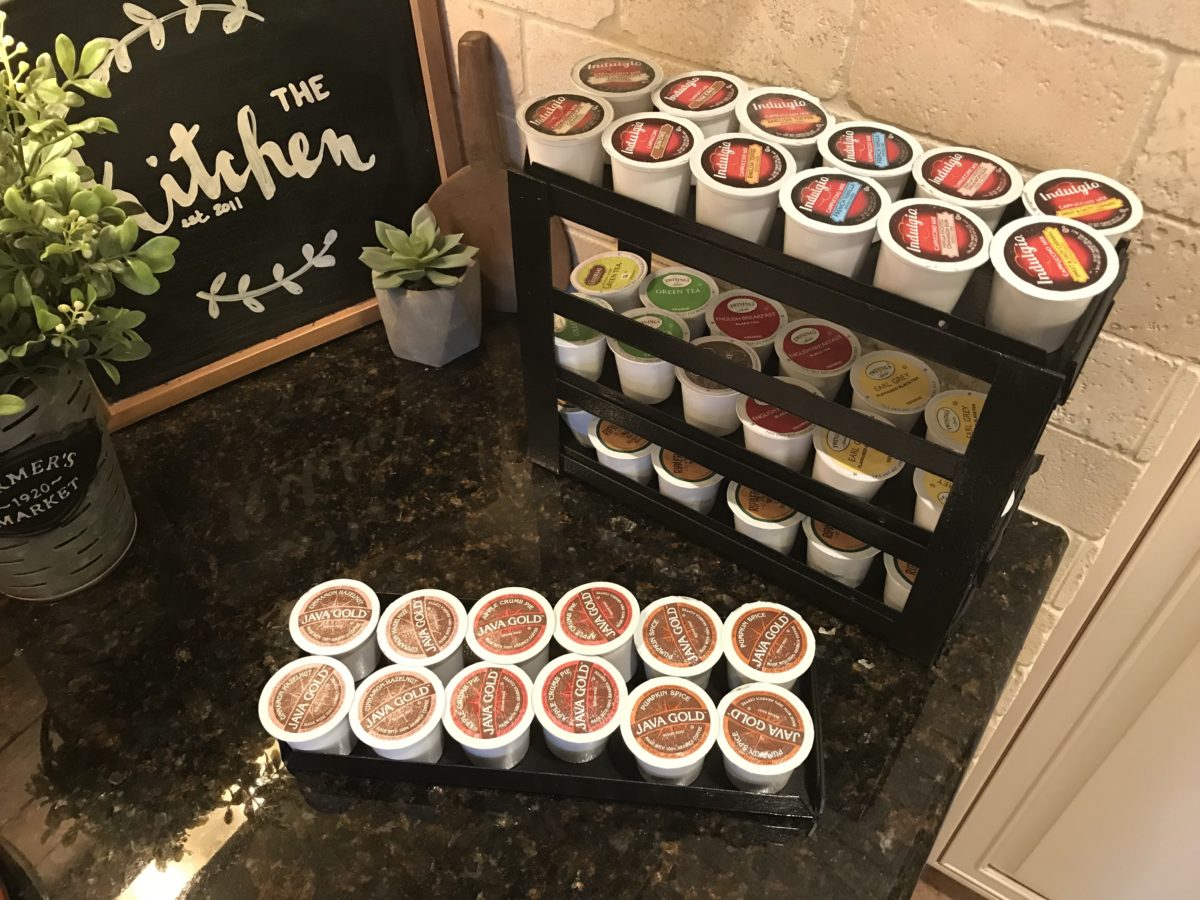 (This post may contain affiliate links, which do not change or affect your price in any way.  This simply allows me to collect a small commission when something is purchased through one of the links I provide on my page.  Thank you for supporting Sycamore and Slate! Read my full disclosure here.)
There's a local place that sells vintage and rustic home decor and furniture out of this beautiful old barn. It is literally about a two-minute drive from my house, so it's probably a good thing it's only open one weekend a month. I try to go each and every month because they have the cutest stuff, and often the prices are really reasonable.
This last weekend, I found the cutest little shelving system ever and it was only $15! How could I resist?? Before I even brought it home, I was already imagining a million different uses for it. After I got it home and gave it a good look over, I decided to go at it with a thick layer of spray paint, because some areas had gotten pretty rusty. As much as I like the rustic look of a little rust, I didn't want to use it in my kitchen knowing that some of it could potentially flake off and end up in our food. Ick. Besides the rust, I also decided it would look better in my house in a different color than the dark green it had been painted.
Here's how it looked when I bought it:
My go-to black color for any metal pieces is Krylon's Black Hammered, or in your local craft (Michael's, Hobby Lobby) and hardware stores (Lowes, Home Depot).
All it took was about 2-3 coats of the paint until I liked the way it looked, and that was it! Such a quick and easy little upcycle. Here's what I ended up with after it was painted:
I'm so pleased with out it turned out.  I decided to use this for my k-cups, since I always have SOOO many of these (coffee is my one weakness) and I never have a good place to store them.  This shelf-system was literally the perfect size for them!  I just cut a few strips of chalkboard ribbon (which is a real honest-to-goodness thing – you can buy a chalkboard version of almost anything) to slide into the label boxes on the fronts of each of the drawers so I can jot down what each shelf is holding. These are super easy to switch out/rewrite whenever I put a different type of coffee there.
I love that the drawers slide the entire way out so I can get to the k-cups at the very back without messing with all the others in front of it.  So convenient!  Or even take the tray across the room if I need to for some reason.
My brain is bursting with different ideas to use this rack in the future!  I can see the shelves lined with butcher paper and filled with assorted cookies for guests to nibble on.  Or a cheese and cracker tray that would take up a LOT less room on the table …It seems like most of my ideas are food-related (food is my other one weakness).
If you're looking for this rack for your own home, I was able to find a few items online that were kind of similar.  I also recommend you also check out your local antique stores and even check the tool section of hardware stores!
If you happen to find a little rack like this somewhere, snatch that baby up! You won't regret it.  If you do regret it, just send it to me.  I would love at least ten more of these things!
Happy DIYing!