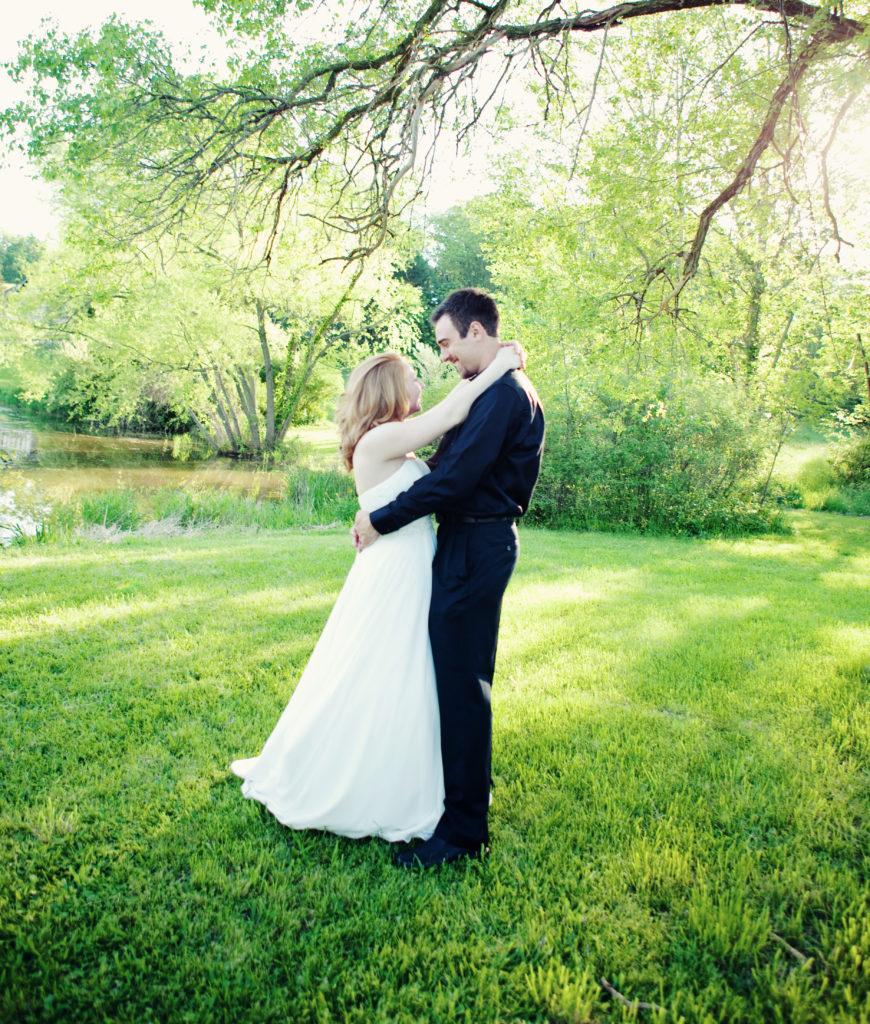 Hi there! Thanks for visiting my internet home, Sycamore and Slate! I'm Elana Frey. I married my husband, Chad, in 2011, only 10 months after our first date! Now, we have a sweet and energetic toddler, Evie, and an adorable monster of a cat, Asher.
Together with his parents, my husband owns and operates a local business: A manufacturer, wholesale distributor, and retailer of many masonry products like stone veneer, pavers, and outdoor fireplaces and fire bowls.  I was blessed to work alongside my husband until our daughter was born in 2015, and now I'm blessed to stay home with her and run our household and this blog.
Chad's business has given us experience and insight into the home-building process. We get to see a lot of beautiful custom homes, spec homes, and show homes.  And we can't see enough of them!
Only days before we started dating, my husband purchased a house, which became our first family home when we married less than a year later.  Right from the get-go of our relationship, we were thrown into the renovation/building process.  Ever since then, we've had the house-building bug. (It's very contagious!)
Over the years, we've done a lot of DIY projects, brought in a few professionals, and put a lot of thought and energy into sprucing up our current home.  All the while, we dreamed and planned and imagined building our forever home one day, completely from scratch.  That exciting project is finally beginning and we want to take you along for the ride!
Besides home design and decor, writing is one of my biggest passions.  This blog is my outlet for jotting down the adventures we have along our way.  I'll also feature tours of some of the gorgeous homes we get to see through Chad's business.  Check back often as I share lots of pictures, the tips and tricks I come across, and the triumphs and uh-ohs we encounter.
I hope you'll join us on this exciting journey as we build our home, literally from the ground up.