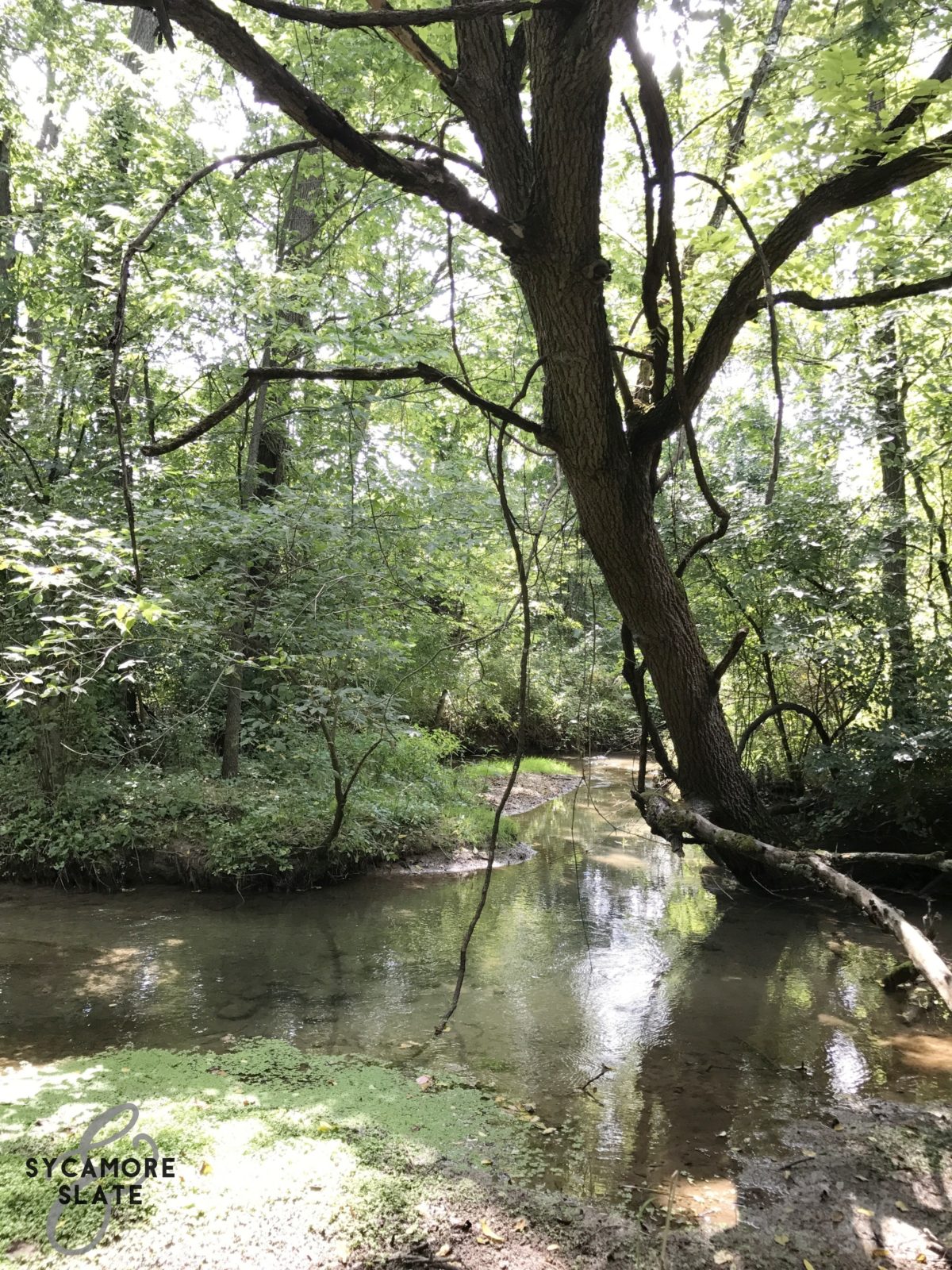 "Buy Land – They're not making it anymore!"
Mark Twain is said to have gifted us with that little investing chestnut. Whether or not it's the right decision for everyone, who knows (probably an investing genius somewhere), but my husband, Chad, and I recently took the advice to heart.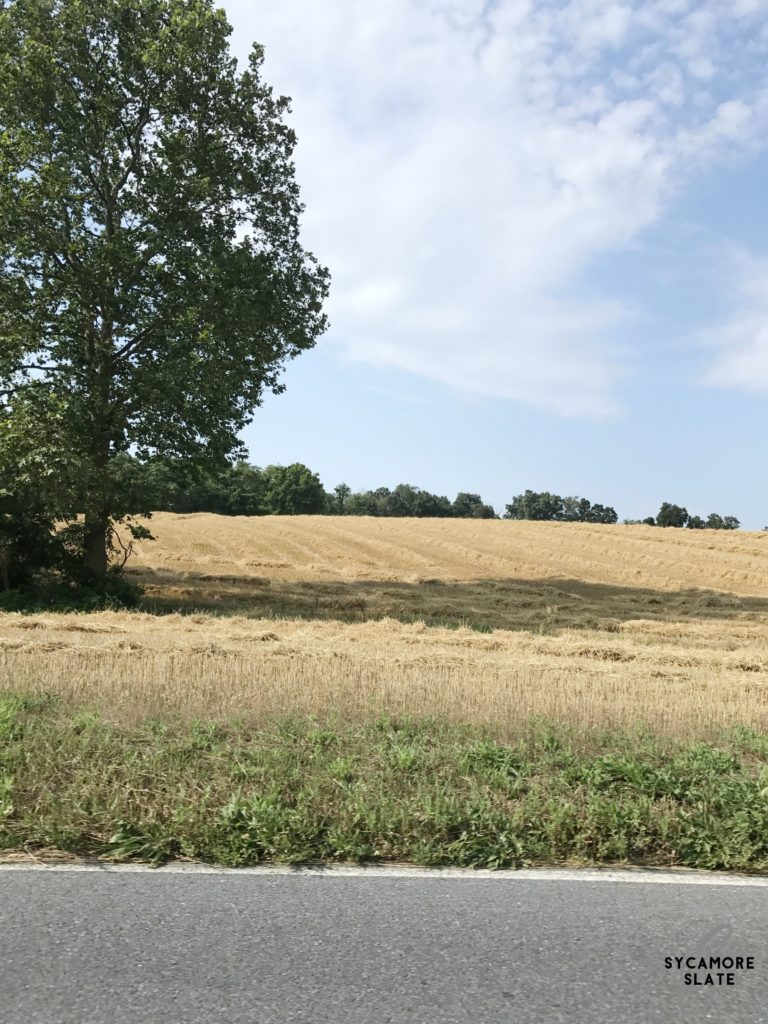 Chad's parents own a lovely farm only a five minutes drive from our current house. They've owned the land for many years now and are in the process of building a gorgeous home on the property. It's been so fun to watch their dream-home come true and witness the progress they've made. They've done a ton of the work themselves and have overseen every single detail, making this project even more special for them.
This farm has a special place in my husband's heart. When we talked about building our own home someday, these are the fields he always pictured it sitting on – a dream that has become just as much my own over the years. Now that we've started building our family and have been blessed to see how much our 2-year-old daughter absolutely loves the time we spend on the farm, our desire to call this place home has only grown stronger.
Chad's parents were very gracious to sell us a 20-acre plot to build our home on; a wide-open field with gently rolling hills, lined with trees. We couldn't have been more excited. You can see part of it below, on the far side of the road.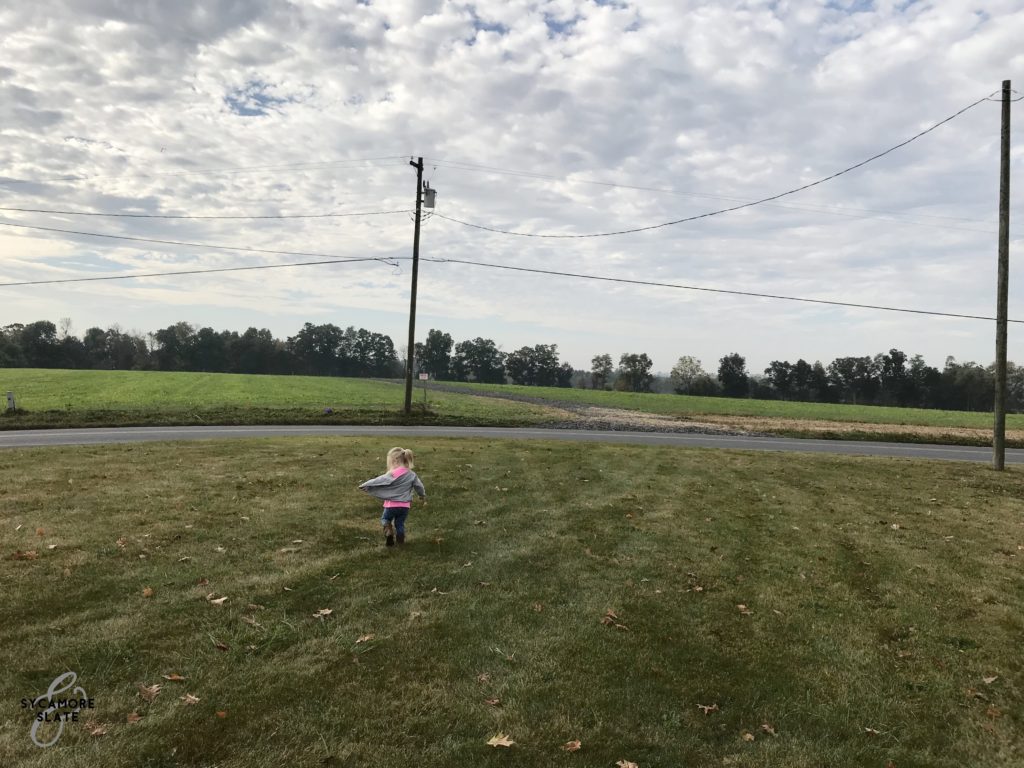 Last summer, they began the process of subdividing their property so they could sell this portion to us. Let me tell you… that is a loooong, drawn-out process. There are so many different things that have to be done and approved and it was in the works for months.
In the meantime, we spent the summer exploring the property, especially the small section of woods off to the side. I've always hoped to live on a wooded property one day because I love spending time in the trees. The trees are my happy, safe place. Chad and Evie love it, too, and when/if we ever get away, the Find Friends app will most likely show us in the middle of the mountains rather than on a shoreline somewhere.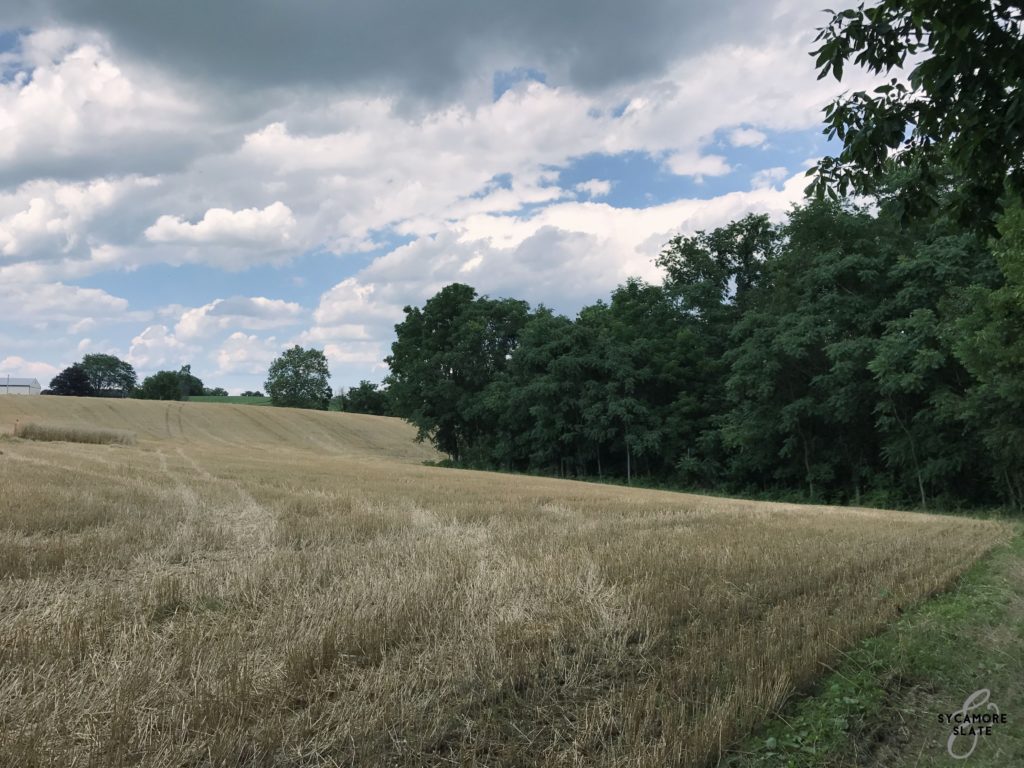 As much as we loved our little section of woods, we were a tad bit bummed to find that our property line ended not too far into the trees. The majority of the woodland belonged to the farm that borders ours.
That farm had actually been for sale for quite some time, but at a price that was not in our budget. Midway through summer, though, we noticed a new real estate sign on that property. They were subdividing it into parcels and selling each section individually. The subdivision meant that we could purchase only the two plots that bordered our farm – where the woods that we'd fallen in love with sits. It also meant that it was back in our budget!
Minutes after realizing this – sitting on our four-wheelers in the middle of our field – we called our realtor. Everything happened pretty quickly after that call. We made an offer, which was accepted within the week. We just had to wait a few extra weeks for the subdivision to be finalized before we closed on the properties. So a few weeks (and a big check) later, we added 10 more acres – a good bit of it wooded – to our little farm.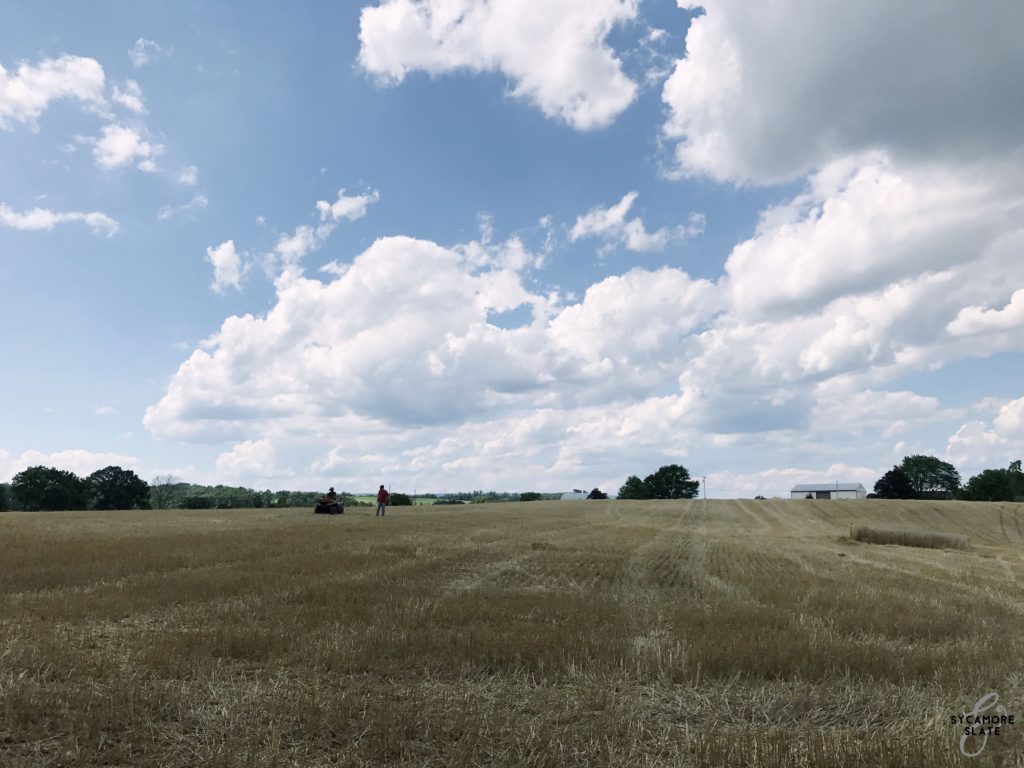 But, you guys. That's not even all of it.
A 60-acre farm sprawls out behind our property, with grassy meadows, crop fields, lots of wooded areas, and the cutest, most adorable little spring-fed stream running right through the middle of it all. <Insert contented sigh here>. The far side of the farm also borders a larger creek, a tributary of the Potomac River.
I'd never had the opportunity to explore this property before, but my husband had. Years and years ago, he knew the family who owned it, and would sometimes join them on an ATV ride around the property. He always loved the area and said it was some of the most beautiful land he'd ever seen.
Those original owners of the farm ended up selling it to a pretty big investment firm several years ago. The investment firm formed a subdivision plan for the property, with the intention of turning it into a 120-home development. Do you hear that noise? That's the sound of me sobbing.
This transaction happened right before the economic crash, though, so the investment company hadn't yet moved forward with their plans. The land has just sat there for a decade, waiting.
Since our house will sit at the very back of our property, we'd been eyeing the fields behind us with the dreaded knowledge that in the years to follow, there would be dozens of homes sitting there. Not to mention, years and years and years of construction happening in our backyard.
For kicks and giggles (since there hadn't been any movement on the property for some time), we contacted the investment firm to find out if there was any potential for them to sell the farm or even just the portion of it that bordered our land (pictured below).

You guys. It turns out that they were very willing to sell because they were looking for money to start a new project elsewhere. We told them we'd take a look at the land and get back to them.
Chad took me on a four-wheeler ride around that property, and that was it. To be honest, I knew in the first five minutes. I nearly lost my mind. To me, this is heaven on earth. Absolutely gorgeous.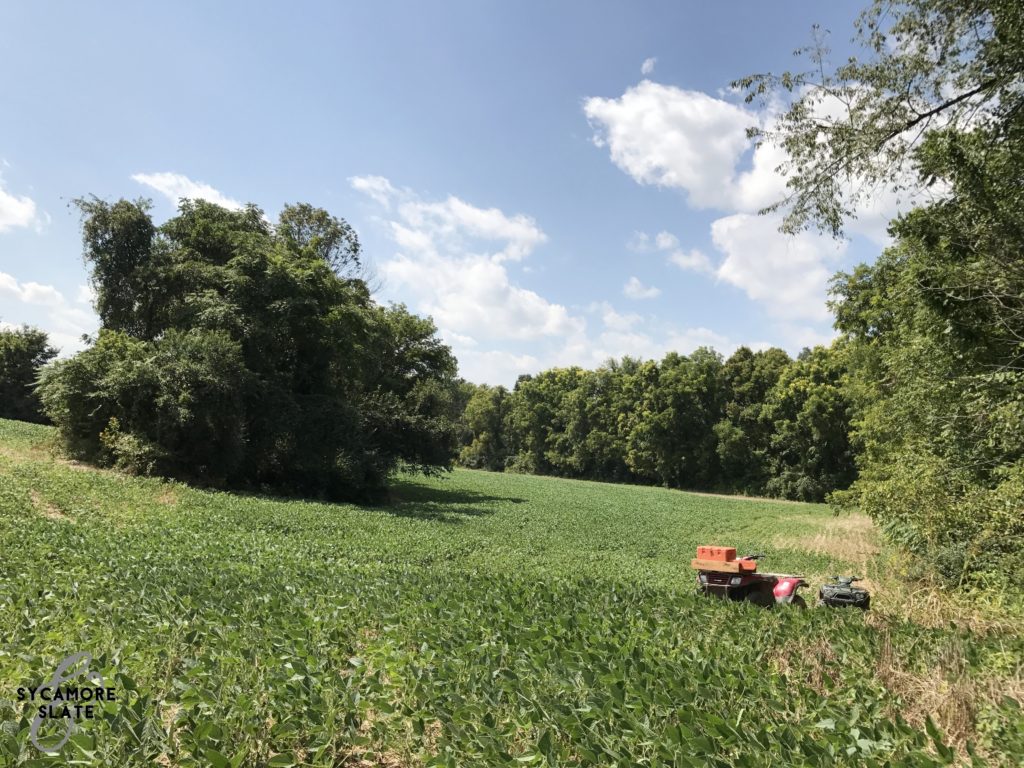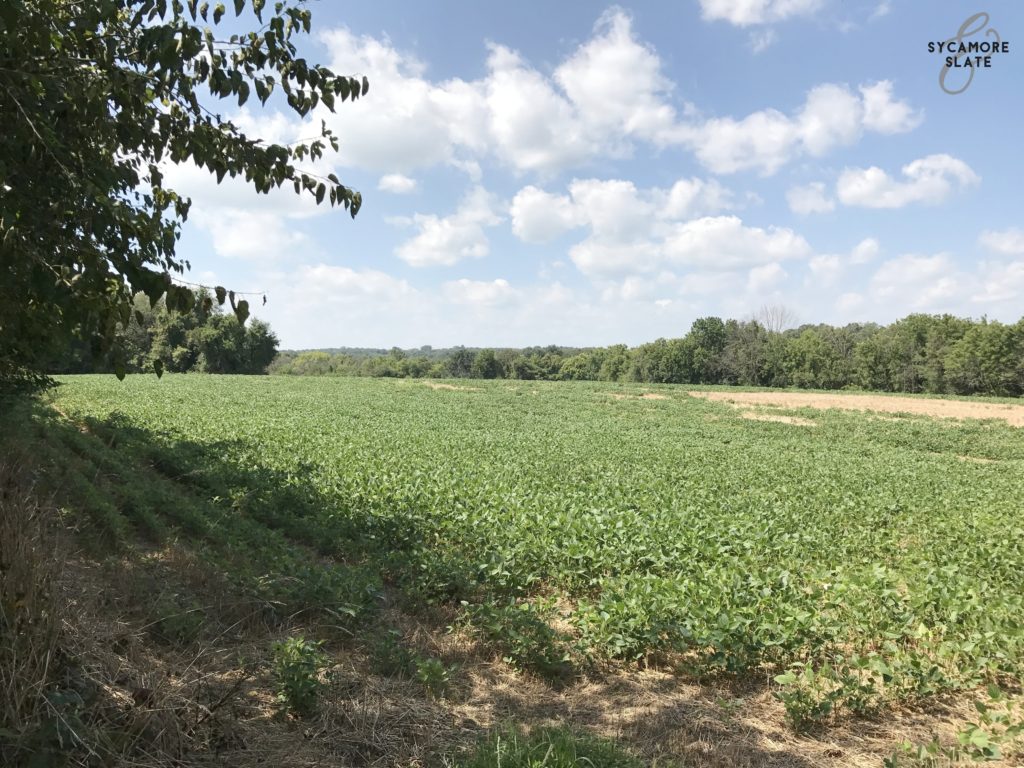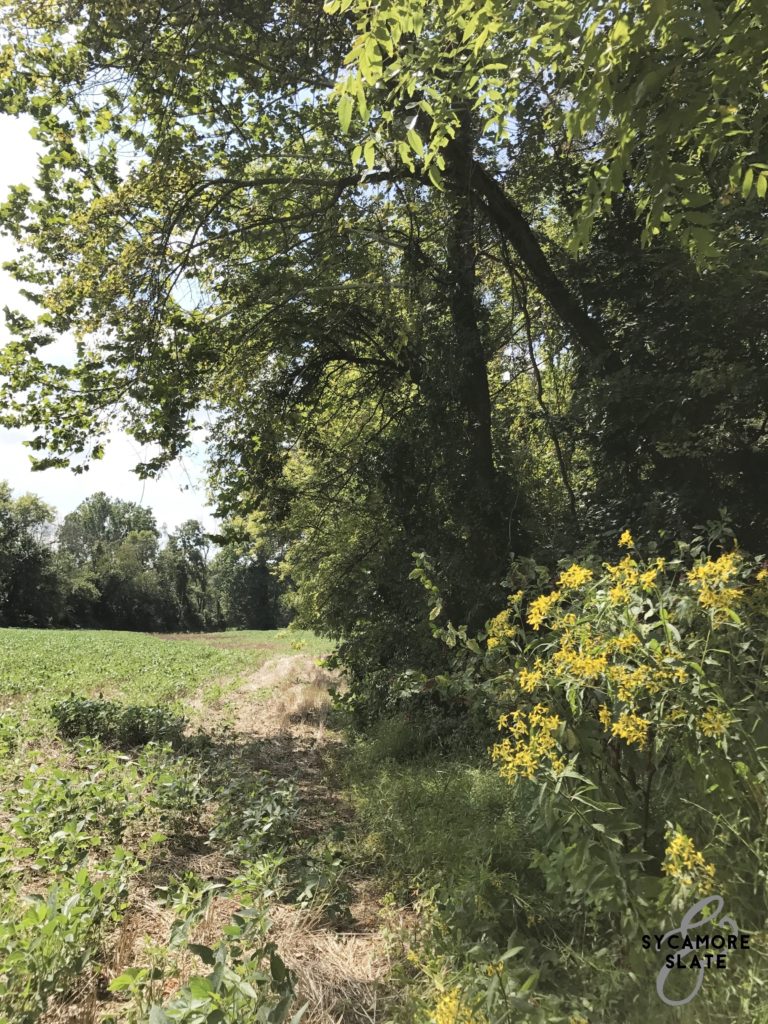 The stream was straight from a fairytale, winding across the entire property, crystal clear waters because of a natural spring upstream. As we wandered around the farm that first day, all I could think was how they were going to replace all of this beauty with 120 houses.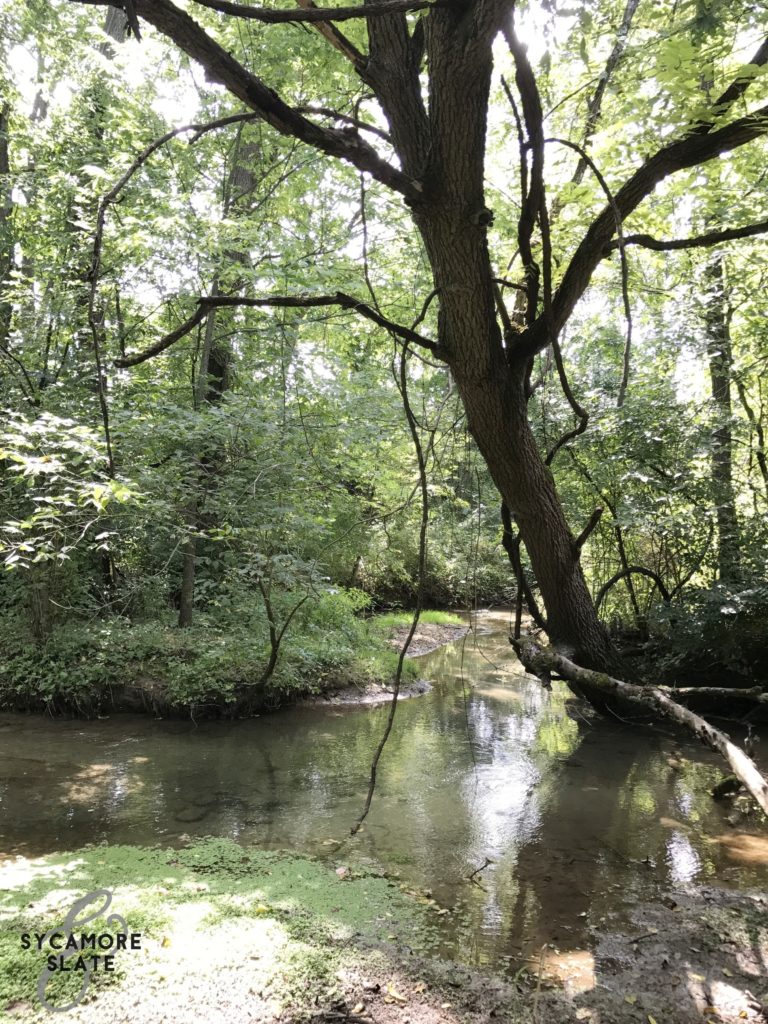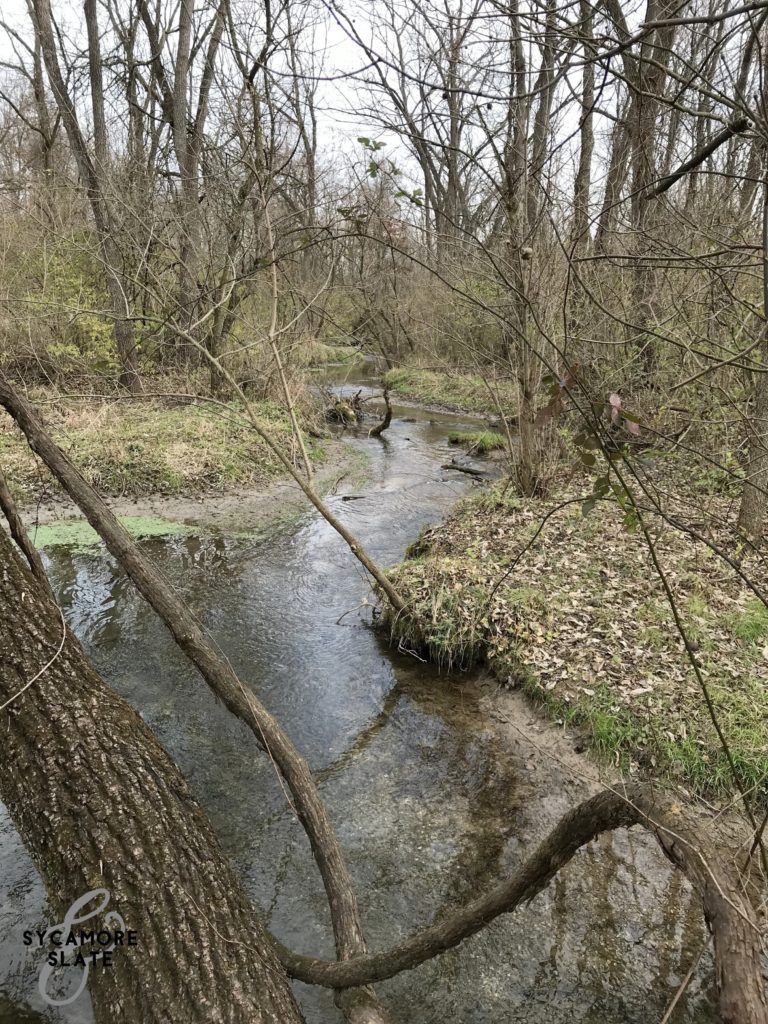 Now, look. I'm all for building houses! (It's a good portion of what keeps my husband in business). Heck, we're about to build one of our own! But I couldn't imagine all those gorgeous towering trees, just gone. You can't just get that kind of beauty back. It takes centuries to create that kind of environment. The whole time we explored, I think the only thing I managed to say was, "We have to get this."
We were 100% sure that that buying the land was the right thing for us to do, even if it meant we needed to adjust our house-building plan and timeline.
So we put in an offer. And they accepted. It took about a week to settle. The whole thing happened so mind-blowingly fast that we almost couldn't believe it was really ours.
Since then, we have been exploring, mending fences, forging paths, and I still have to pinch myself that this is our life now.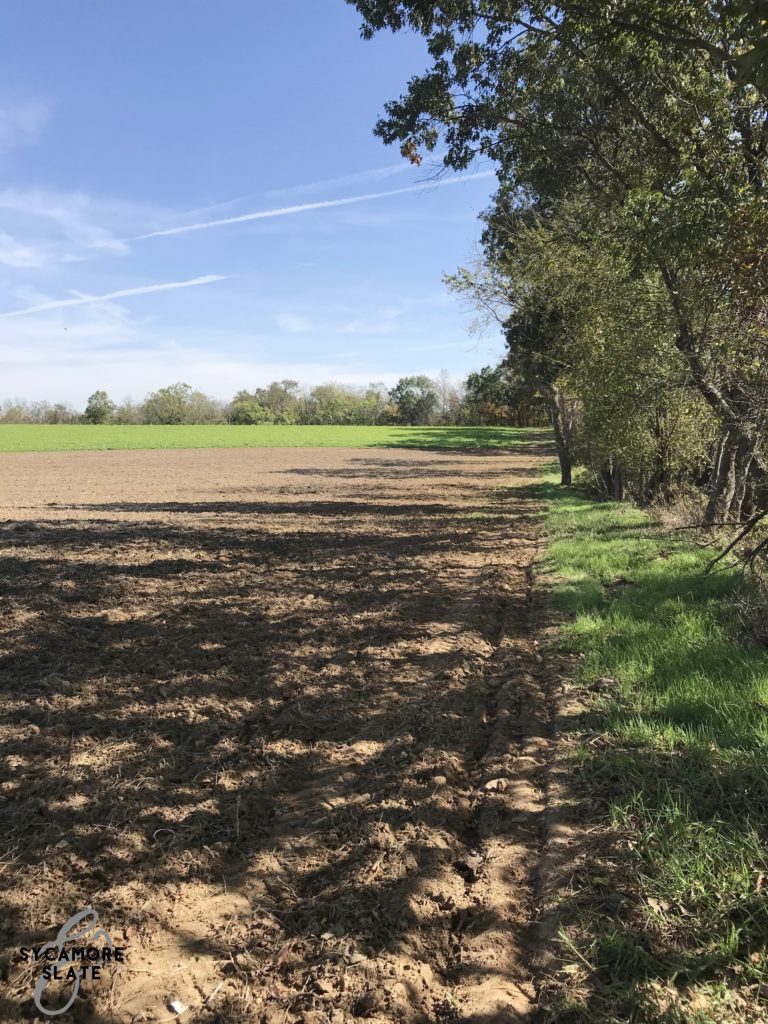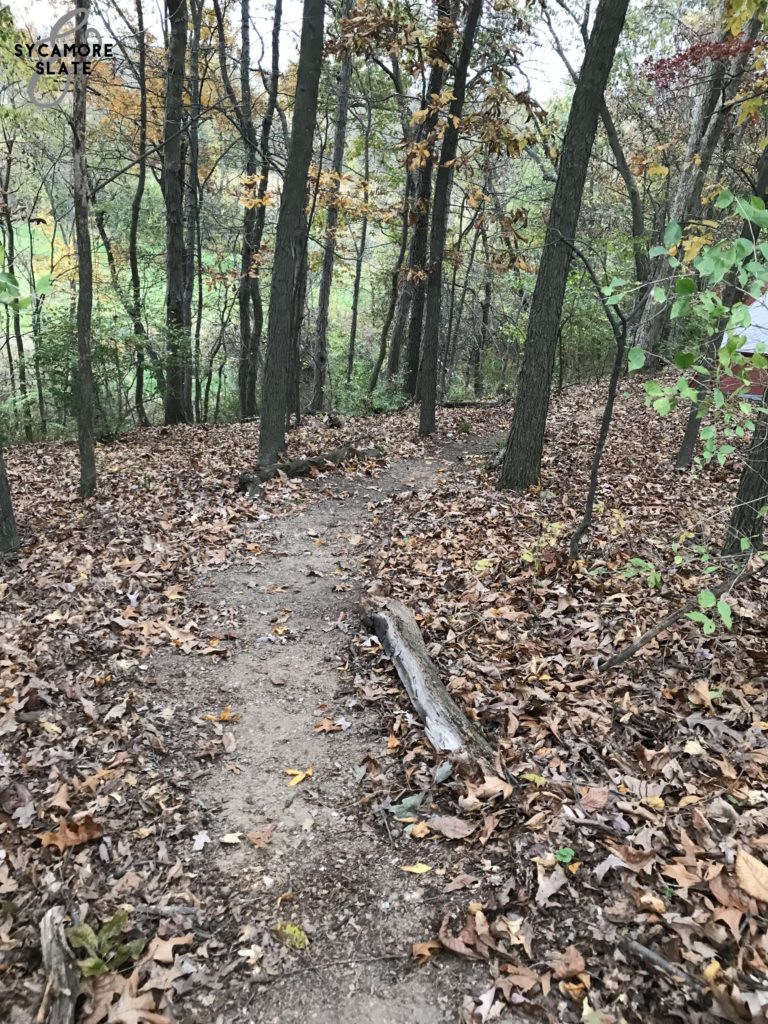 Our little 20-acre farmette has turned into a 90-acre dream property. We are so blessed. Evie, our 2-year-old daughter, constantly askes: "Go farm?" and "Ride!" (on our four-wheelers) and "Creek!" (her favorite place). We spend the majority of our weekends there, and in the summer while it stayed light longer (and was warmer) we spent many evenings there as well after Chad got off work.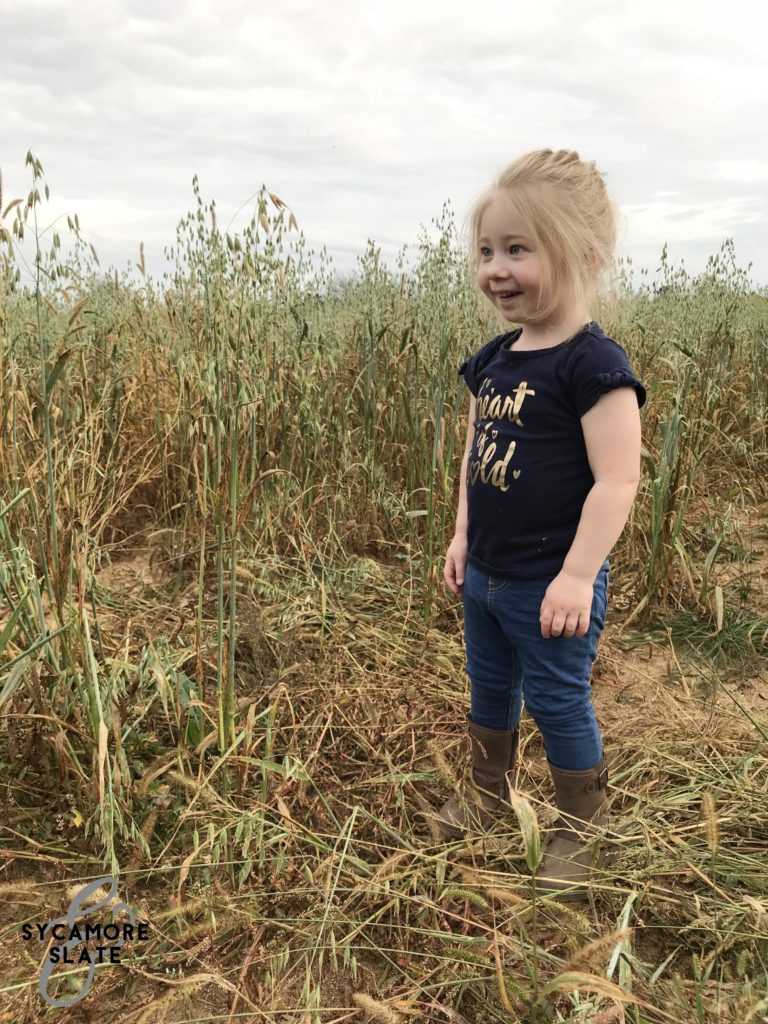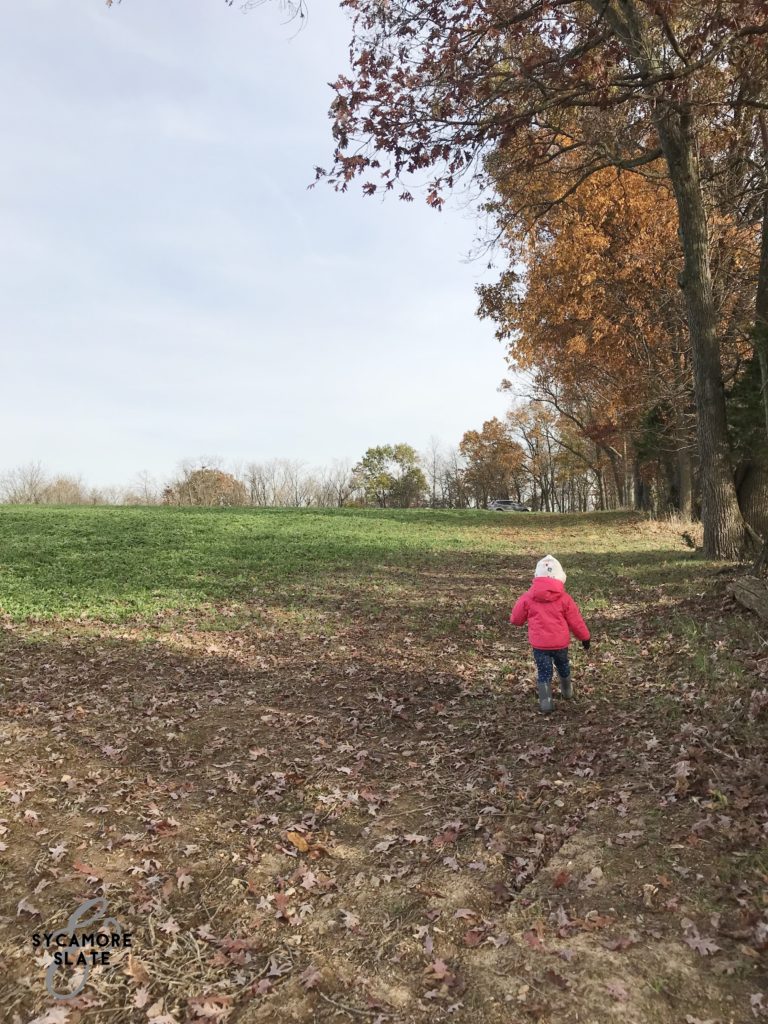 We've seen the property through three seasons now. Summer: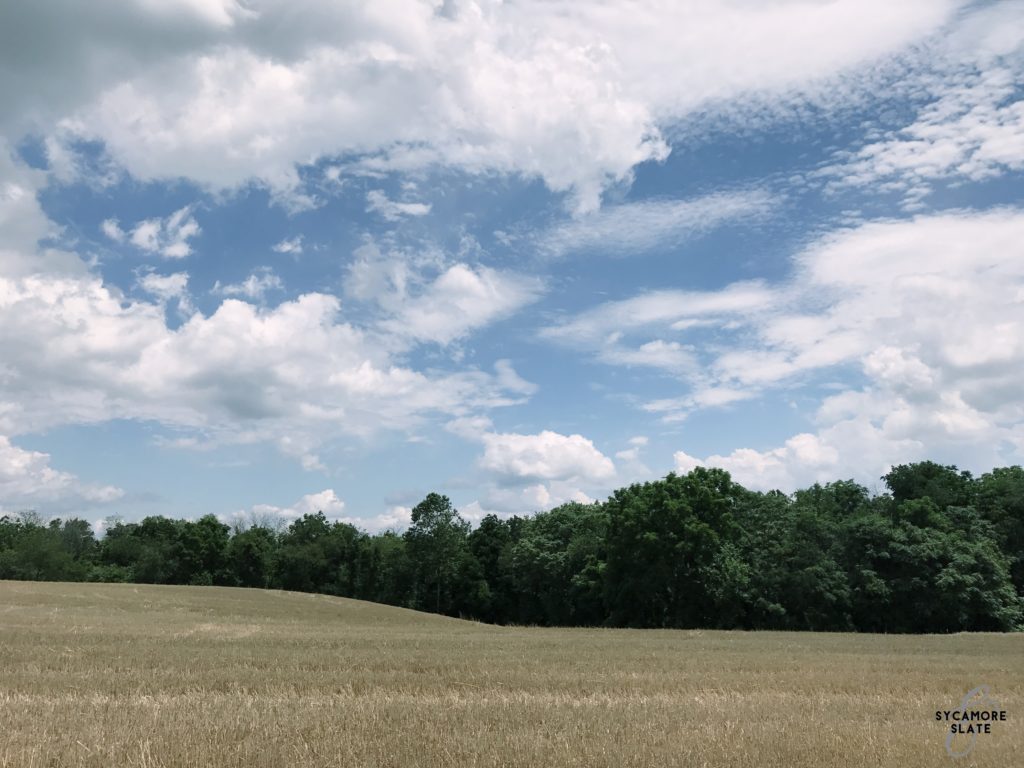 Fall: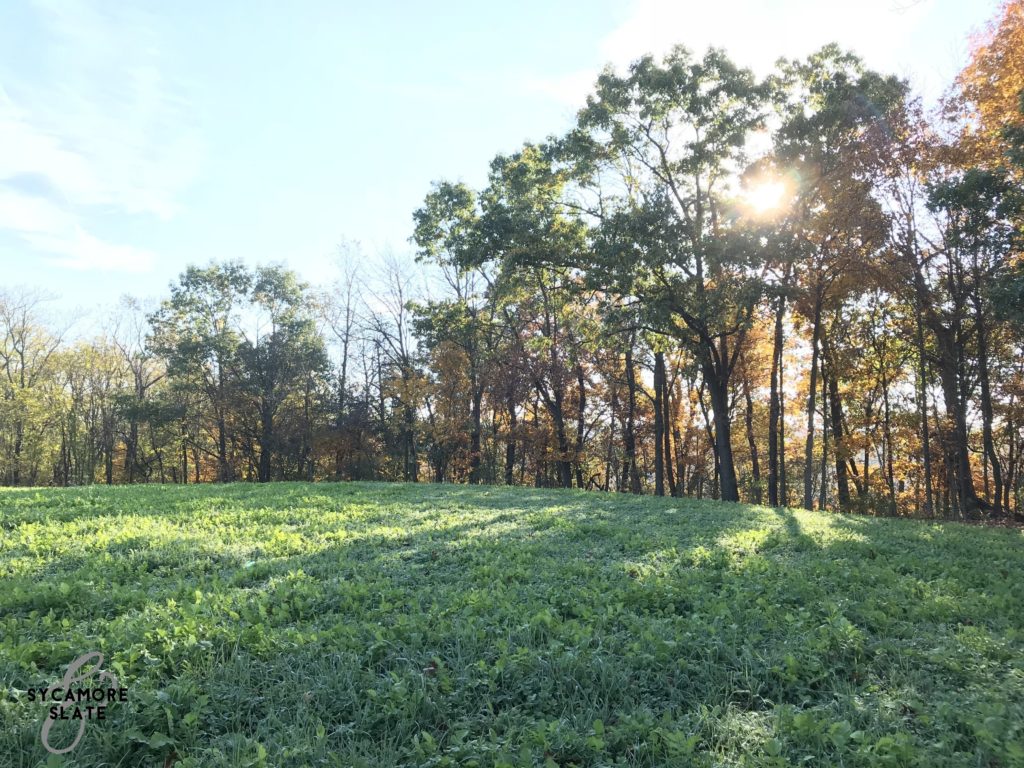 Winter: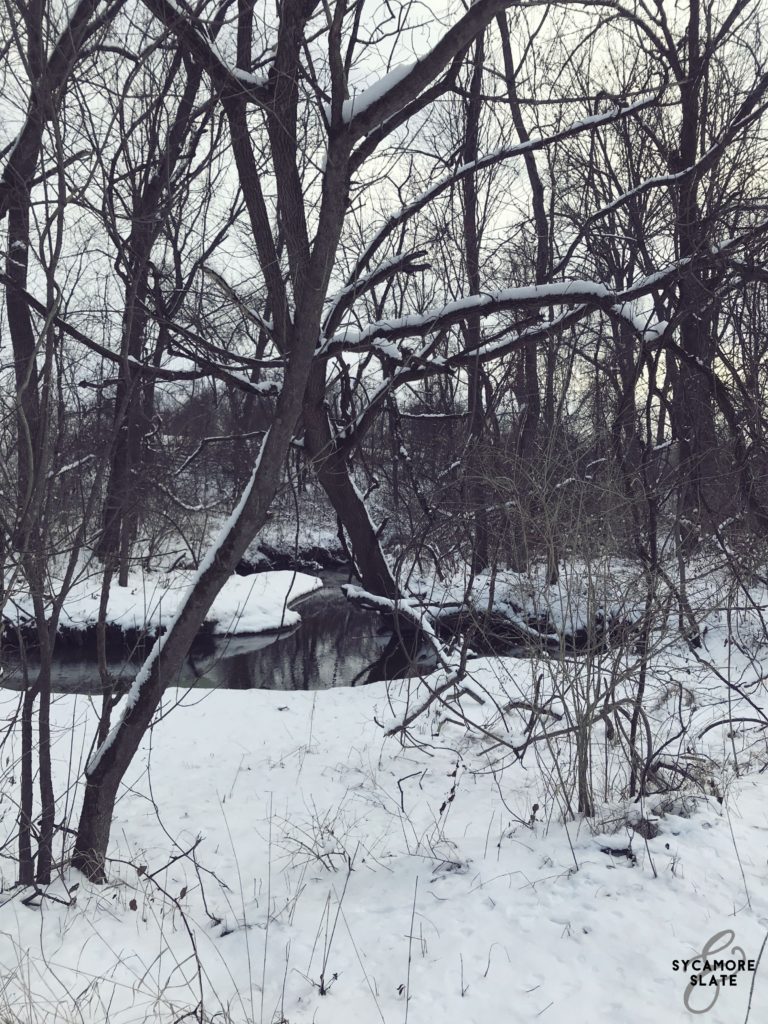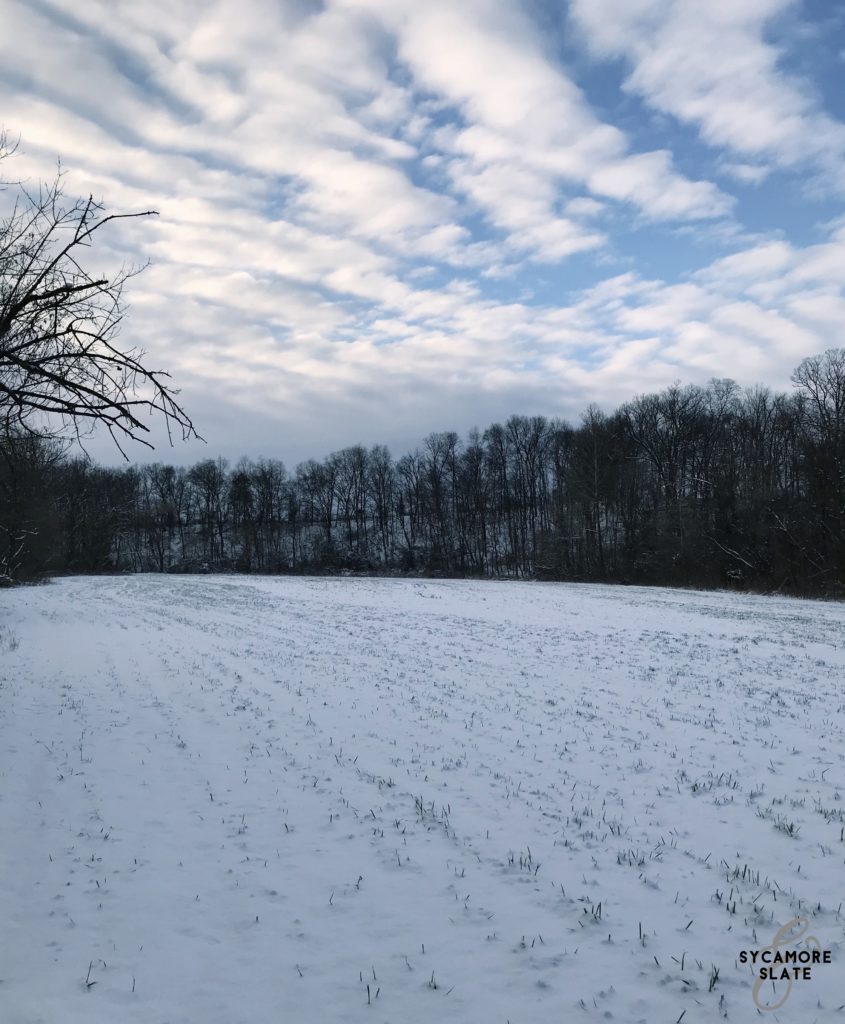 We can't wait to see what this spring brings to life. Lord willing, if all goes to plan, Spring will mark the beginning of our house building project. We ache to live on the property. To be able to walk out the back door and right into the trees. To set up a little picnic area by the stream and have family meals there. To sit on our front porch and watch the sunset over our gently rolling fields.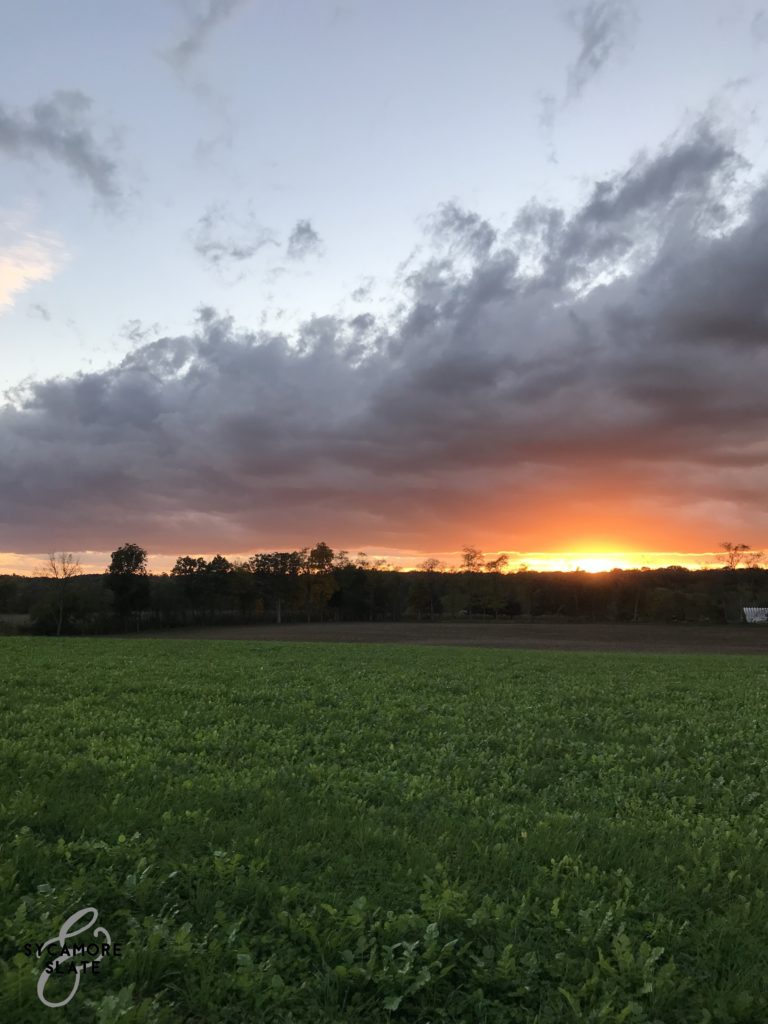 I can't tell you when the house will be done and that dream will be fully realized, but I can tell you this with absolute certainty:
If you need us, we'll be in the woods.
---
UPDATE!!>> We DID start building our forever home in April 2018. You can keep up with all our house building progress HERE. Here it is as of December 2018: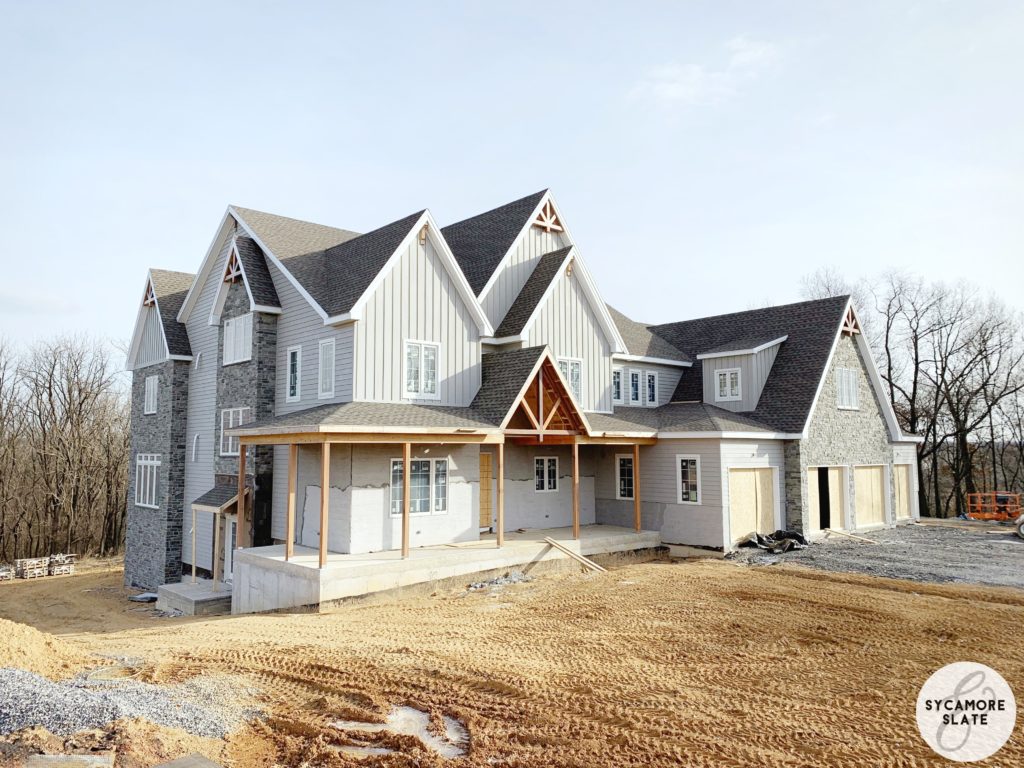 ---
UPDATE!!>> In November 2018 we also had the opportunity to purchase the two remaining lots from the farm bordering ours, adding ten more acres to our property, 100 in total!
We are loving life on our farm – even without living here yet! We've already made so many fun memories and are so excited to make more!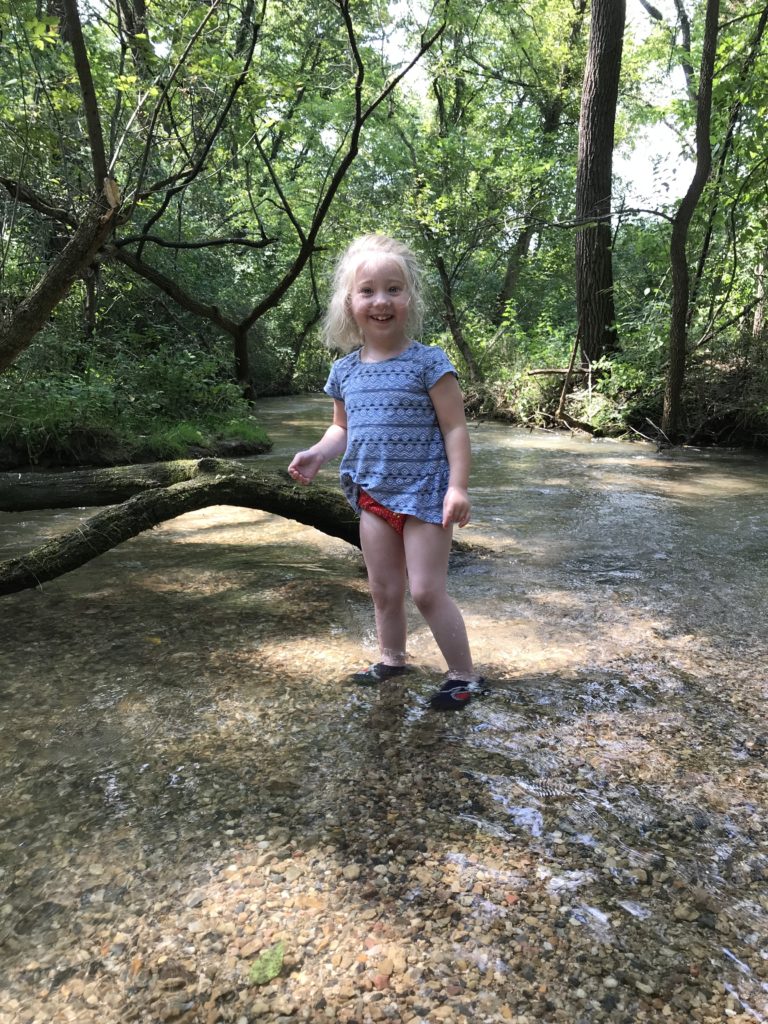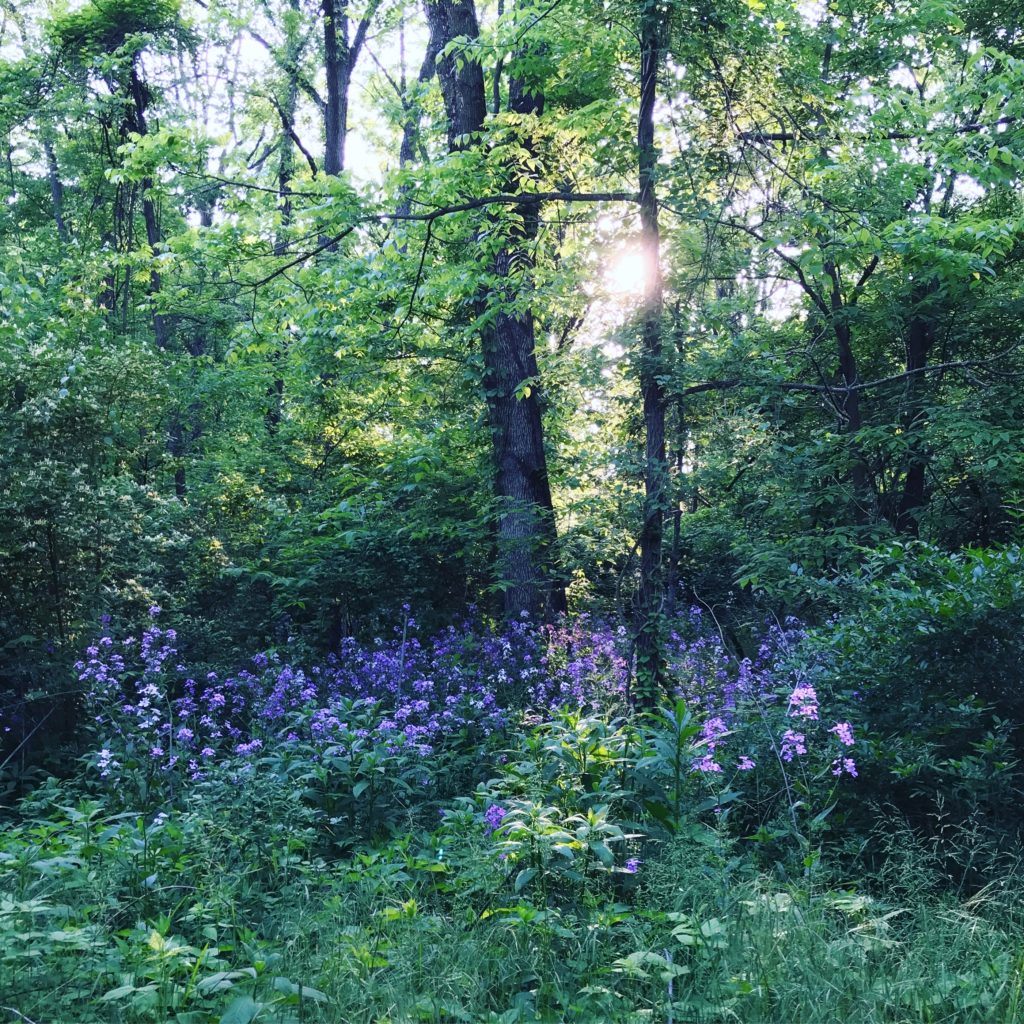 ---
UPDATE!!>> Over the summer of 2019, the farmhouse that our farm initially belonged to came up for sale along with the three acres it sits on. We were able to purchase it, bringing our farm acreage up to just shy of 104! There are so many possibilities that come to mind with this house and property, and I have so many ideas for it that I'd love to explore, in time.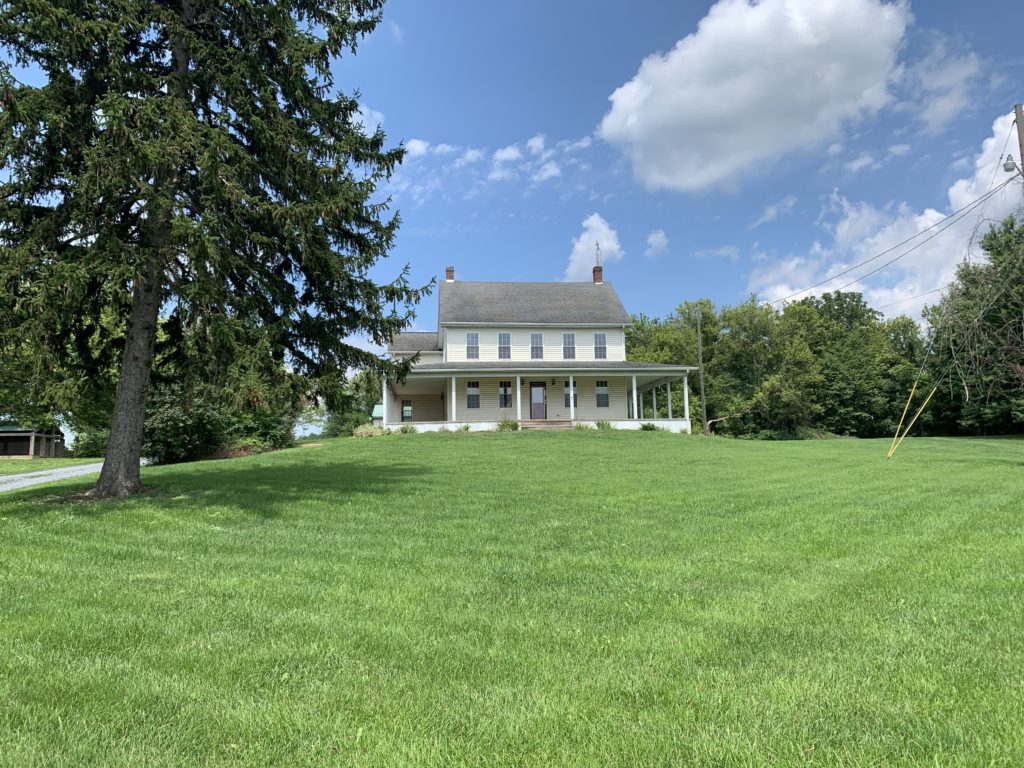 The house is very old and not in good repair. We have already started with cleaning it out and getting rid of most of the flooring and animal-damaged things, but a more thorough renovation is on hold until we finish up current projects at our own house.
For now, there is a large warehouse on the property, which we're using for storage. There are also lots of wild berries for Evie and me to pick in a wooded area that borders our original land.
One of my very favorite things about the new property is the crumbling foundation of the original barn built in 1885. I love the history that you can just feel pouring from it. It's very overgrown in that area though, and not at all usable as it is, but again, I can just see so many exciting possibilities with this area. Maybe one day, we'll be able to create something from this spot.