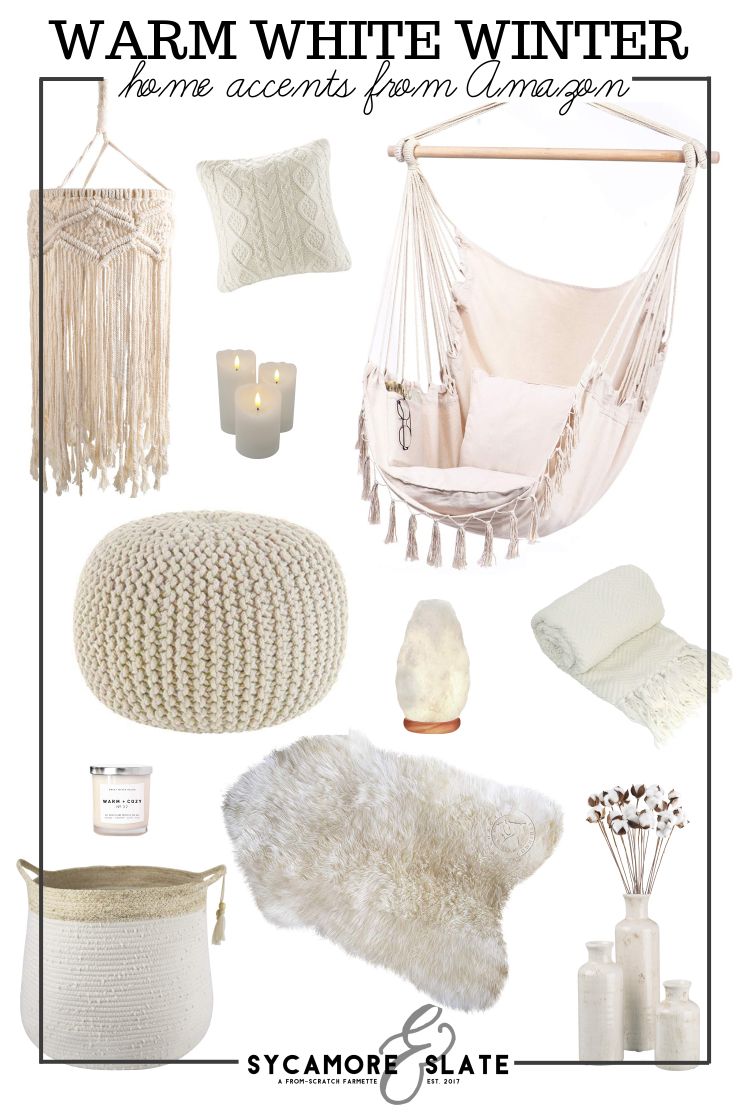 (This post may contain affiliate links, which do not change or affect your price in any way.  This simply allows me to collect a small commission when something is purchased through one of the links I provide on my page.  Thank you for supporting Sycamore and Slate! Read my full disclosure here.)
One of my favorite things about winter is that it shows us just how beautiful the world can be, even with a distinct lack of color. A blanket of white snow can be a magical thing. It seems to make everything quieter and calmer and there's nothing like seeing snow falling to make you want to cozy up by a fire with a warm blanket.
Here are some of the warm white winter home accents I've been craving lately. I promise these will lend a soft and cozy feel to any space. Best yet, these are all available on Amazon, so you could have them in your home as soon as tomorrow!
WARM WHITE WINTER DECOR:
Starting out with a lovely knitted pillow to cuddle up with: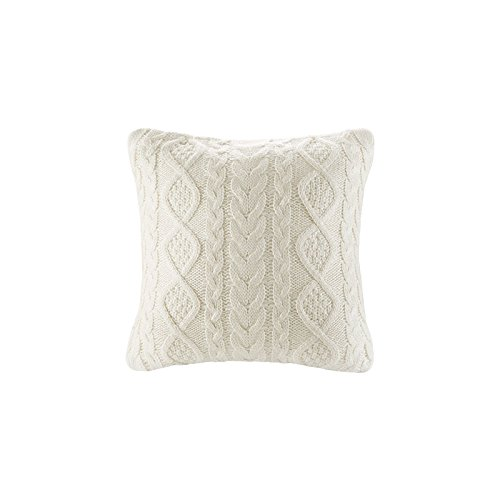 And don't forget a warm blanket, too!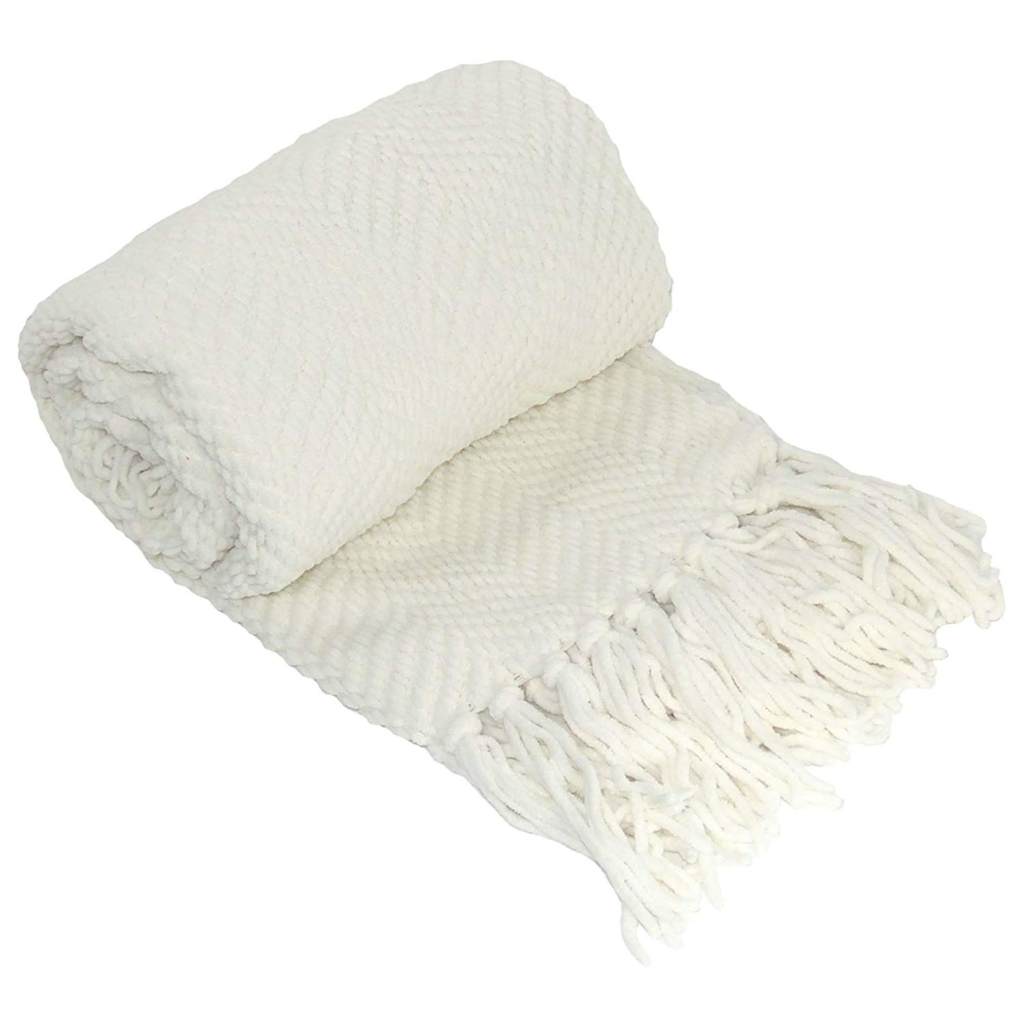 While you're relaxing, you can burn this "warm and cozy" candle:
You can bring a little bit of the summer inside to enjoy in the cold weather, too, by curling up in this hanging hammock chair: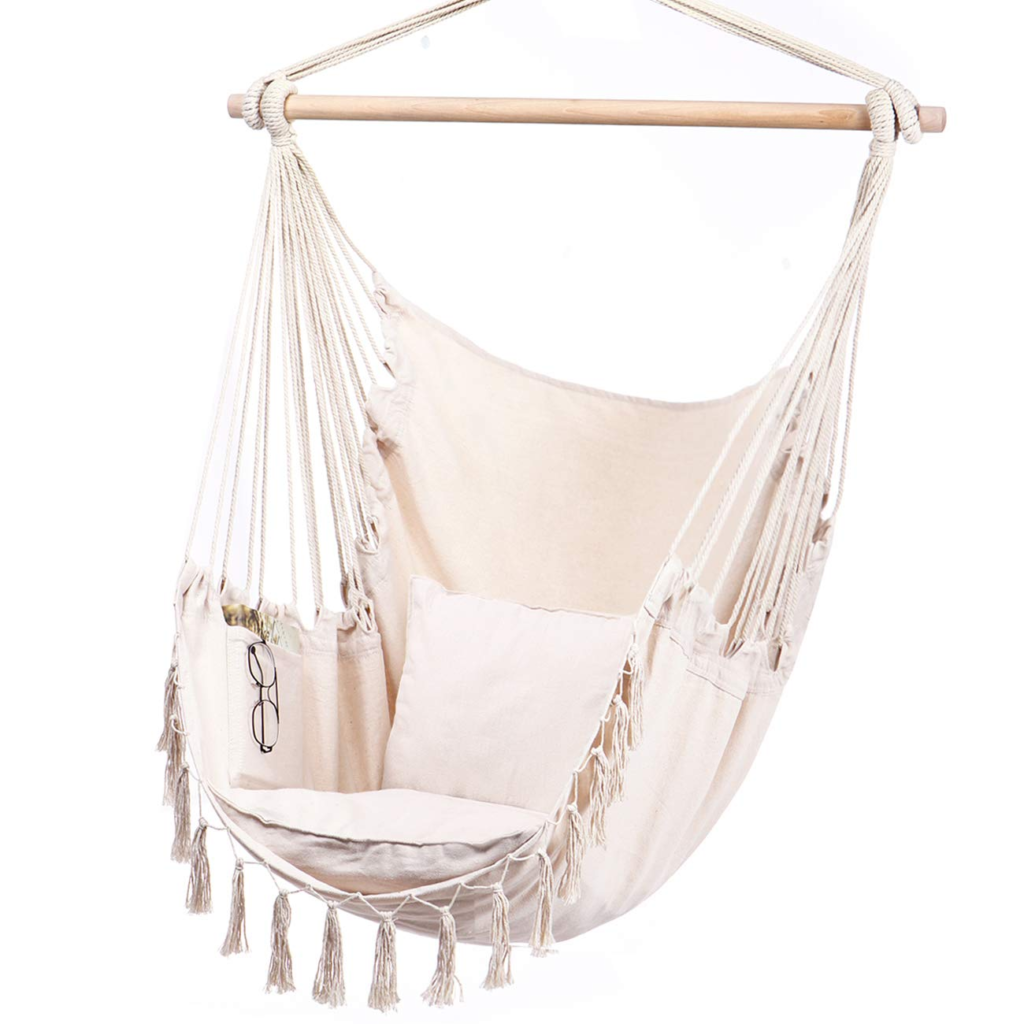 Or put your feet up on this soft pouf: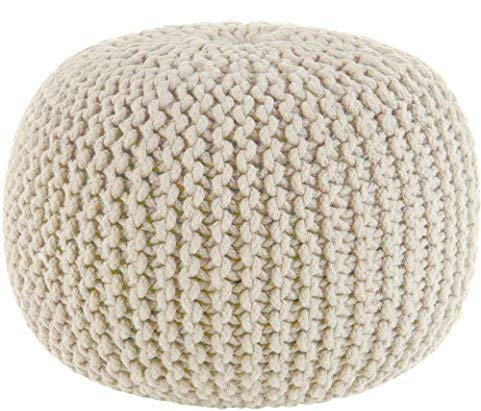 Speaking of soft, I firmly believe every home needs at least one sheepskin (real, or faux) to curl your toes into: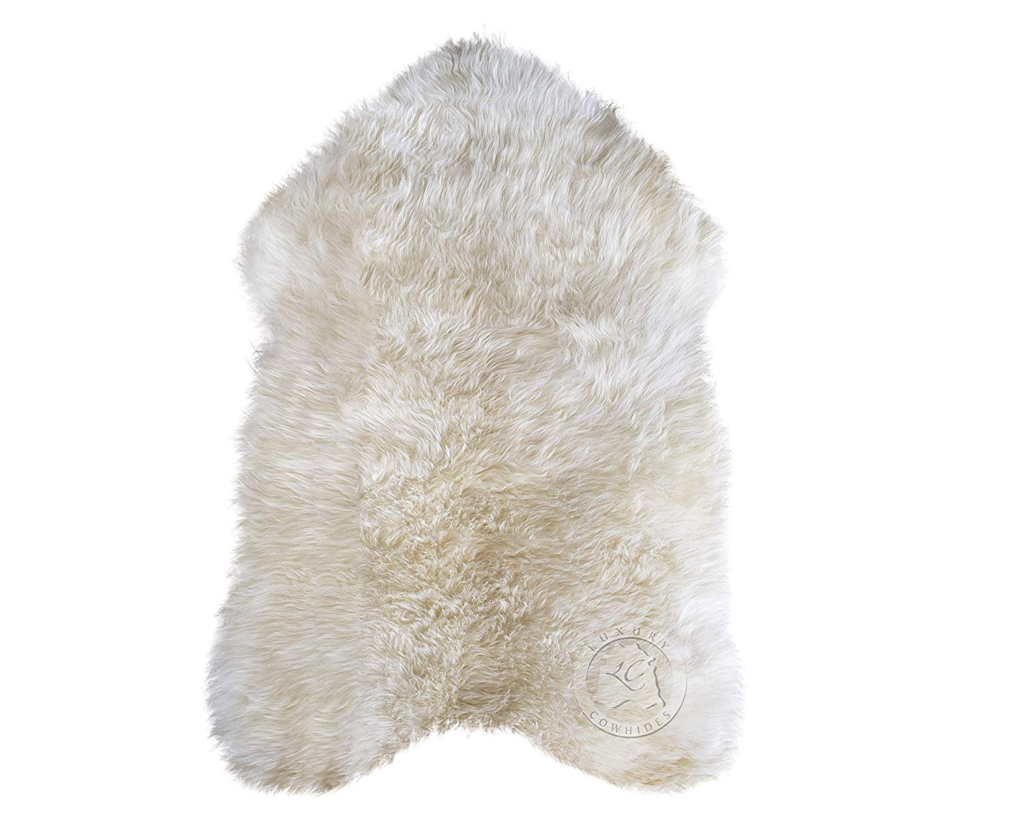 This set of vases is the perfect neutral spot for your favorite floral stems: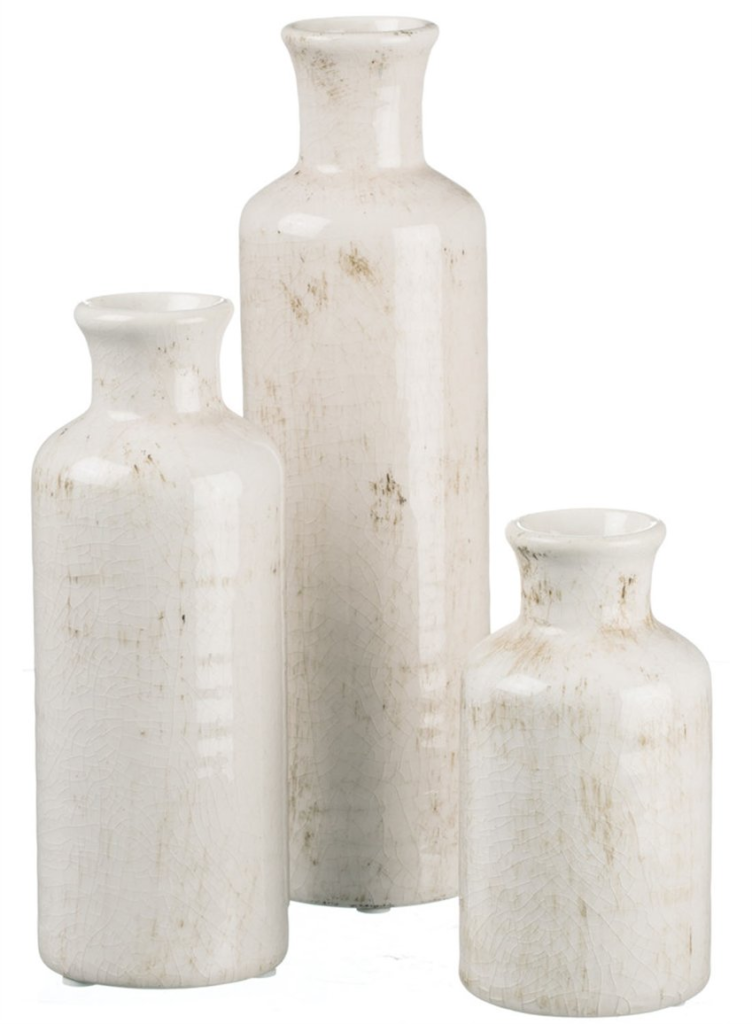 Don't know what to put in them? Try these cotton stems, which will give your space a soft, farmhouse feel: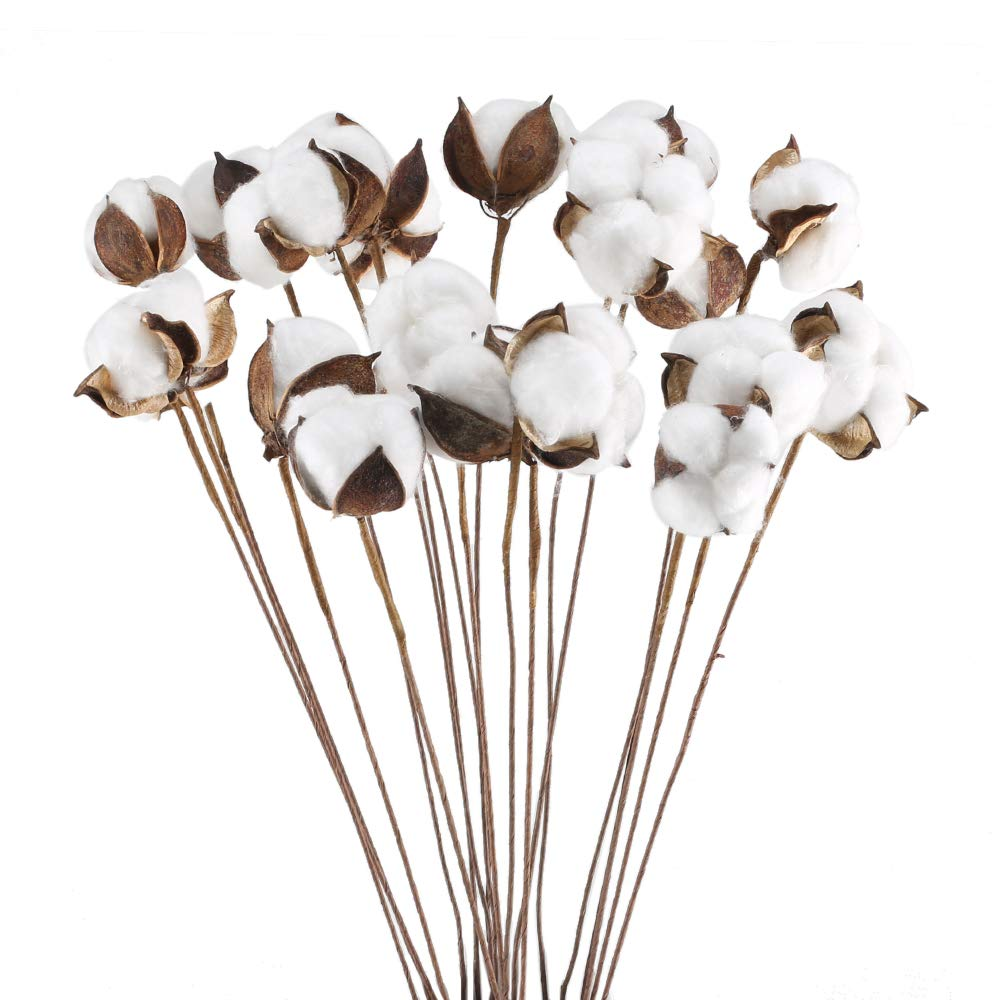 Need some ambiance on a cold winter night? Light up these flameless candles with the press of a button. These are the most realistic fake candles I've seen yet!
Another way to add some soft light as well rack up some health benefits is by using this white Himalayan salt lamp: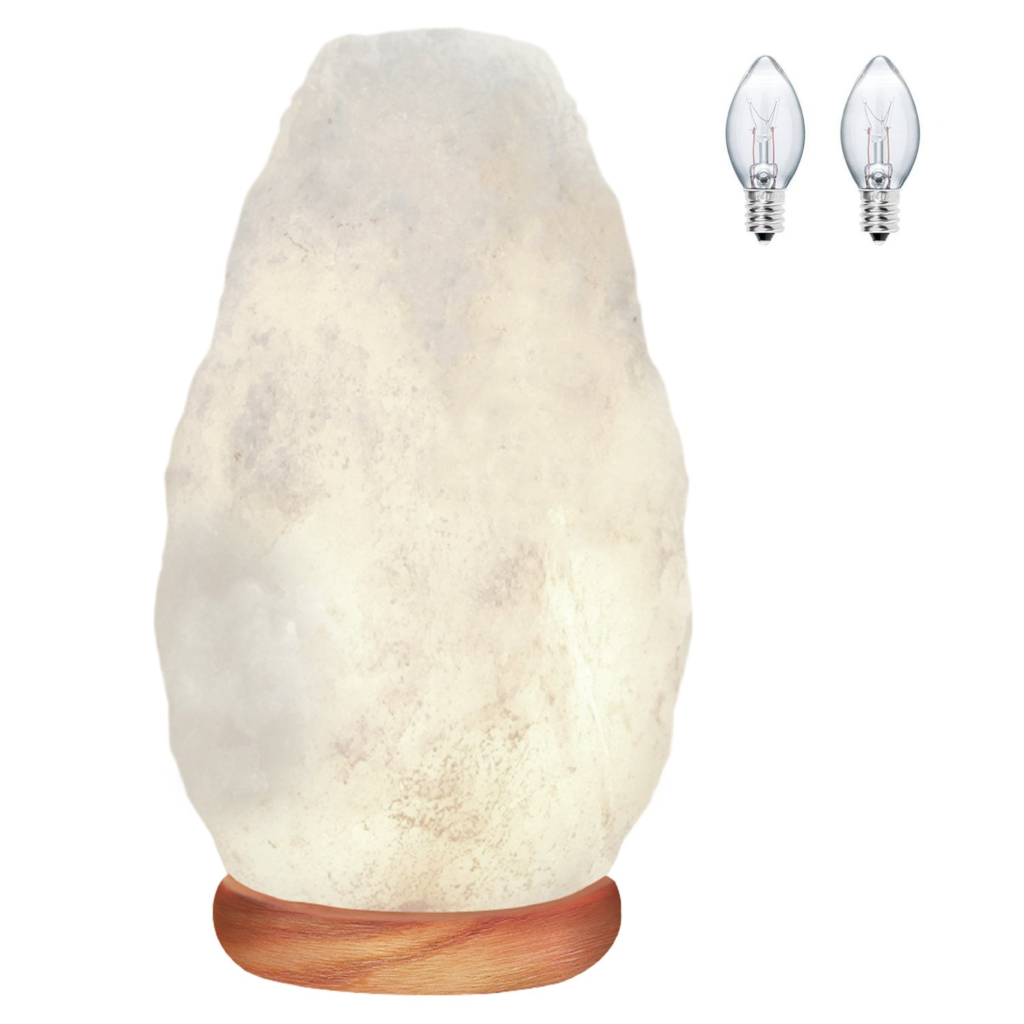 If you still need more light, try this beautiful macrame light shade over a pendant!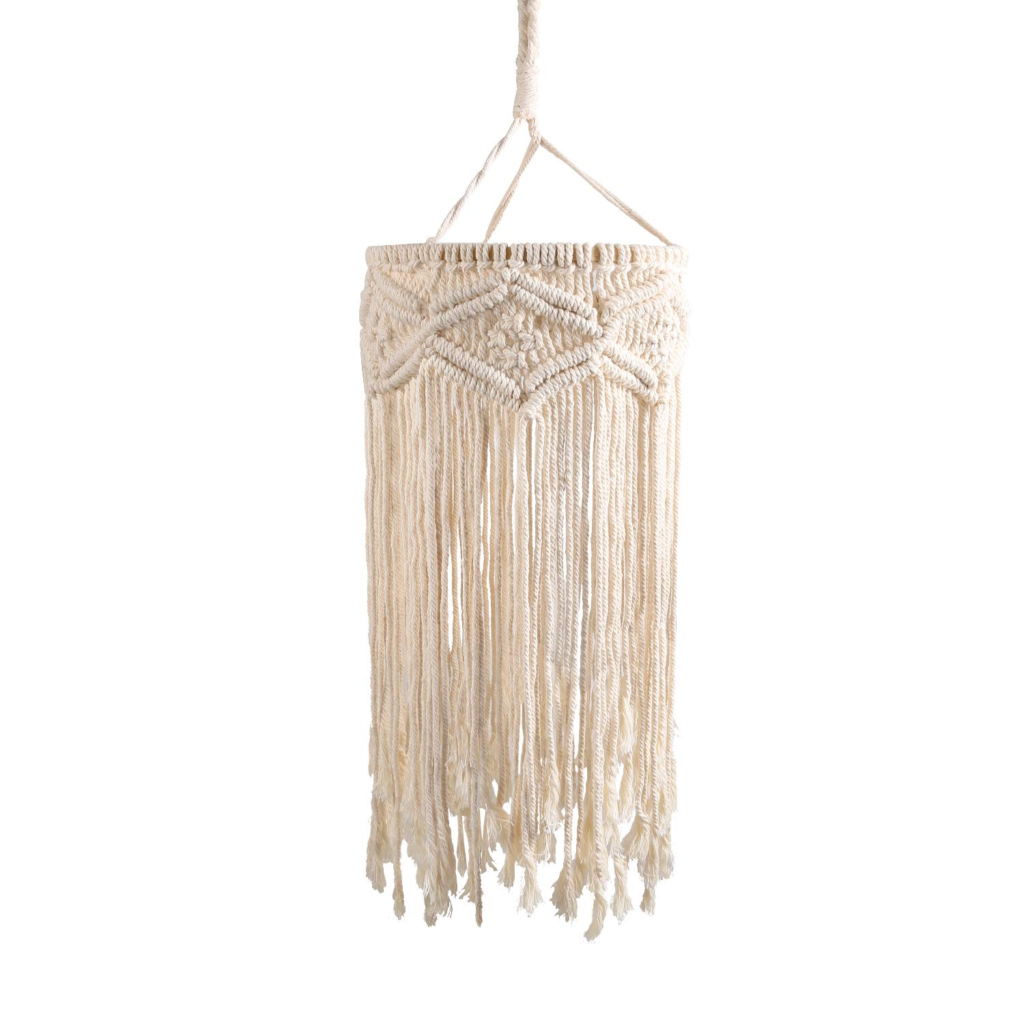 Last, but not least, organize your home with this lovely white basket. This would also make a great planter for a plant!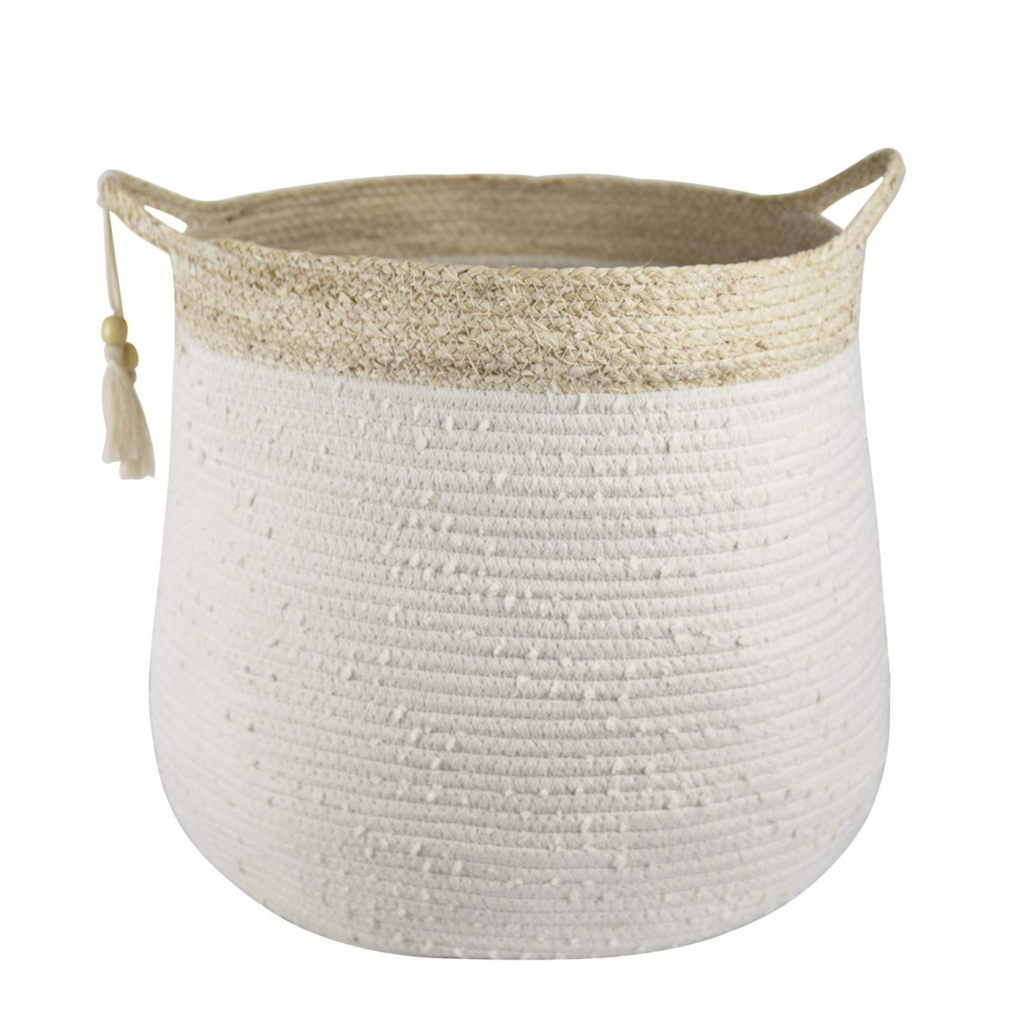 Enjoy the wintry days ahead! Hope yours are warm, cozy, and white!