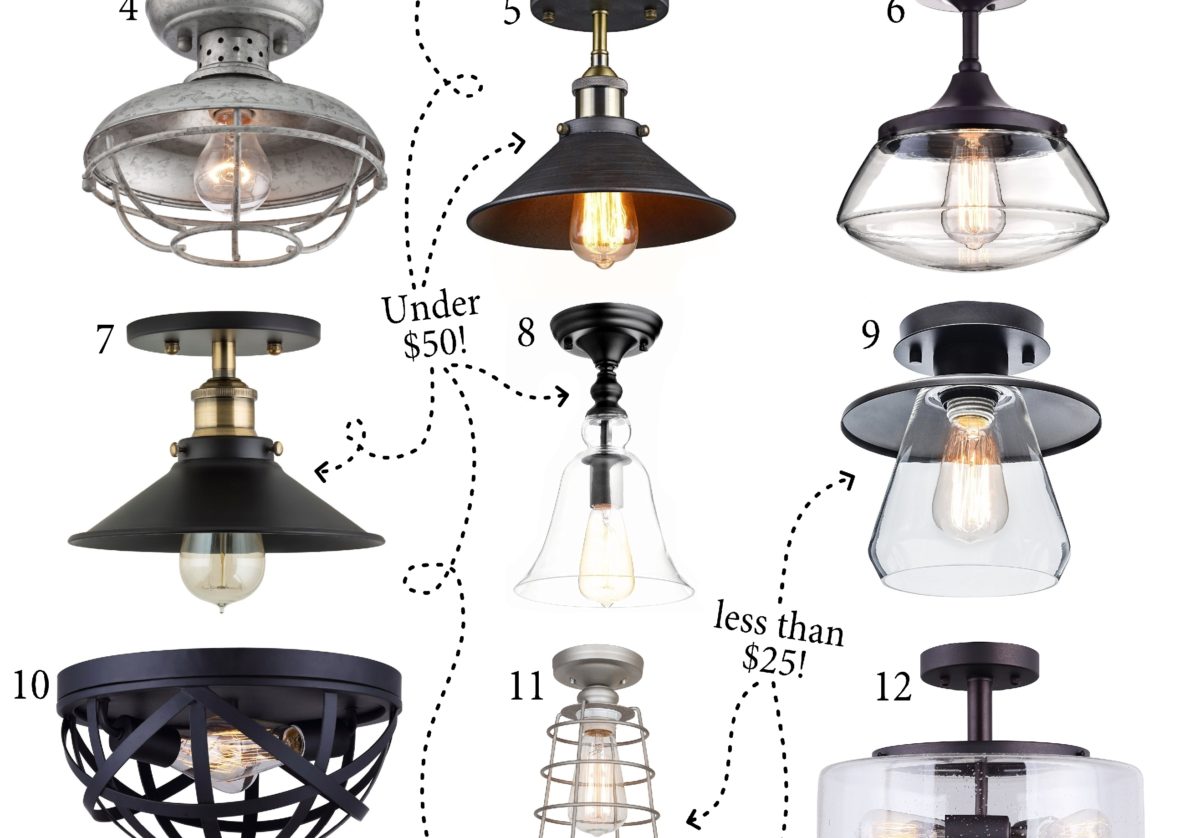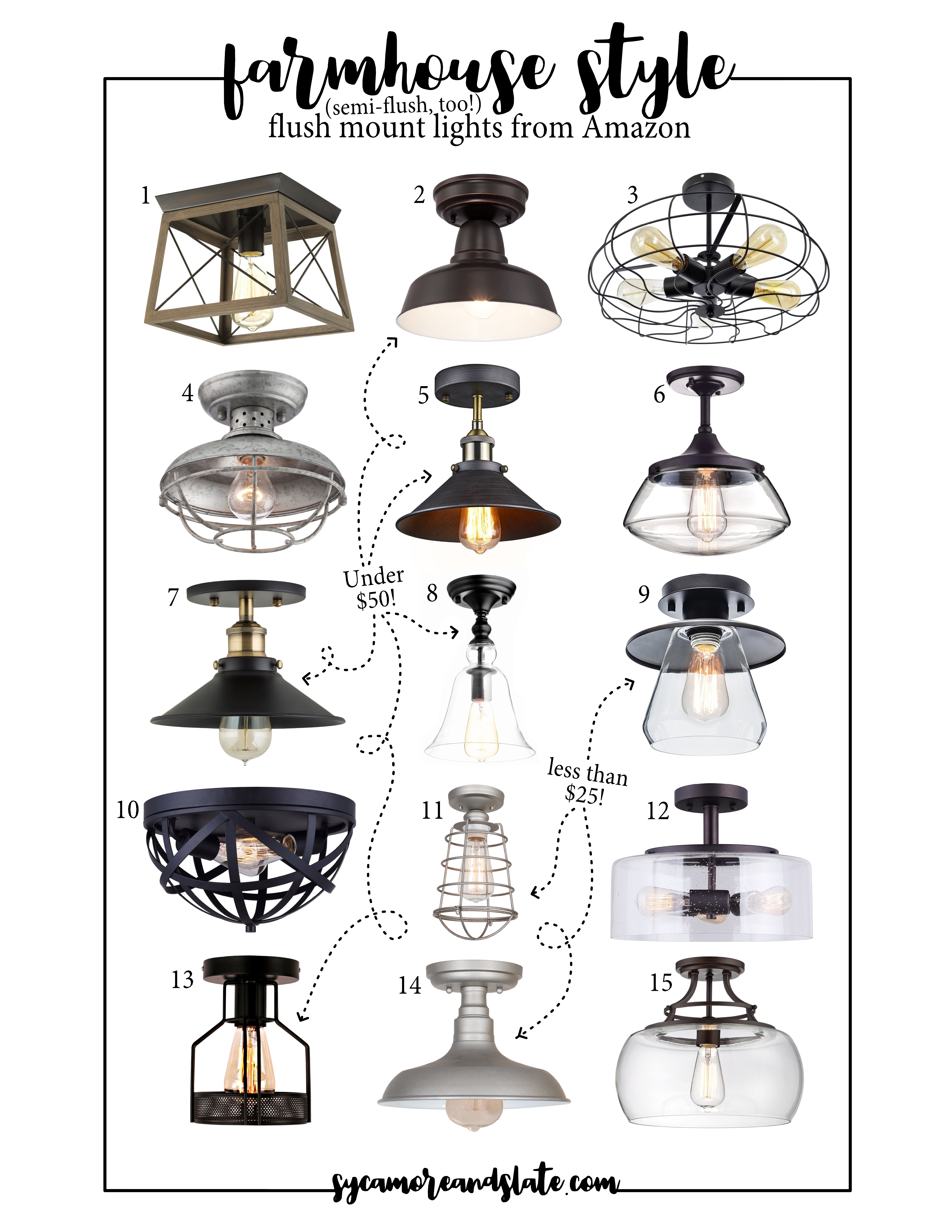 Long time, no see! I haven't done a Friday Finds in a while because I've been so busy with Summer Things and also with house planning things. But, I've been spending some time checking out some lighting options lately, so I thought I'd share a couple finds with you! And oh my gracious, they are all so beautiful.
I've been focusing on flush mount and semi-flush mount lighting. Flush mount means that the light is literally flush up against the ceiling. These lights are great for 8-foot ceilings (or lower!) where you don't have a lot of head-space for lights to hang, like hallways. Semi-flush means that it is very close to the ceiling but might hang down a little bit (usually no more than a foot) from the ceiling.  These are good for 8-10 foot ceilings.  I think they look amazing in smaller rooms and nooks.  Powder rooms, breakfast nooks, the low ceiling above your kitchen sink.
Here are some of the BEST lights I've seen this week!  All from amazon.com, my favorite place to shop!
(This post may contain affiliate links, which do not change or affect your price in any way.  This simply allows me to collect a small commission when something is purchased through one of the links I provide on my page.  Thank you for supporting Sycamore and Slate! Read my full disclosure here.)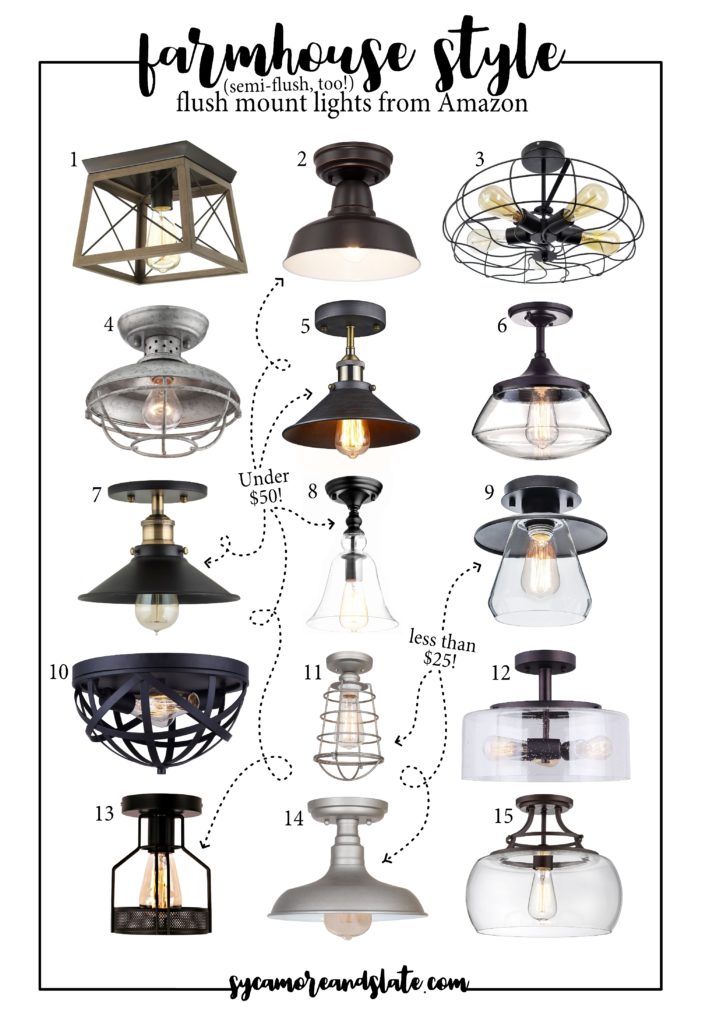 /  1  Briarwood One-Light  /  2  Bronze Urban Barn Collection  /  3  Vintage Barn Metal 5 Light   /  4  Franklin Park Galvanized Outdoor Light  /  5  Ecopower Industrial Mini Edison Light  /  6  Ecopower Vintage Metal & Glass Light  /  7  Andante Industrial Factory Lamp  /  8  Ecopower Vintage Hanging Big Bell Glass Shade Light  /  9  Globe Electric Vintage Light
  /  10  Gigi 2 Light Black Metal Cage  / 11  Design House Ajax Galvanized Steel Light  / 12  Nash 3 Bulb Seeded Glass
  / 13  Unitary Rustic Black Metal Cage  / 14  Design House Kimball Galvanized Steel Light  / 15  Charleston Bronze Clear Glass Light  /
Check out Sycamore and Slate on Pinterest for tons of other ideas about home decorating and even more lighting products on my Farmhouse Flush & Semi-Flush Lighting board.  Also, for other great products, check out my Friday Finds page for a complete list of past finds!