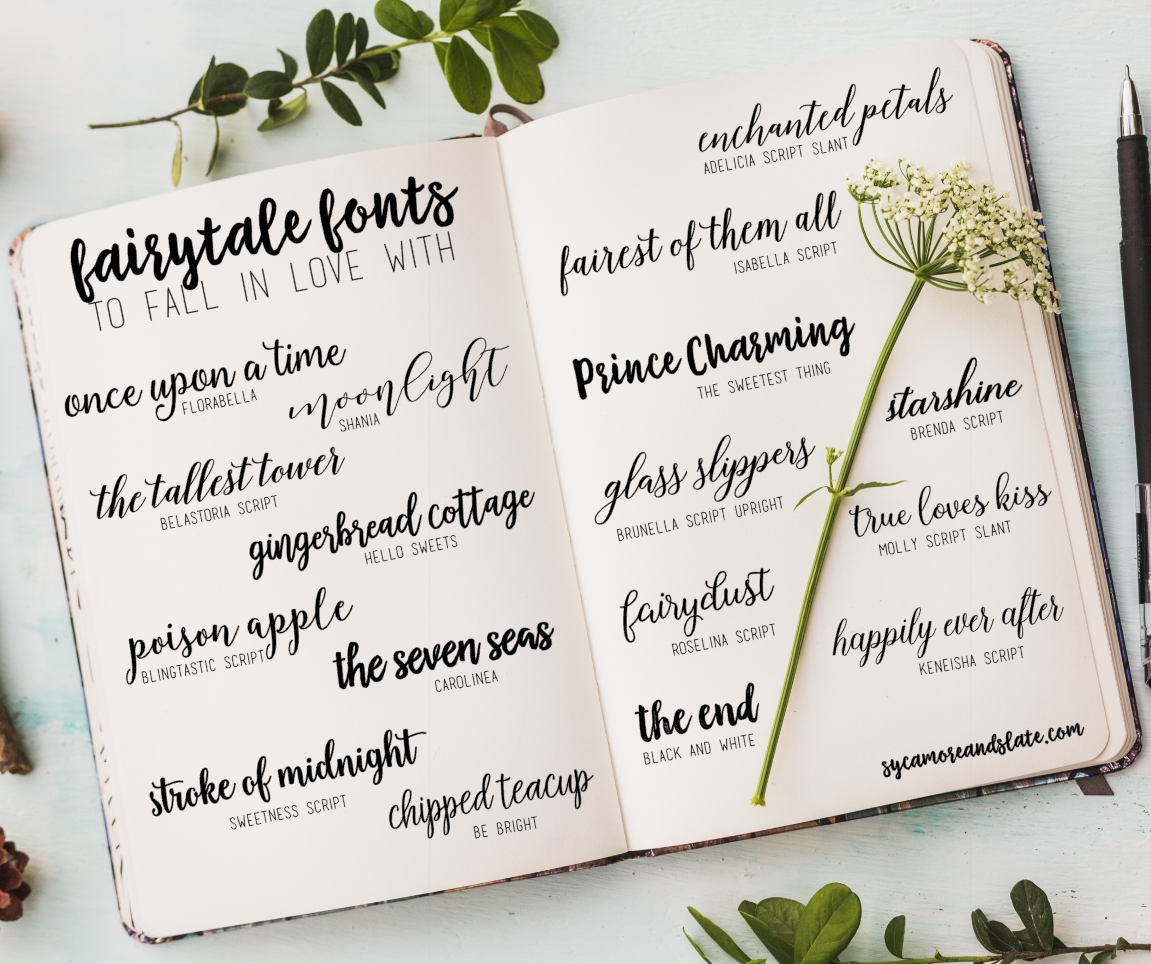 I have a somewhat crippling obsession with fonts.  It's my one weakness.
I've downloaded thousands of them over the years, but somehow I always seem to need just ONE more.  To me, there is something magical about finding the perfect font for whatever project I'm working on.  I use these gorgeous letters for creating my own greeting cards, wall art, my homemade planner, and in the various other DIY projects I love to do.
I love when fonts are free (of course!) but you might have noticed that a lot of the loveliest, most complex fonts are not free.  When I find one I really love, though, I generally don't mind dishing out the money because I know it supports the artists and designers who have spent many hours making these beautiful fonts.  
A great place to find and purchase gorgeous fonts is Creative Market.  If you don't already have an account, I highly recommend you sign up today! Each and every week there are six free products for you to download and a font is always included (sometimes there is even more than one!).
(This post may contain affiliate links, which do not change or affect your price in any way.  This simply allows me to collect a small commission when something is purchased through one of the links I provide on my page.  Thank you for supporting Sycamore and Slate! Read my full disclosure here.)
Not only do you get free weekly products, but you have easy access to millions of others and new things are always being added.  From fonts, to graphics, to card templates, to blog themes (including this blog's theme!), to photoshop actions… there is something for everyone.
My favorite thing about Creative Market is that they often offer HUGE bundles that include dozens of fonts (sometimes hundreds!) for deep, deep discounts!  If you have a font fixation like I do, this is a phenomenal way to build your font library without spending thousands of dollars.
Today, I wanted to share with you one of my favorite font bundles on Creative Market.  They are all so beautiful, I can't help but feel like they are straight out of a fairytale.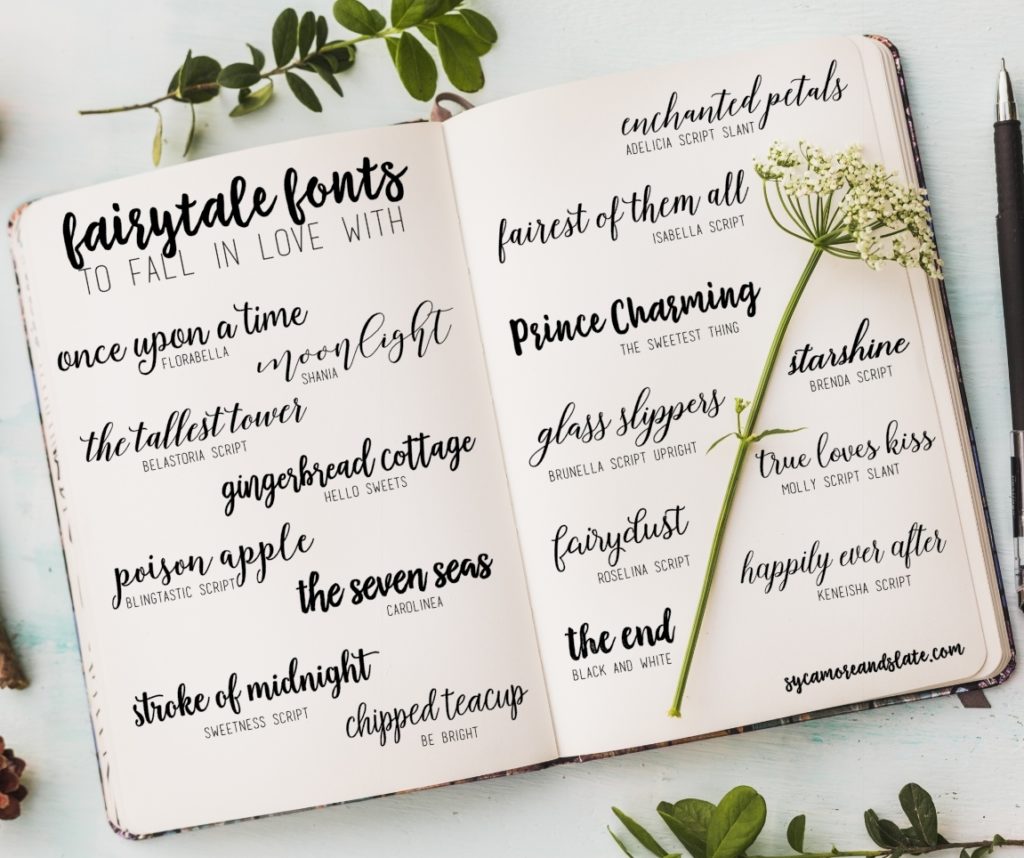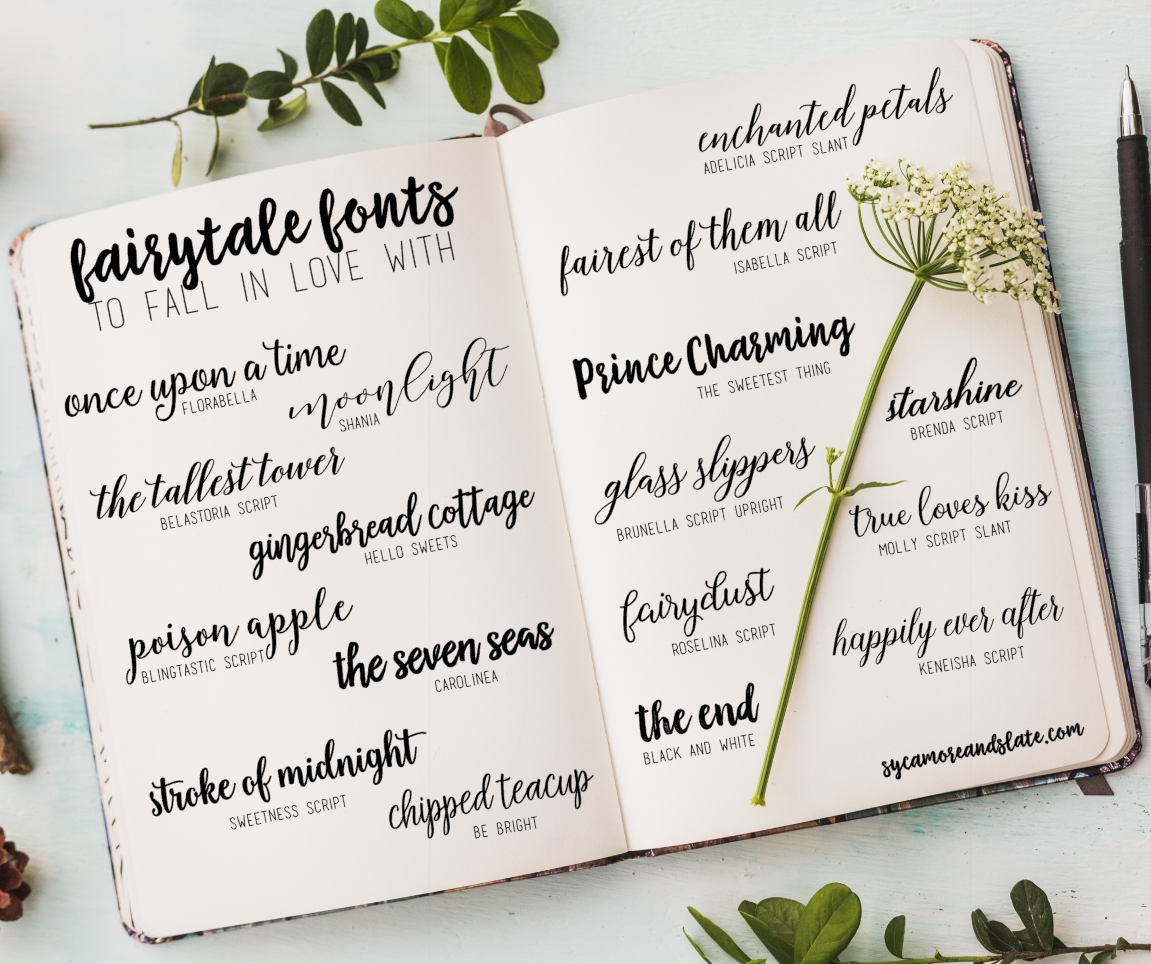 MASSIVE FONT BUNDLE is from the shop Seniors and includes all 28 of their lovely fonts, including 2 new ones added in 2017!
Buying these fonts individually would cost you a grand total of $437 (which is way out of my budget) but at the time of this post, they're offering the bundle for 94% off!  That's only $29! That's only just over a dollar for each font! WHAT! Plus when you sign up for a Creative Market account you get a %10 off coupon, which you could use toward this bundle or any other purchase.
Powered by Creative Market
Guys, this is an amazing deal! It's totally worth it if you do a lot of your own DIY projects!  
If you sign up and get this bundle, let me know in the comments. Happy font-hunting, friends!