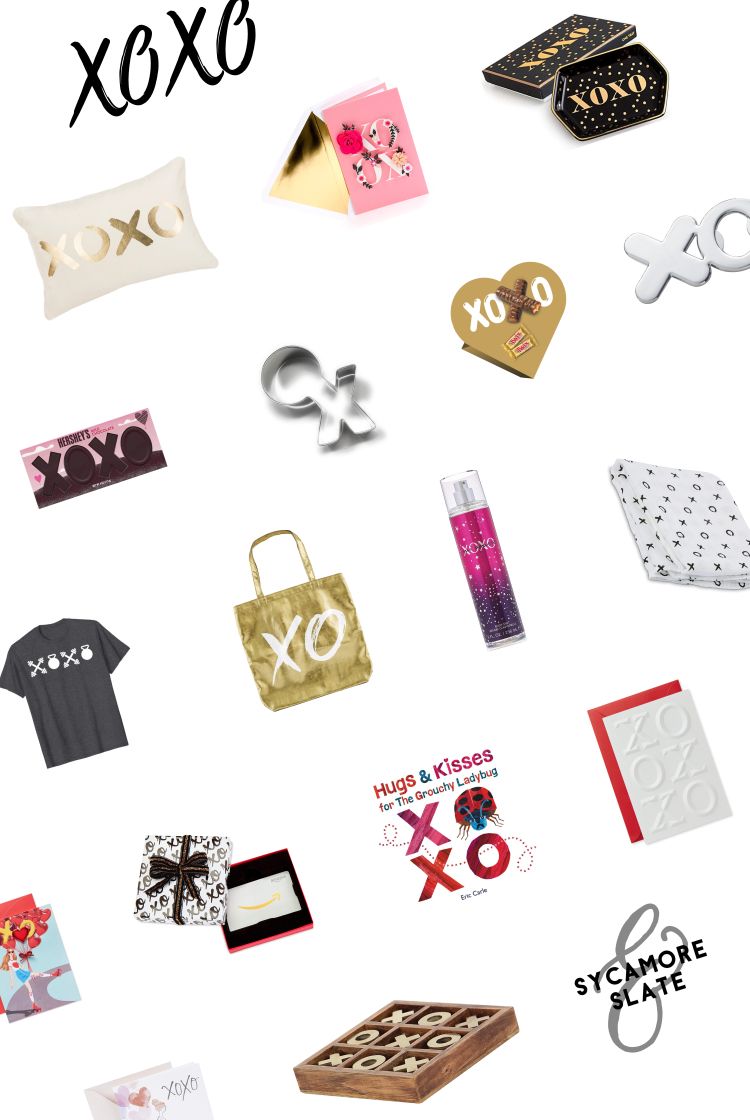 (This post may contain affiliate links, which do not change or affect your price in any way.  This simply allows me to collect a small commission when something is purchased through one of the links I provide on my page.  Thank you for supporting Sycamore and Slate! Read my full disclosure here.)
In honor of Valentine's Day in just under two weeks, I thought I'd show you some cute "XOXO" gift ideas. Valentine's day might be a "Hallmark" holiday, created just to sell more cards and candy, but my opinion is that there's never a bad time to put a little more love out into this crazy world we live in.
For me and my family, Valentine's Day has even more meaning. It's my mom's birthday! God planned it perfectly when he brought her into this world on a day marked by love. She's the sweetest, kindest, most compassionate person I know.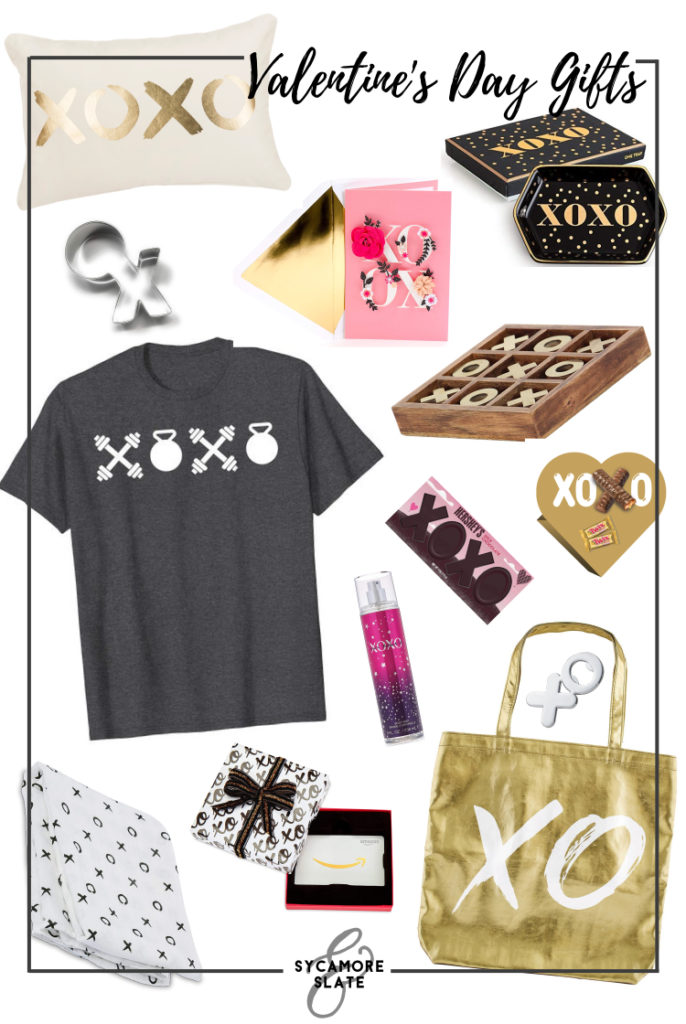 I like to look at Valentine's Day as more than a made-up romantic holiday only for couples to celebrate. It's a day to remind everyone special in your life that you love them! Whether that's with a simple card or one of these cute ideas I have for you today, all featuring "x"s & "o"s.
Here's a gift idea for everyone on your list, no matter what your budget is! The best part is that these are all found on AMAZON or at TARGET, so you won't have to wait long to get your hands on these goodies.
---
IT'S THE THOUGHT THAT COUNTS
GIVE THEM A TASTE OF THE LOVE LIFE
FOR YOUR GALENTINES
A PRIZE FOR YOUR GUYS
FOR THE KIDS
HUGS AND KISSES FOR THEIR HOMES
From Sycamore & Slate to you: hugs and kisses, XOXO. Happy Valentine's Day.