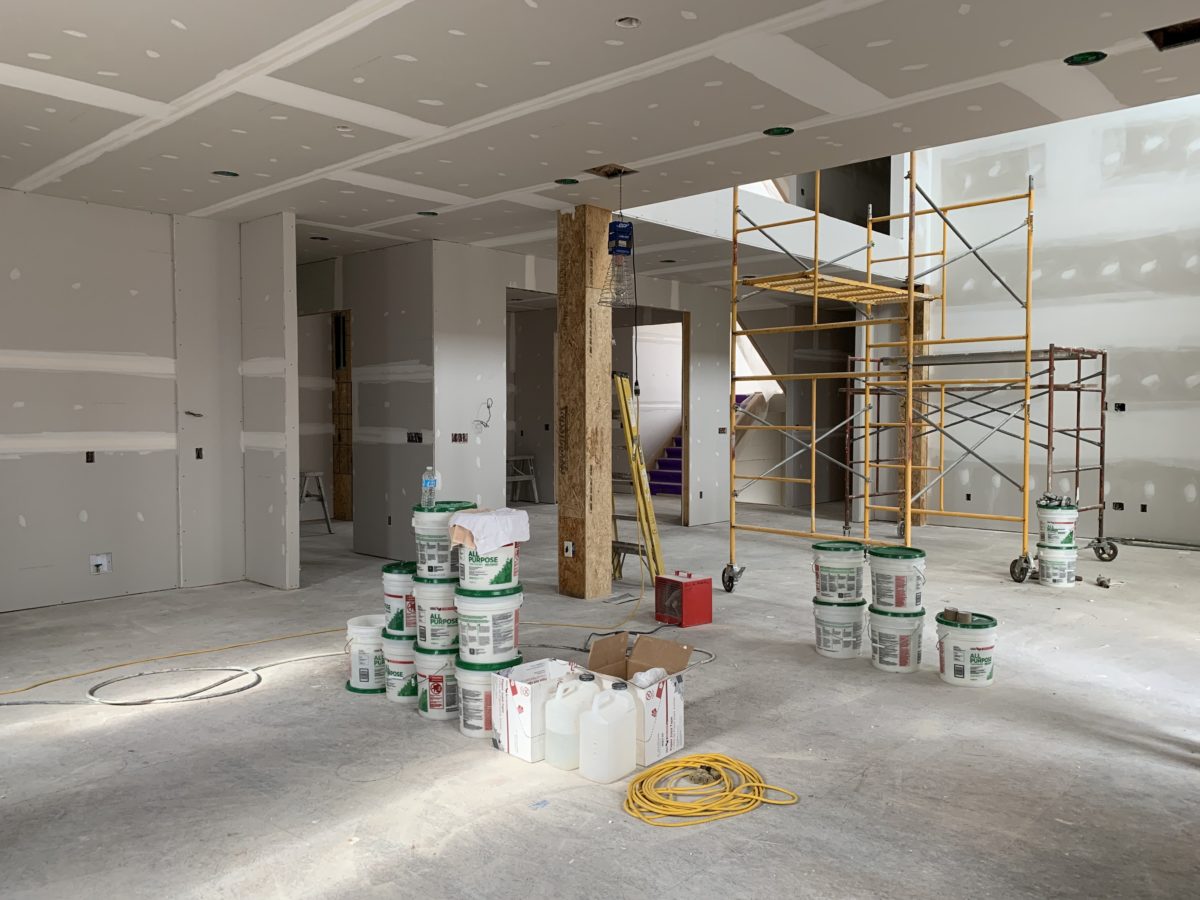 Every day a little more of the drywall gets done. We actually have two crews working on it, one of them hanging it, the other doing the finishing. The second floor is entirely hung and finished!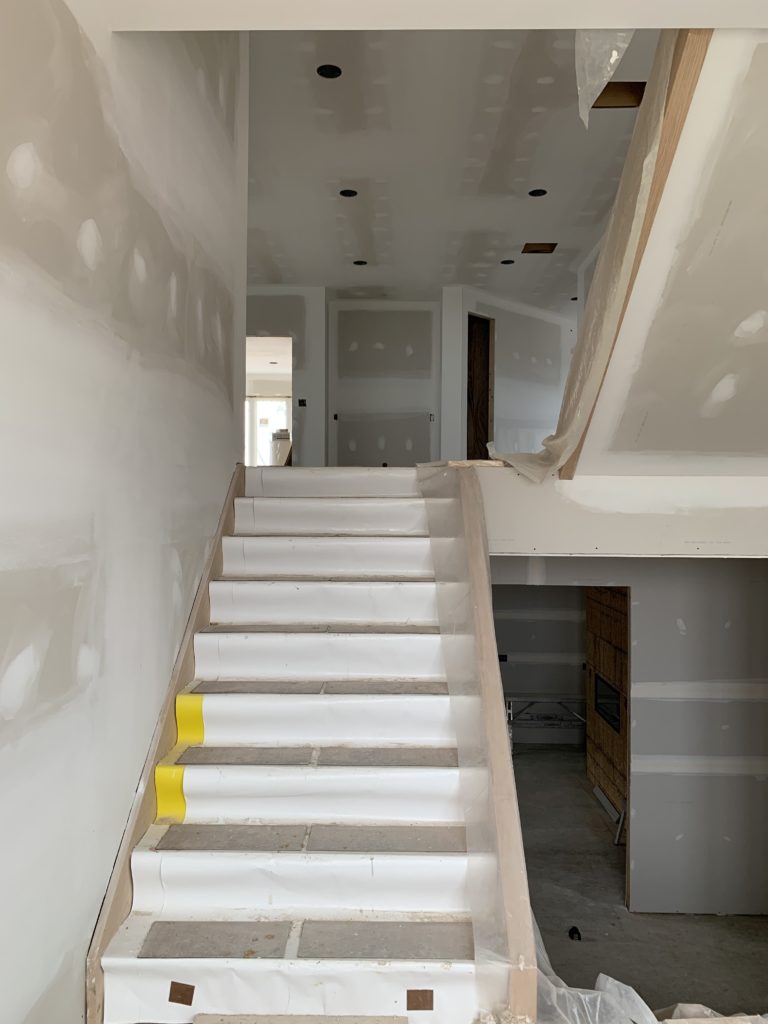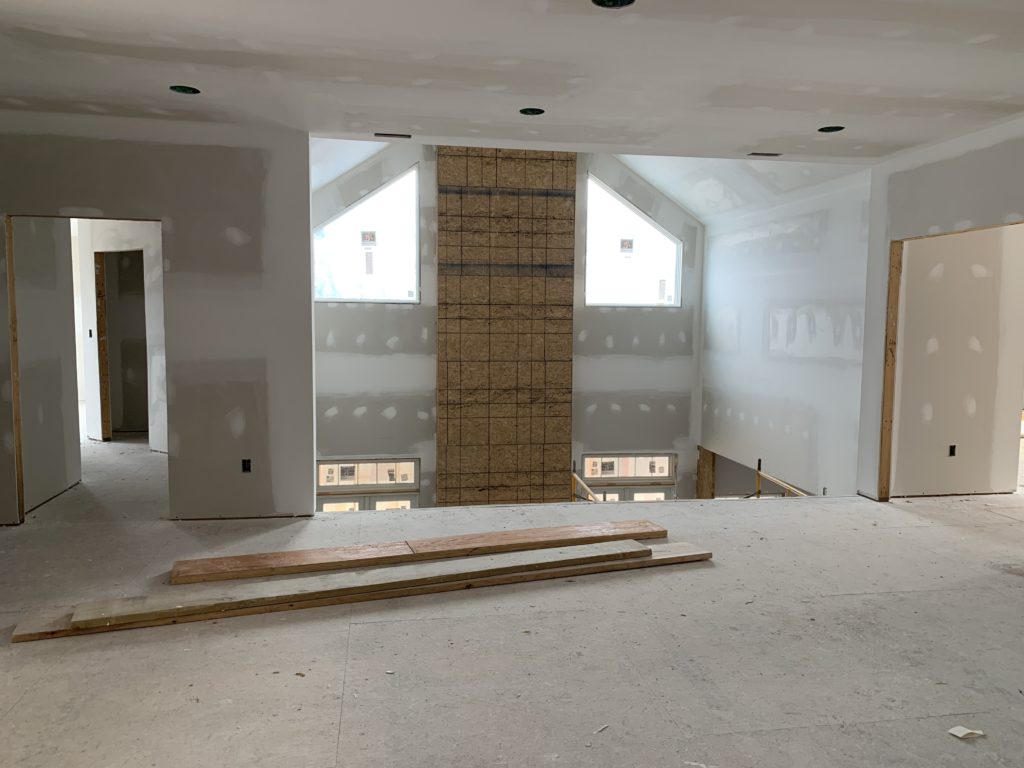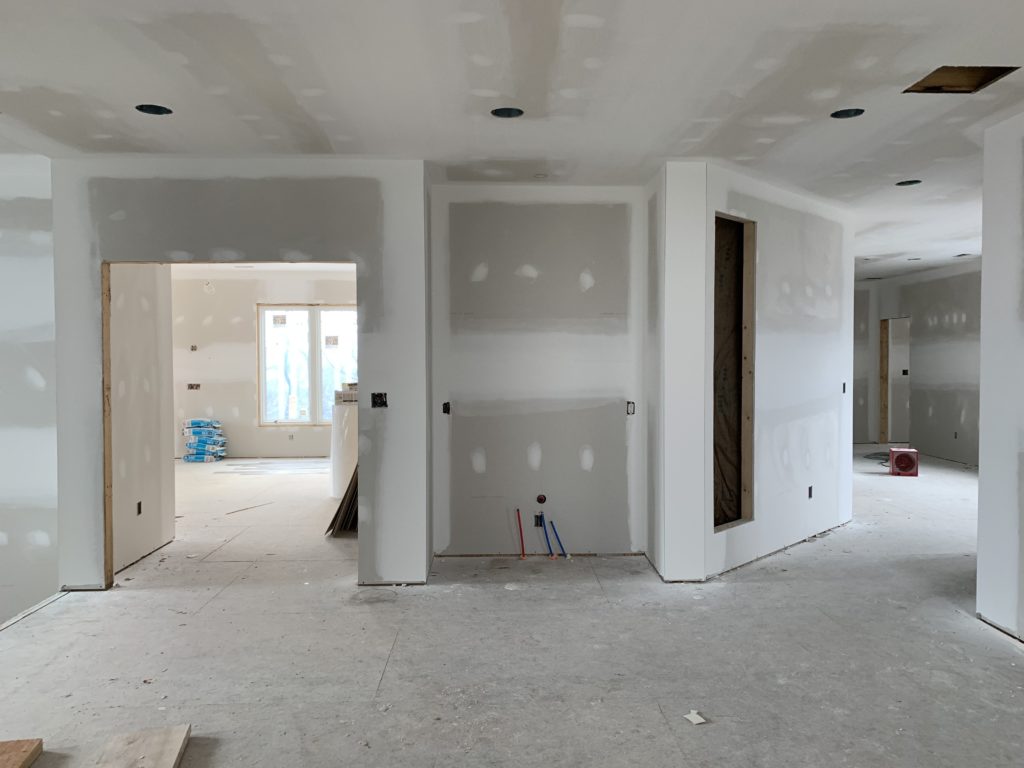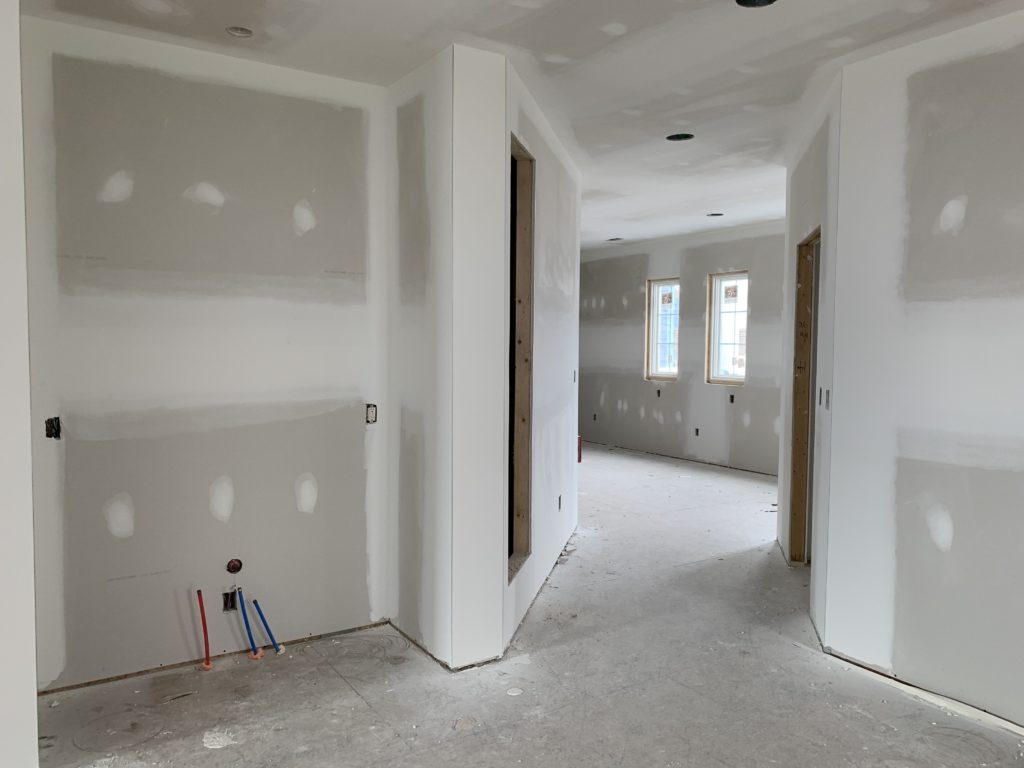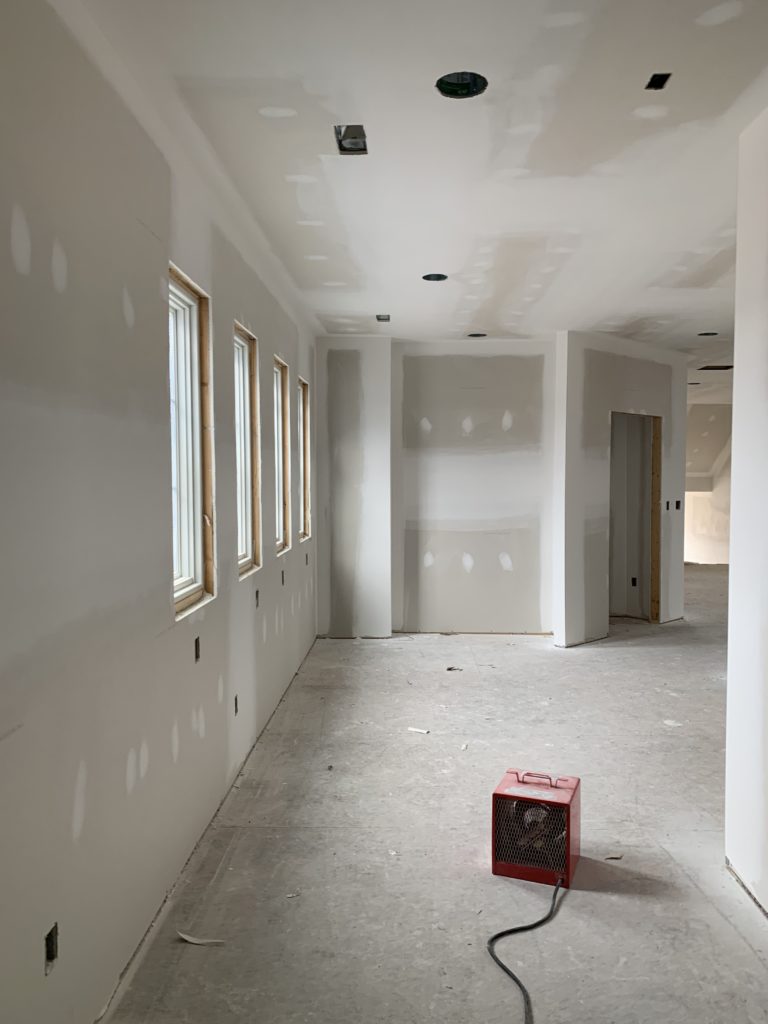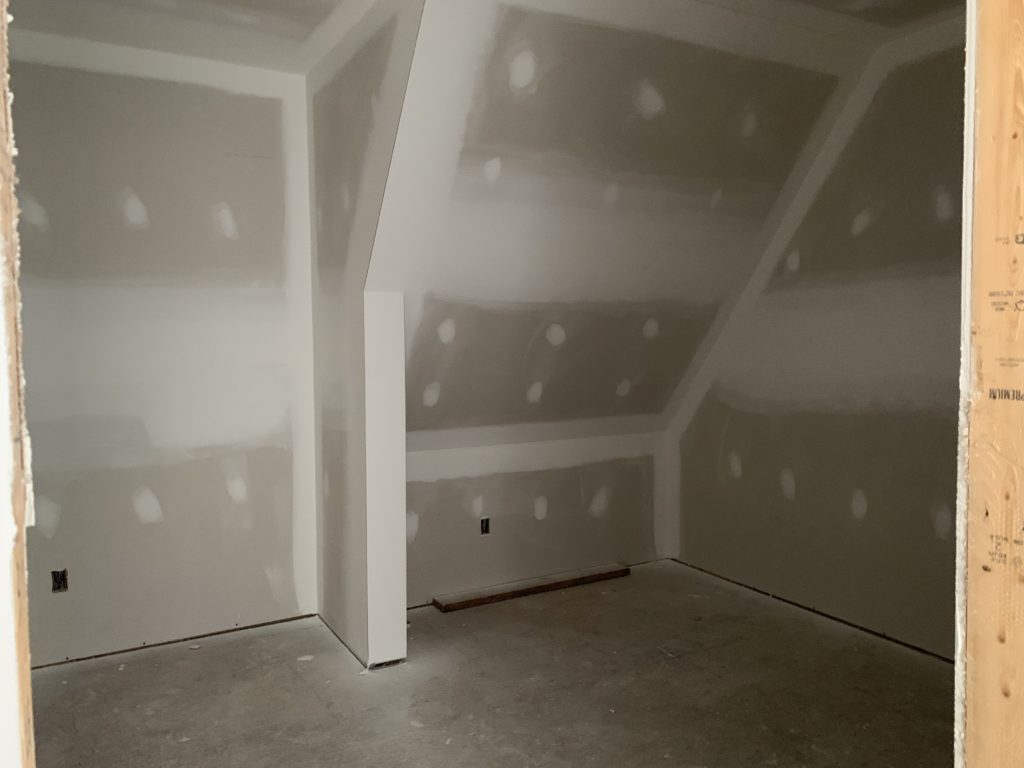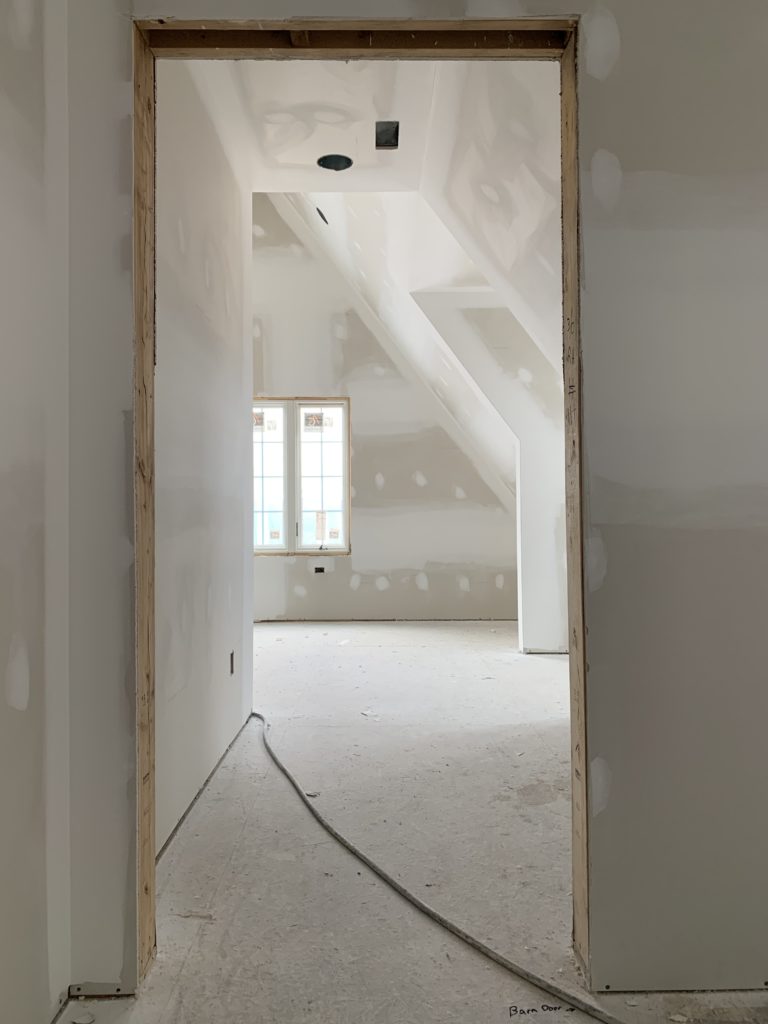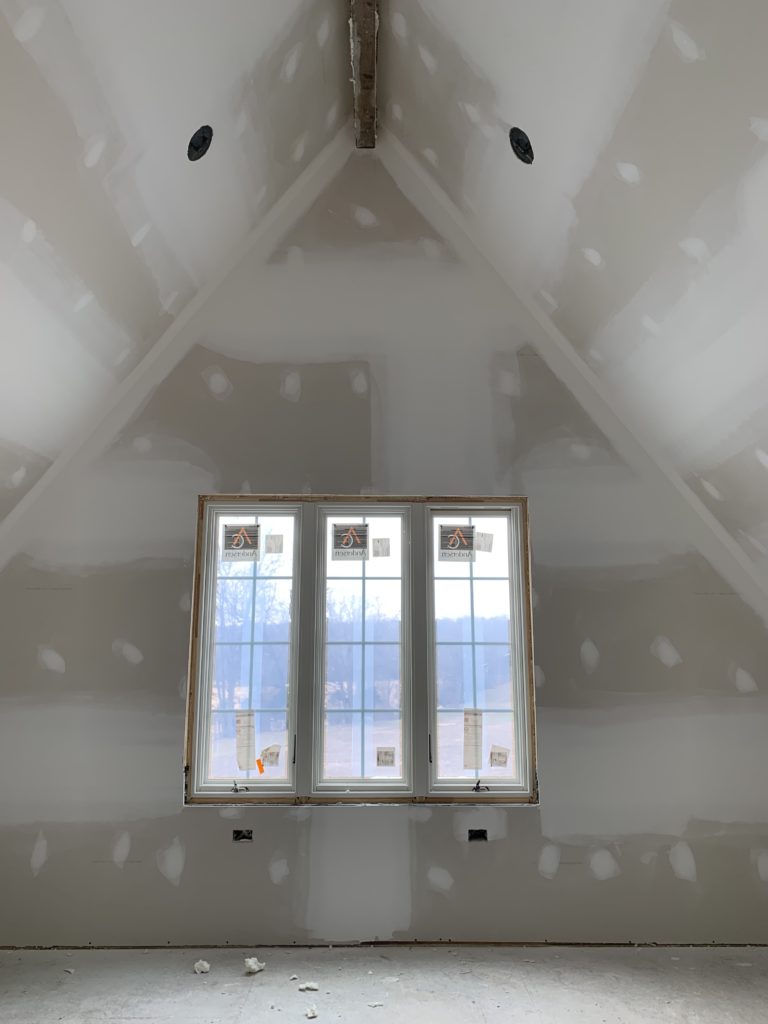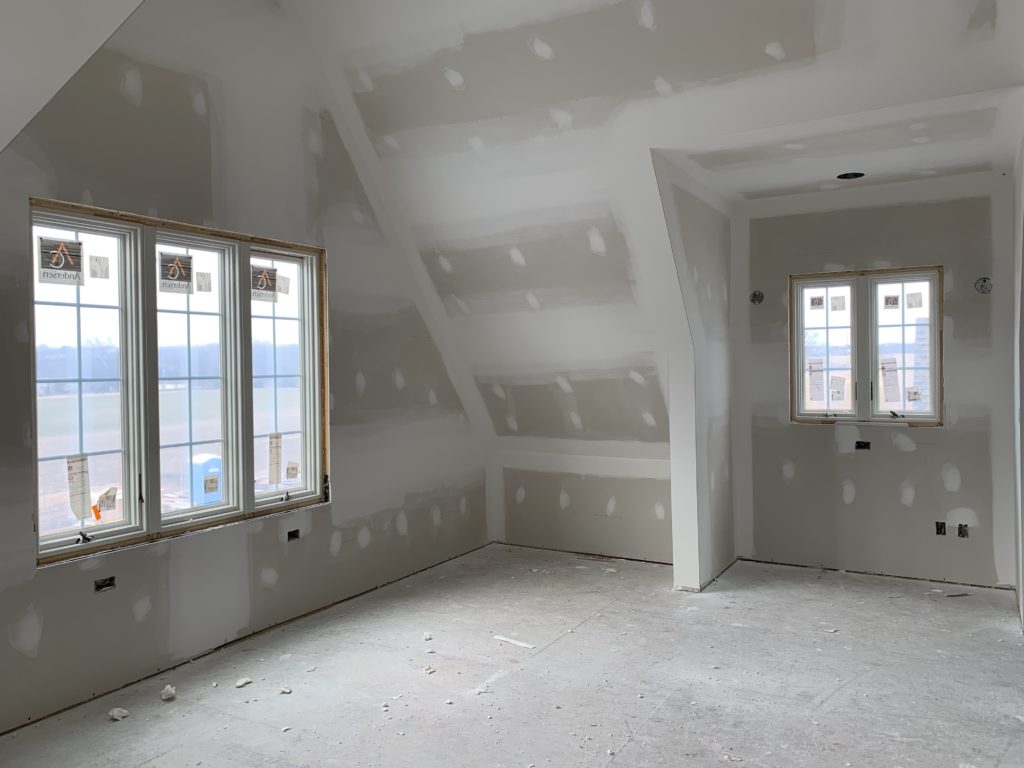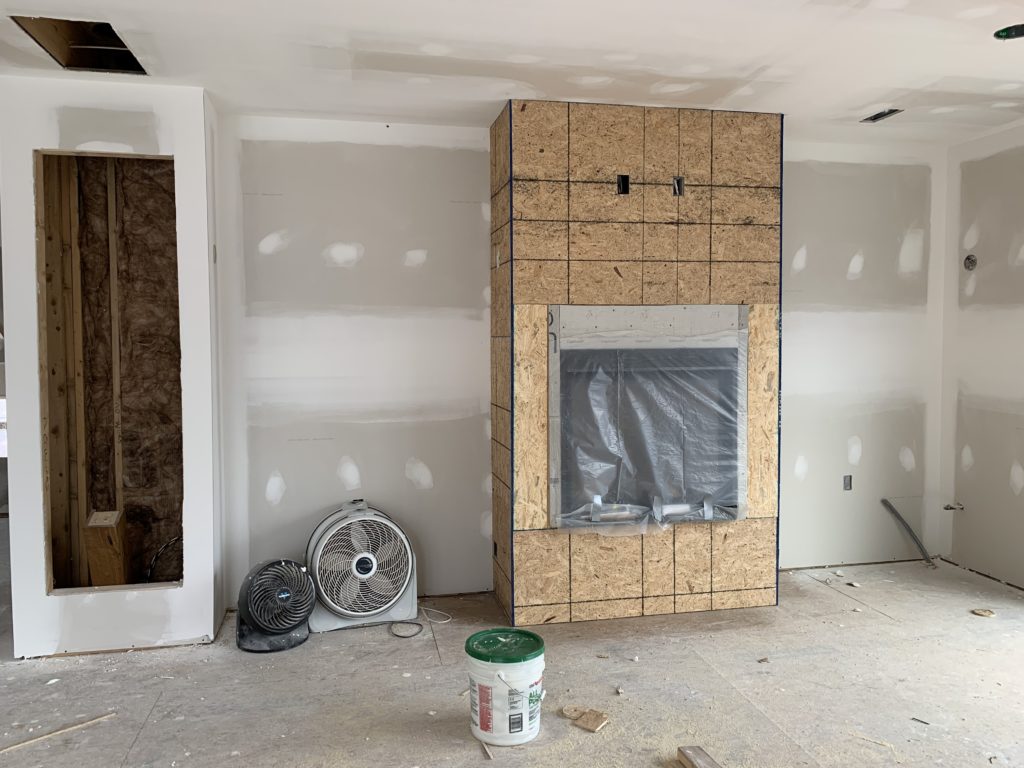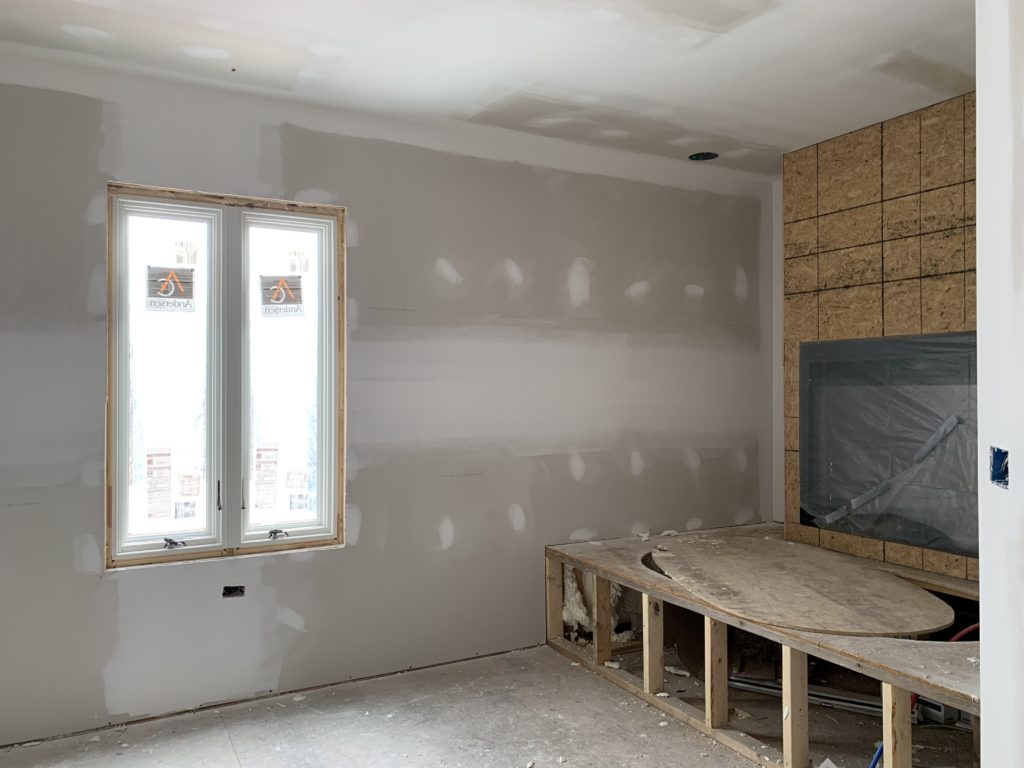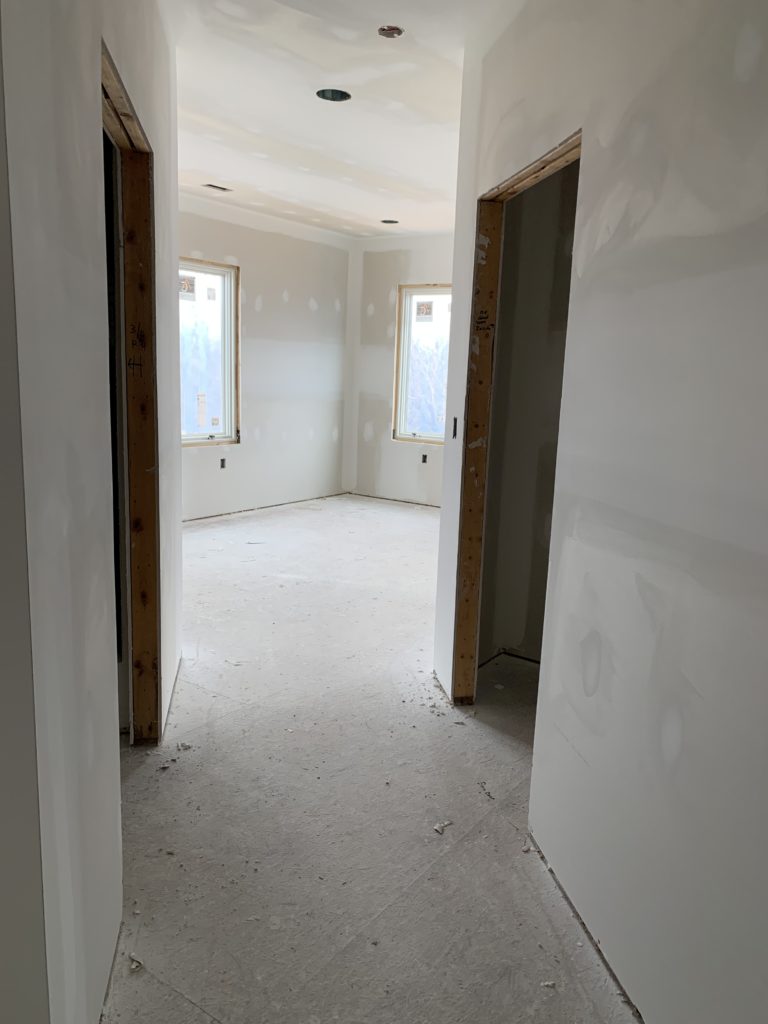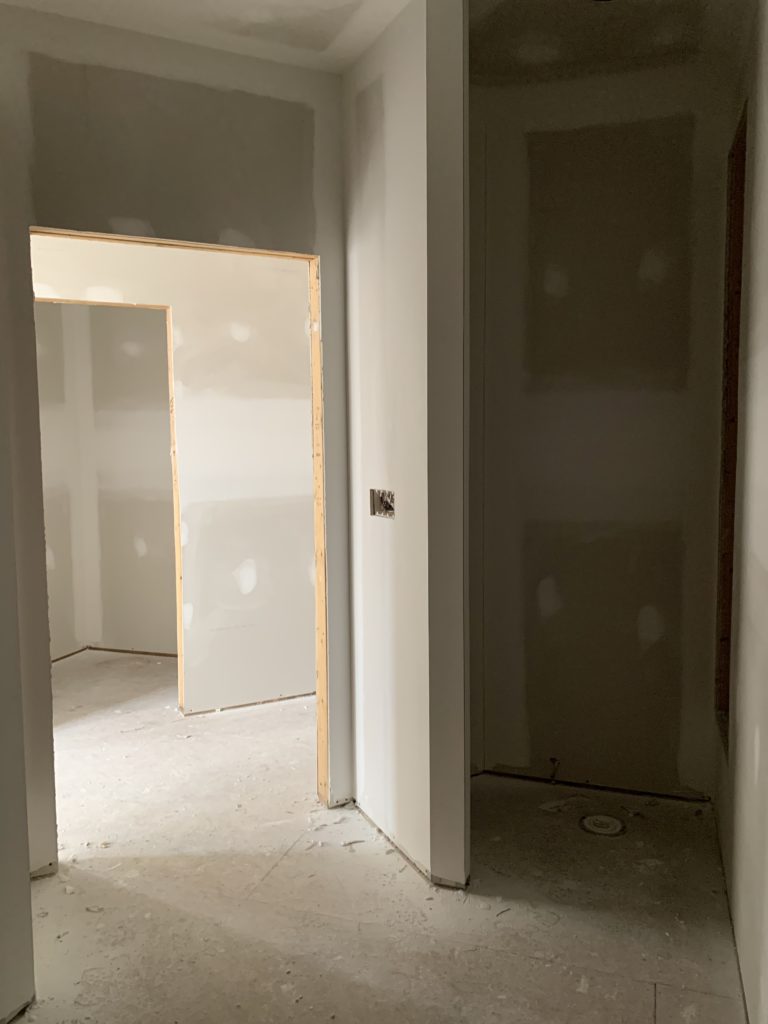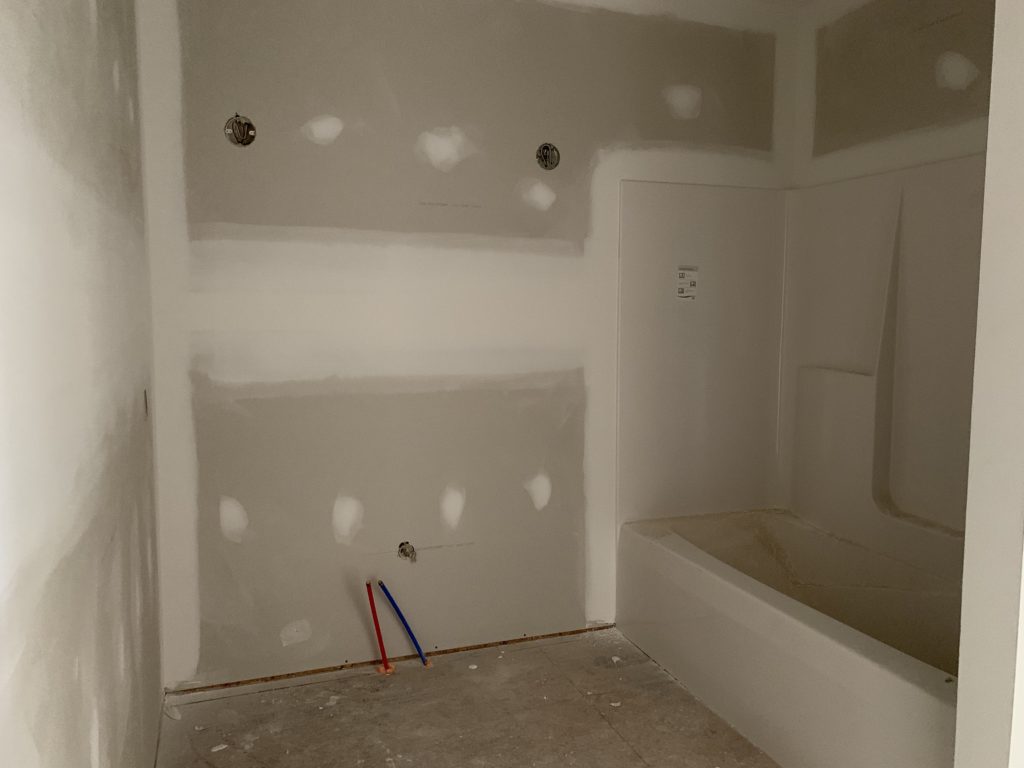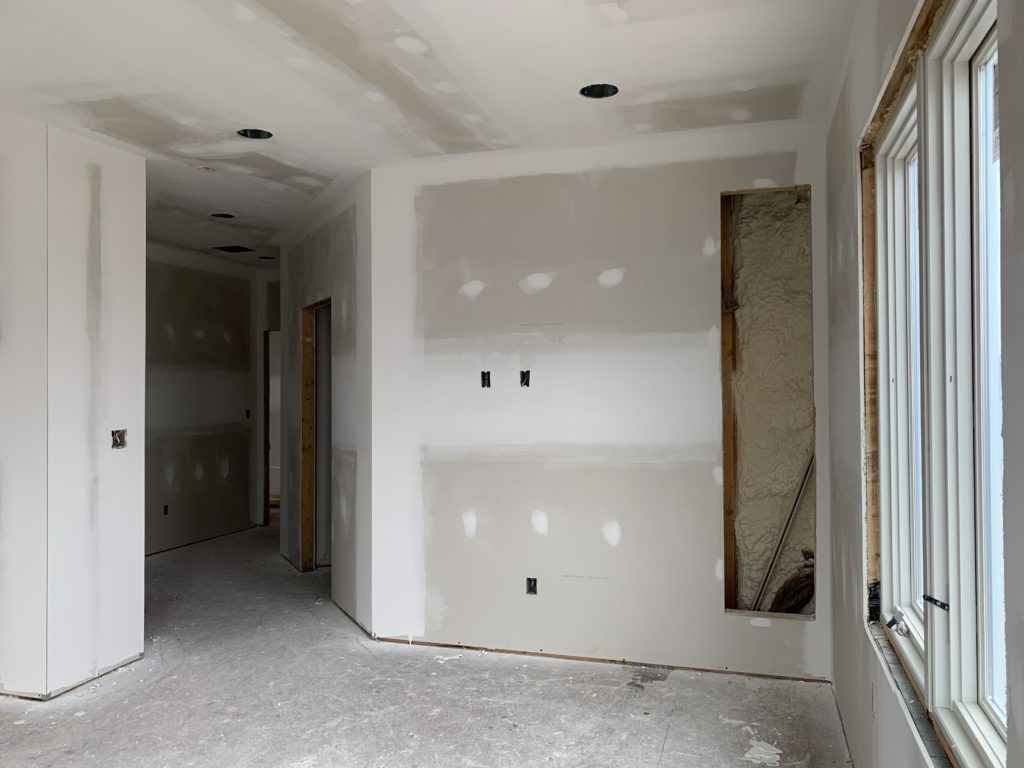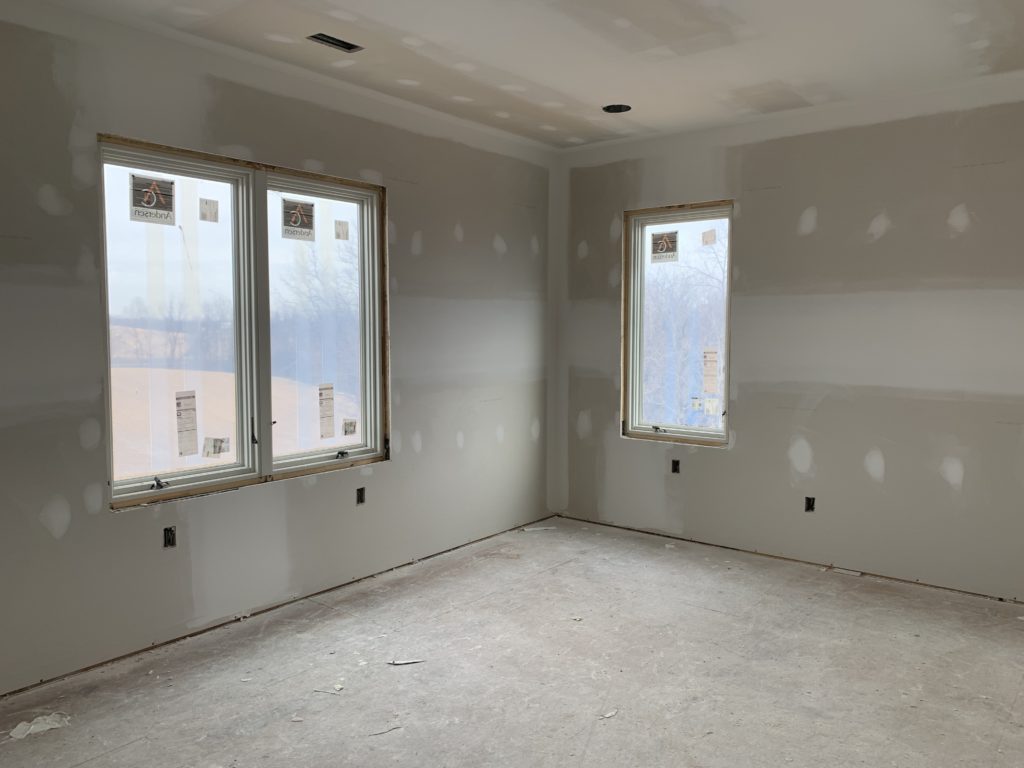 They have everything hung on the first floor. The drywall is mostly done in the basement and about half-done of the attic, but no pictures of those spaces this time!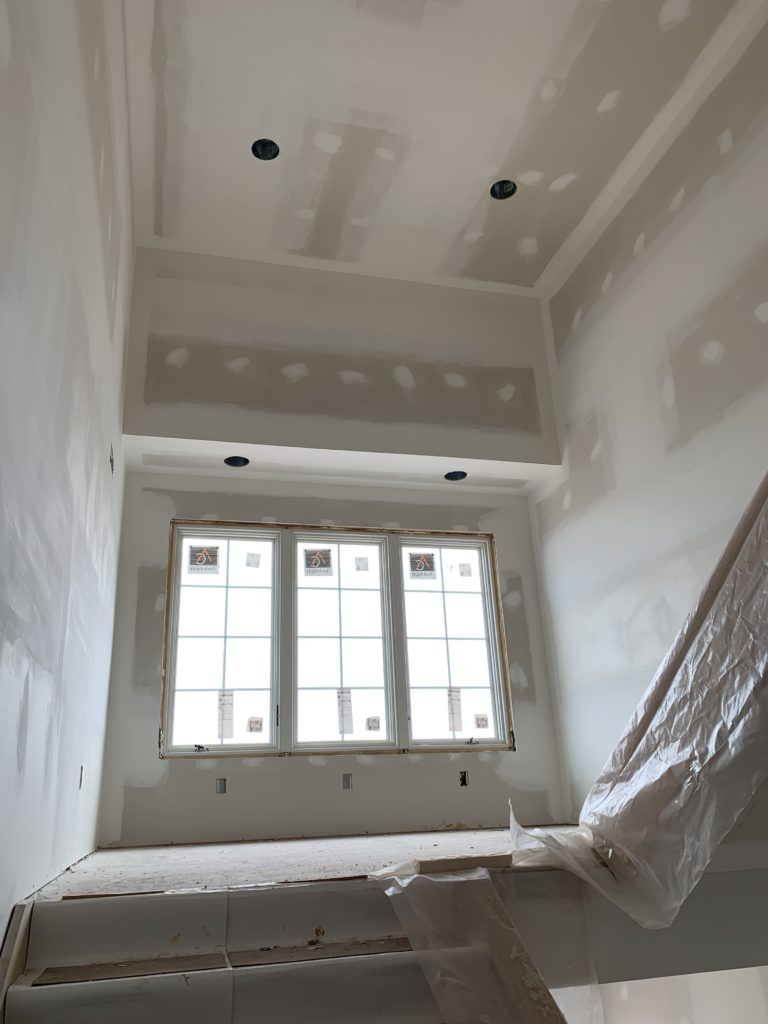 The first floor has been complete hung, but they're just getting started with finishing it!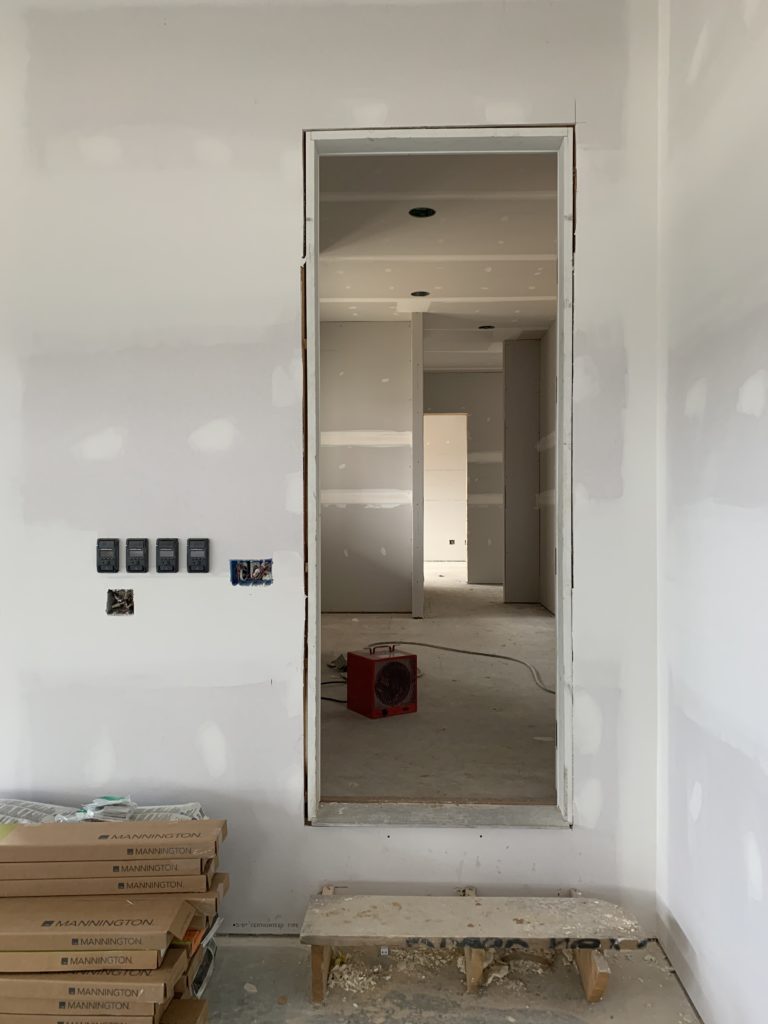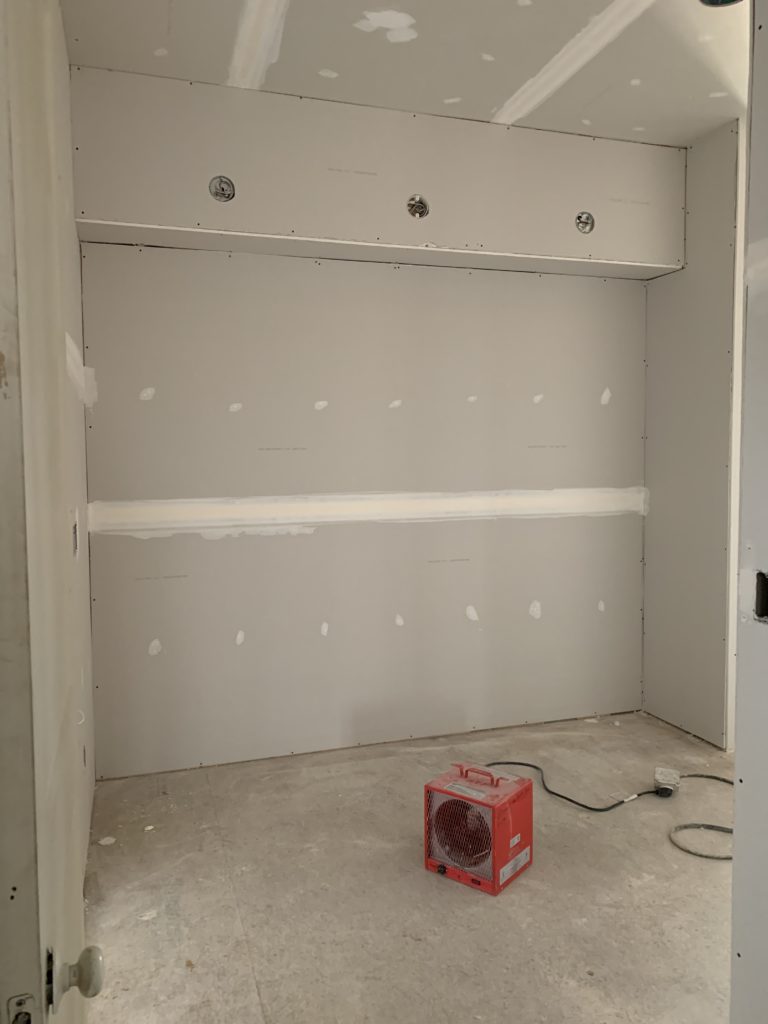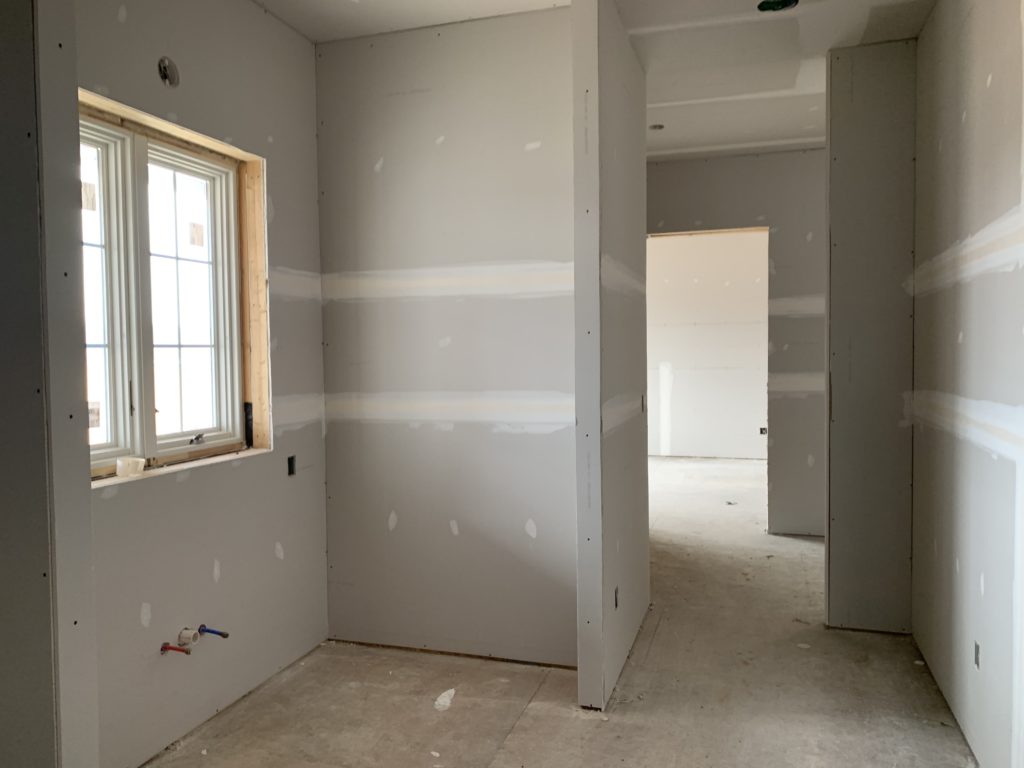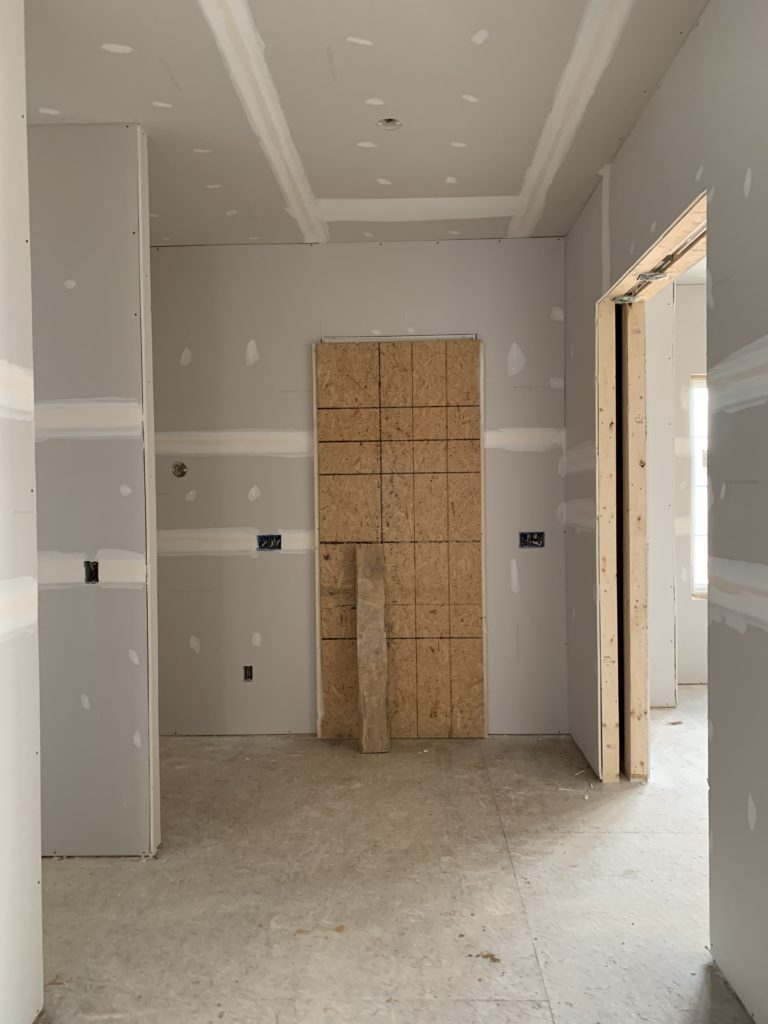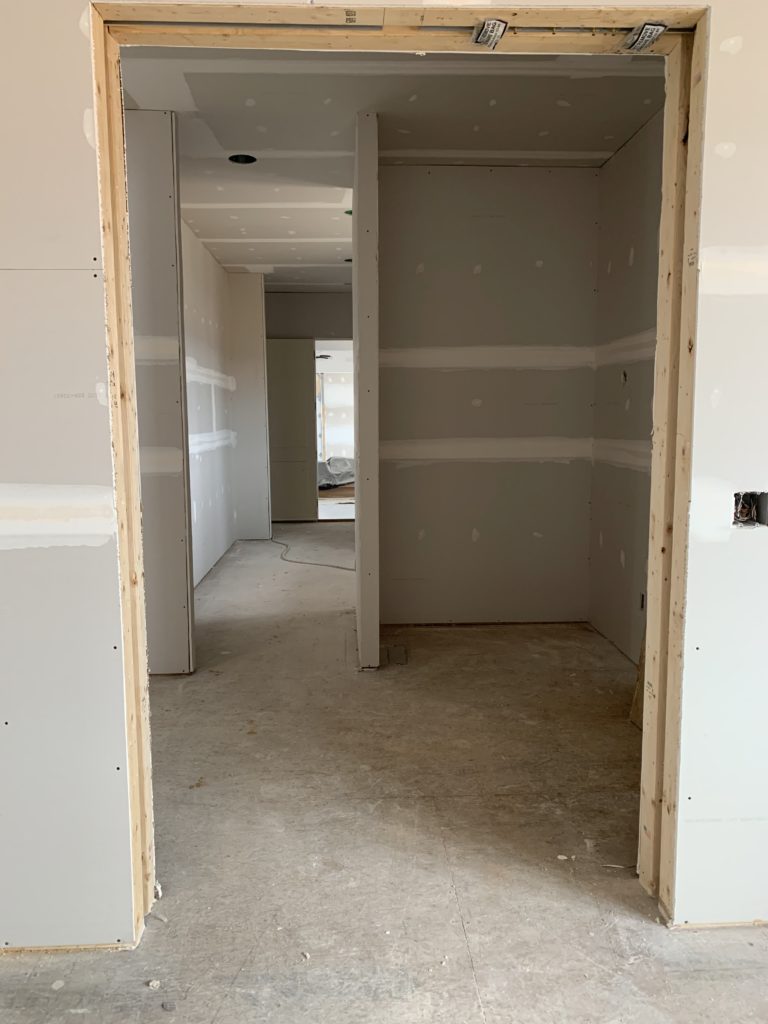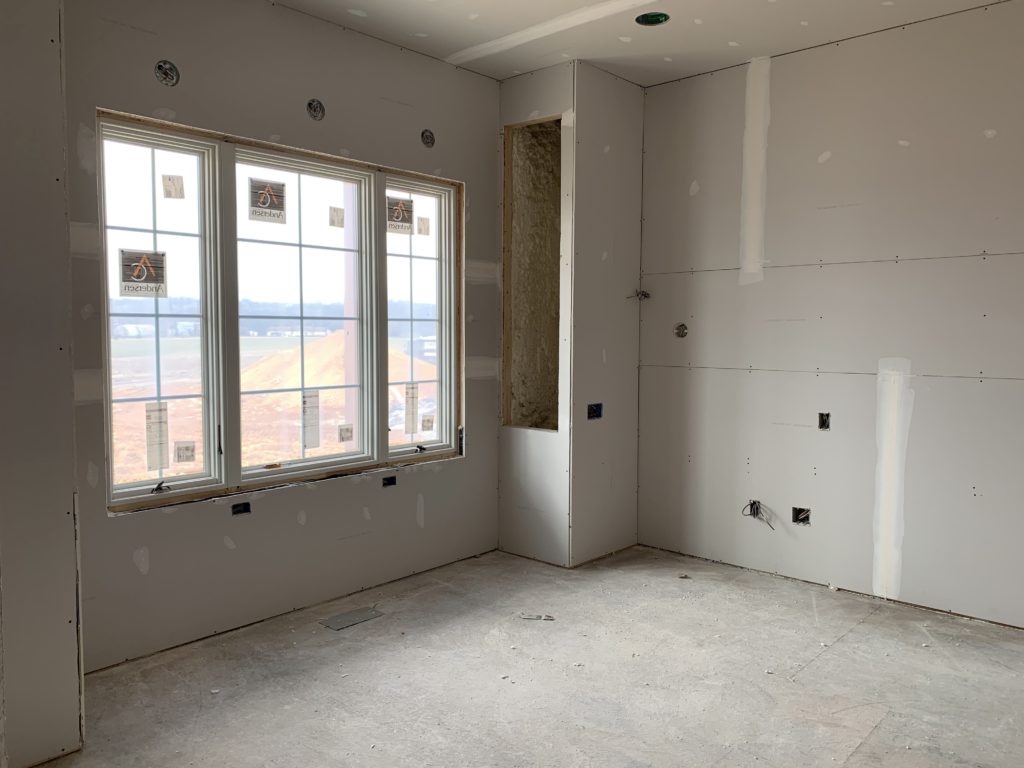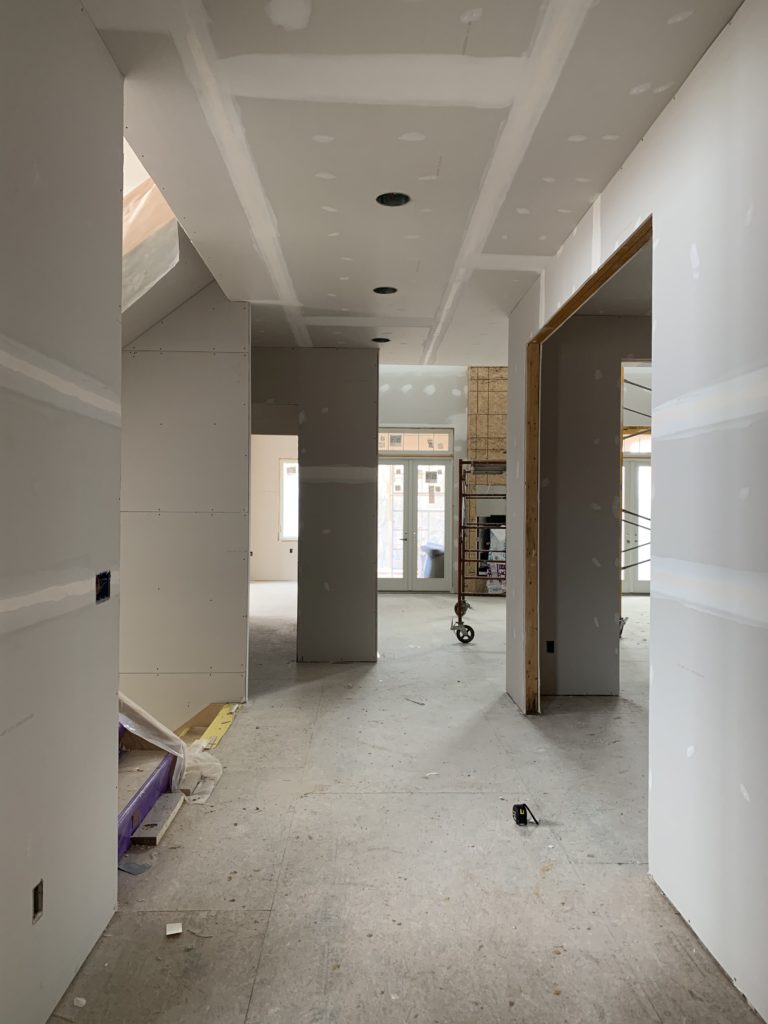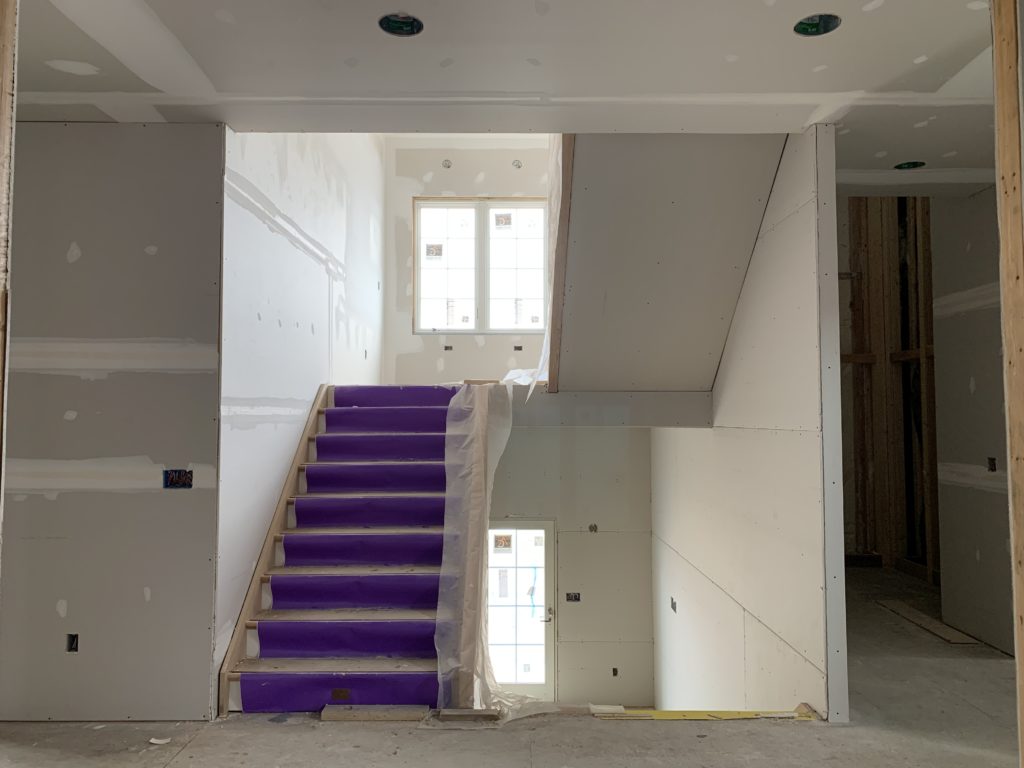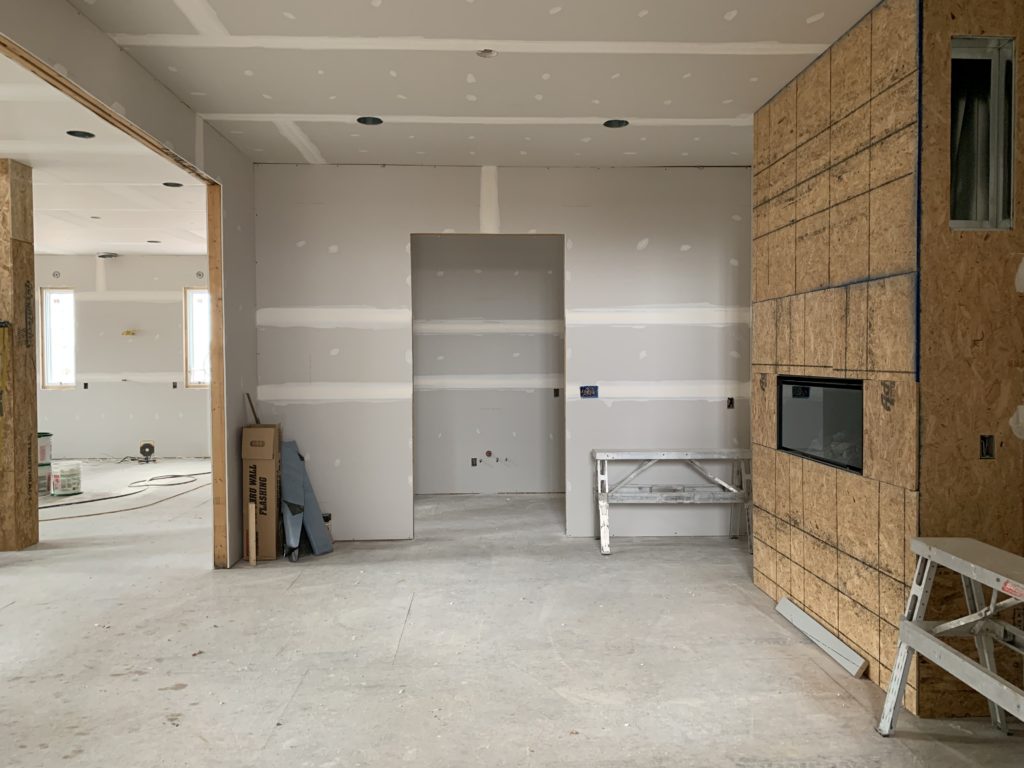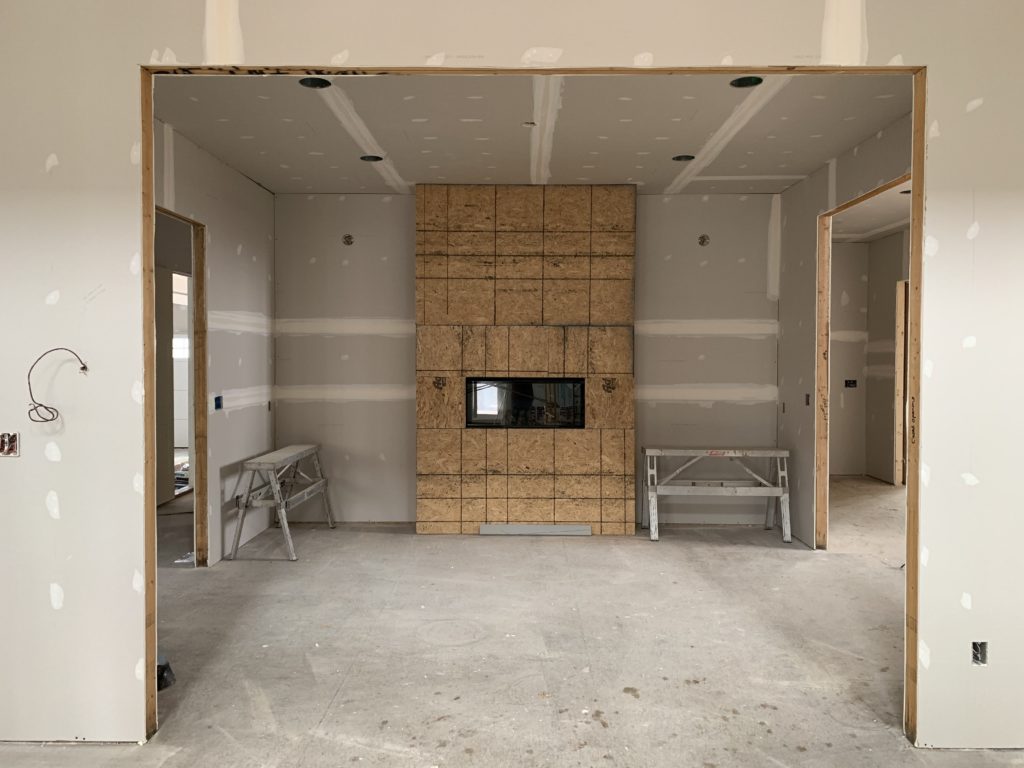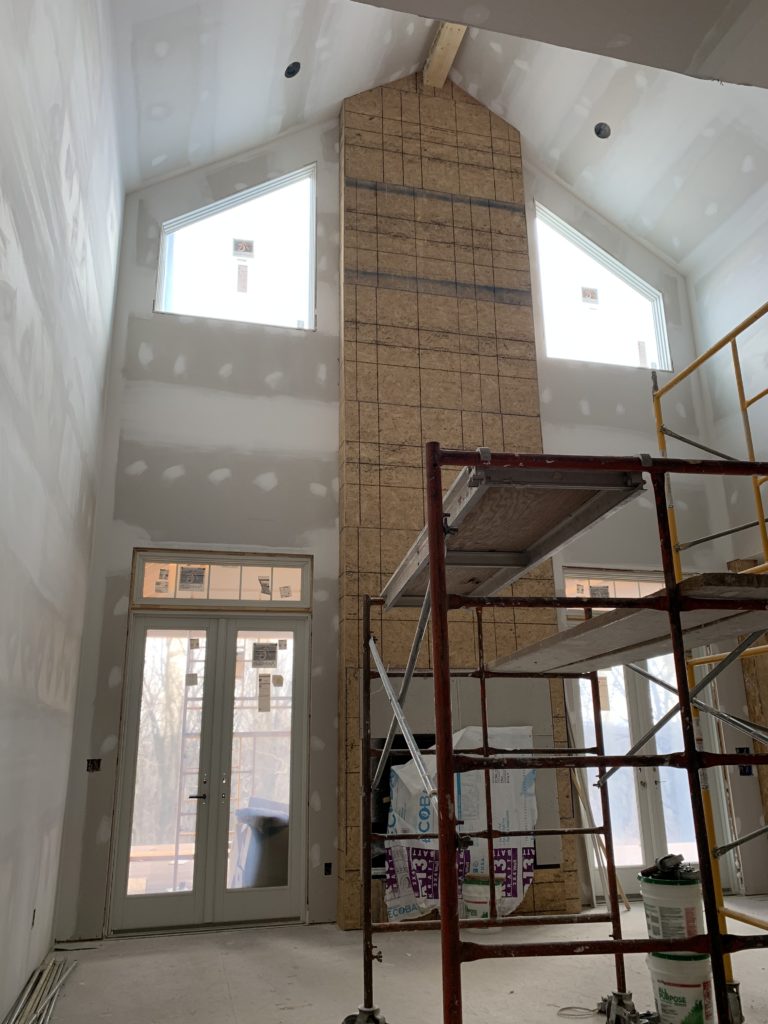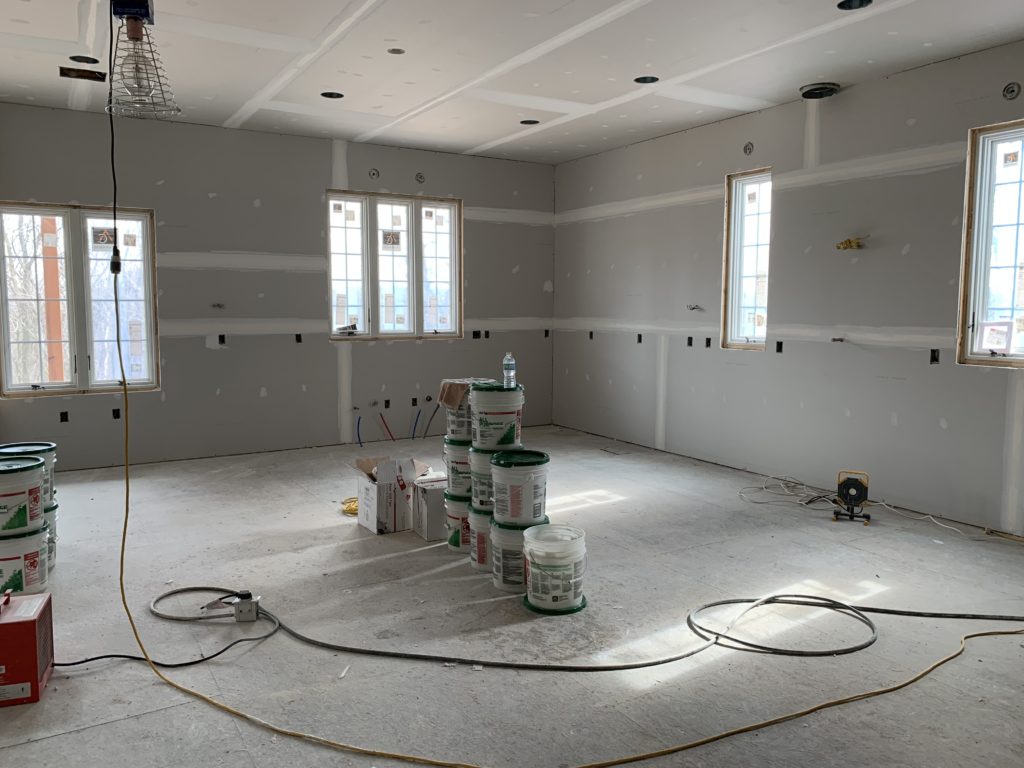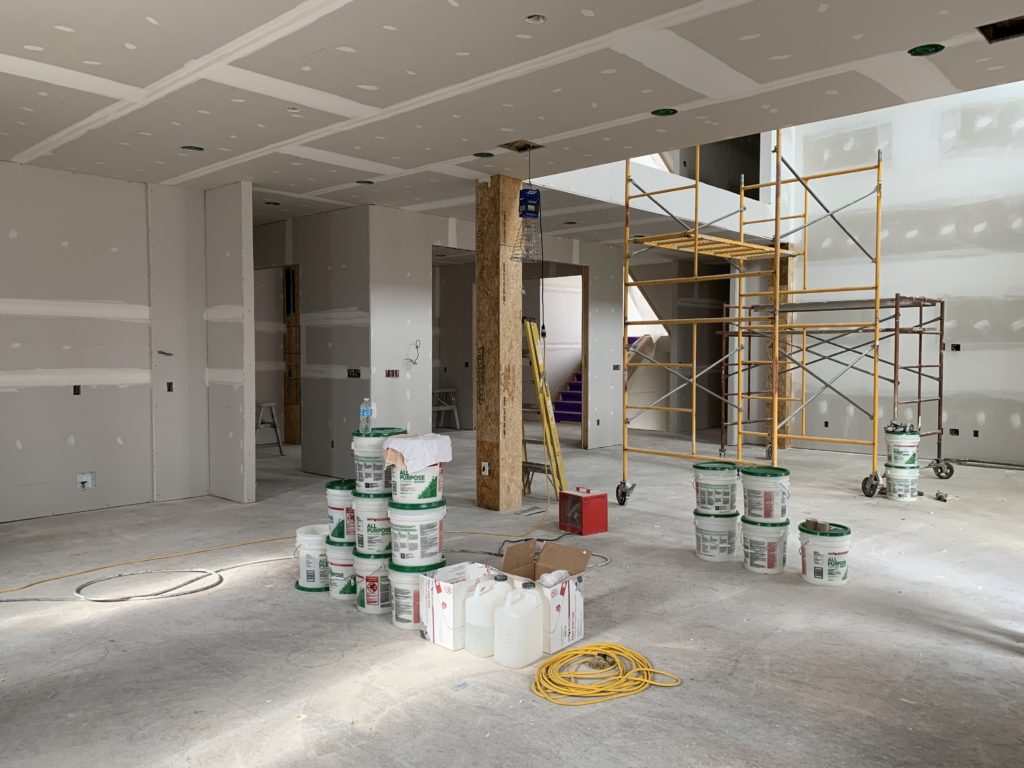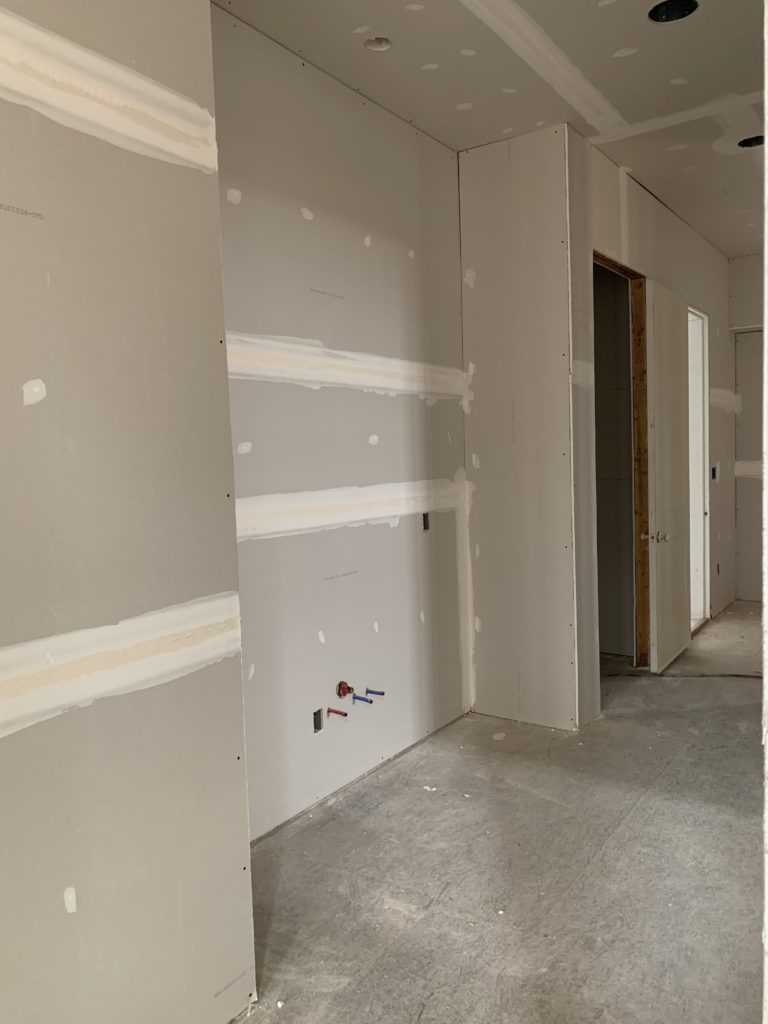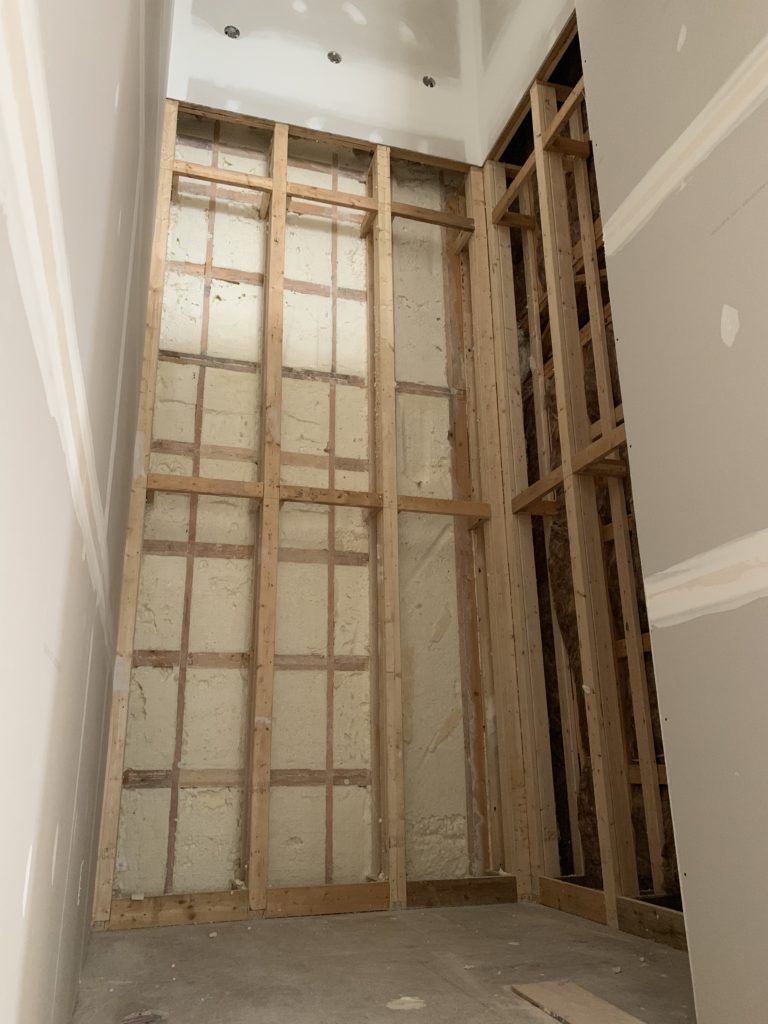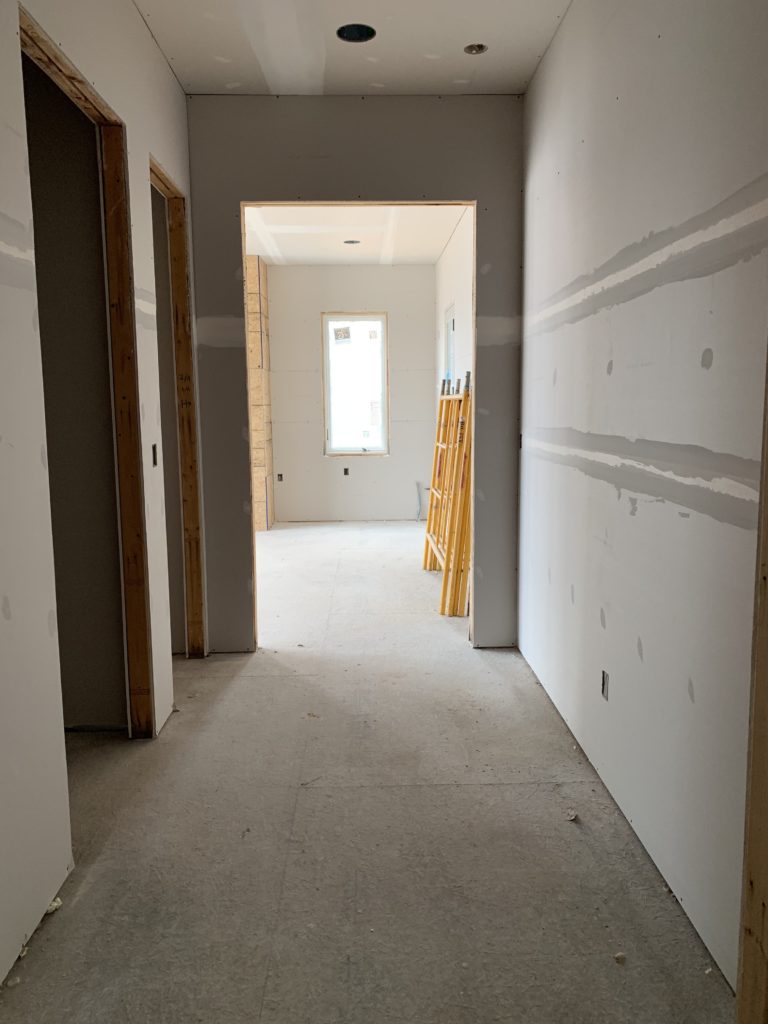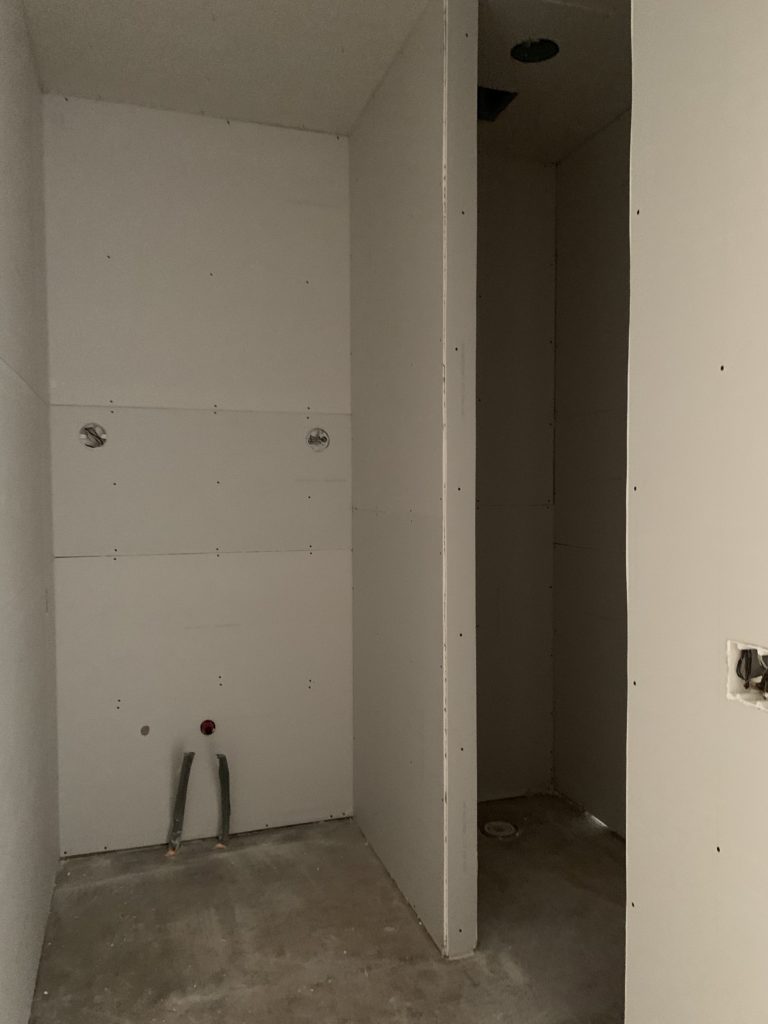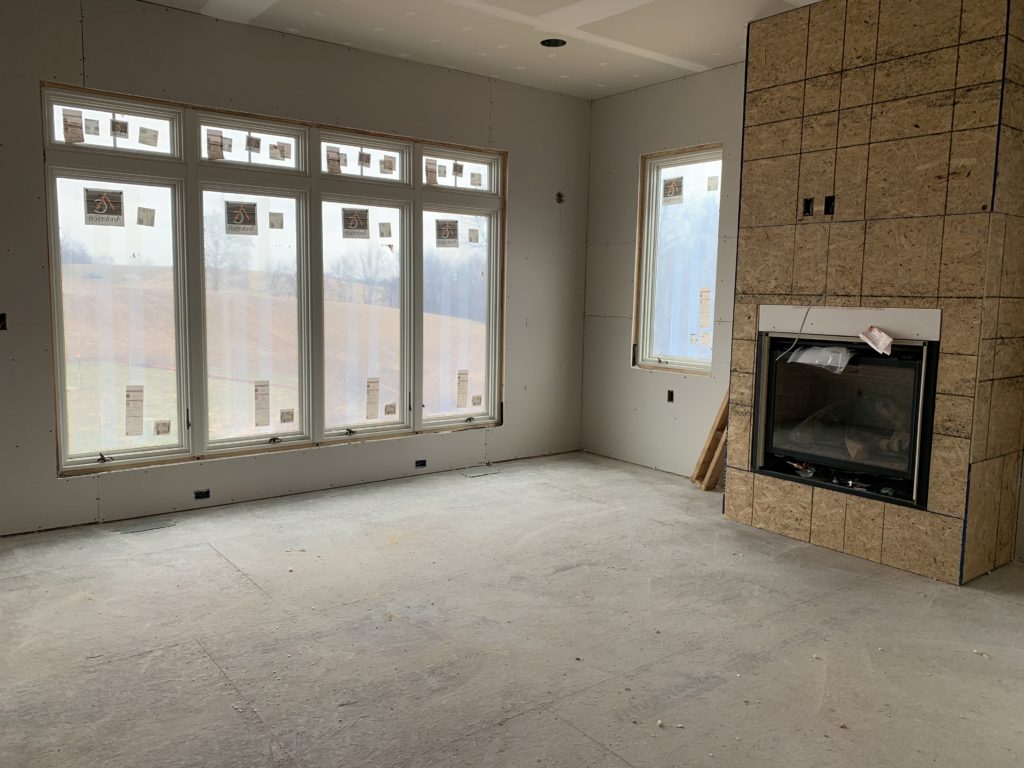 They've run out of drywall for now and had to go do another job, so it'll get finished in a few weeks.
Drywall really helps make the house feel more finished. The rooms feel so different once they're all closed in. It makes it easy to imagine how the finished house will look.
Beyond the drywall, we've also been really pinning down some design decisions regarding trim style and built-ins. So in other words, the fun stuff.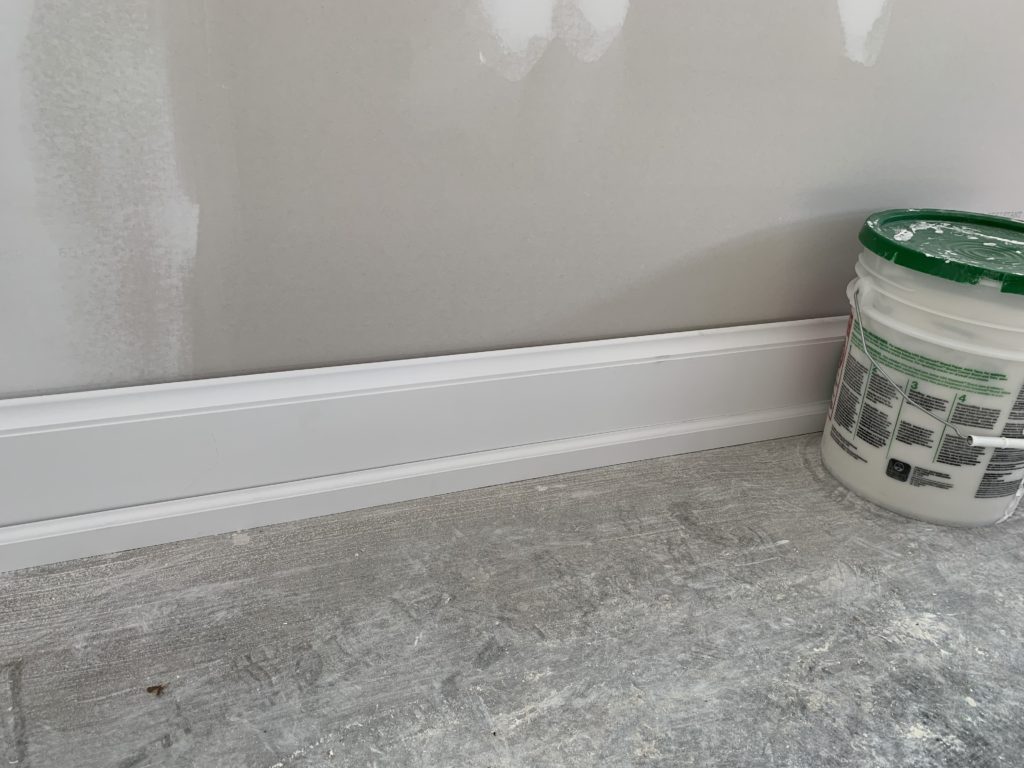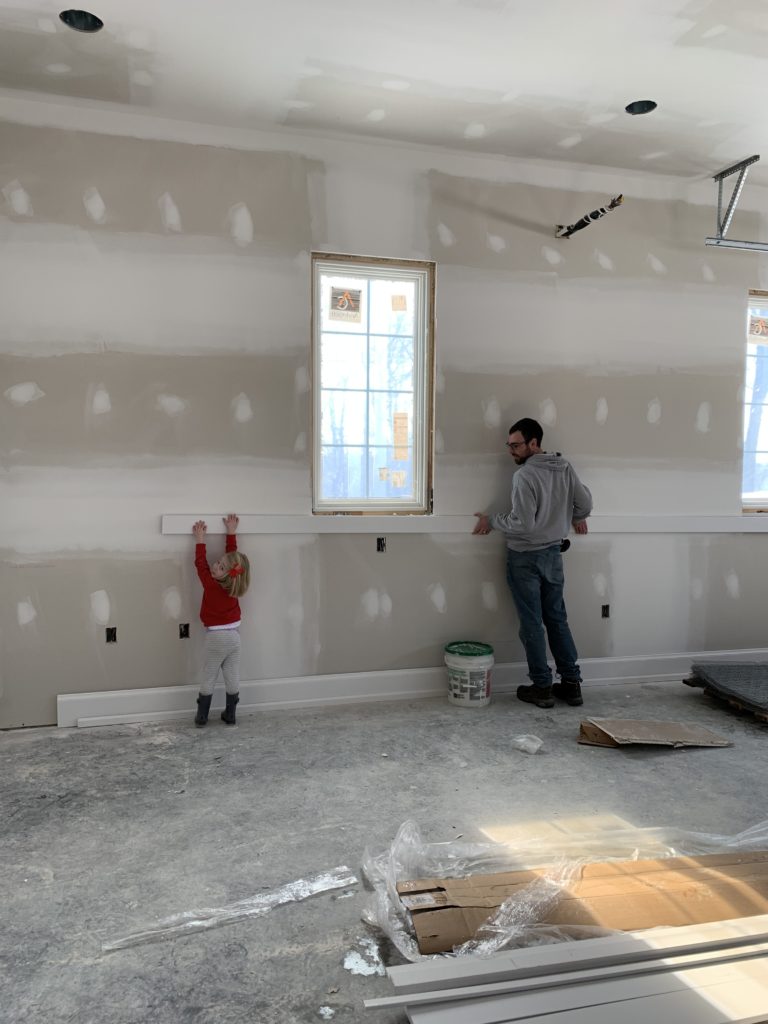 Lot's of pictures this week! I know it's a bit hard to get the grand picture from these little bits and pieces I show you, but I hope this gives you a peek into our current house-progress.
Thanks so much for reading! Check back again soon for more progress updates! You can also sign up for my newsletter by scrolling to the bottom of the page and entering your email address. You'll receive an email anytime I post new content!
Have a great week! If you're a fellow Pennsylvanian, enjoy this snow we're getting!!