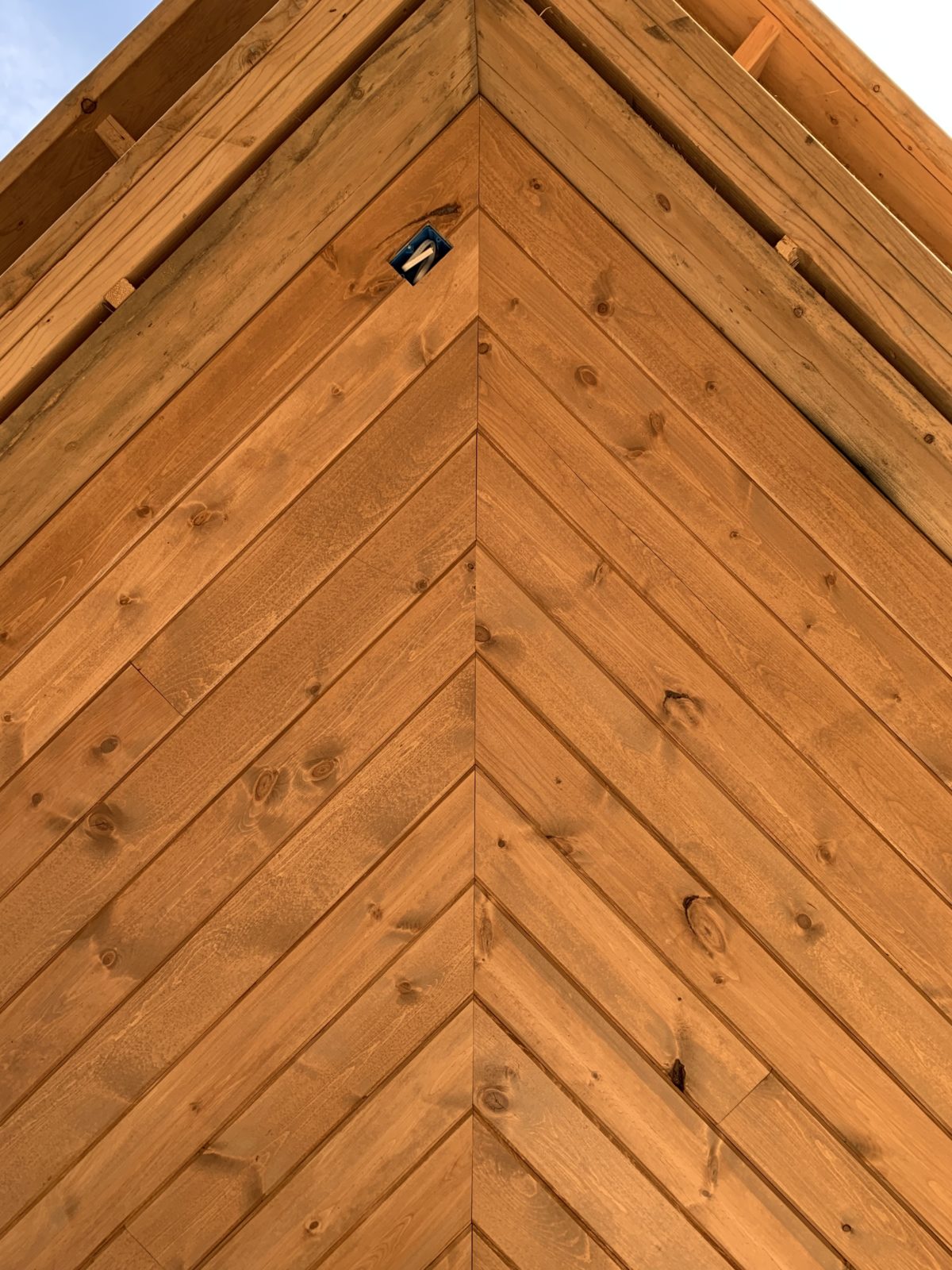 Our walls are well on their way to being finished! The drywall has now been completely completed throughout the whole house.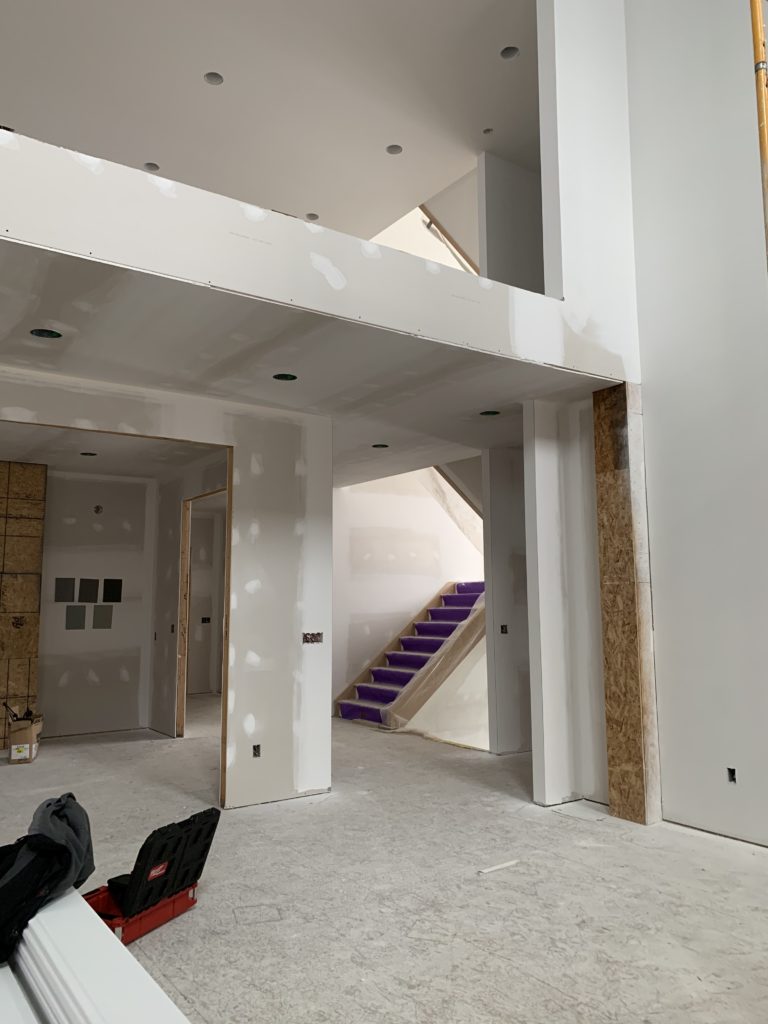 Our painter completely primed the walls and ceilings were painted in Sherwin Williams Snowbound. The painting really snuck up on us which made for a bit of a scramble to pick colors. The first thing we needed to know was the ceiling color, but I wanted to make sure that it would look good with the walls, too, so I had to have an idea about what colors I might use throughout the house. I'll have a more detailed post about this process soon, but we've been doing a lot of experimenting with paint colors.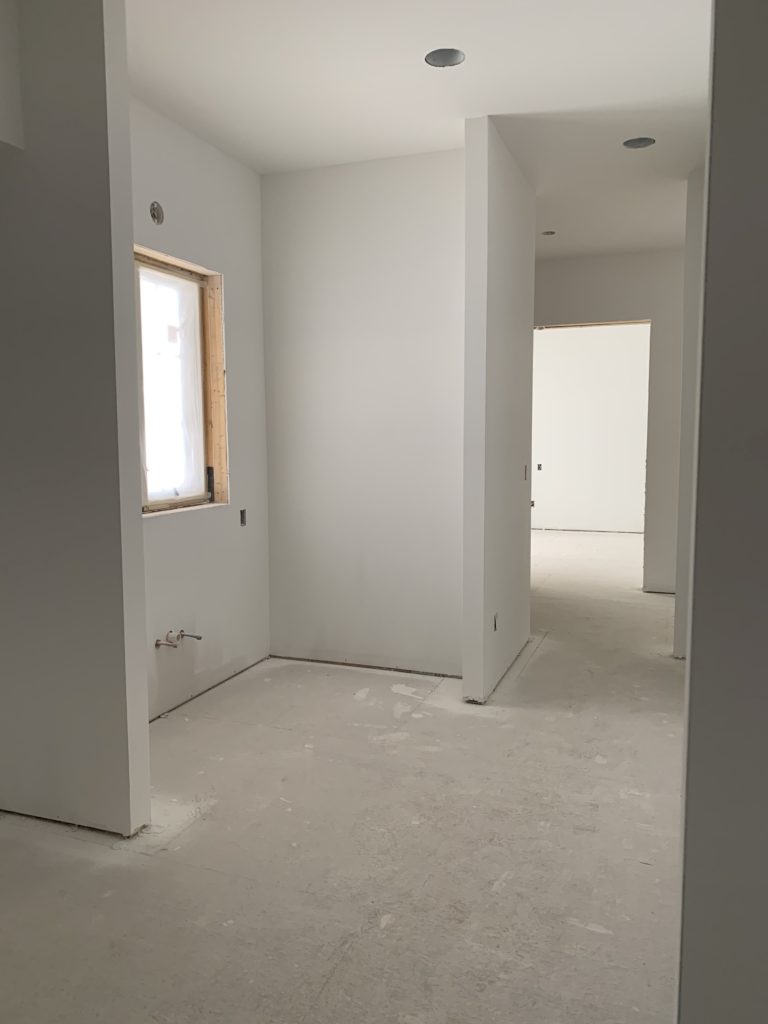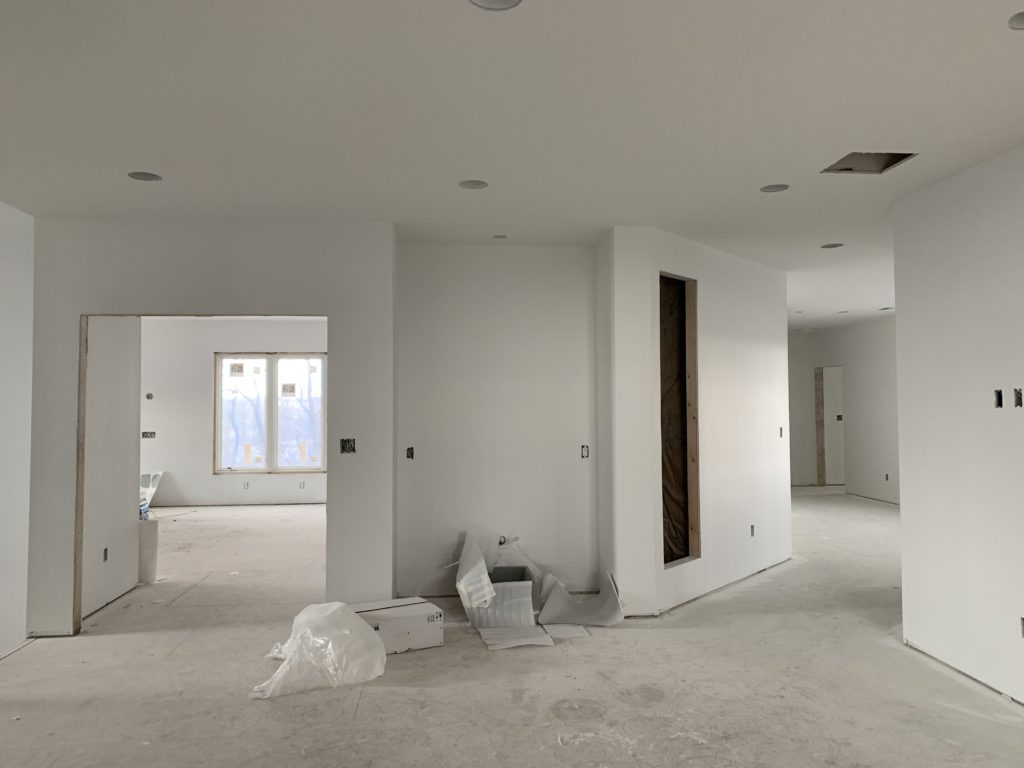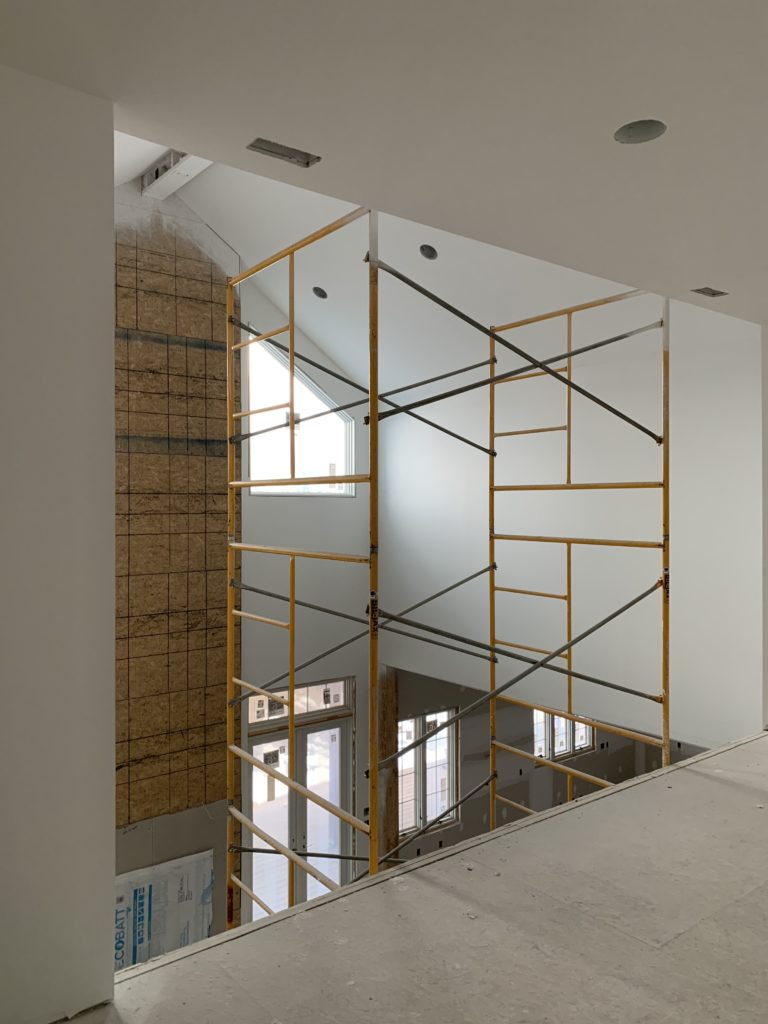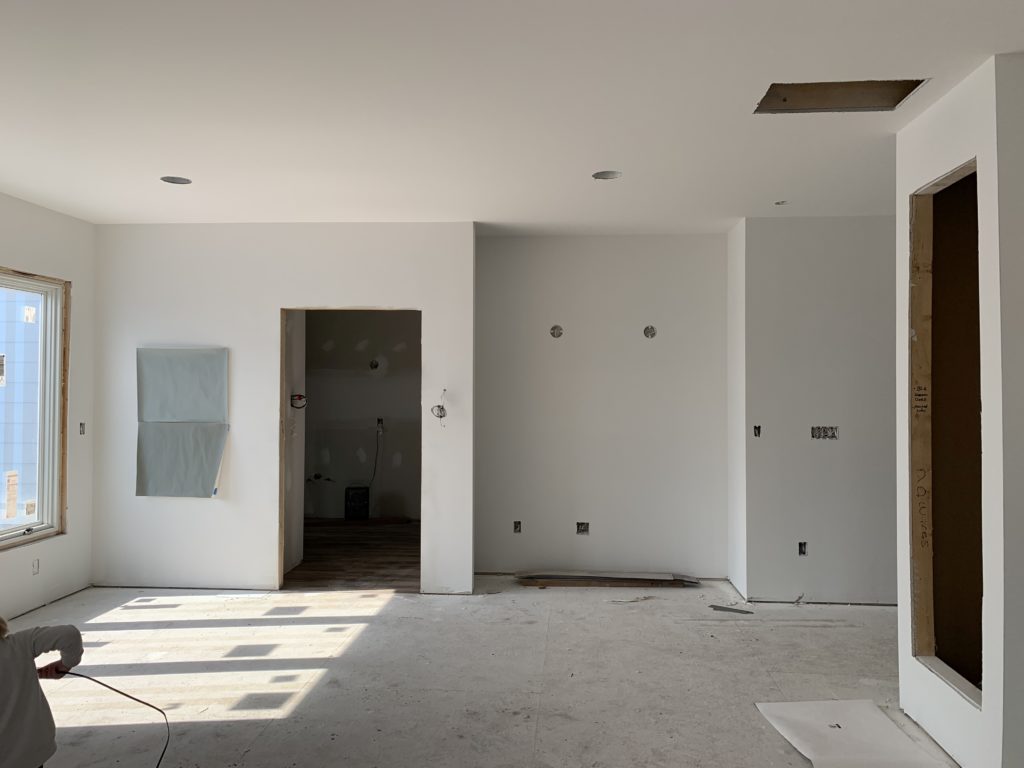 The rest of the floors won't go in until nearly the very end of the build, but because we have heat coils that had to be cemented into the floor, the master bathroom floors got installed already!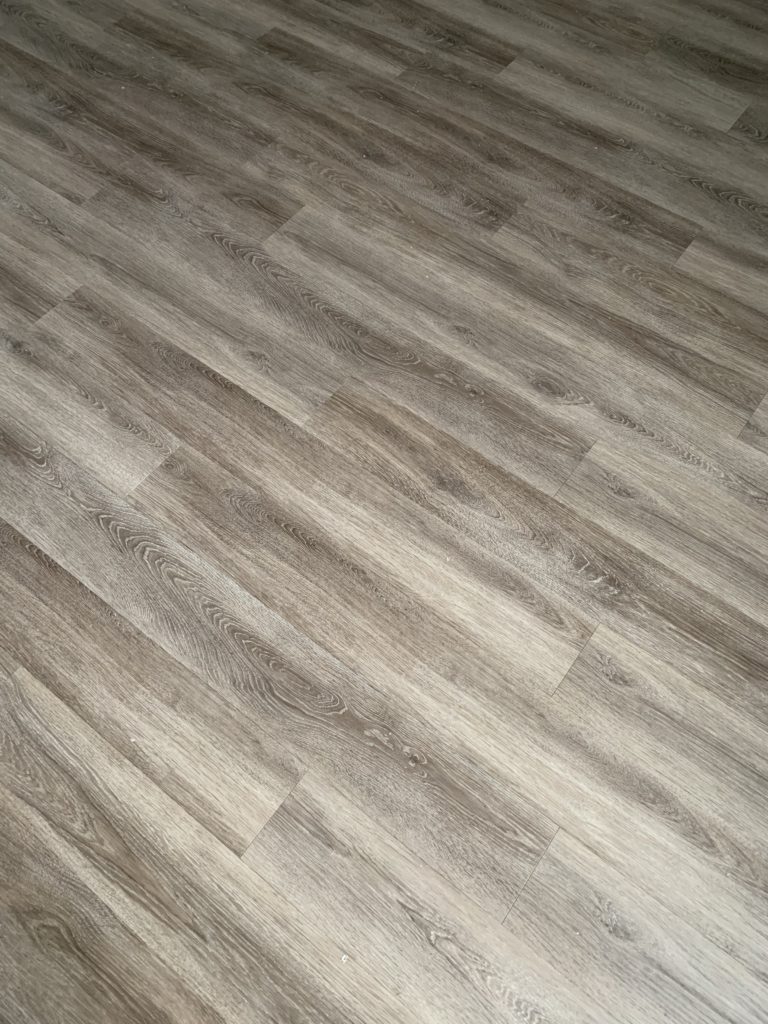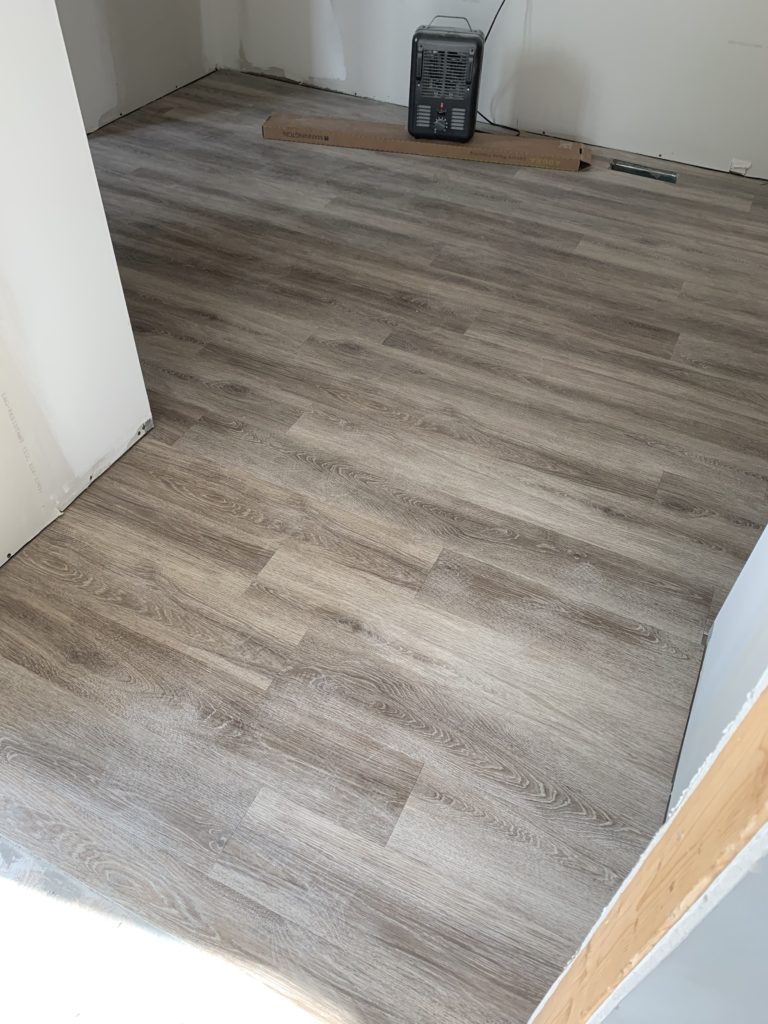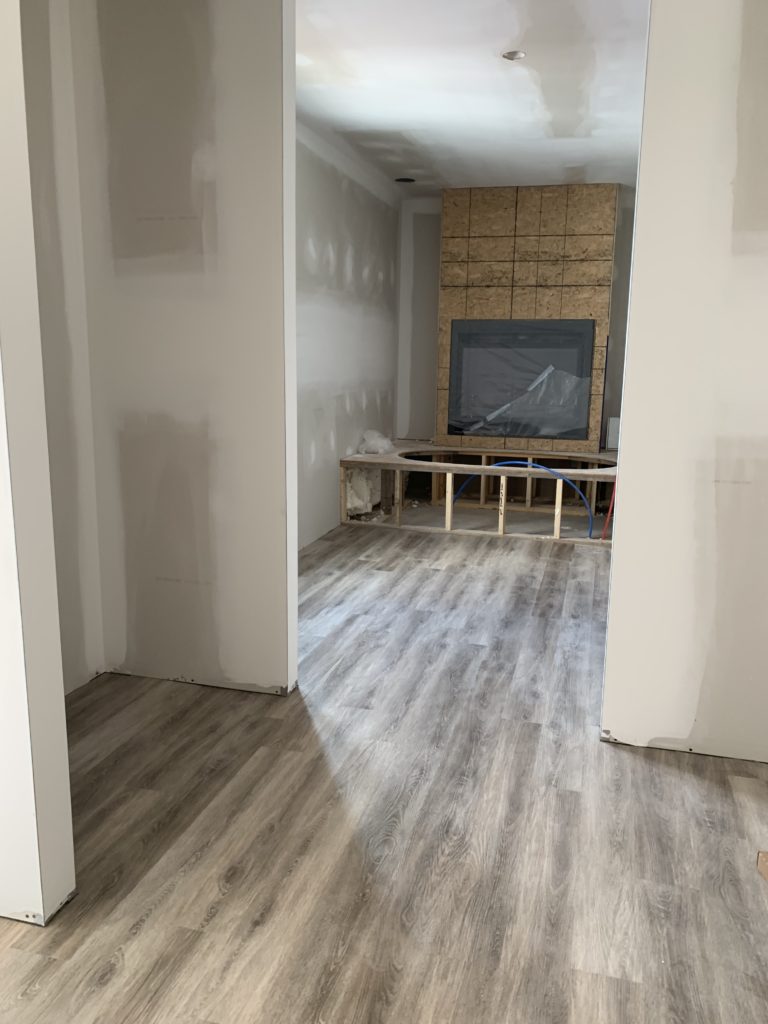 A bunch of trim was delivered, and we worked with our trim guy to get it all pieced together just how we wanted! He's gotten a good bit of the trim on the second story started.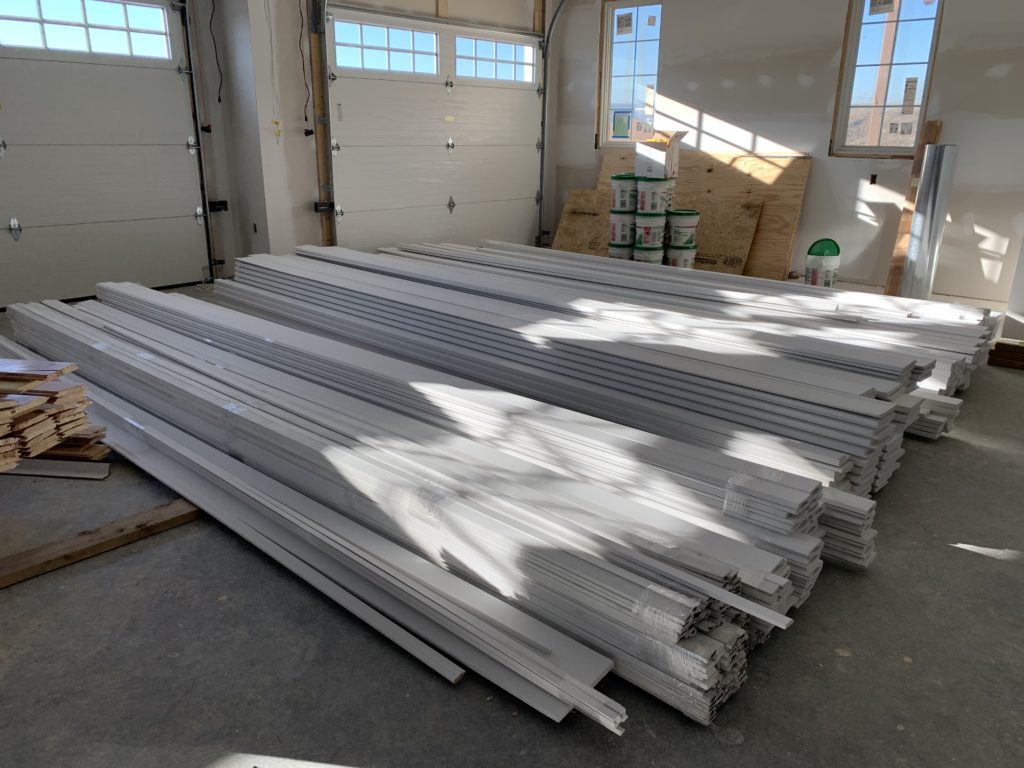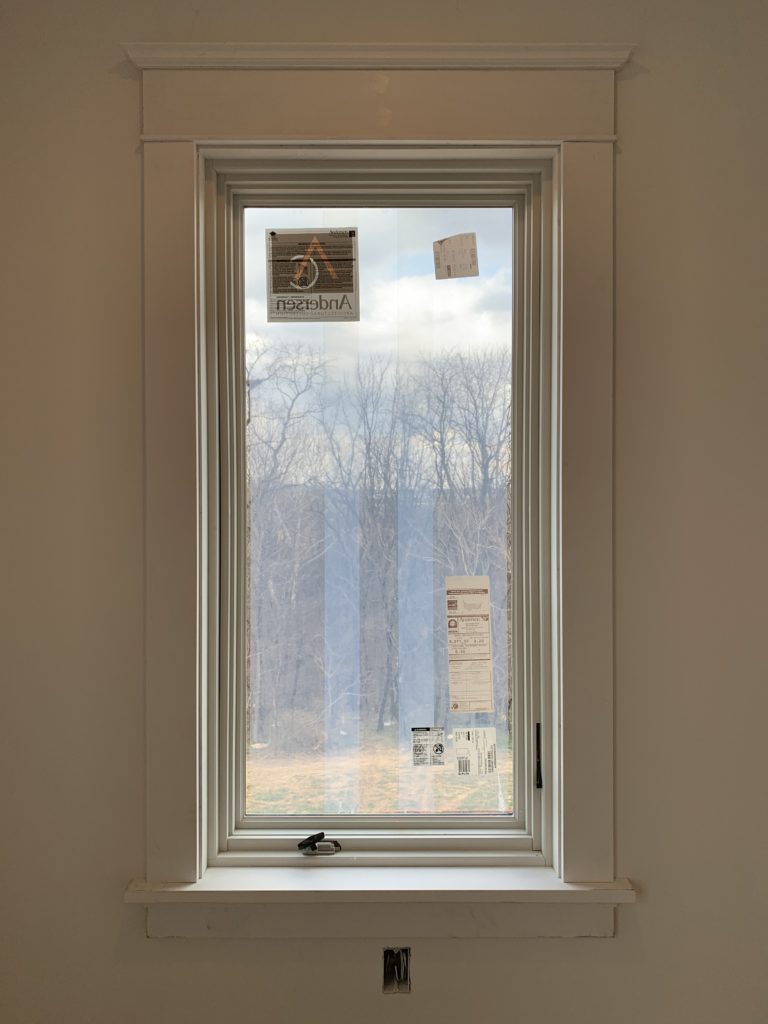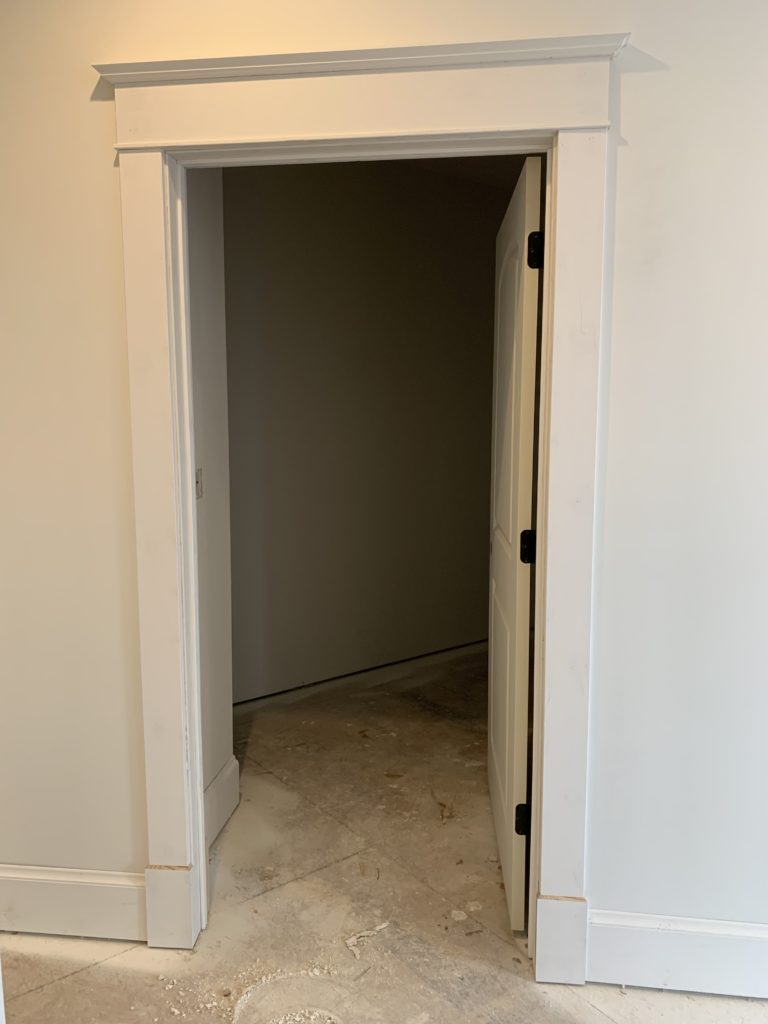 We've been spending a lot of time working out how we want all our built-ins to look. There is a surprising number of details involved in each one. These will be the next things getting built.
Outside, they installed the hardware on our garage doors.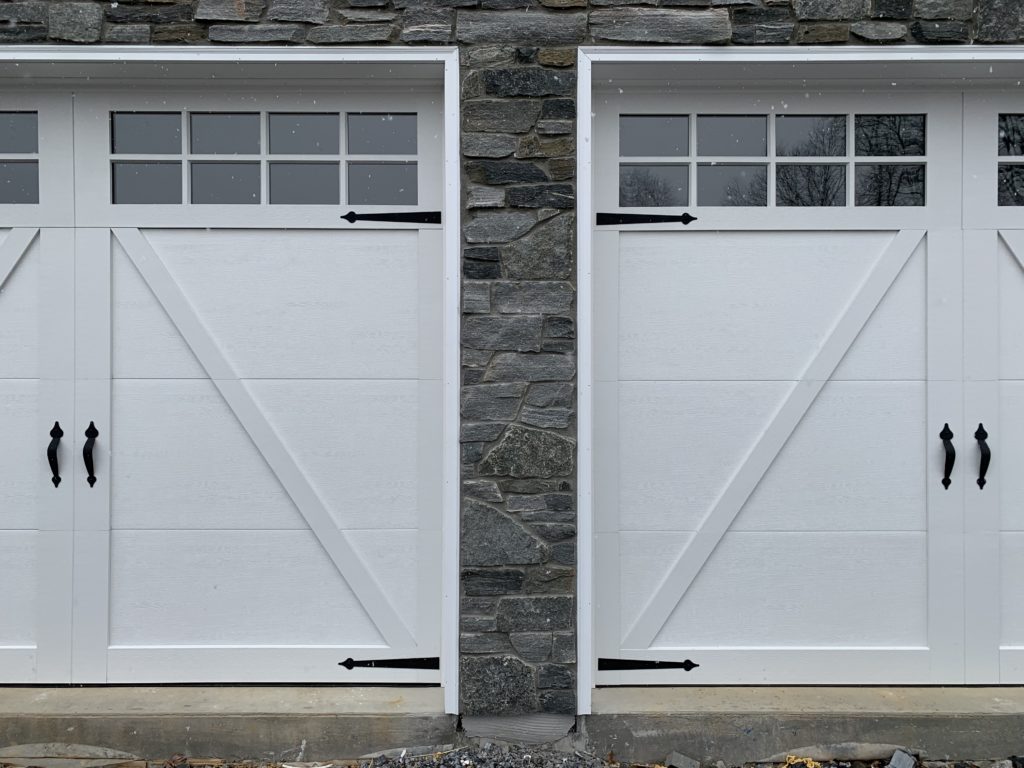 They also installed the ceiling boards on the front porch, which look amazing! They're working on the ceiling boards of the back covered deck, too.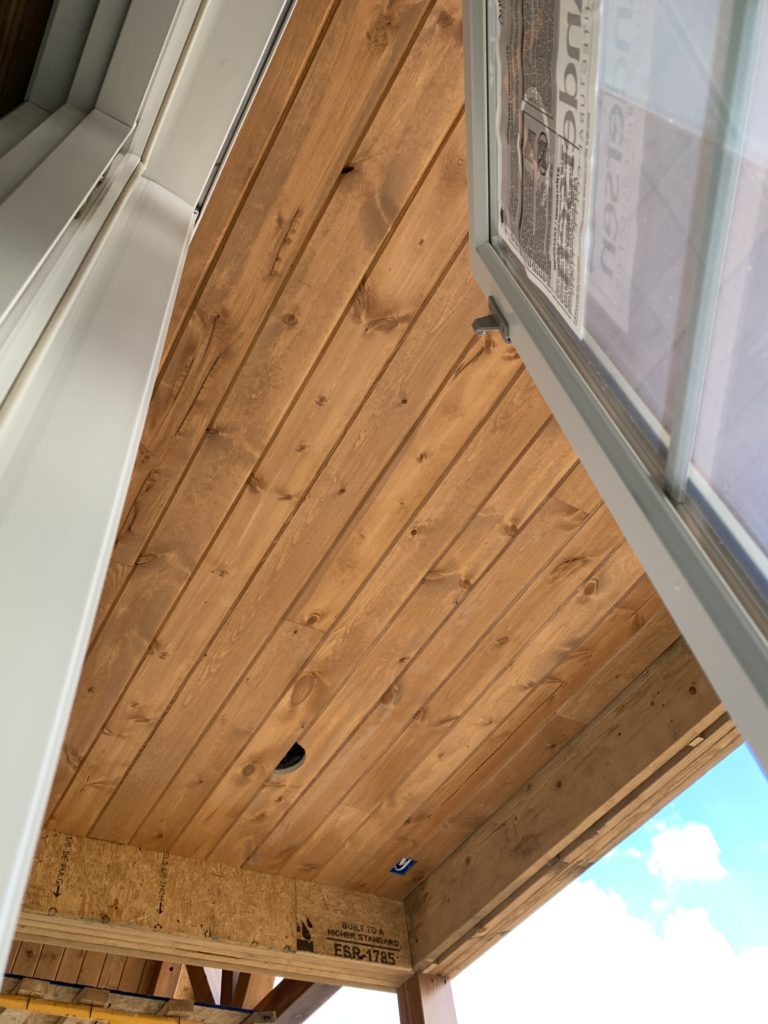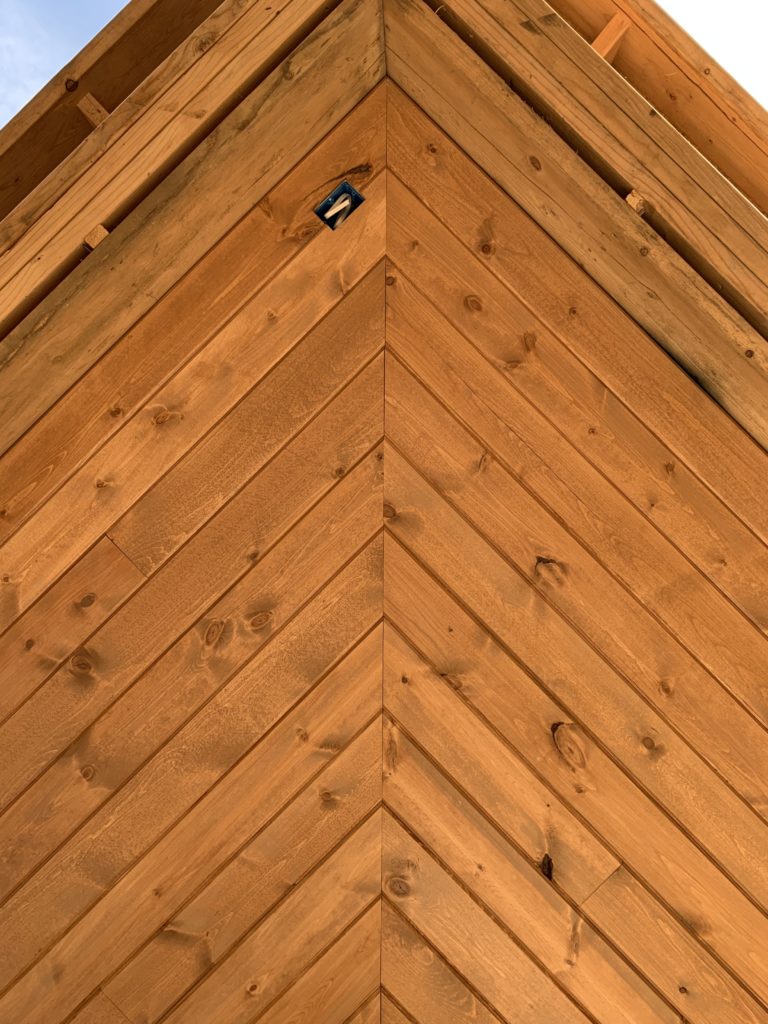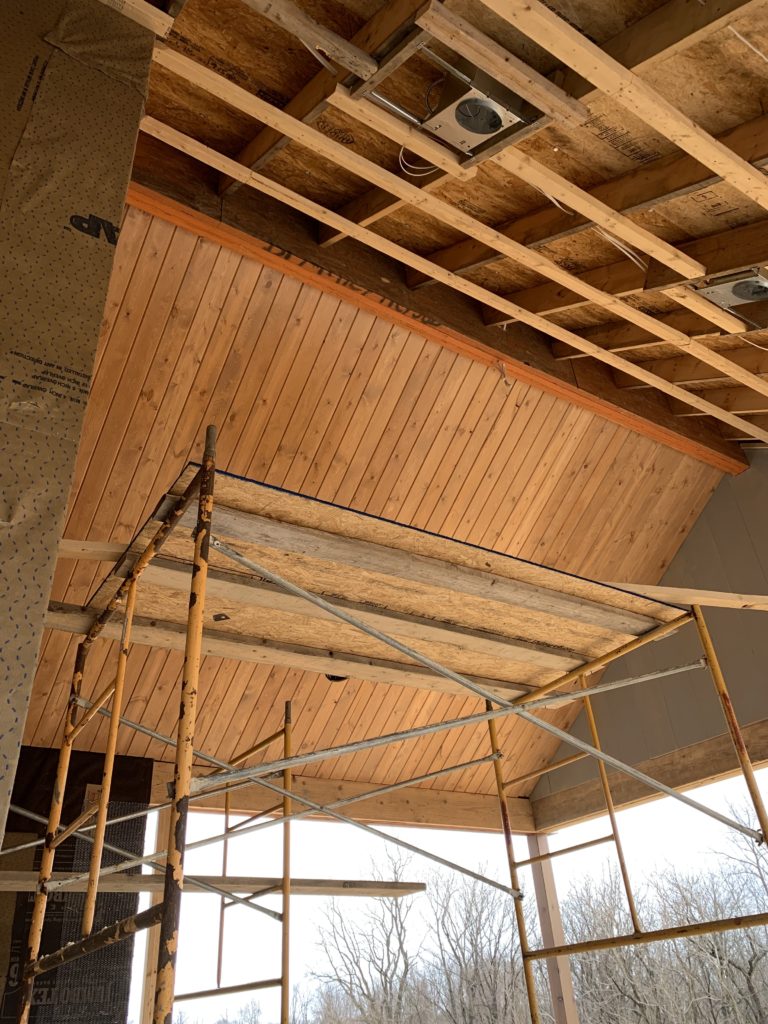 I'll have more pictures of the finished second story soon! In the meantime, thanks for reading! Check back for more progress in the next few weeks. You can also sign up for my newsletter by scrolling to the bottom of the page. You'll receive an update anytime there's a new post! Check out the Building Progress page, as well, to see all our house updates so far!