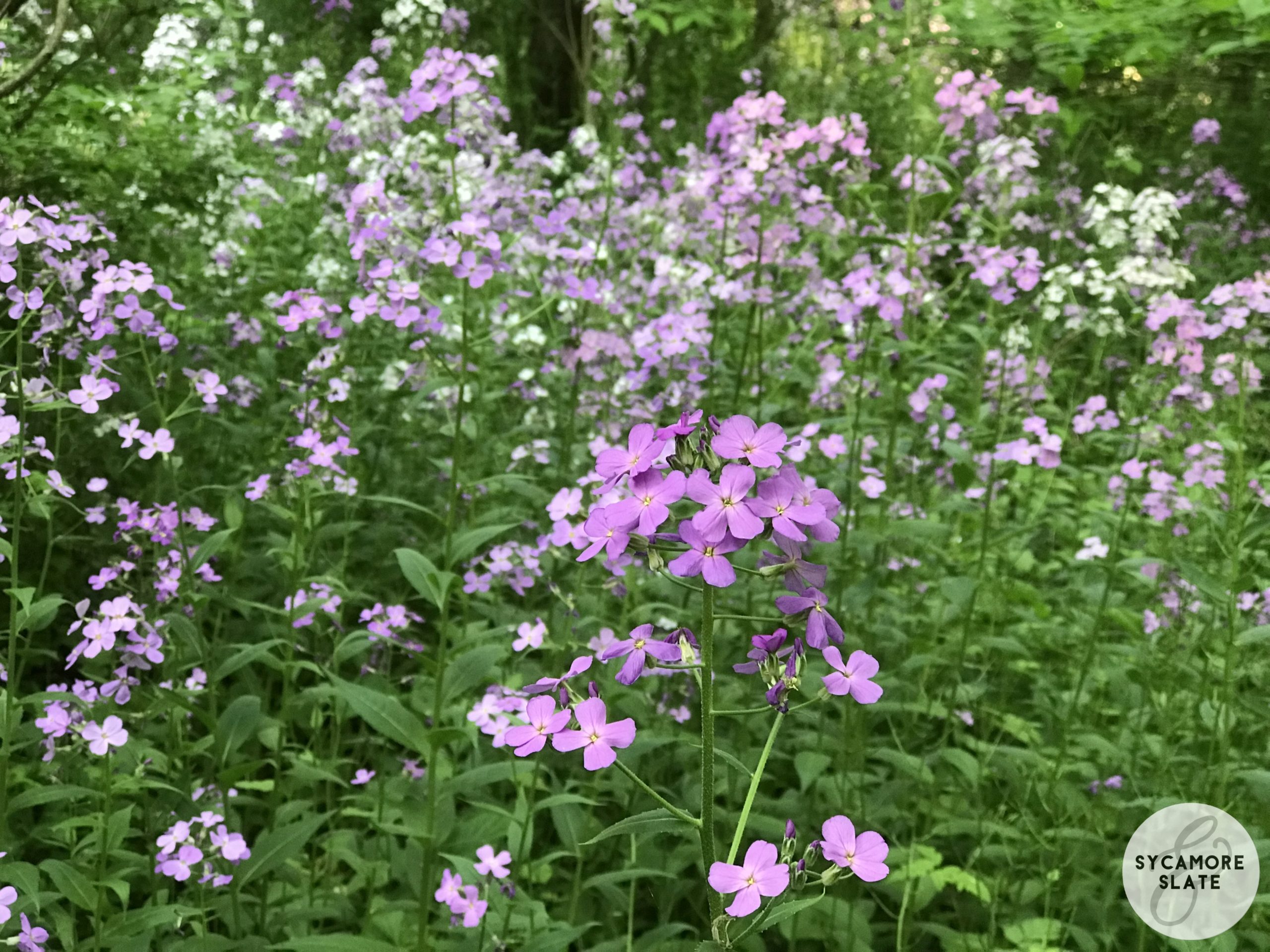 (This post may contain affiliate links, which do not change or affect your price in any way.  This simply allows me to collect a small commission when something is purchased through one of the links I provide on my page.  Thank you for supporting Sycamore and Slate! Read my full disclosure here.)
I'm starting a brand new segment here on Sycamore & Slate, called Weed of the Week, where I'll share with you some of the wildflowers and plants I find growing on our farm and what I've learned about them! To launch this adventure, I thought no flower would be more fitting than…
DAME'S ROCKET (Hesperis matronalis)
(Get it??)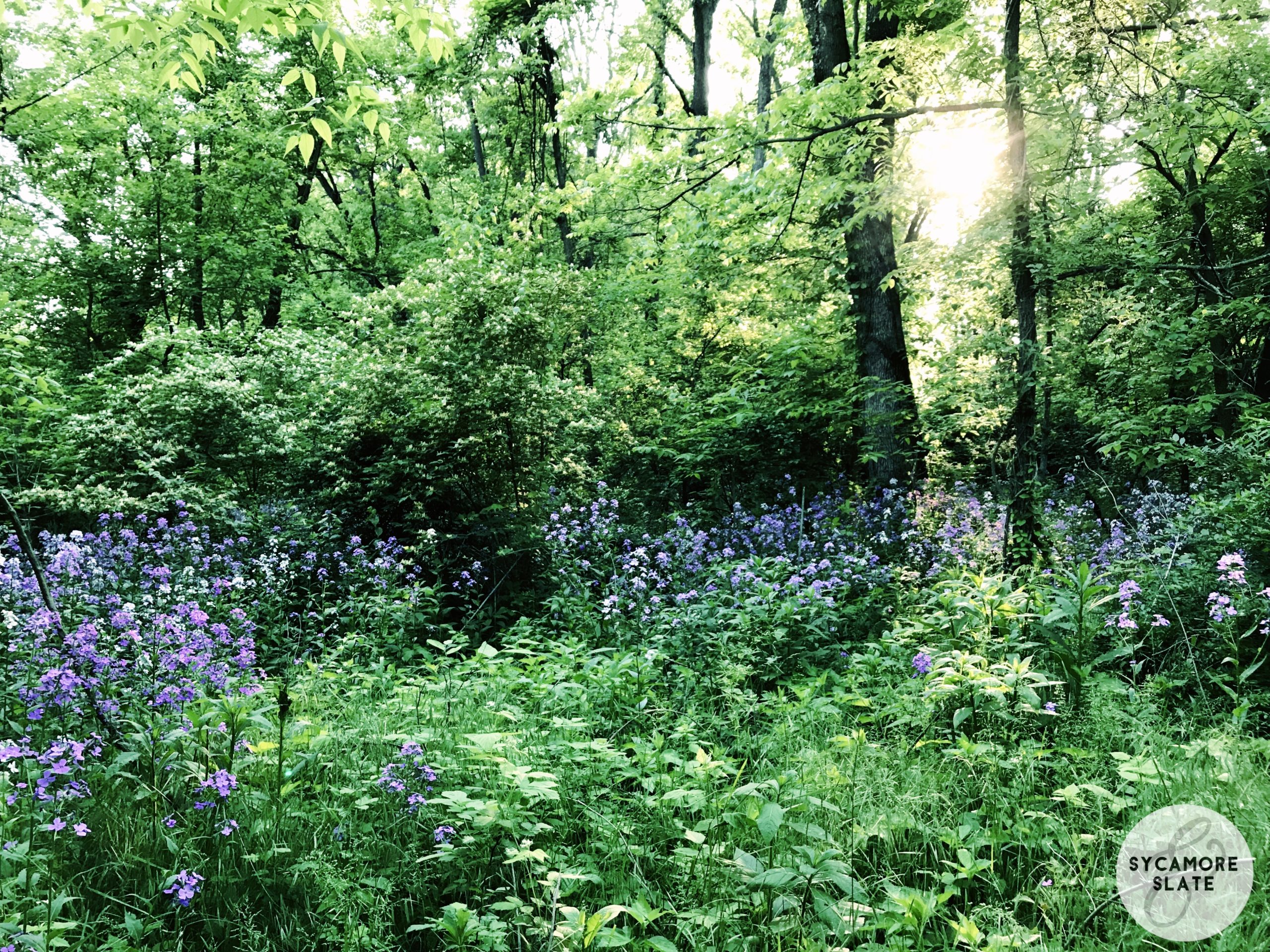 Dame's Rocket was one of the first flowers I noticed around the farm. You've probably seen them along roadsides and the edges of woods where they commonly crop up year after year. The showy flowers can range from creamy white to deep purple.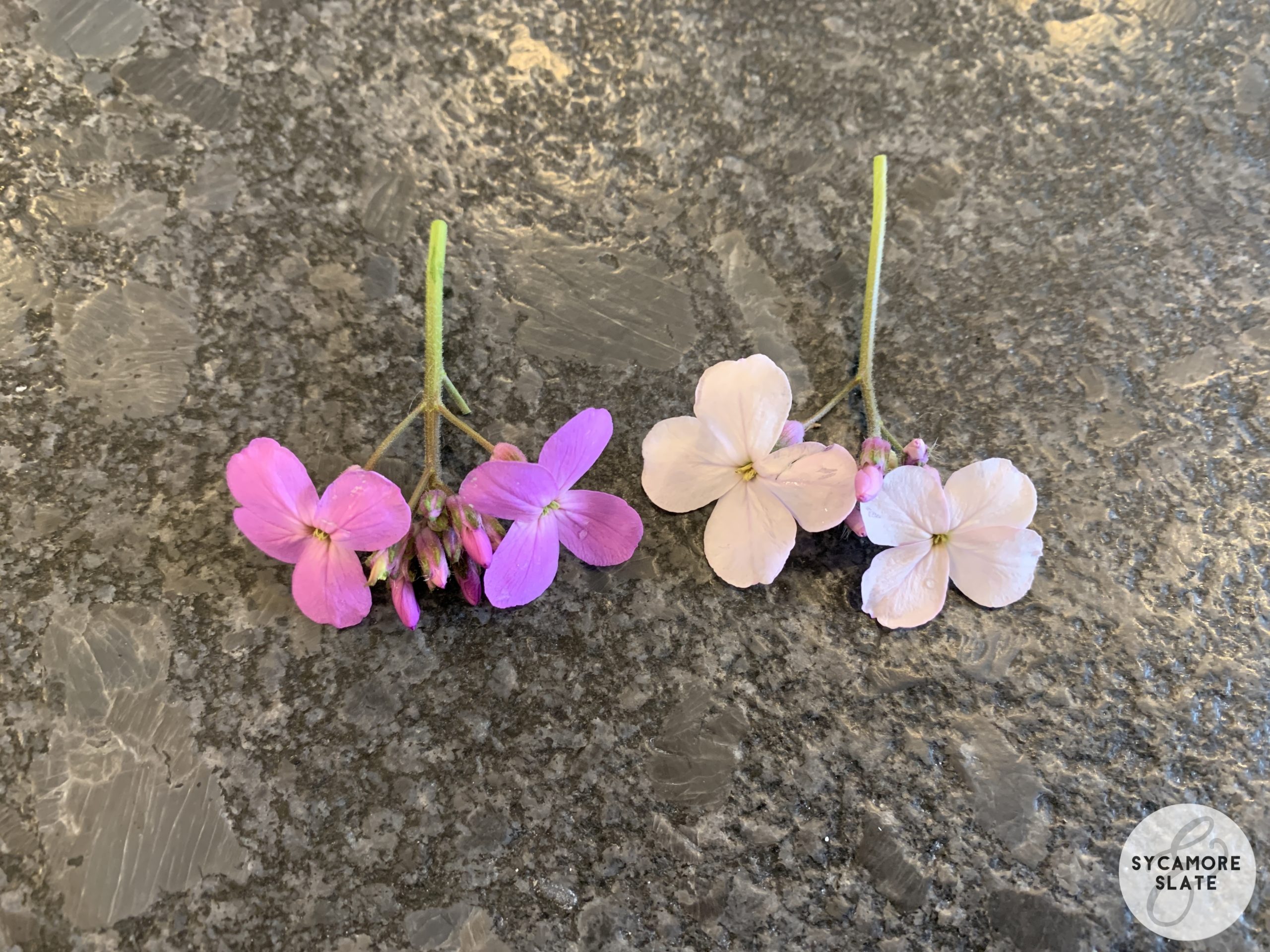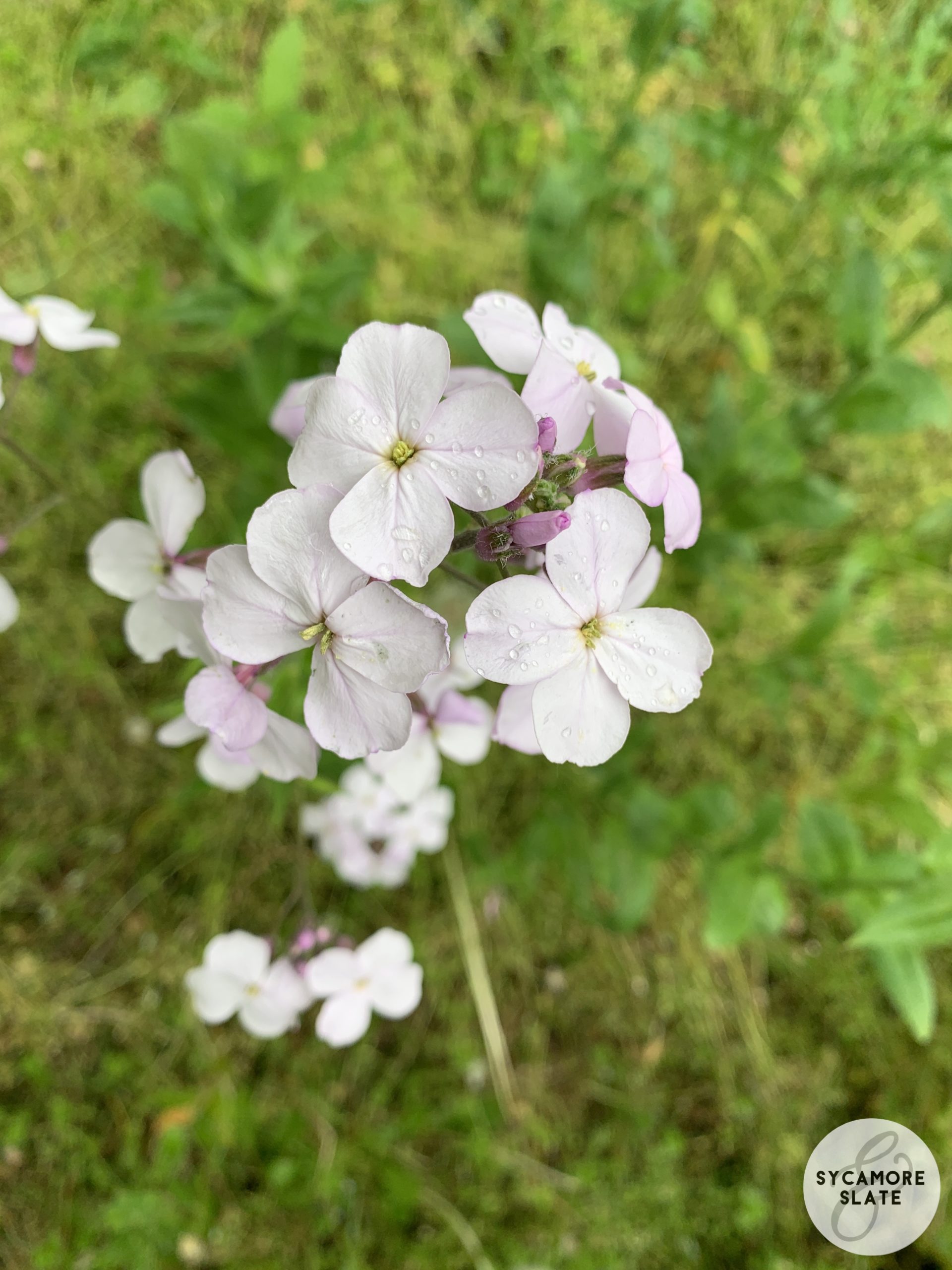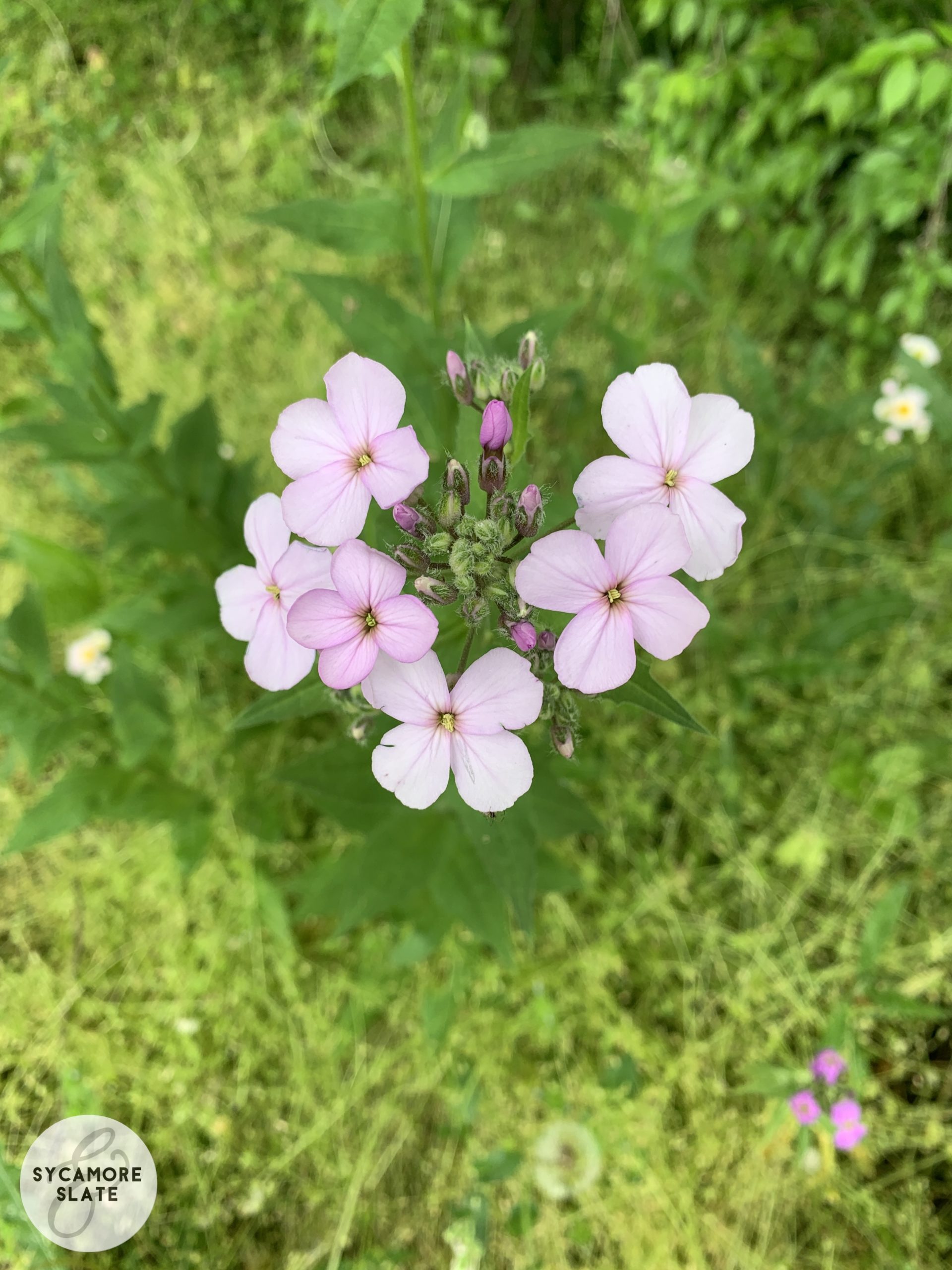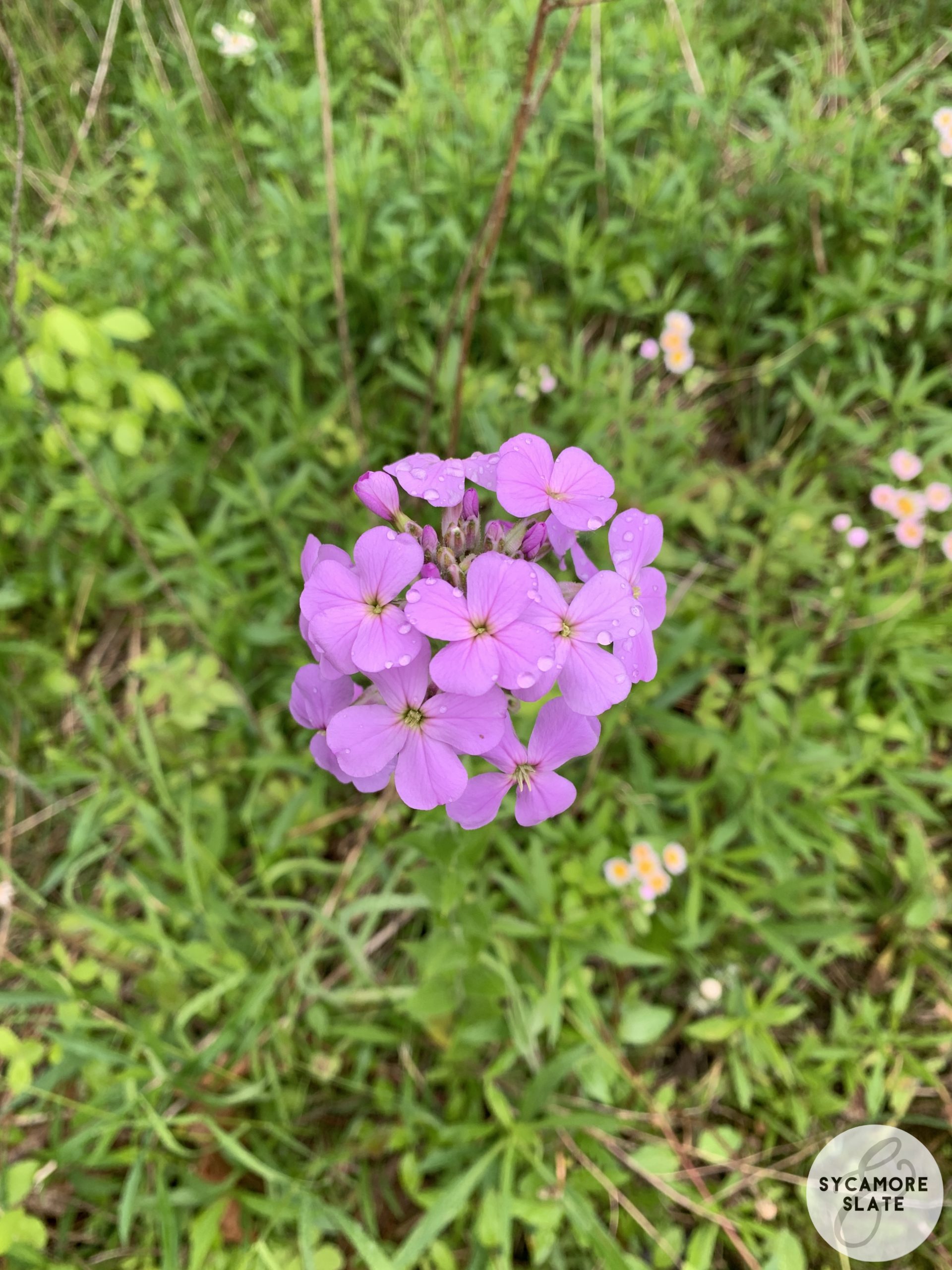 They stand around three feet tall and have a really lovely soft sort of violet-ish fragrance. The scent is subtle during the day and strongest in the evening. I always start to see them blossom around May here on the farm in PA, but you'll find them anywhere between March and July throughout the United States and Canada.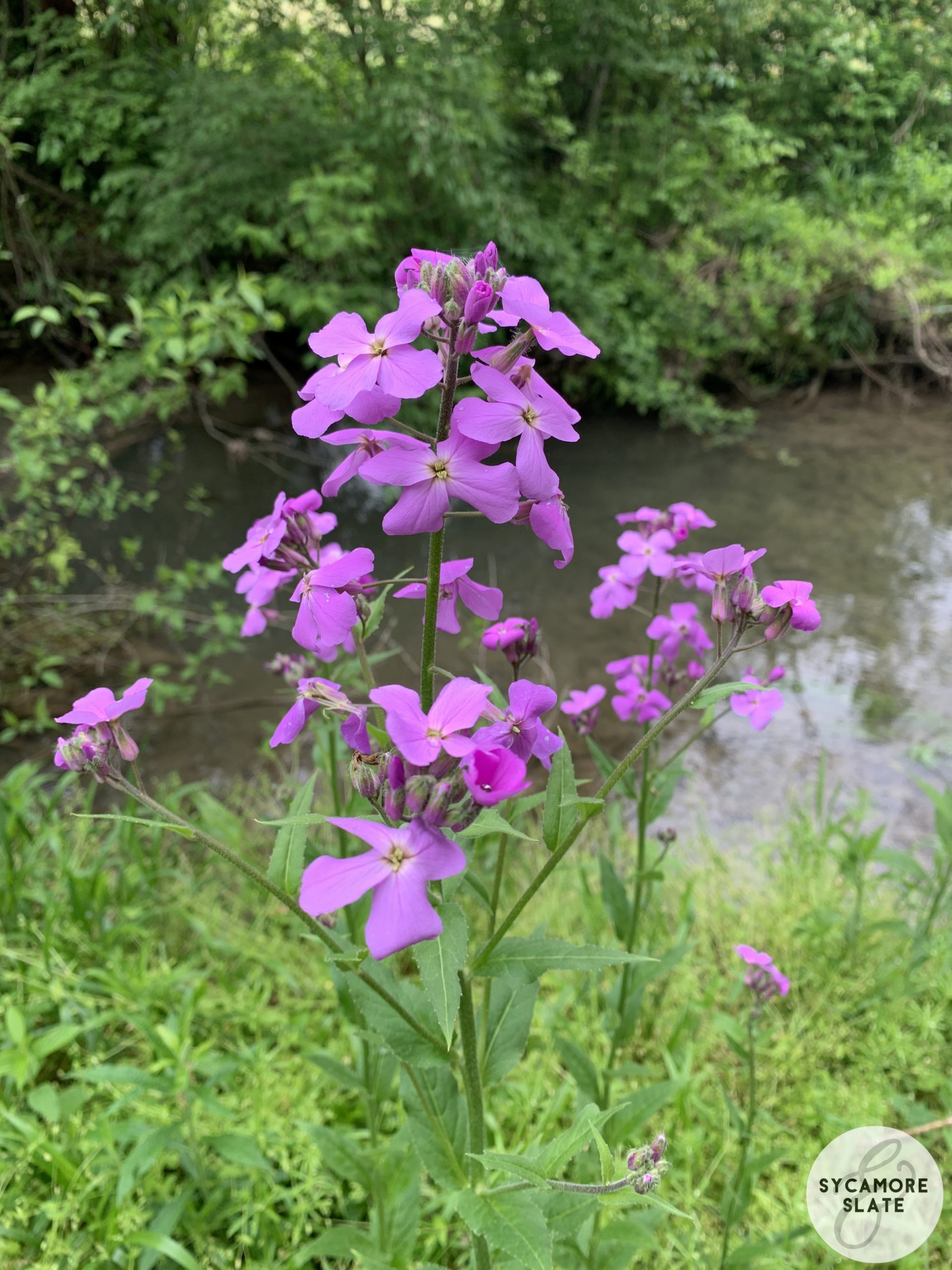 Dame's Rocket is often confused for the native plant Phlox, which looks very similar. The easiest way to tell them apart is by counting the number of petals on each flower. Phlox has five petals where Dame's Rocket has four. You can easily remember this by the number of letters in each word "PHLOX" and "DAME". While phlox is native to the US, Dame's Rocket is a naturalized plant, originally brought from Eurasia, and now mostly considered an invasive species due to it's uncontrolled spreading and crowding out of other native plants.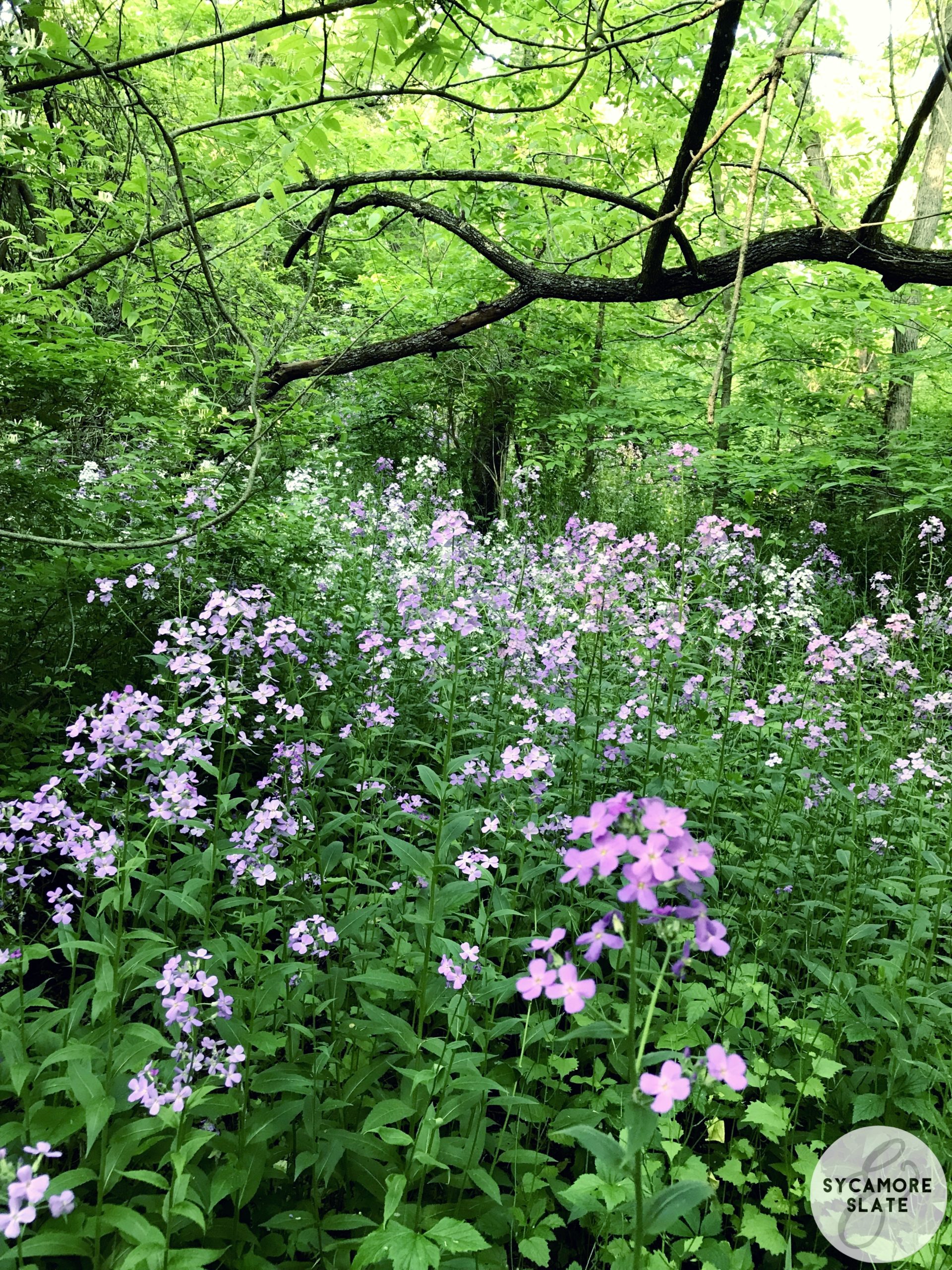 Despite the fact that it is invasive, I really love the flowers. They completely fill our woods in the summer and the tall fragrant stalks create this otherworldly, fairytale vibe.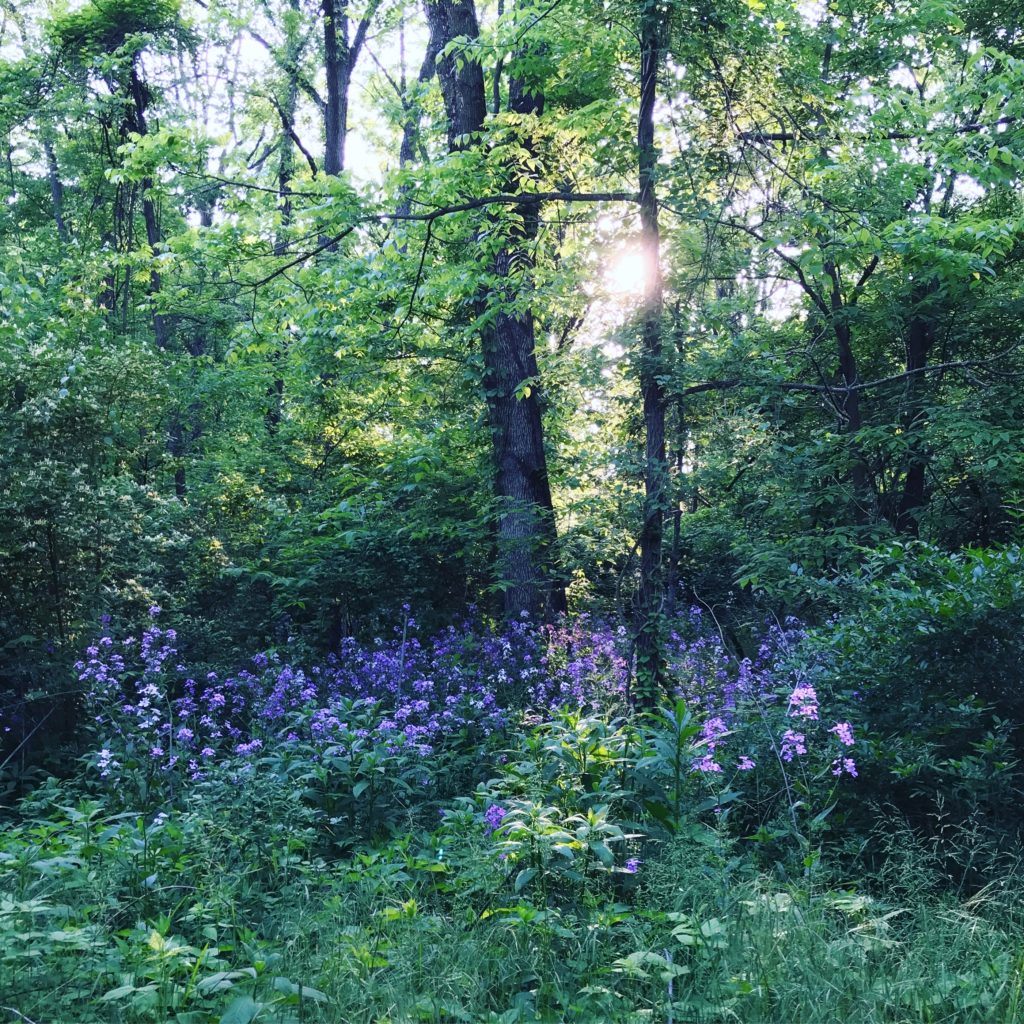 If you want to read more about Dame's Rocket, check out some of my sources below:
Britannica
Wikipedia
PA Department of Conservation & Natural Resources
Wildflowers of the US