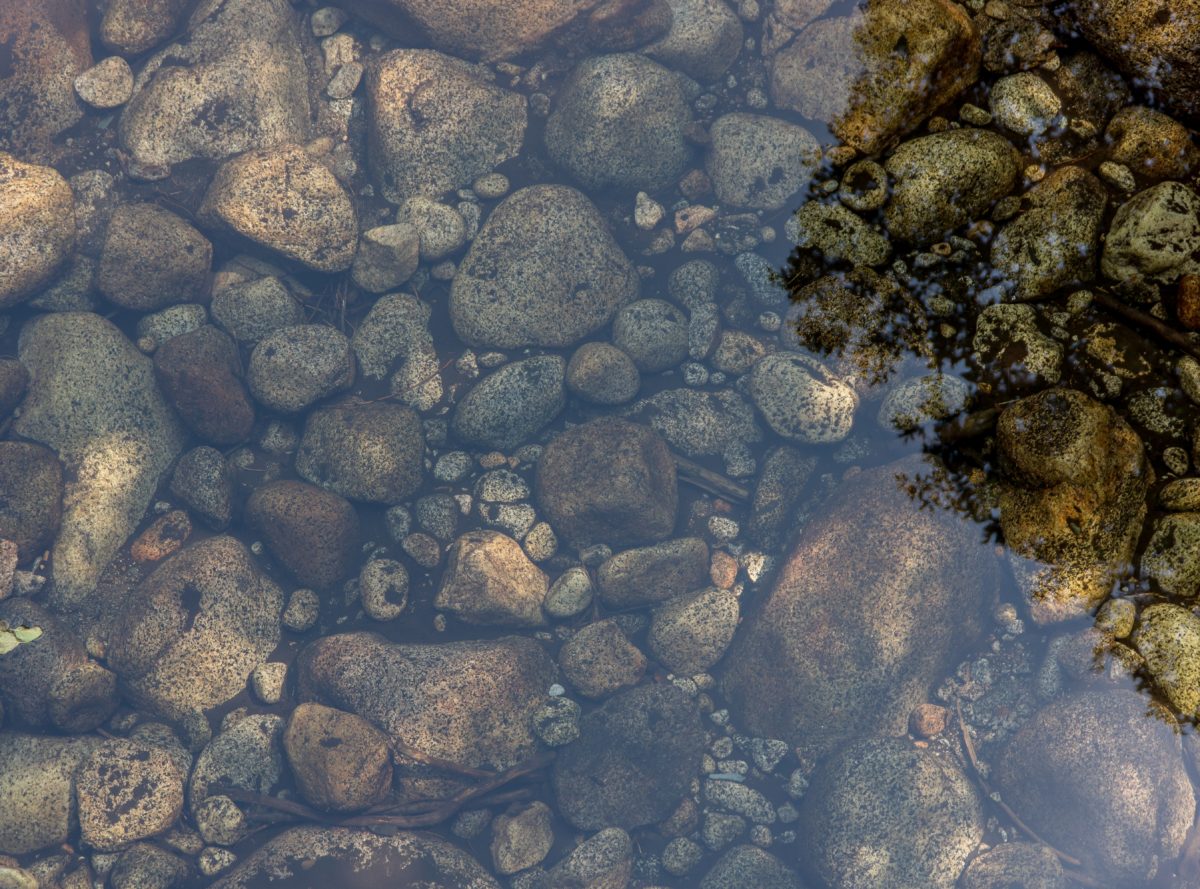 Our little family spends nearly every weekend on the farm, barring bad weather or previous commitments.  We love it. Saturday was a gorgeous day.  Chad was working on his tractor and letting Evie ride along with him, and I was off doing a hodgepodge of things, but mostly just enjoying the fact that I was on my own for a little.  If you're a mama, you know how precious those short moments are.
I started off on a four-wheeler ride.  I just wanted to go around the edges of the fields, as sort of a maintenance trip.  Make sure no new trees came down with all the rain we've been having and clean up my paths a little by running over the brush that's been going on a growing spree.  As I puttered around, I came up alongside the creek that winds around the farm.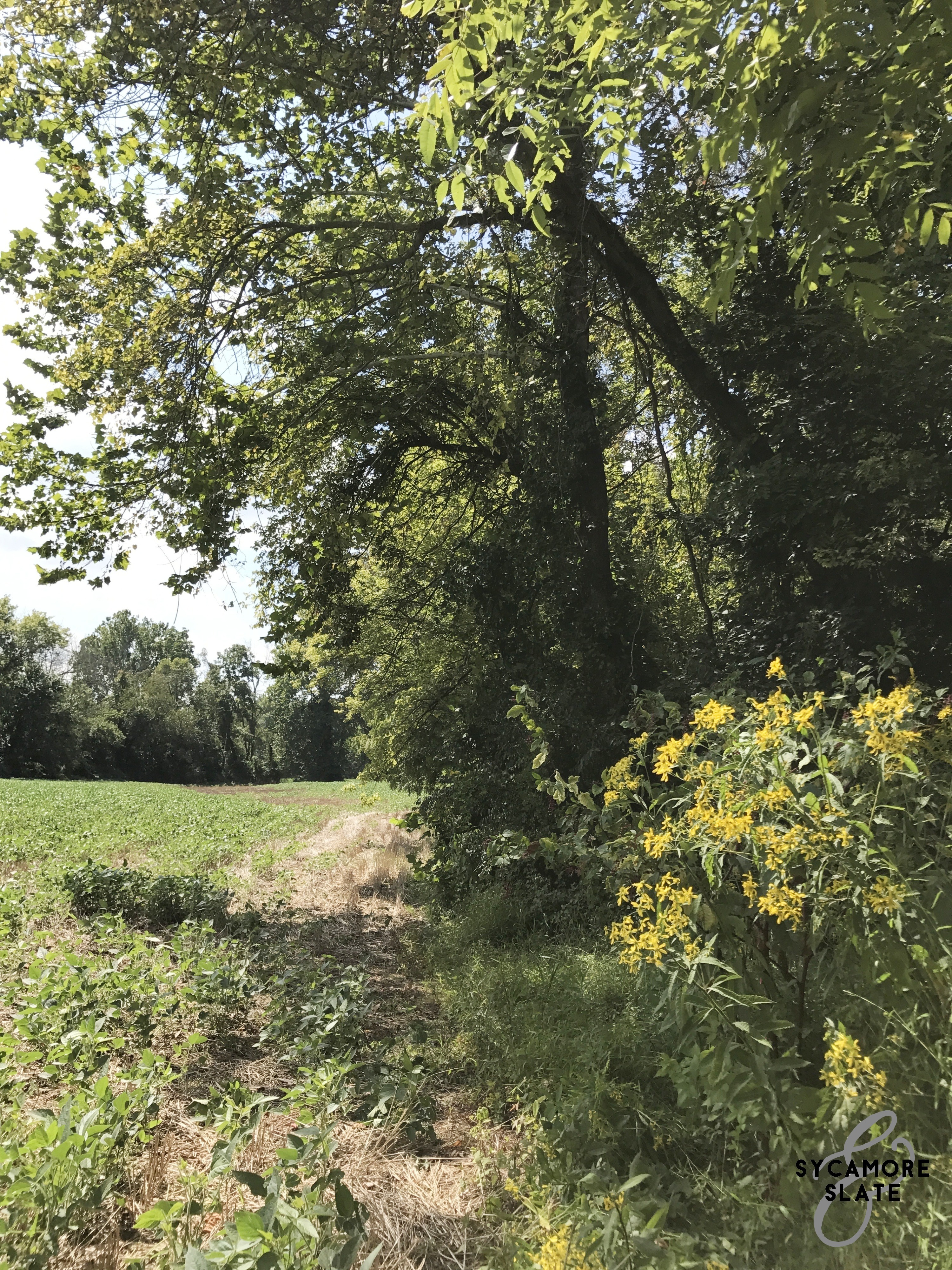 I followed it for a good bit and then decided: you know what, I have my rain boots on, I'm going to get in and take a walk.  It's one of my favorite things to do in the summer when it's so hot.  I hopped off the four-wheeler, found a shallow spot to wade in, and started walking.  I meandered upstream for a while, picking pretty pebbles and listening to the water, sometimes trickling and sometimes rushing over rocks and fallen trees.
It was absolutely beautiful.  Absolutely relaxing.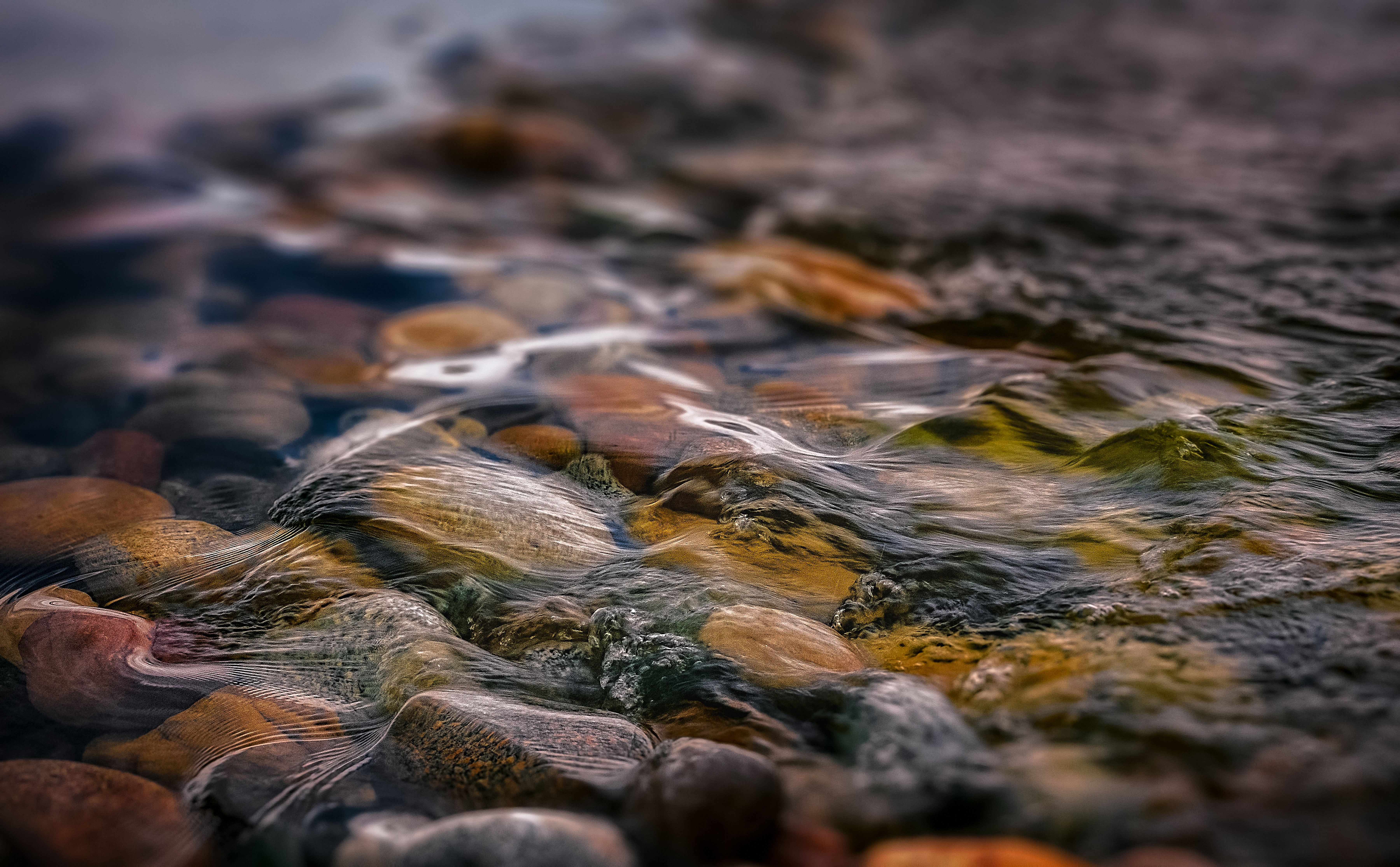 Until the worst. possible. thing. happened. (Okay, probably not the worst but definitely up there pretty high.)
I dropped my phone in the creek.  Yep.  Right into the water.  And then I couldn't find it for almost ten minutes.  I shouldn't have even taken it with me.  I'd almost left it back on the bank before I decided to go for my little creek-walk, but then at the last minute, I grabbed it. Just in case.  Because someone might need me.  And you know.  Snakes.  Wild animals.  Twisted ankles.  Hunting accidents.  Underwater quicksand.  R.O.U.S.s.  Am I over thinking things again?
In any case, I grabbed it and stuck it in the back pocket of my jeans and it stayed there all safe and snug until I heard it buzz a good while later.  I hadn't told anyone where I went.  What if someone needed me?  I pulled it out to check what the notification was and then the world spun down into slow motion as I watched my phone slip out of my fingers and into the running water beneath me.
Cue me basically crawling around in the creek, getting soaking wet, trying to find my phone. Of course, I didn't drop it in one of the calmer shallow spots where you can see straight down to all the pretty pebbles.  I dropped it right beside a fallen tree where the water gets all rough and choppy and you can't see anything and random spots are much deeper than you expect.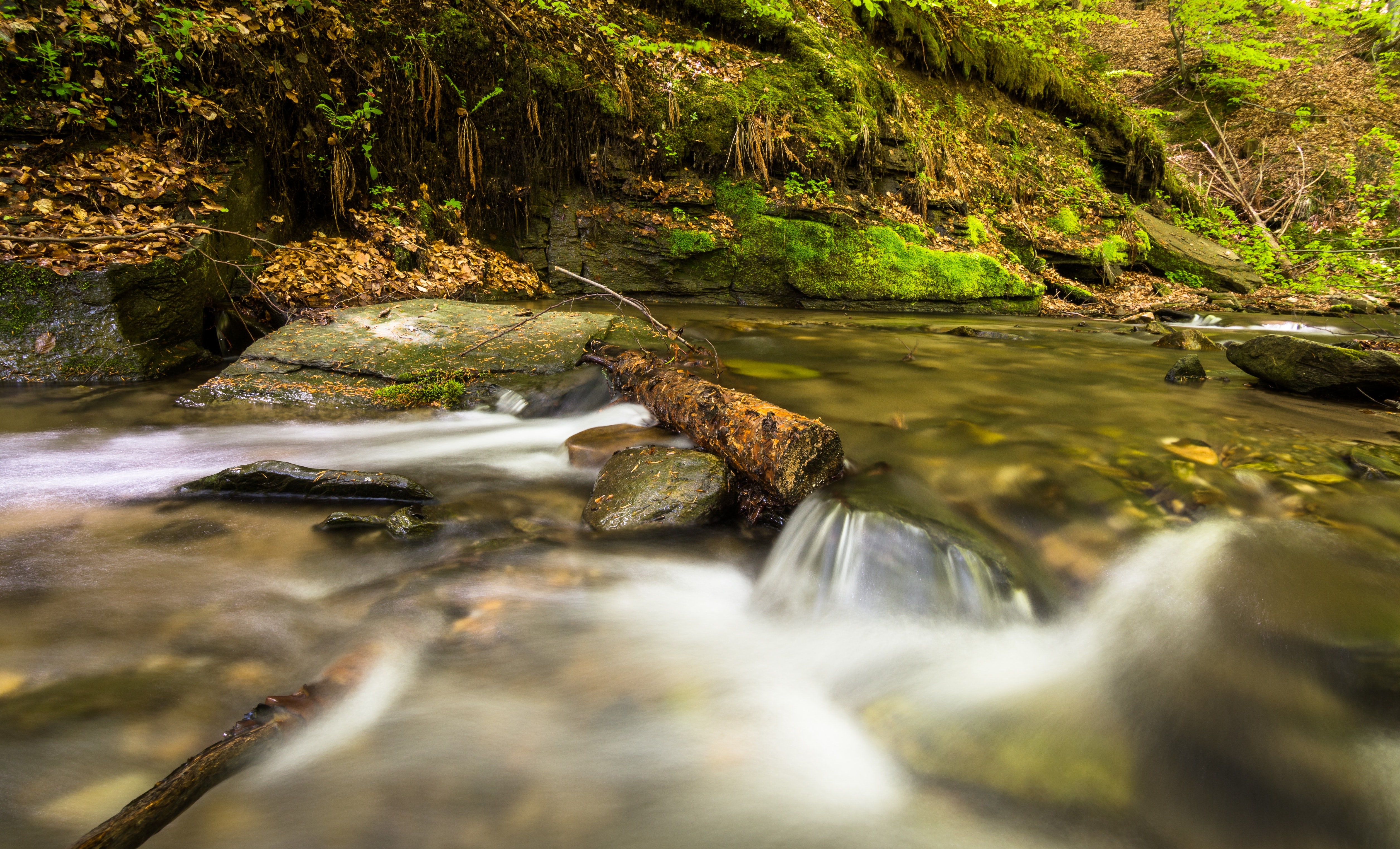 I felt around for it for a few minutes and then I finally accepted my fate (and my phone's) and realized that it was probably already too late to save it. So I crawled out of the creek, disappointed but calm, and went to find my husband who was mowing up in a field close to the house.  I gave him the bad news and he grabbed his waterboots and came to join the search party.  He found it within a minute or two of looking.
And guys.  It was still on.  The screen was still lit up, listing my notifications.  The touchscreen worked when Chad handed it to me.  I turned the thing off right away, took it home, and shoved it in a bag of rice while I tracked down my baggie of leftover silica gel packets that I knew would come in handy one day! (My tendency to keep everything has finally paid off!)
Long story short (too late), my phone is still working.  There a little bit of a distortion at the bottom of the screen now if you turn the phone a certain way in the light, sometimes the home button doesn't quite work right, and the camera has a tendency to fog up and become unusable, but I can turn the thing on and text and see my pictures and talk to people.  And back up my phone which hasn't happened in months because I refused to buy the extra iCloud storage (which is a definite conspiracy).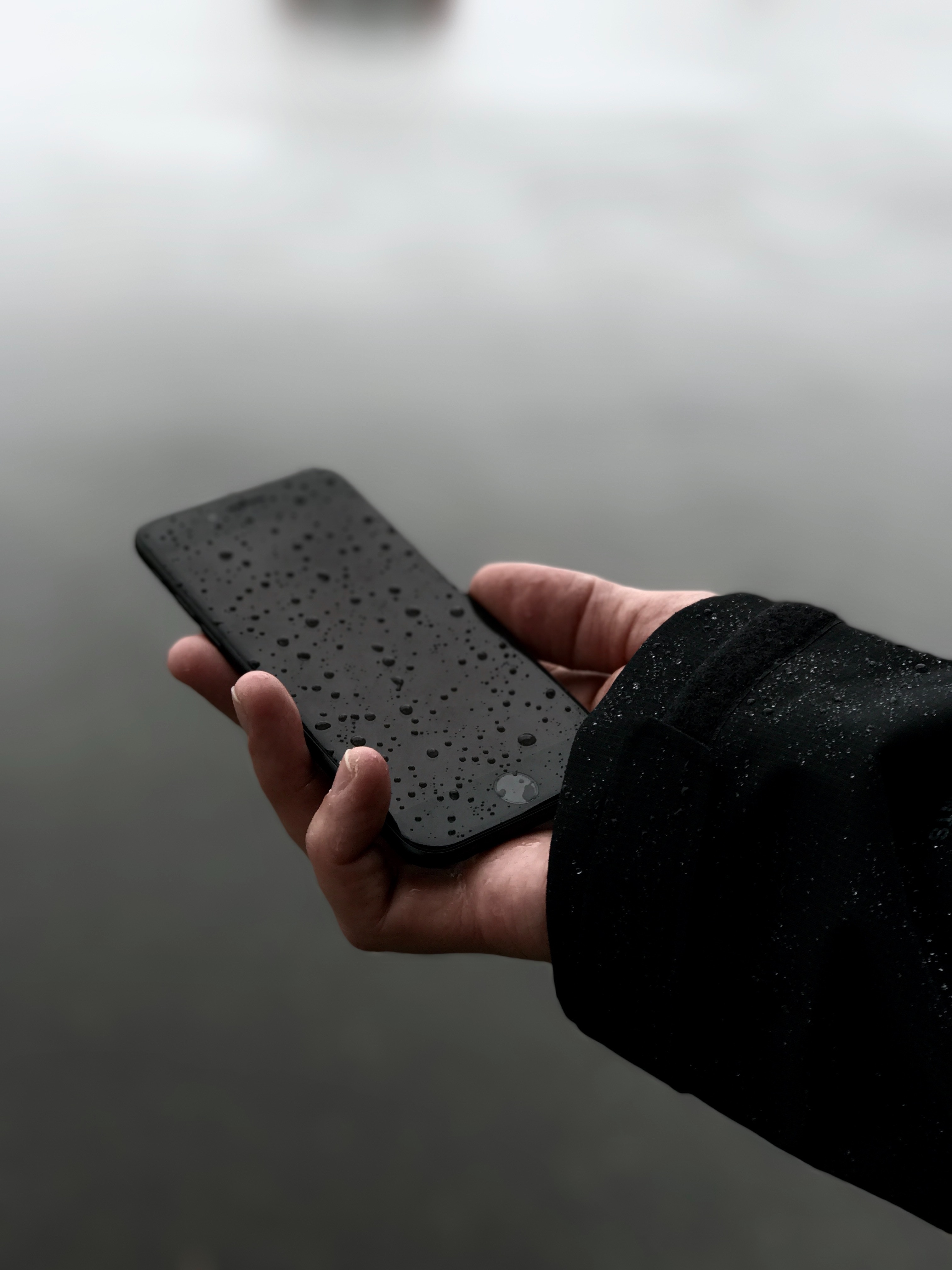 So I now can pull all the photos of the house I've taken this week from my phone and share them with you!  I'll be updating the blog shortly about this week's house progress so check back for that.
I have definitely learned my lesson and will not be taking my phone with me the next time I go into the creek.  Not even for R.O.U.S's.  (And just so you know – in my defense – I definitely did come across a muskrat.)
I find this whole situation a bit funny in retrospect because after the phone fell, I really just sort of accepted it, which I don't feel like is a normal reaction for myself.   I said a prayer, asked for the impossible, and then let it go.  When I pulled myself out onto the bank of the creek, my eye caught three deer standing just a few yards away.  They calmly headed into the trees.  All three were bucks and they all had these really big antlers.  I've seen lots of deer on the farm before but these are the first bucks I've seen.  They were huge deer.  It was kind of fascinating and despite what had just happened, I stopped to appreciate it.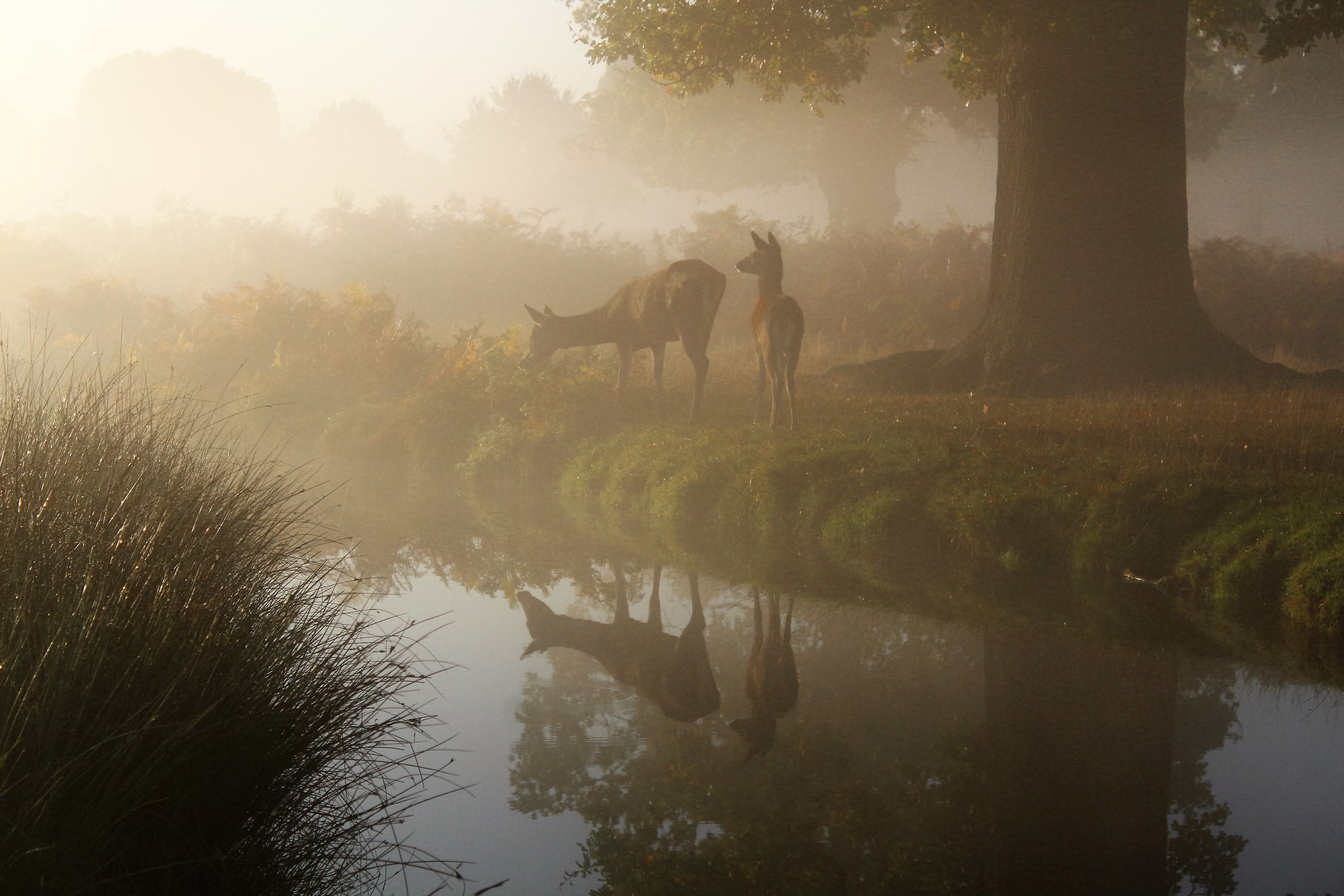 I really think God gave that to me.  Seeing those deer beside the creek reminded me immediately of Psalm 42, a chapter about feeling discouraged and sad:
1 As a deer pants for flowing streams,
    so pants my soul for you, O God.
2 My soul thirsts for God,
    for the living God.
When shall I come and appear before God?
3 My tears have been my food
    day and night,
while they say to me all the day long,
    "Where is your God?"
4 These things I remember,
    as I pour out my soul:
how I would go with the throng
    and lead them in procession to the house of God
with glad shouts and songs of praise,
    a multitude keeping festival.
5 Why are you cast down, O my soul,
    and why are you in turmoil within me?
Hope in God; for I shall again praise him,
    my salvation 6 and my God.
My soul is cast down within me;
    therefore I remember you
from the land of Jordan and of Hermon,
    from Mount Mizar.
7 Deep calls to deep
    at the roar of your waterfalls;
all your breakers and your waves
    have gone over me.
8 By day the Lord commands his steadfast love,
    and at night his song is with me,
    a prayer to the God of my life.
9 I say to God, my rock:
    "Why have you forgotten me?
Why do I go mourning
    because of the oppression of the enemy?"
10 As with a deadly wound in my bones,
    my adversaries taunt me,
while they say to me all the day long,
    "Where is your God?"
11 Why are you cast down, O my soul,
    and why are you in turmoil within me?
Hope in God; for I shall again praise him,
    my salvation and my God.
There are far worse things than losing a phone. I think when these sort of more trivial things happen (that don't always feel so trivial in the moment), they remind us how blessed we really are. How we take things for granted when we should be taking time to be grateful. I am grateful that I didn't lose my phone. But I'm also grateful that I have a phone to lose. That I have a creek to lose it in. That even if I had lost my phone, we're blessed to have the means of easily and quickly replacing it. That I have things in my life worth taking pictures of and saving on that phone. That I have a husband who won't be angry at me for making a mistake.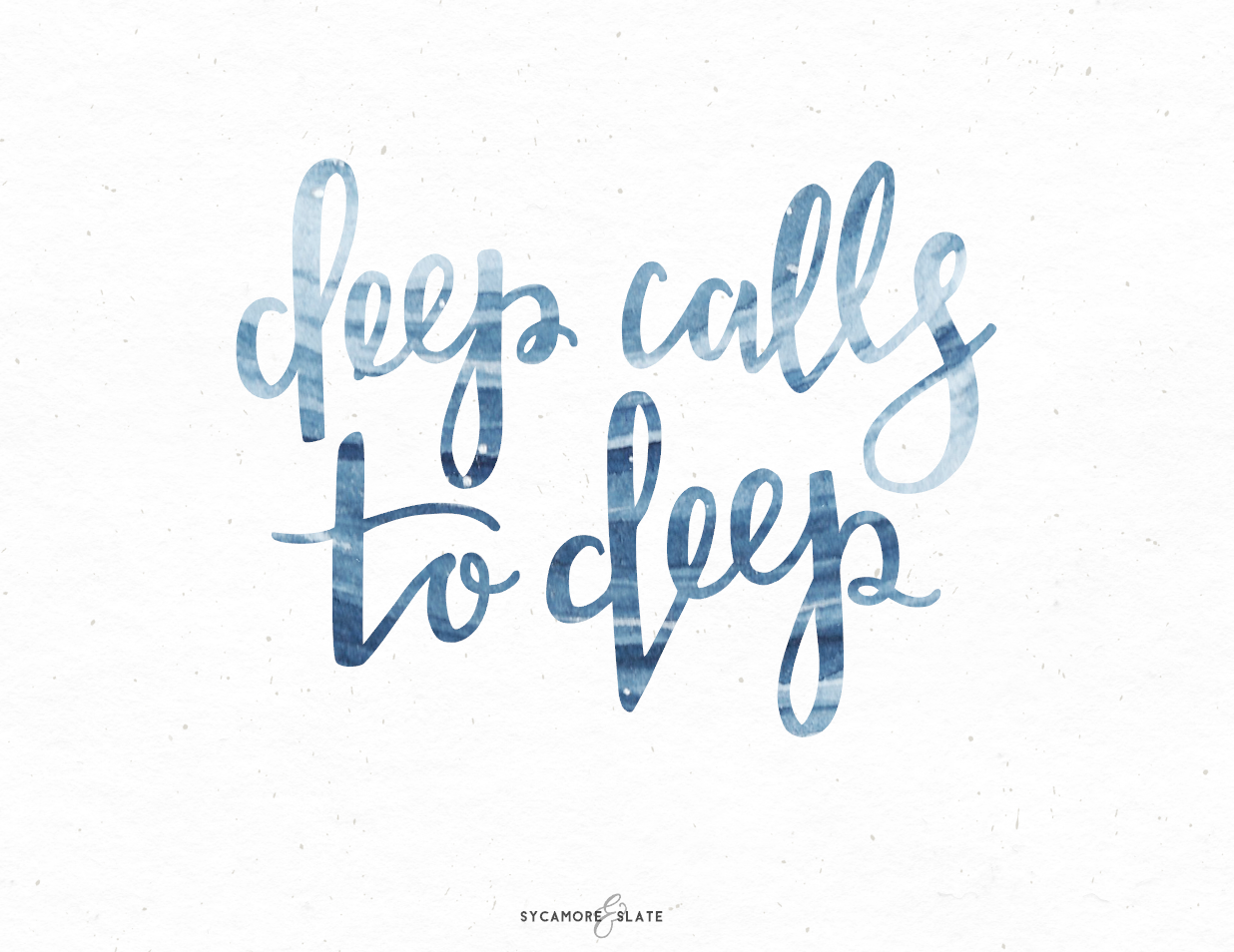 That list is only the very first few things that popped into my mind.  It hit me then that I could spend days listing every little thing I'm grateful for in my life.  Yet so many times, I'm grateful in only the most general ways.  "Thank you, God, for today. Amen," and then off to sleep.  That's just not going to cut it anymore.  I'm going to make more of an effort to be grateful in the moment.  To spend more time thinking about the things I'm grateful for and not dwelling on life's little mishaps.
To take a second, whenever I can, to just stop and thank my Father for the place I'm in, the beauty around me, the moment I'm experiencing, the people who mean something to me, the trials that are shaping my character.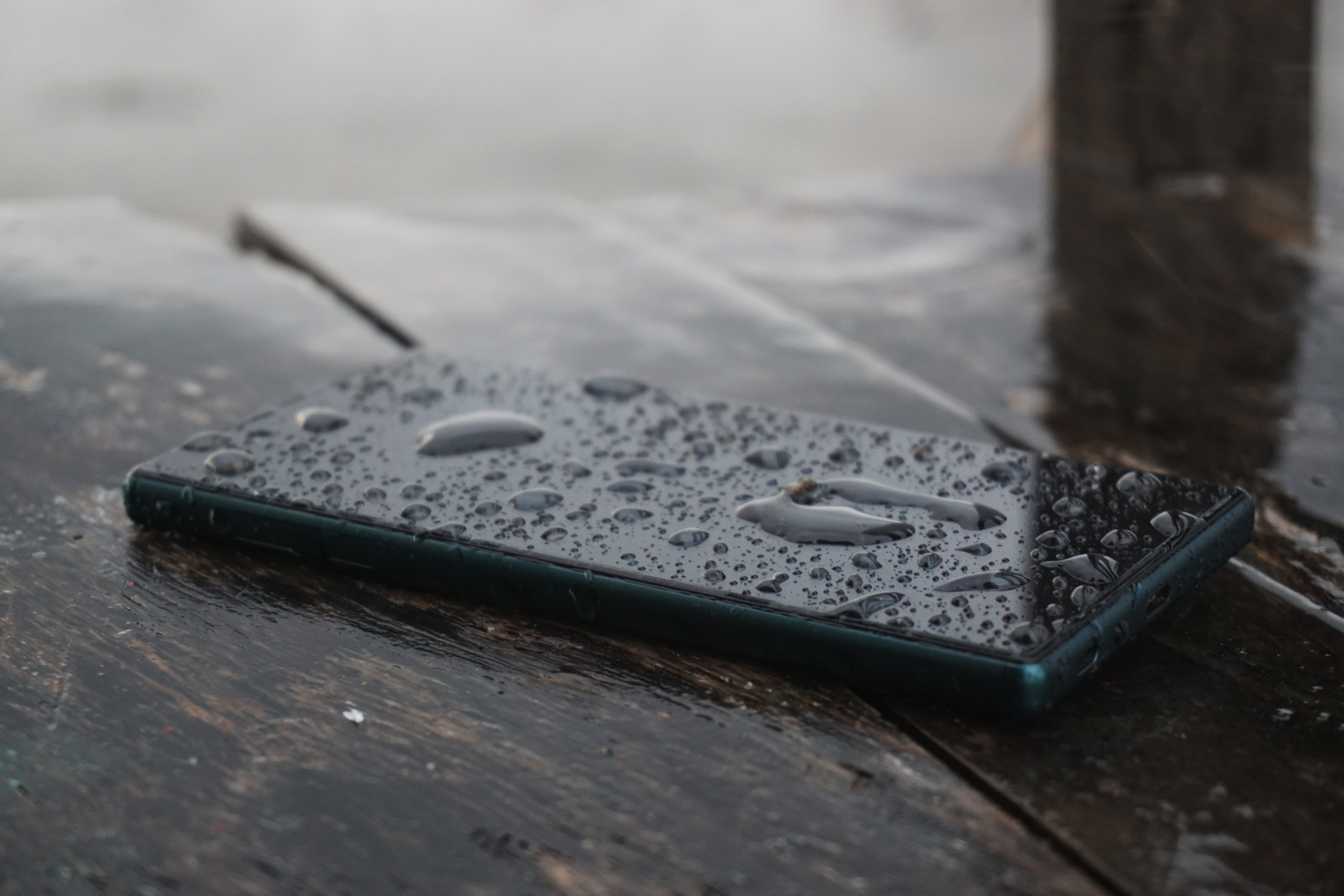 It feels a little silly to think that dropping an iPhone into a creek has deepened my understanding of gratefulness, but then again, I'm not sure it was really the iPhone.  Maybe, at any other time, I would have pulled it out of the water and said, "Whew, that was close," and gone about my day. 
If not for those three deer that just happened to be walking beside the creek at exactly the moment I lost my phone.
Thank you, God, for the moments that I can feel You quieting me in the soft whisper of a winding creek.  That I can see You wink in the flash of a whitetail through the trees. That I can hear You chuckle in the hoofbeats of a herd of deer. 
Thank you for shallow water.  And thank you for deepened gratitude.
To download my handwritten "deep calls to deep" printable, click the image below: