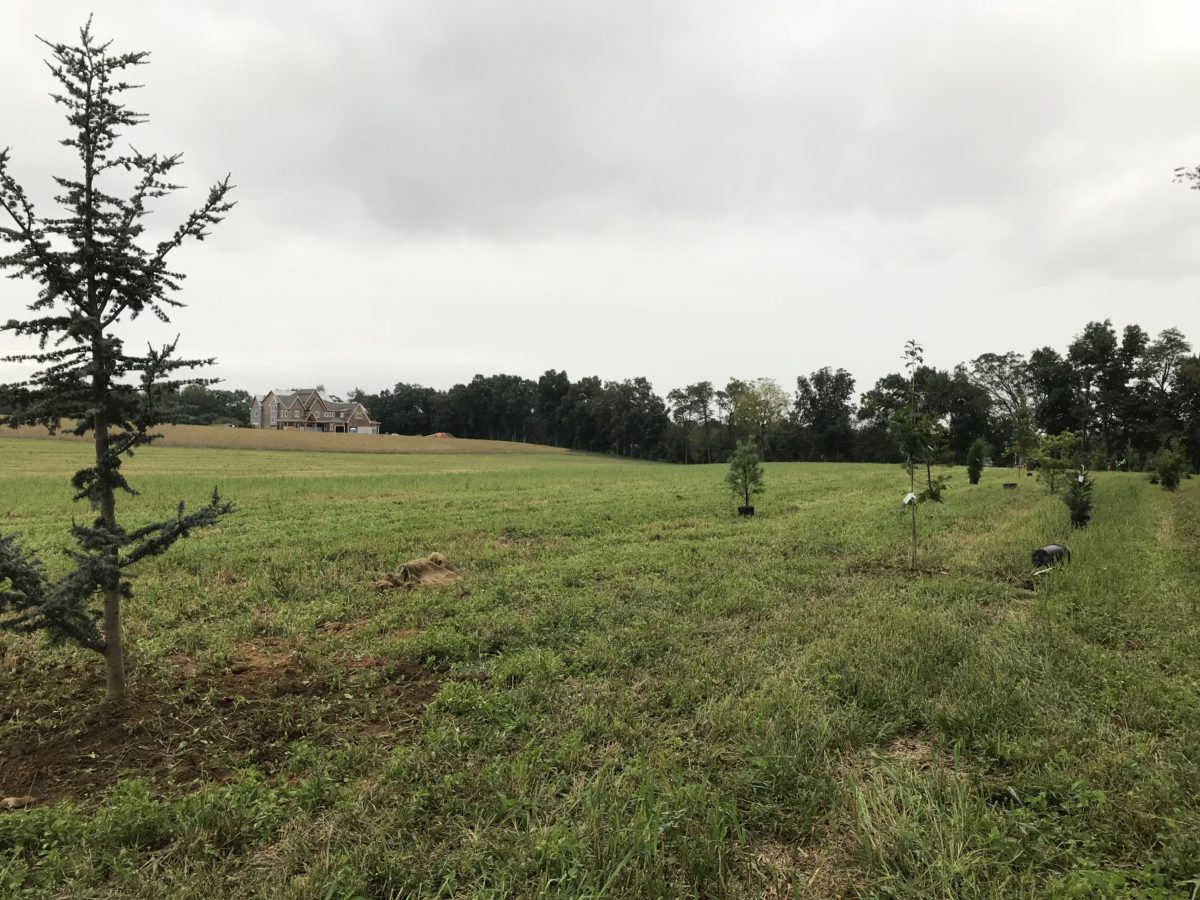 A few weekends ago was the annual Fall Sale at our favorite local Nursery.  15% off plus the wet, cool weather made the perfect storm for picking out and planting new trees.
We weren't exactly sure how many we'd end up with when we started, but the exact number we took home ended up being 56.  Of those, we set aside 50 of them for a hedge along one side of our farm.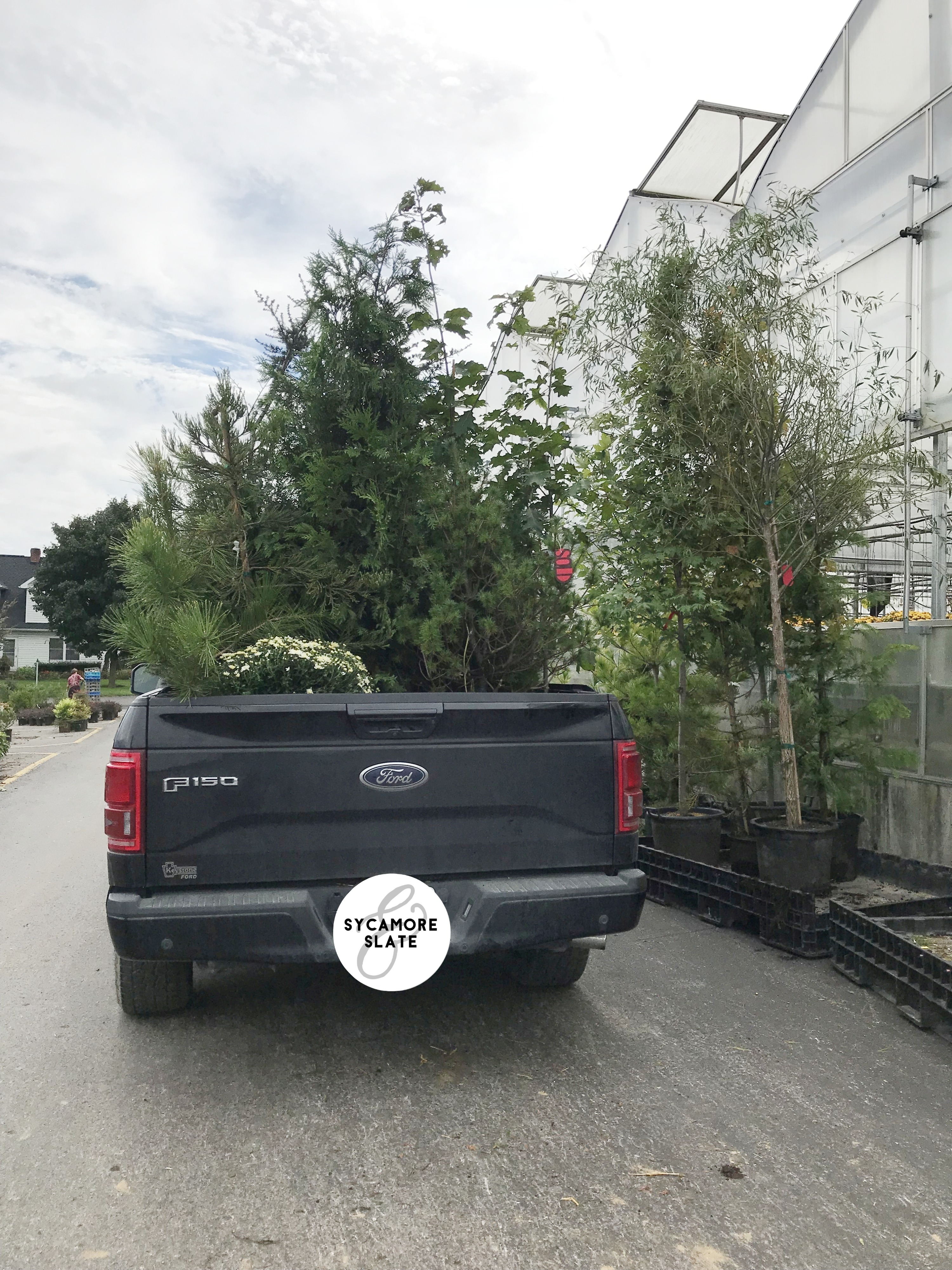 It took two trips to take them all home – each time with the pickup bed and backseat of Chad's truck full.  On the second trip, we also filled up a pull-behind trailer.  And we still had to come back for two large ones the next weekend!
Our house is tucked into the back corner of a 20-acre field and sits perpendicular to the road instead of facing it.  We situated the house so that our backyard faced the woods behind us.  That means that the front of our house looks over nearly 20 acres of rolling farmland, and beyond that, a narrow line of trees and then, into our neighbor's yard.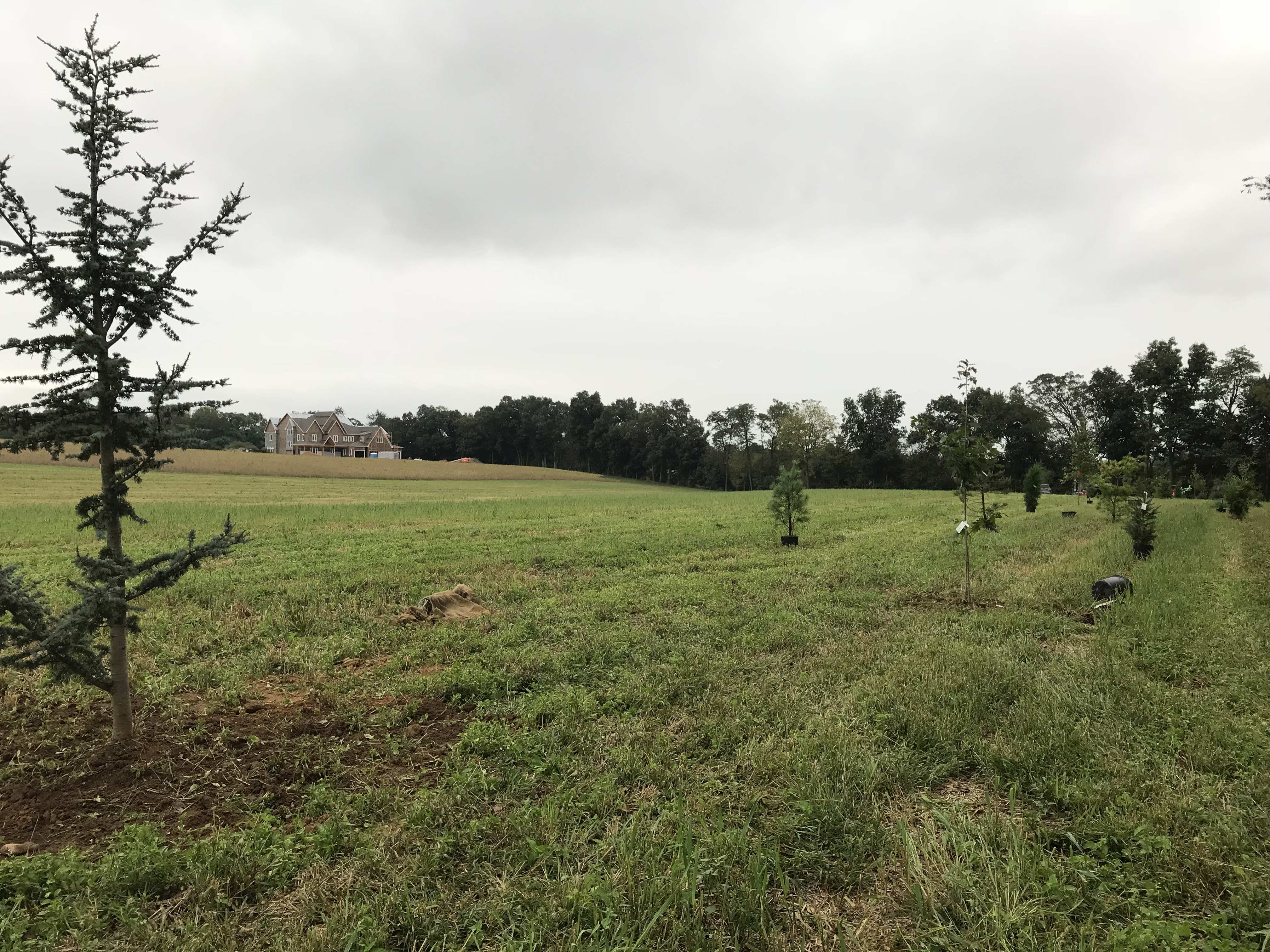 When we talked about adding some privacy borders around the field our house sits in, my goal was for it to look fairly natural, and not just a straight up hedge.  My husband and I love being in the woods – we have an odd sort of obsession with trees.  If you're in the car with us on a trip, you'll inevitably hear us discussing one or another particularly beautiful tree we see along the way.
We picked out a variety of evergreens at the nursery – from ones that will grow to be 100 feet tall and 50 feet wide to those that will top out at only 12 feet tall and 6 feet wide.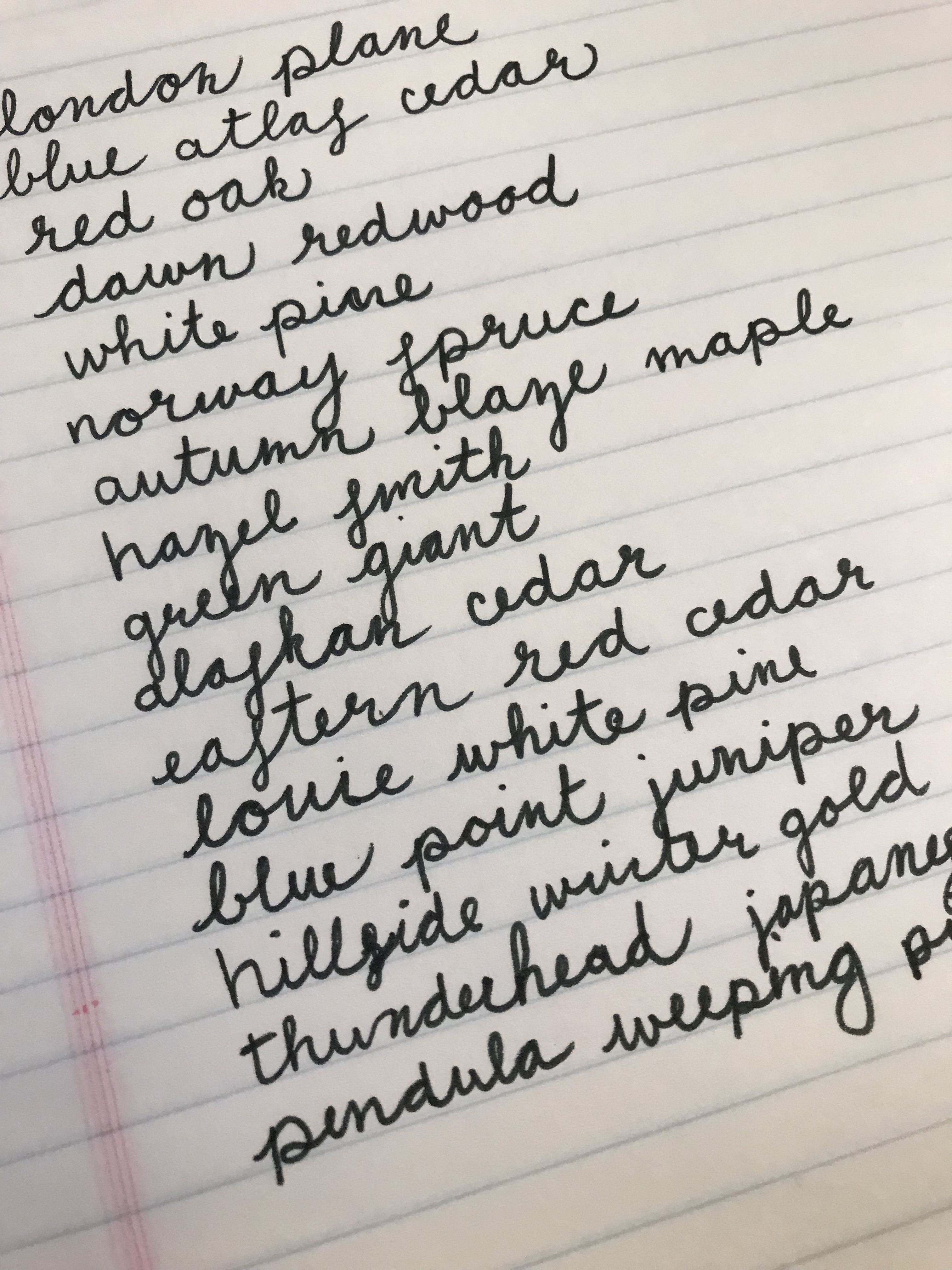 When we got the trees back to our farm, I took an inventory of them all and listed them according to size.  We placed the ones that get tallest first, then the next tallest and then the next, so on and so on.  We spaced them out according to how wide each of them will become, leaving enough space for them to mature nicely.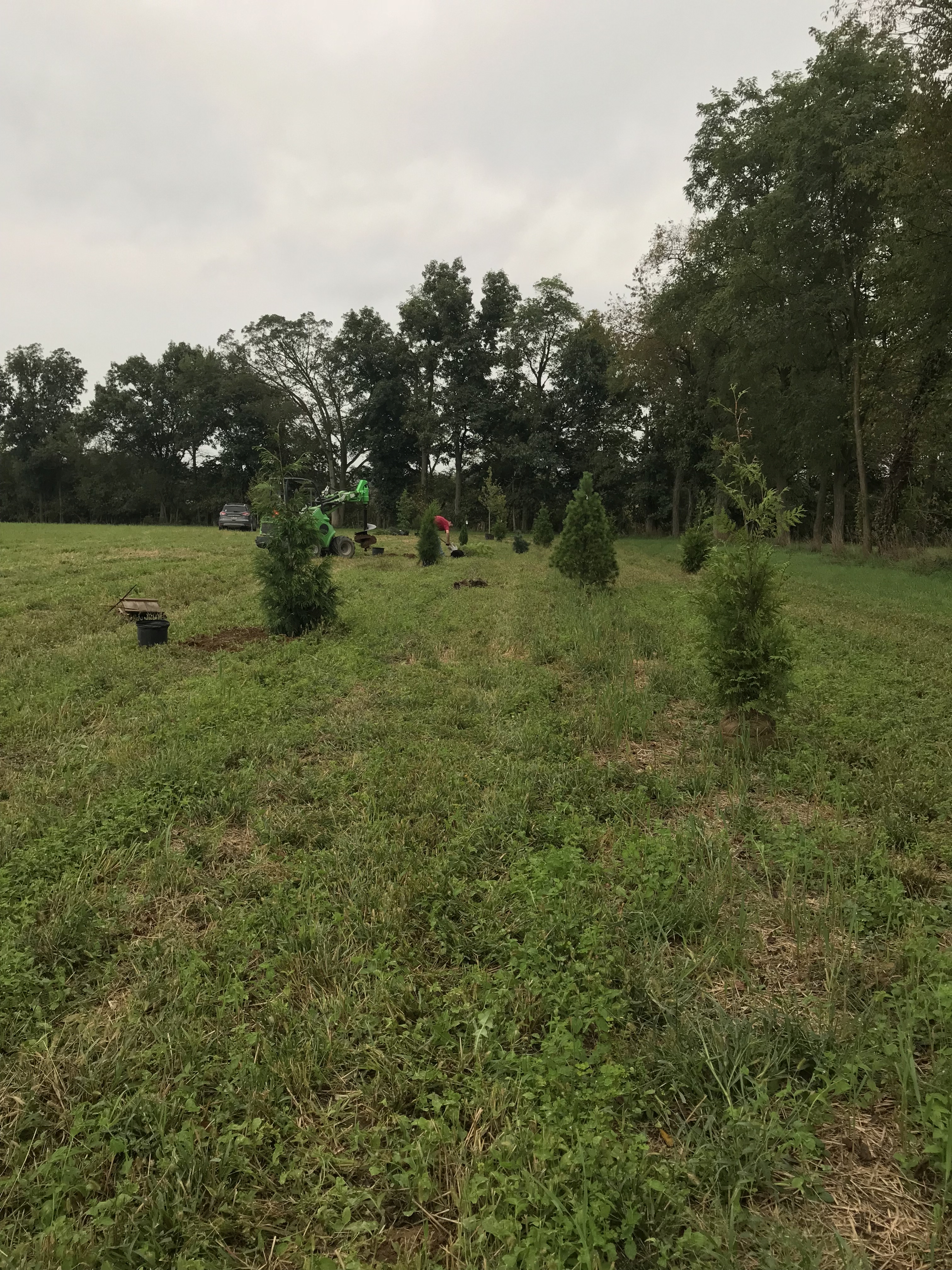 45 of the trees are evergreens.  We wanted most of them to keep their leaves so that they continue to provide privacy in winter, but I did add in 5 deciduous trees so provide some interest and color in the spring and fall.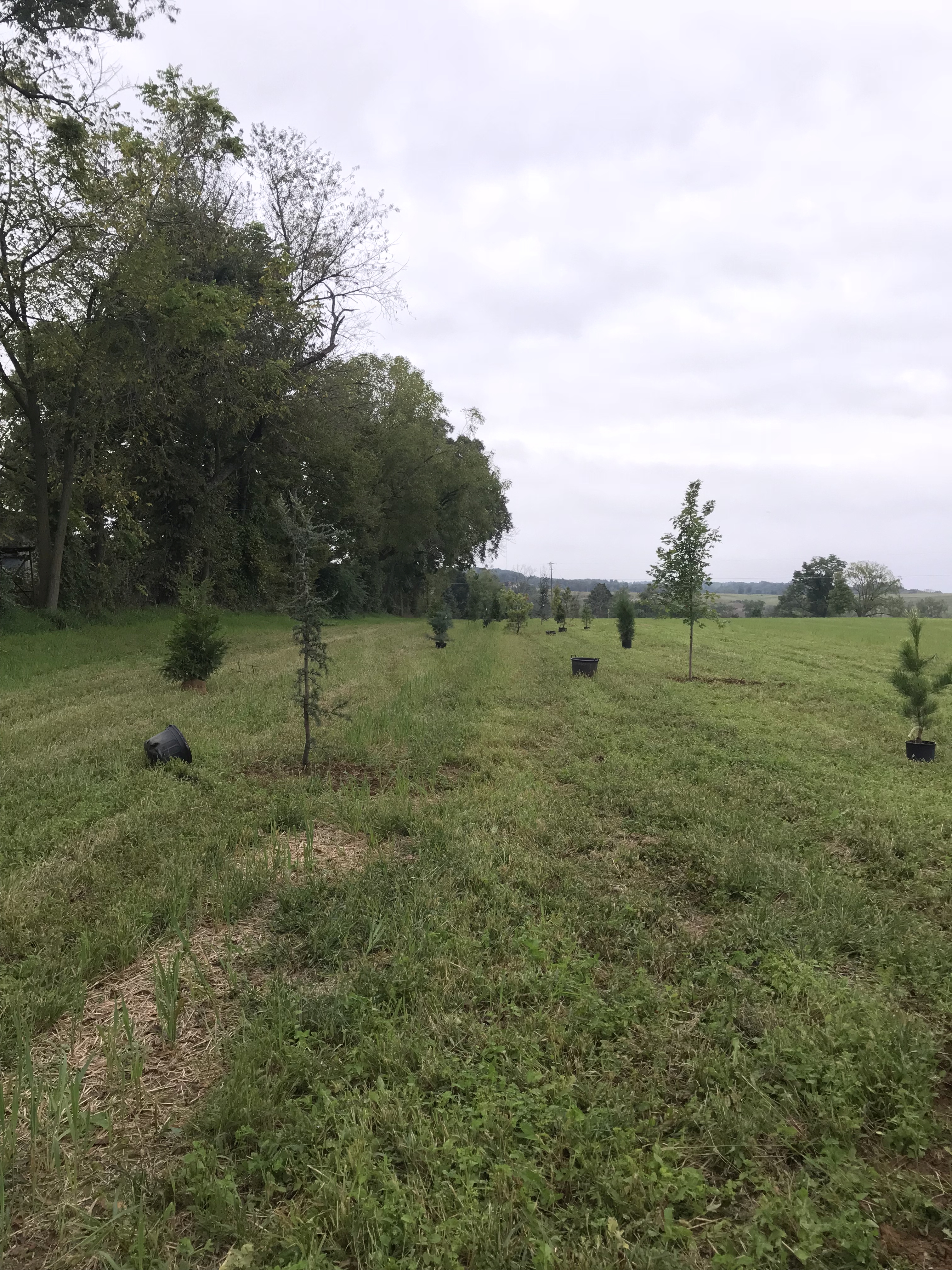 The end result of our planting is that right now, these little baby trees are not doing much to increase our privacy, but in ten years, they will hopefully grow large enough to give us a nice hedge. Maybe, in time, we'll add a few more in as needed to fill gaps or just to add to the beauty of it.
Still, I'm so pleased with how it all turned out and I can't wait to see how they look 10, 20, 30, and Lord willing, even further in the future.