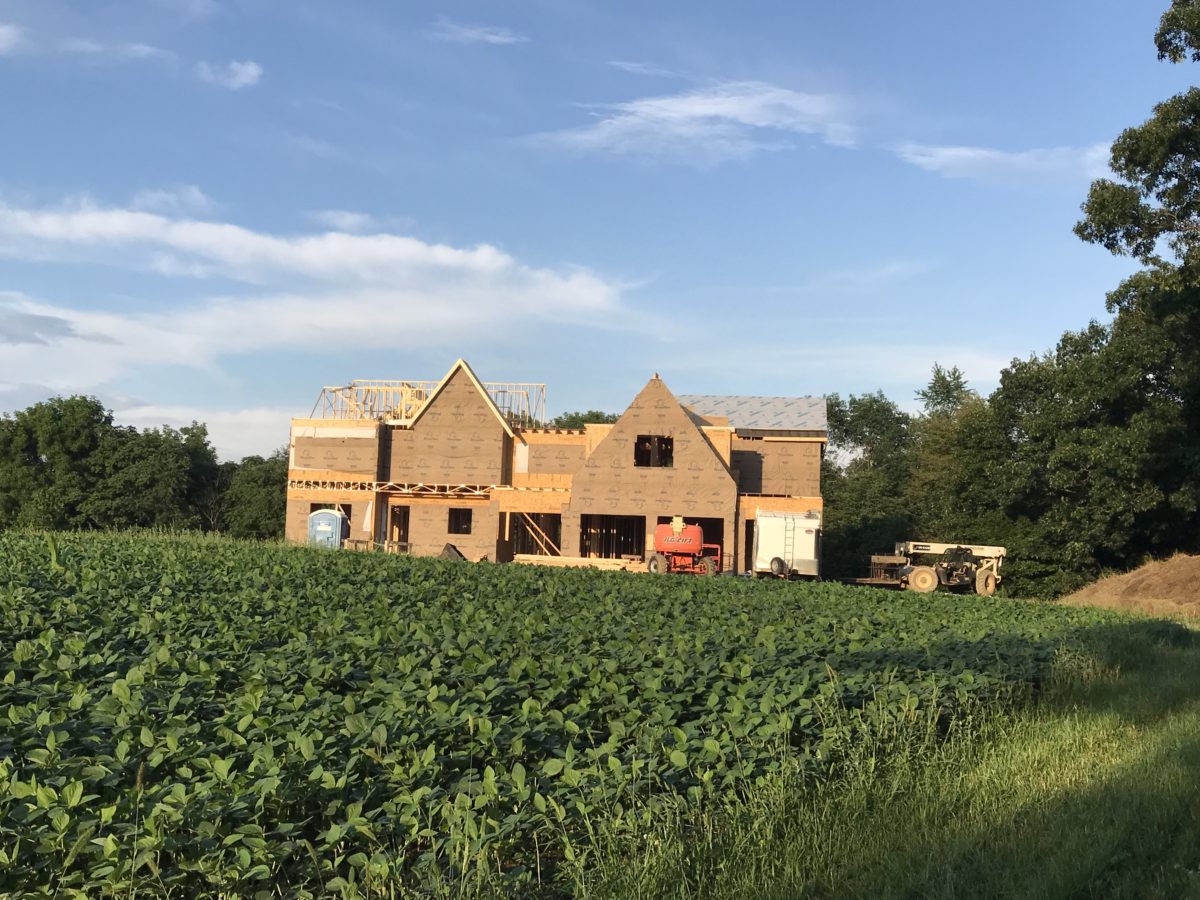 It was so rainy this week.  Monday – Wednesday they didn't work at all because it was raining basically the whole time.  The big creek that borders our property flooded out onto the road and I have the pictures to prove it: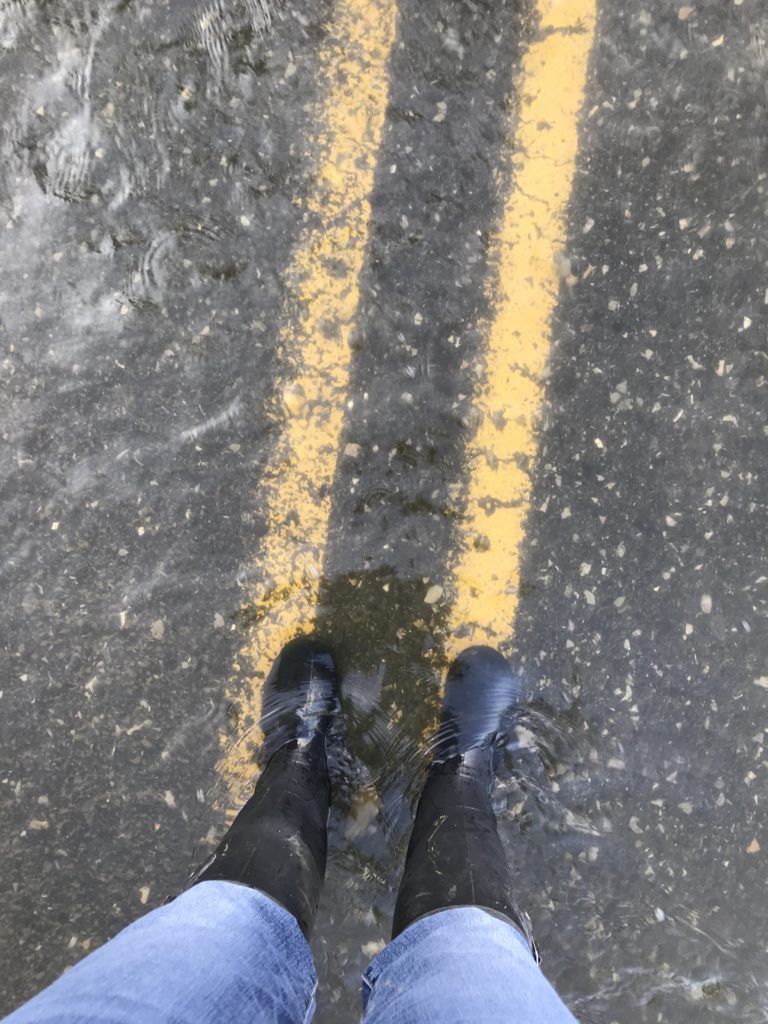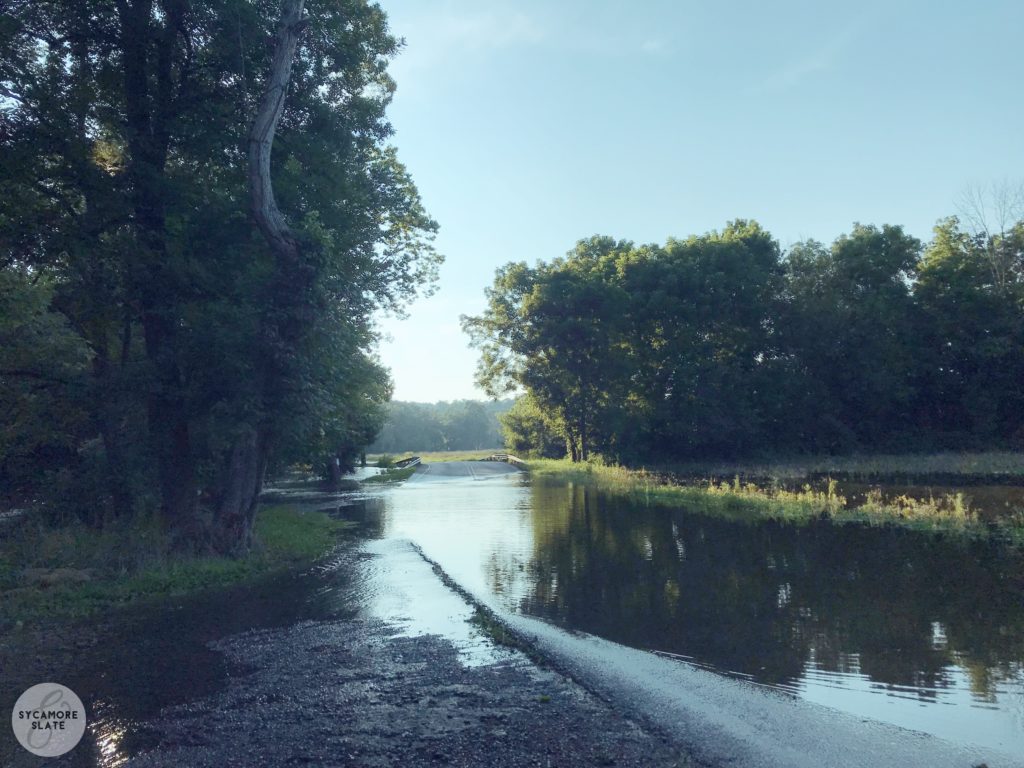 We took a walk on Thursday evening to take a look.  Here's part of our lowest field, under a foot or two of water: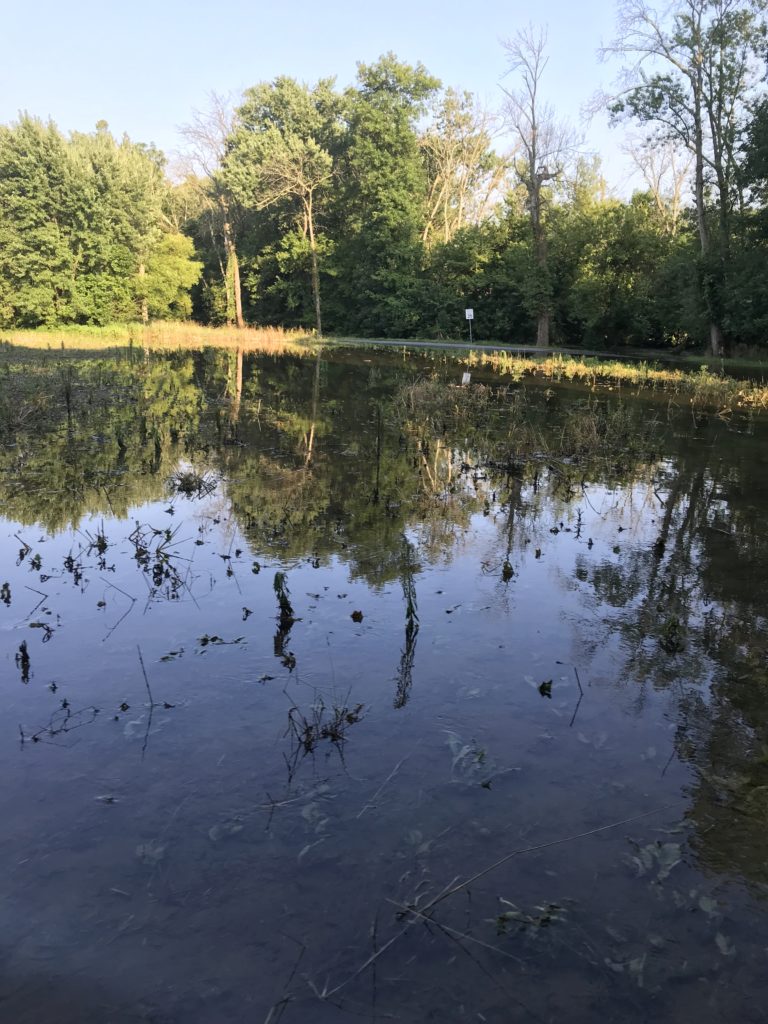 Along the road, there is a drain that runs into the creek for water runoff.  When it floods like this, it makes this cool little whirlpool which is super mesmerizing to watch: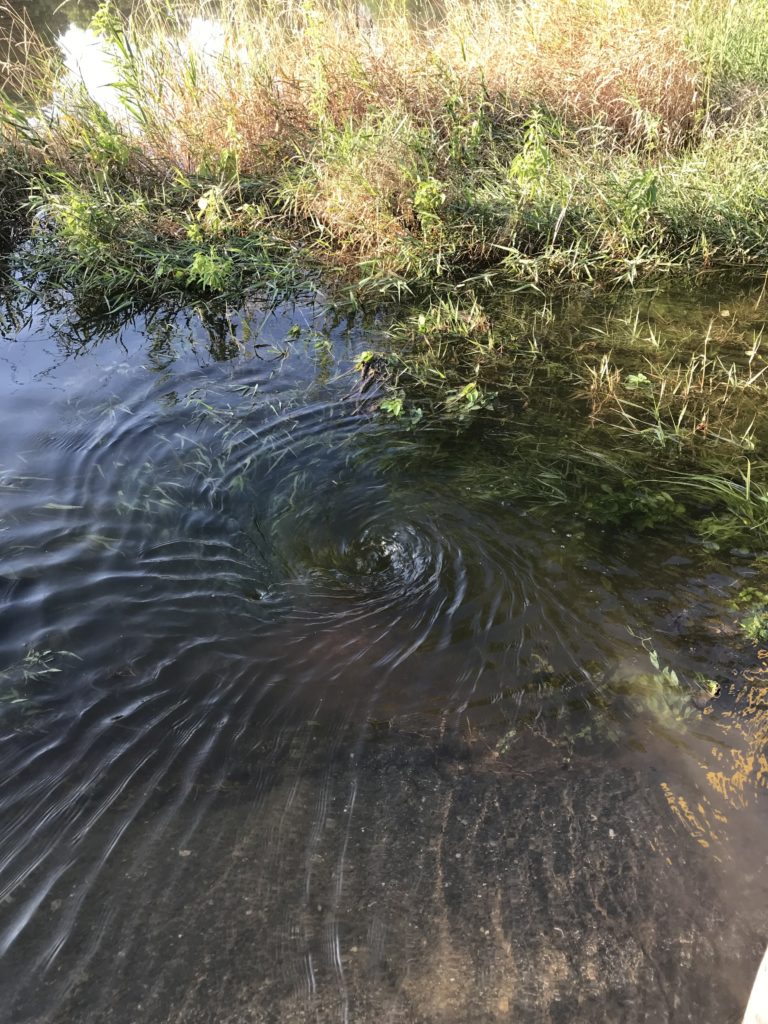 Up at the main bridge, the water was just sneaking underneath still.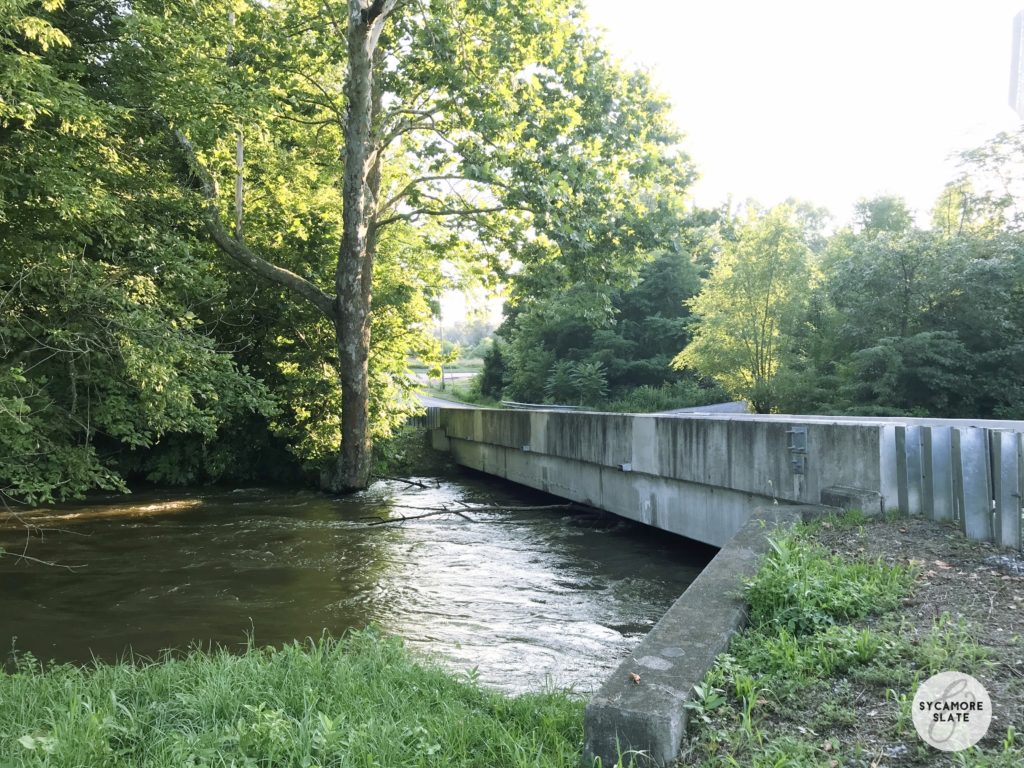 Day 108 (Thursday 07/26/18): They put up some of the wall cladding on the laundry room bump-outs (above the garage):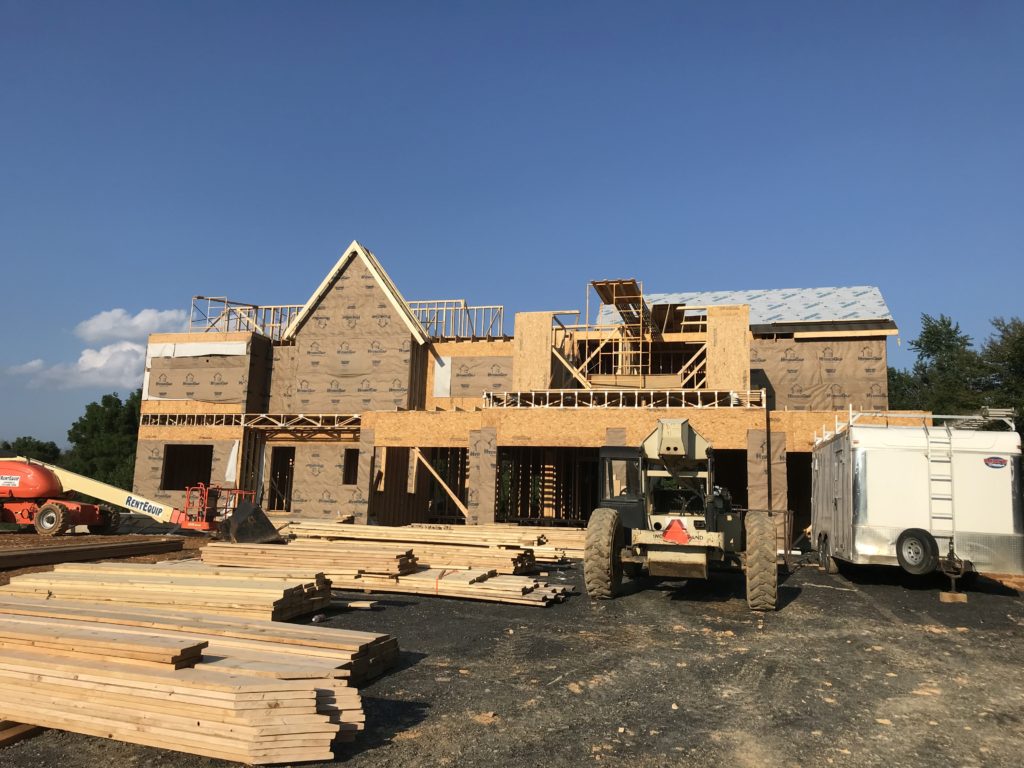 They also did some of the roof cladding over the great room cathedral: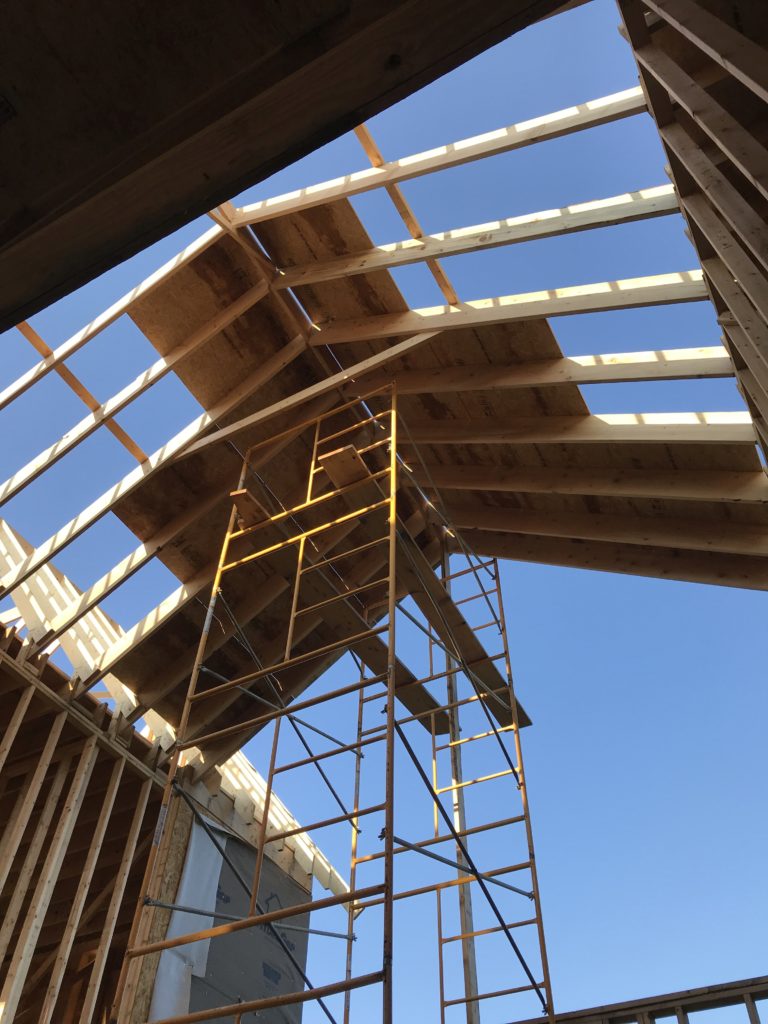 Day 109 (Friday 07/27/18):  They put up the front wall of the laundry room area, which shows how the gable over the garage will look!  That was pretty cool to see go up!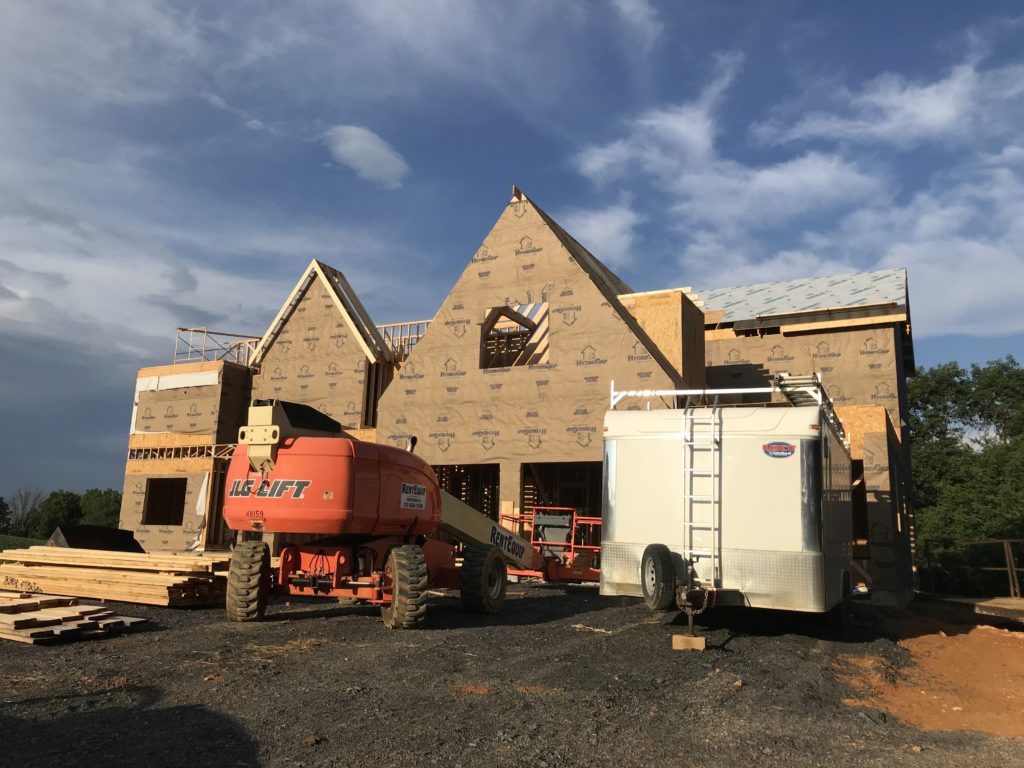 Also a side view: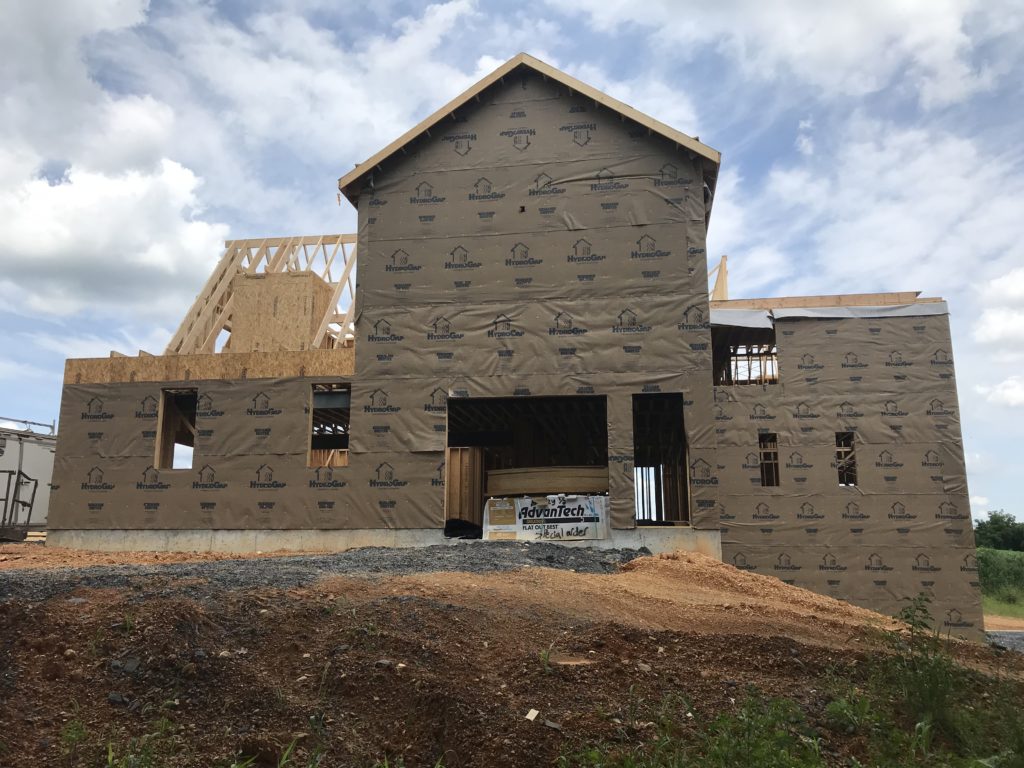 Here's how the laundry room and exercise room look on the inside now.  There will be a wall up eventually to separate them.  I fell in love with the cathedral ceiling as soon as I stepped in.  We weren't originally planning on having the slope exposed but now I'm working on finding out if I can keep it.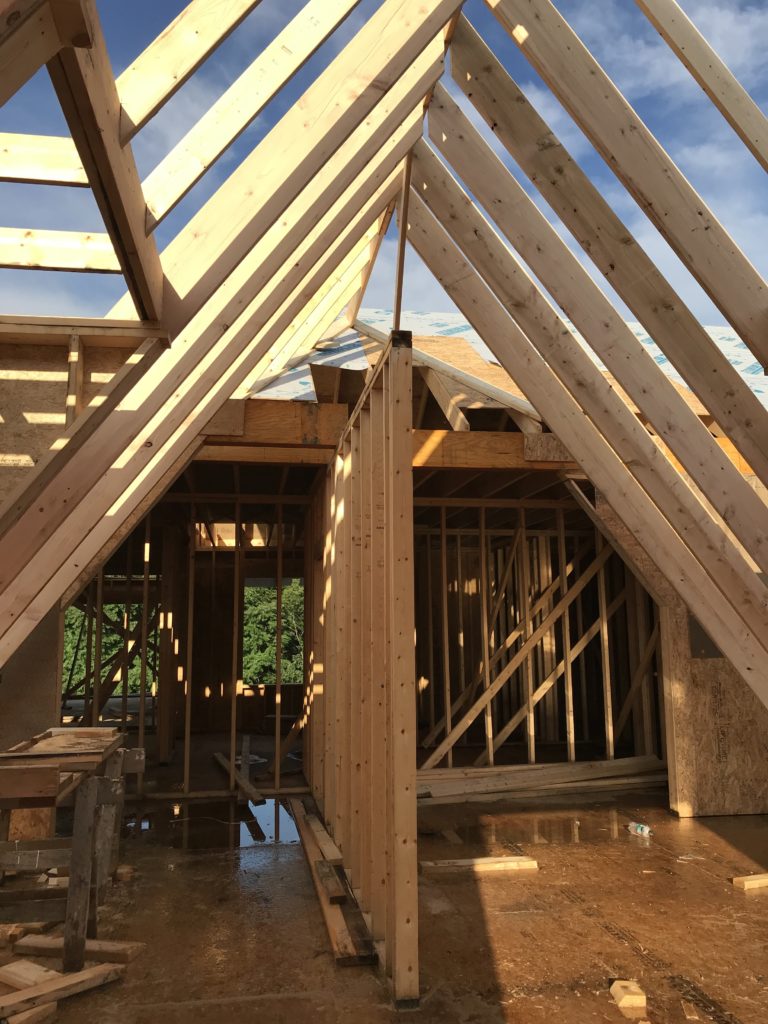 That's all the main changes for this week!  Like I said… It was another slow one but hopefully, the weather will be more cooperative soon! Next week doesn't actually look too promising, but our builder says that they are probably going to be working most of the week anyway. If it rains, he thinks there are some things that need to be done inside the house that they can work on.
Keep checking the Home Build page for more updates, or to see our progress to date.  Thanks for reading!