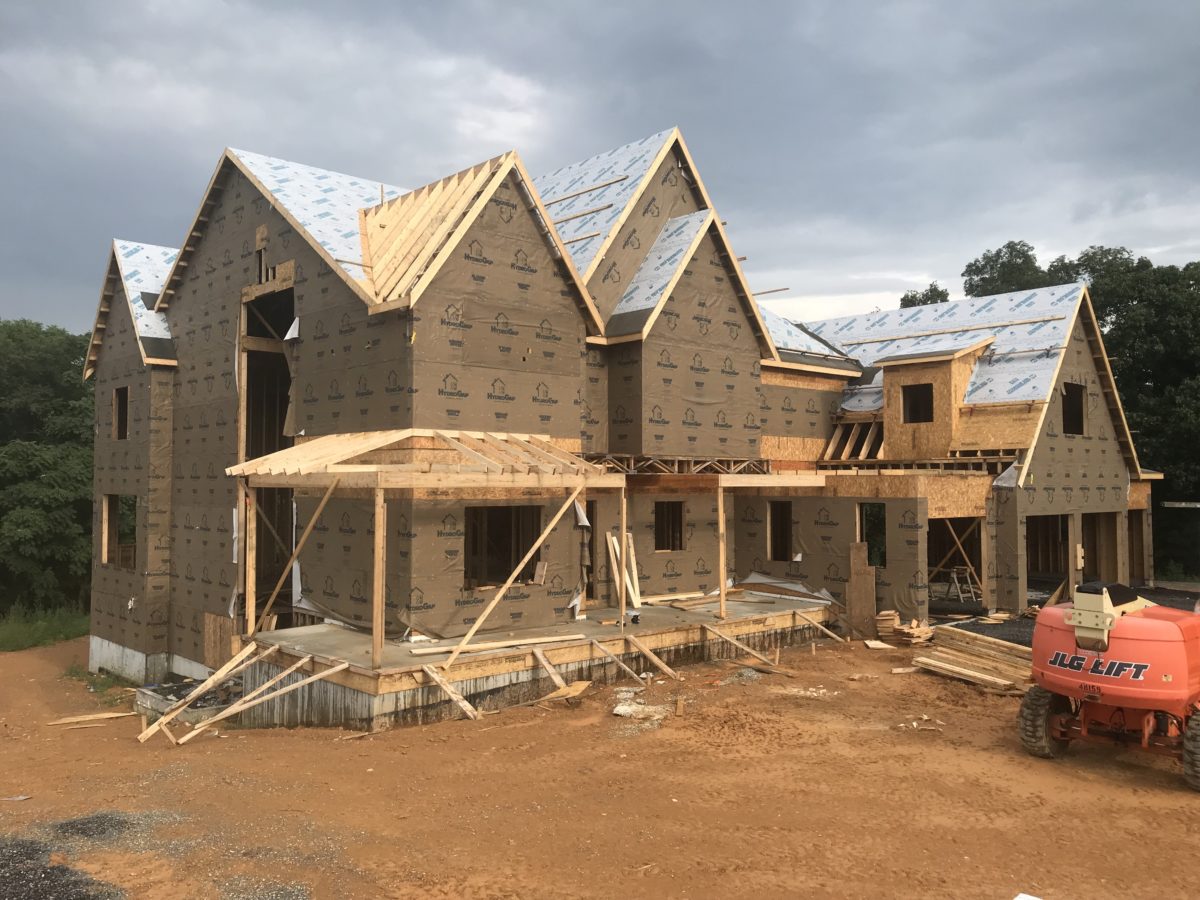 Day 119 (Monday, 8/6/18)   The framing of the roof (wow, that phrase makes my brain go straight to The Taming of the Shrew, one of the few Shakespeare plays I like) saw a lot of progress today.  It really looks like a house now!
Day 120 (Tuesday, 8/7/18)  Most of the work was up in the attic, sheeting the roof.  I didn't actually get a picture of the house today, but my husband did text me one in the middle of the workday to show me the progress: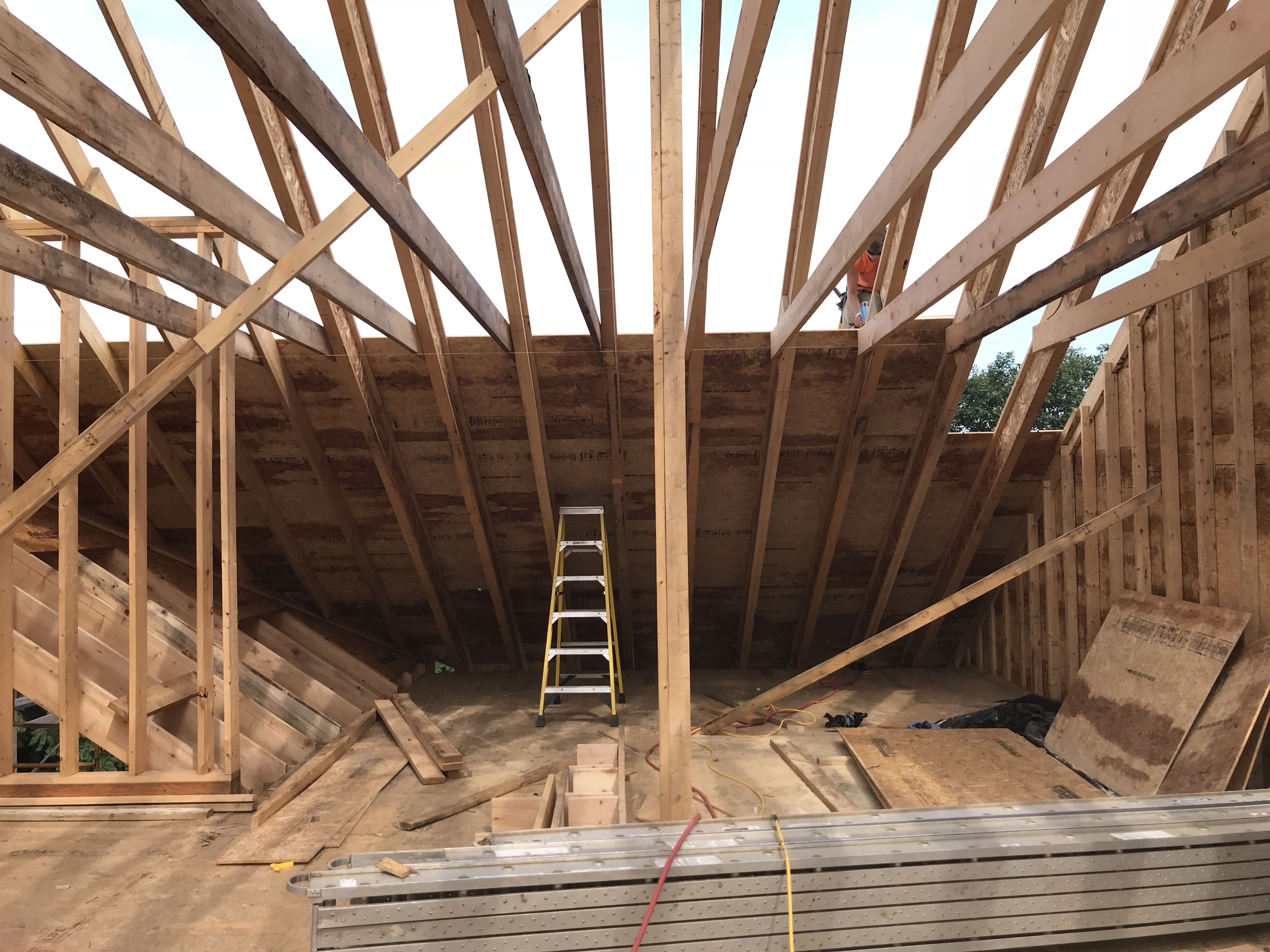 Day 121 (Wednesday, 8/8/18)  After today, they had most of the sheeting on the main roof completed.  It definitely makes the attic look different!  I'll miss being about to see out to all those gorgeous views… I won't miss being afraid that someone might accidentally walk off the side of the house.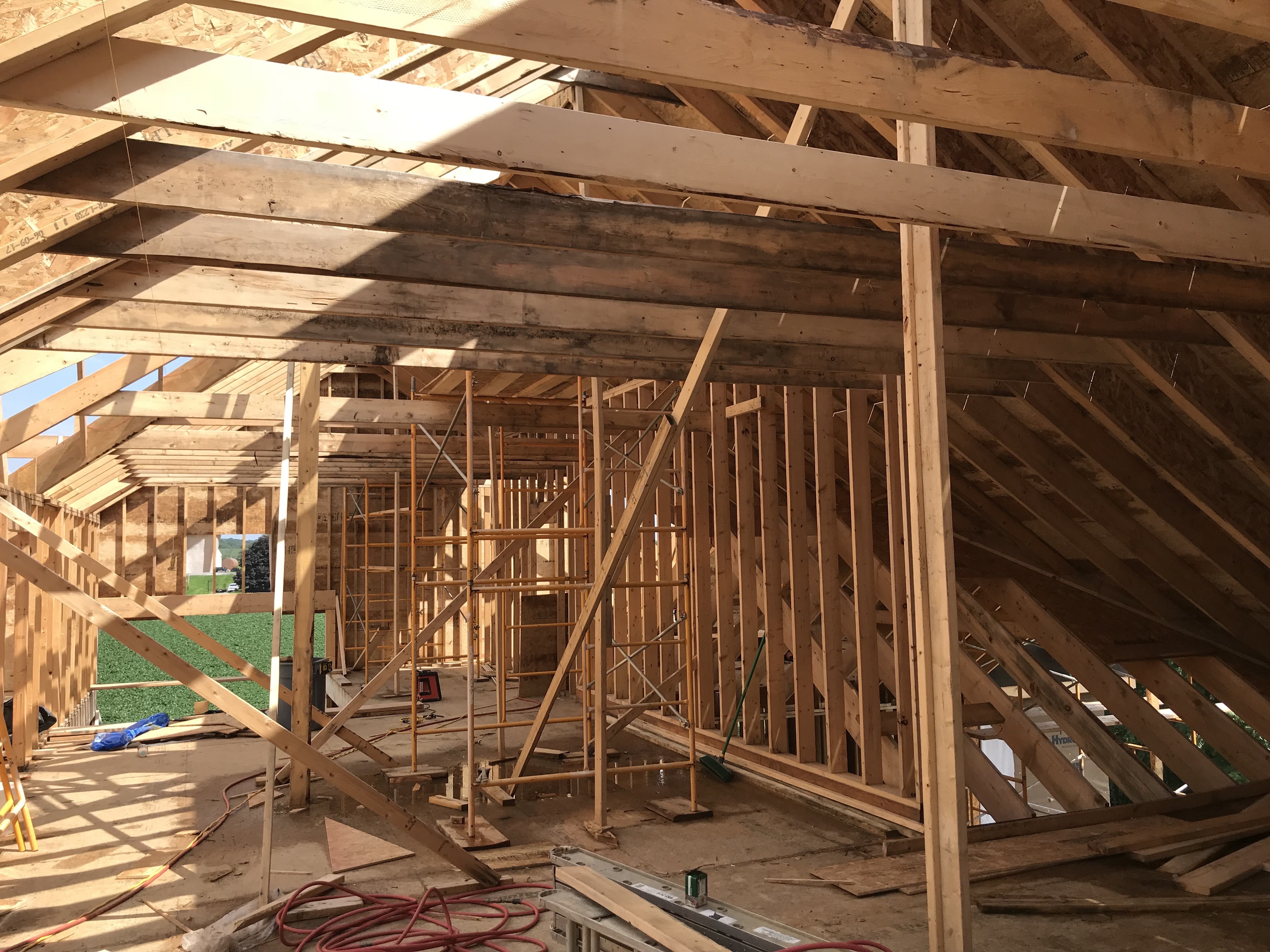 Day 122 (Thursday, 8/9/18)  As you can see in the picture below, the roof was mostly finished today.  They actually would have gotten completely done, but they ran out of their sheeting material.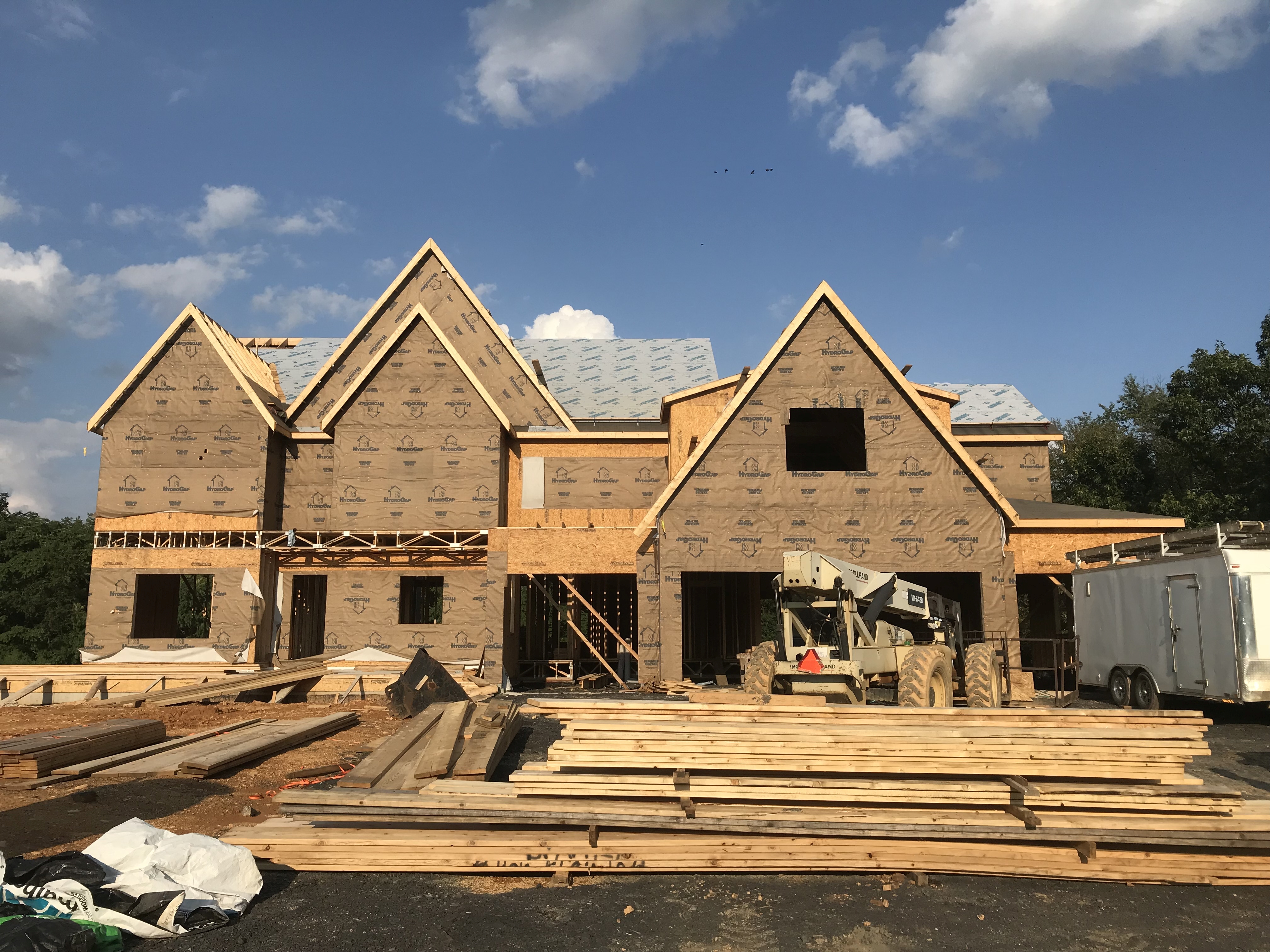 They framed out half of the great room, too, so now you can see how the upper windows will look.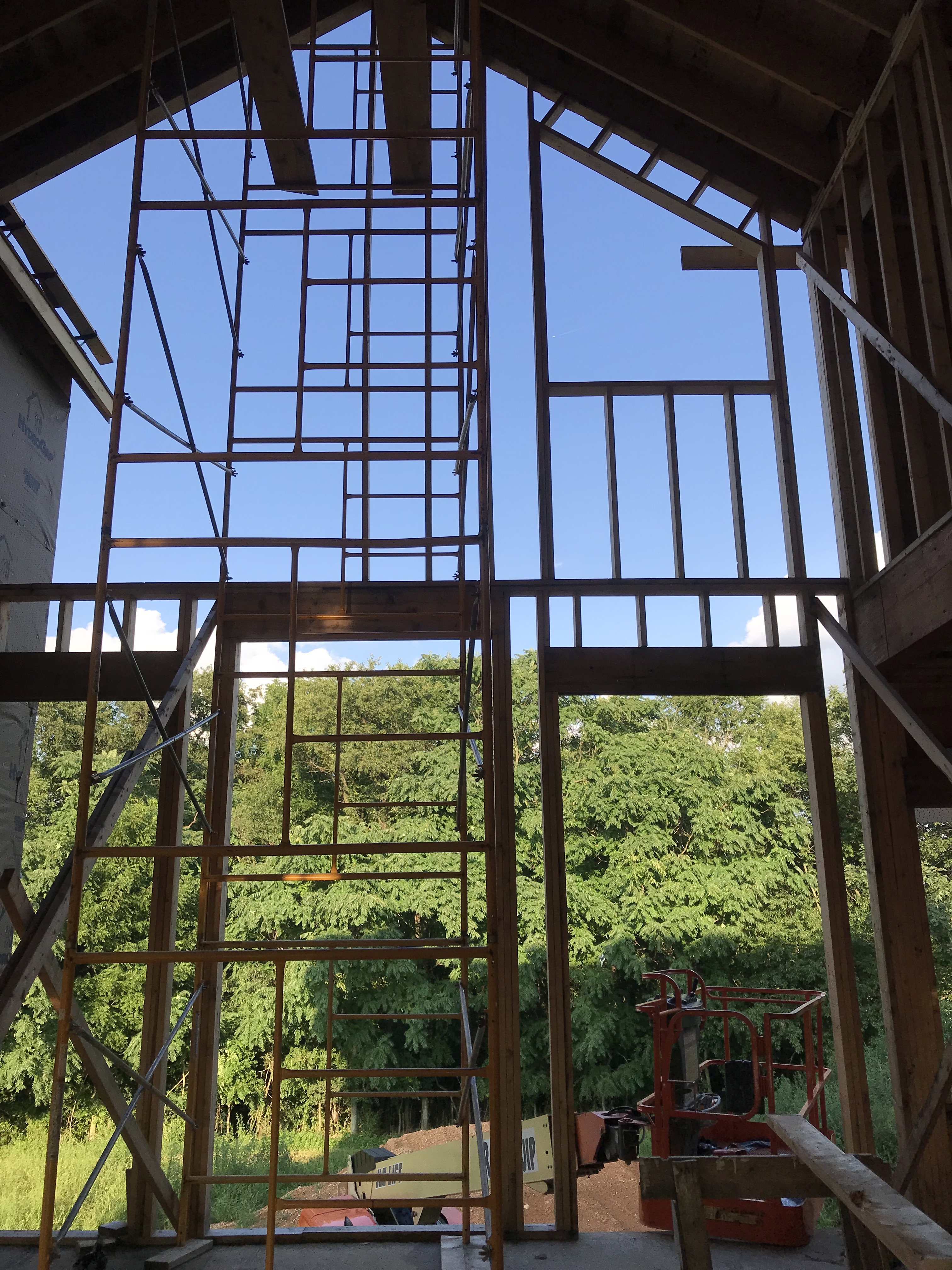 And they got three fireplaces framed in, although I somehow managed to not take a picture of the sunroom fireplace.  Below are the fireplaces in the master bedroom and master bathroom:
Day 123 (Friday, 8/10/18)  They started to frame out the porch roof which required Chad and me to finalize where we wanted the porch posts to be.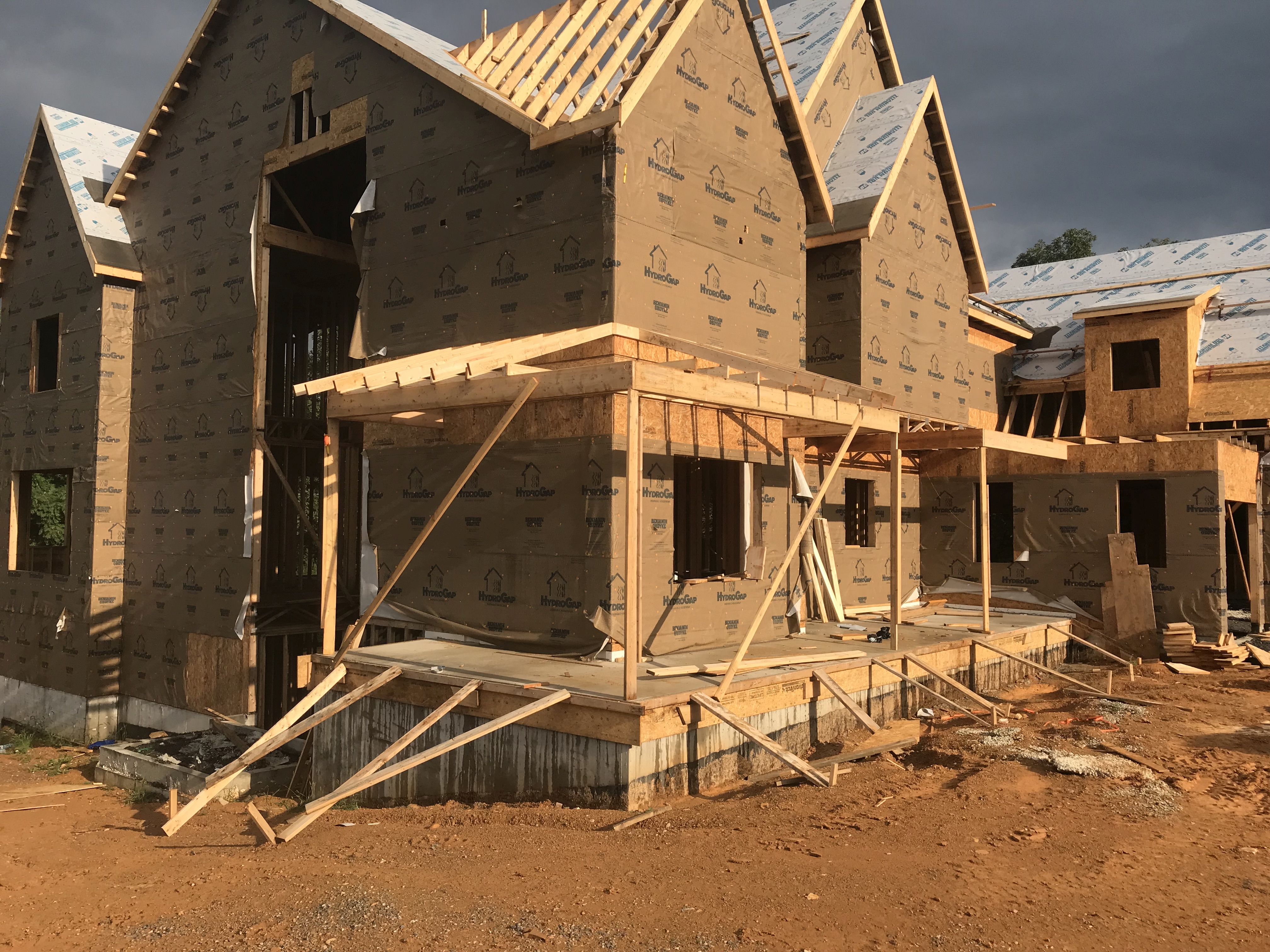 They also finished framing the back wall of the great room, and that's pretty much done now and ready for sheeting.
Sheeting supplies were also delivered in the afternoon, so they were able to make a little more progress on the last bit of roof.  They should be completely finished with that stage of the roof early next week!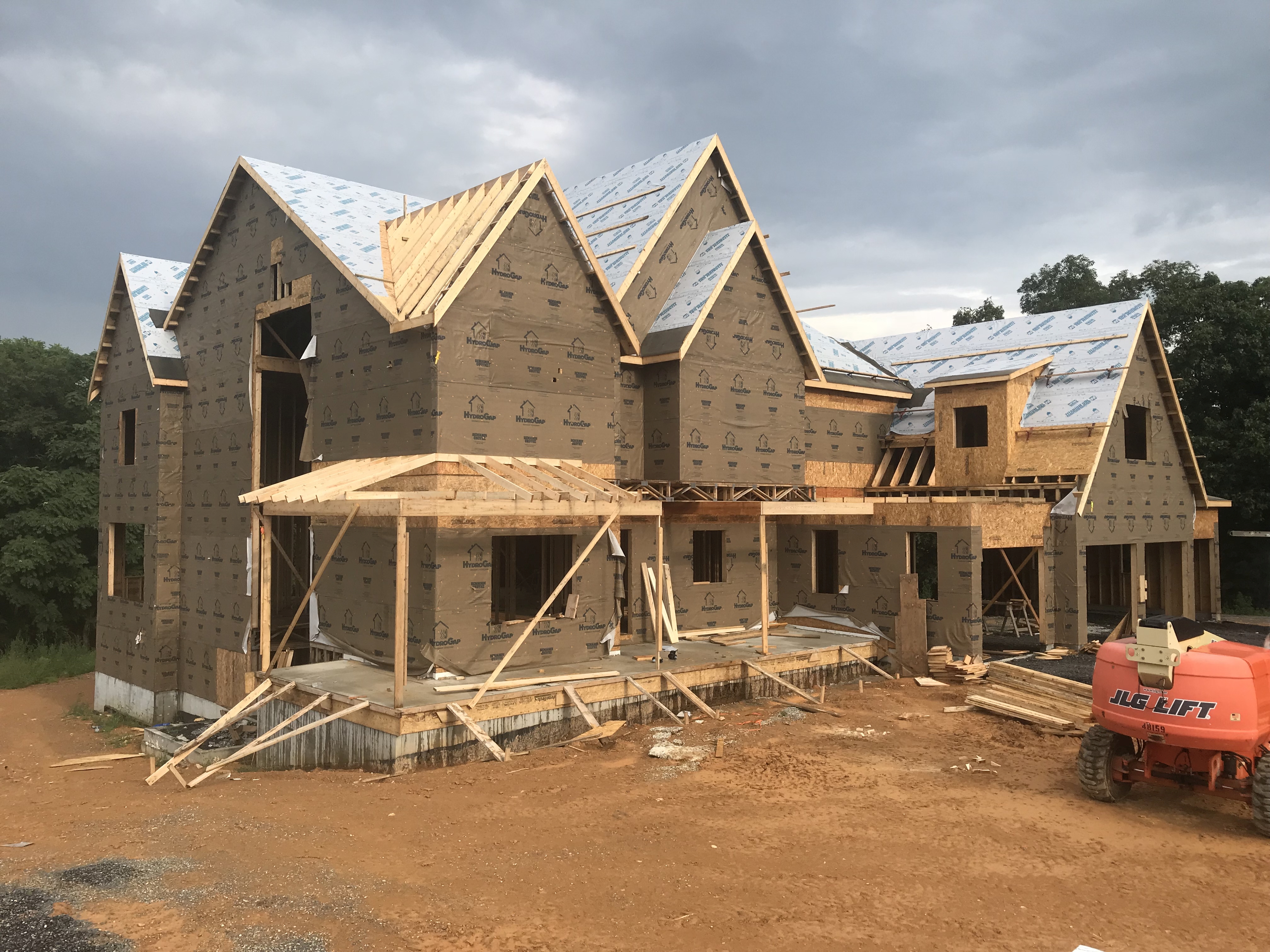 Thanks so much for keeping up with our build!  We love having you here!  The Home Building section of the blog is a great place to see all the progress of our Forever Farmhouse so far.