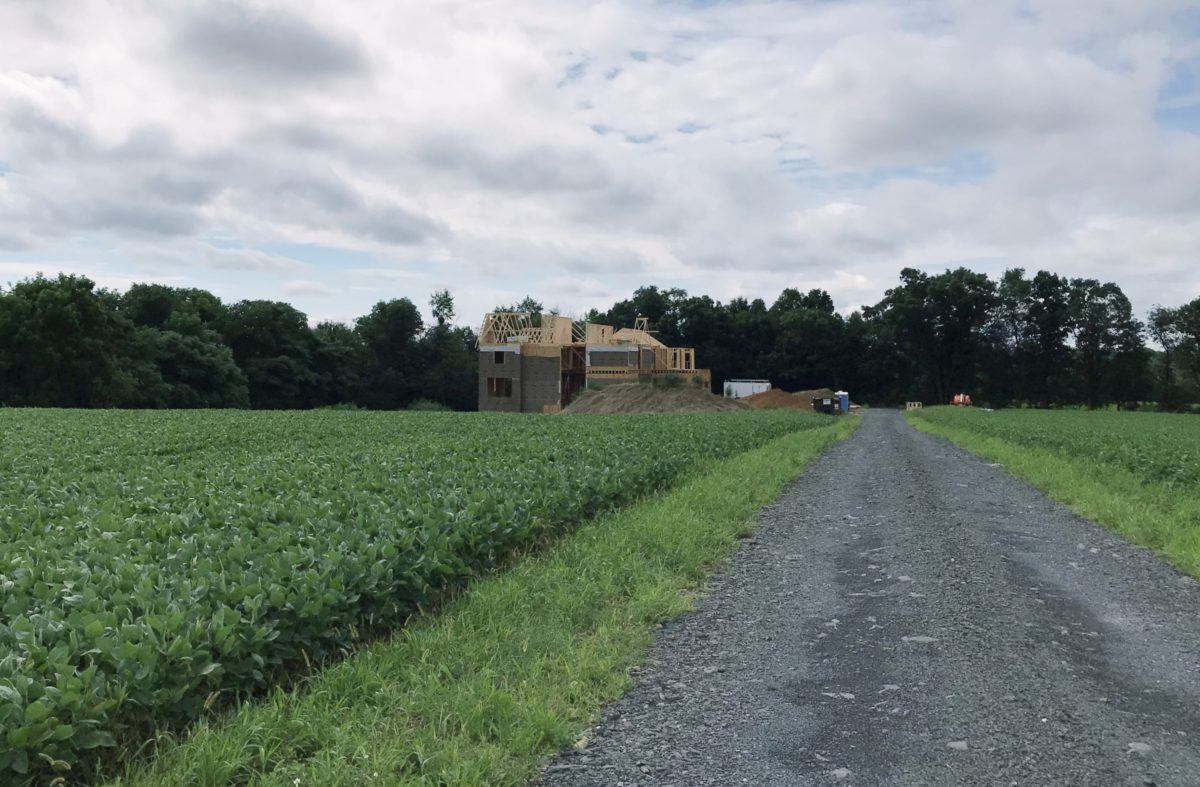 Monday and Tuesday, work was done to get the floor down on the attic level.  I wasn't able to get pictures these days, but the changes didn't feel very drastic.
Day 100 (Wednesday 07/18/18):  HAPPY ONE HUNDRED DAYS!!! I can't even believe that's how long it's been since this project started. Since they're about to start working on the great room rafters, they brought in this scaffolding: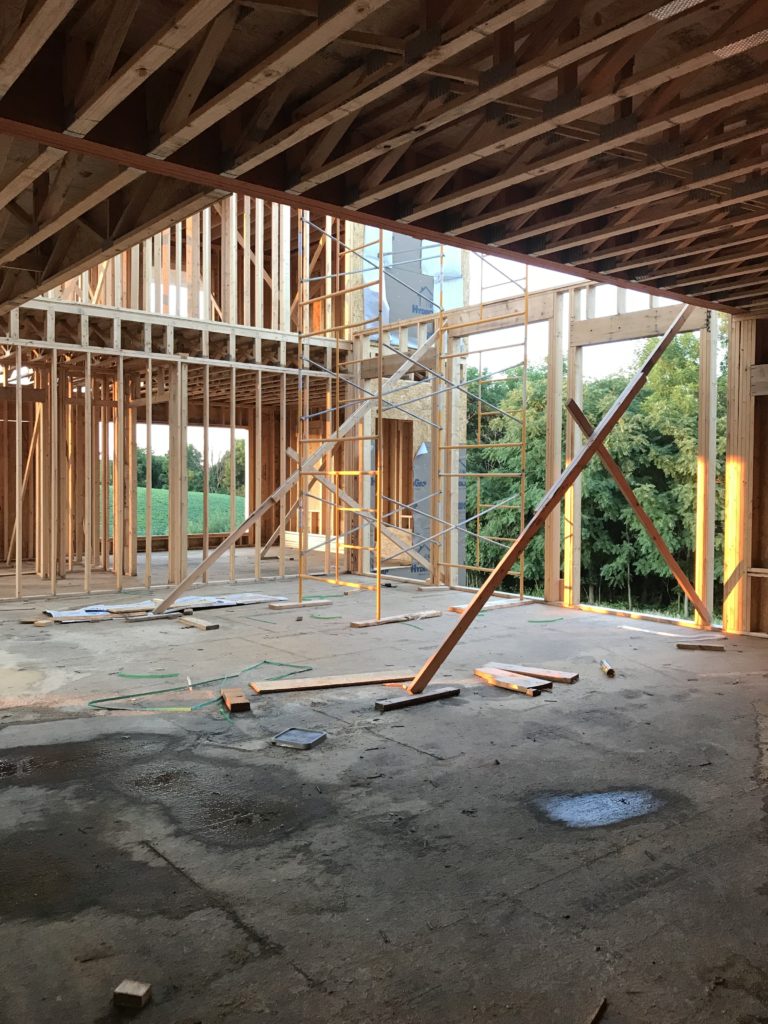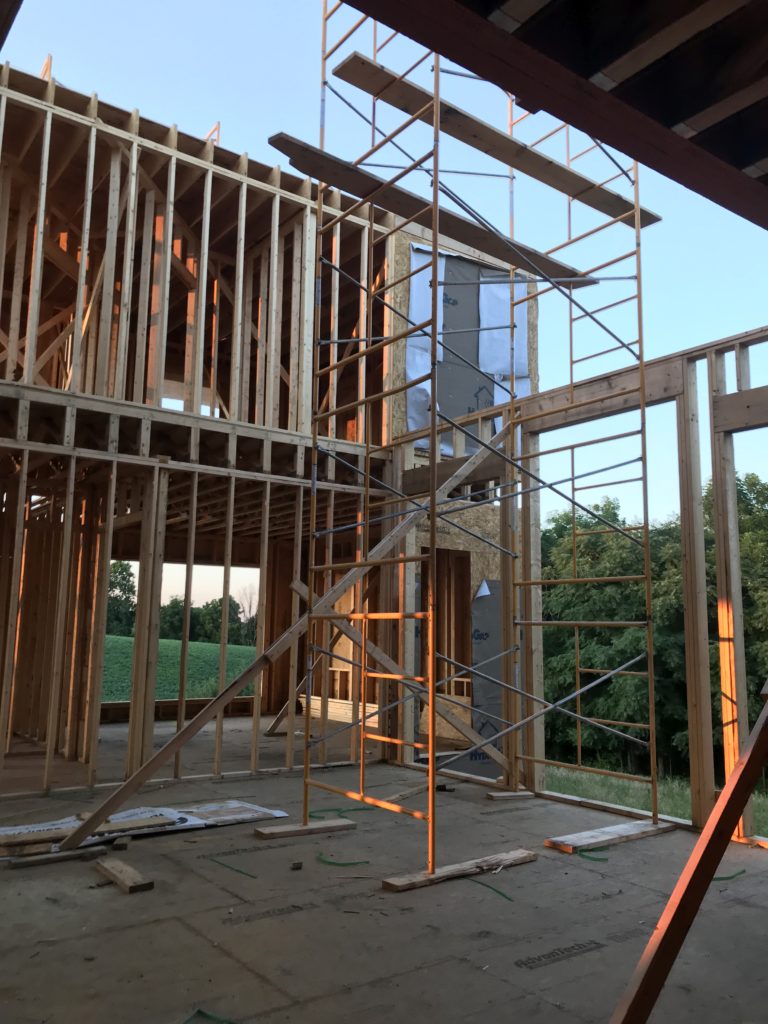 And the best part: They finished the floor for the attic level!  Next up: roof rafters!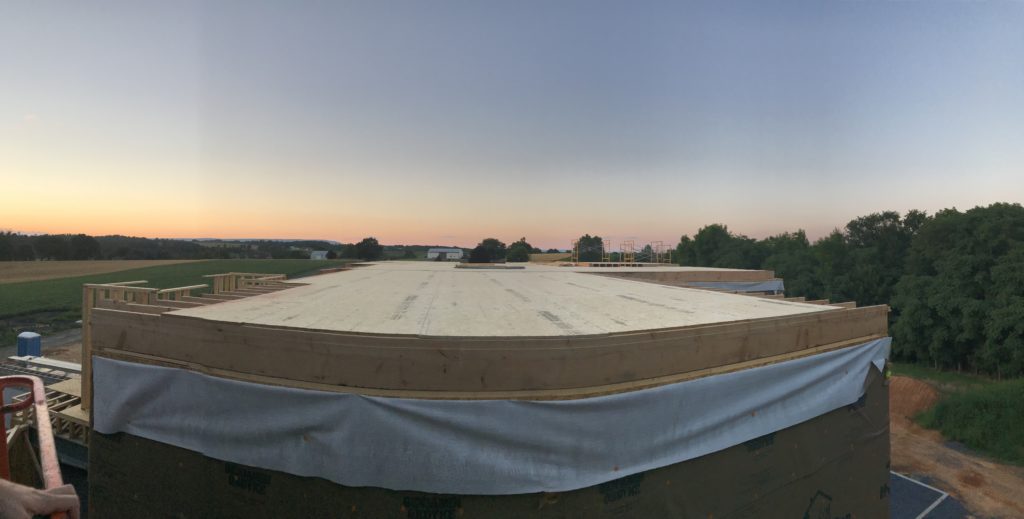 Day 101 (Thursday 07/19/18): Exciting progress today!  The roof is taking shape:

Maybe the coolest part for me was seeing what the great room cathedral would look like!  The view below is from the second story loft area.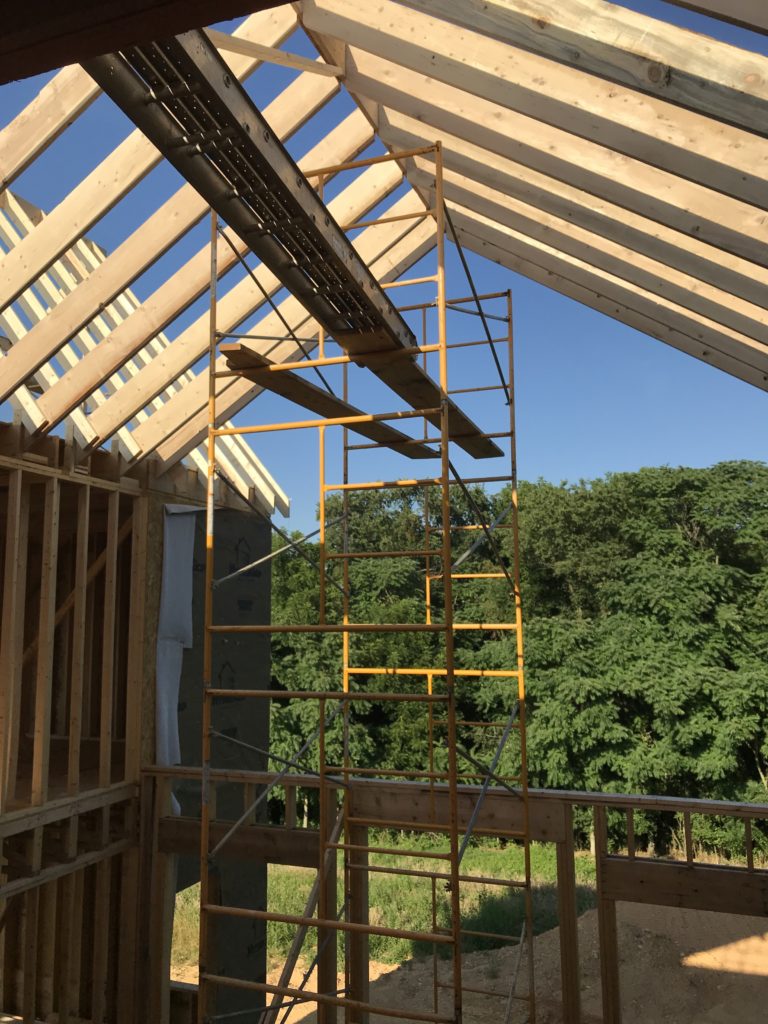 It was also really neat to see the whole way from the very top of the stairs down to the basement.  This picture doesn't do it justice.  It's about a 30-foot drop.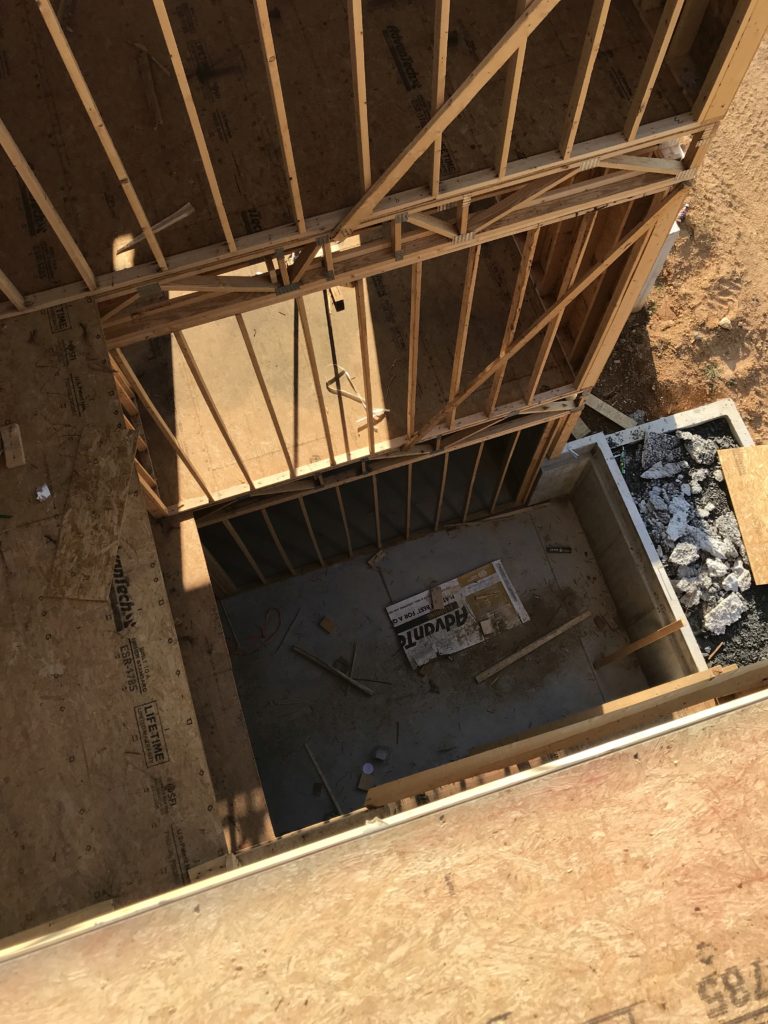 Day 102 (Friday 07/20/18): Walls were added up in the attic today where required to support the roof.  I didn't actually have a chance to get the whole way up to the attic to take pictures, but I was able to get a few from the ground.  Excuse the blurriness (I had to zoom in a little):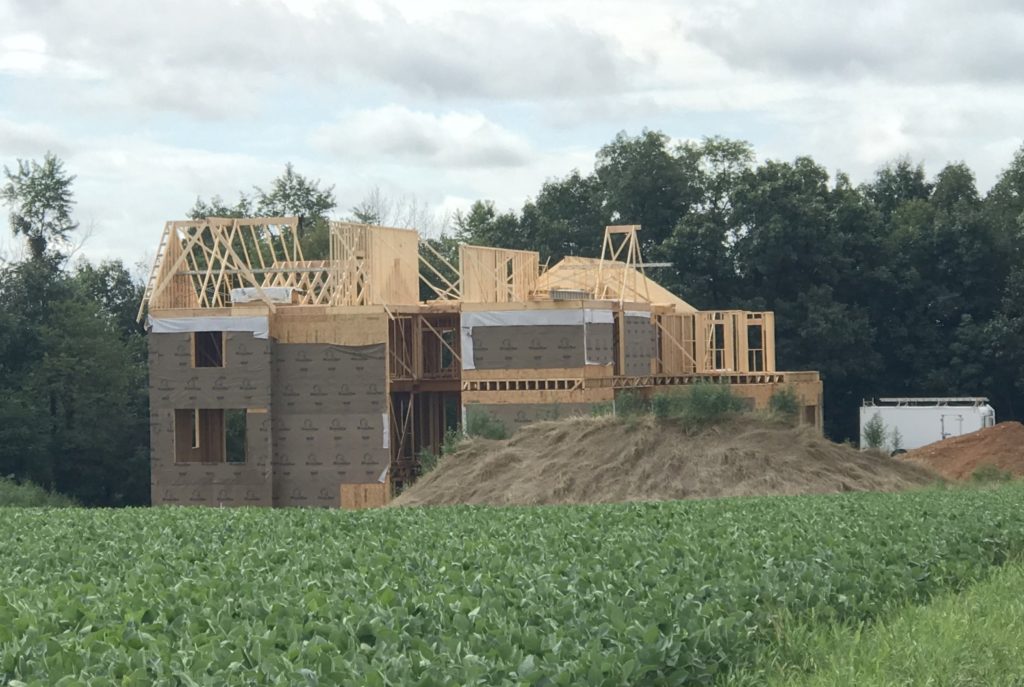 In the front view of the picture below, you can see the top of the attic walls.  You can also see that they poured the concrete for our front porch.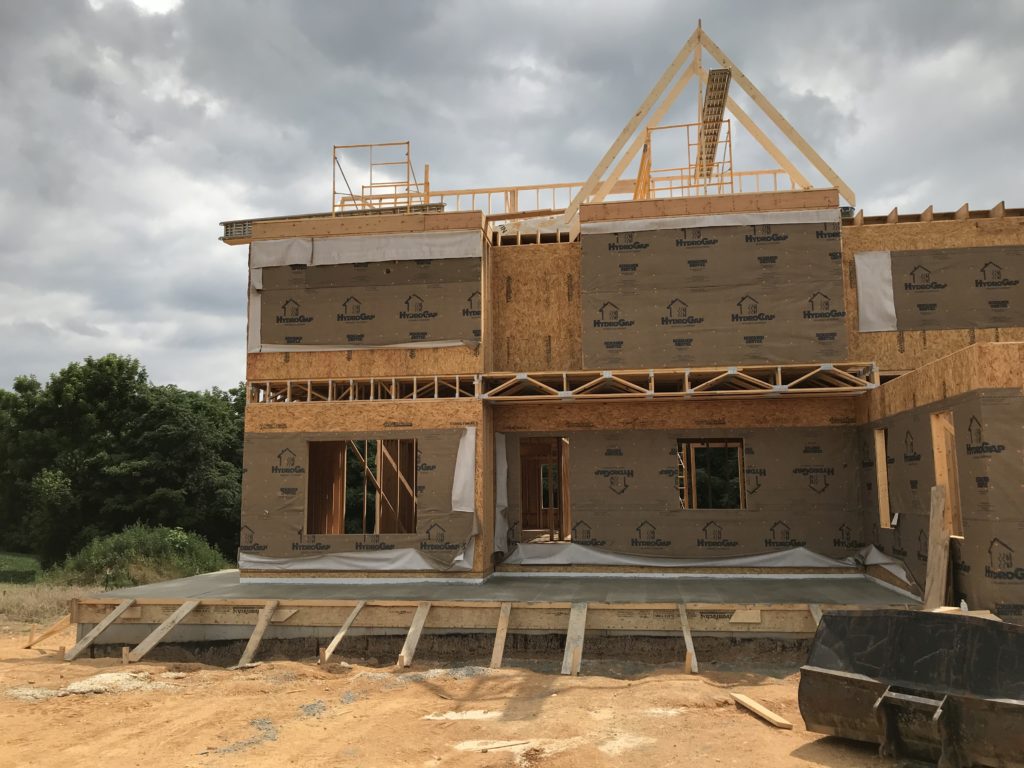 Here's another angle of the wrap-around porch: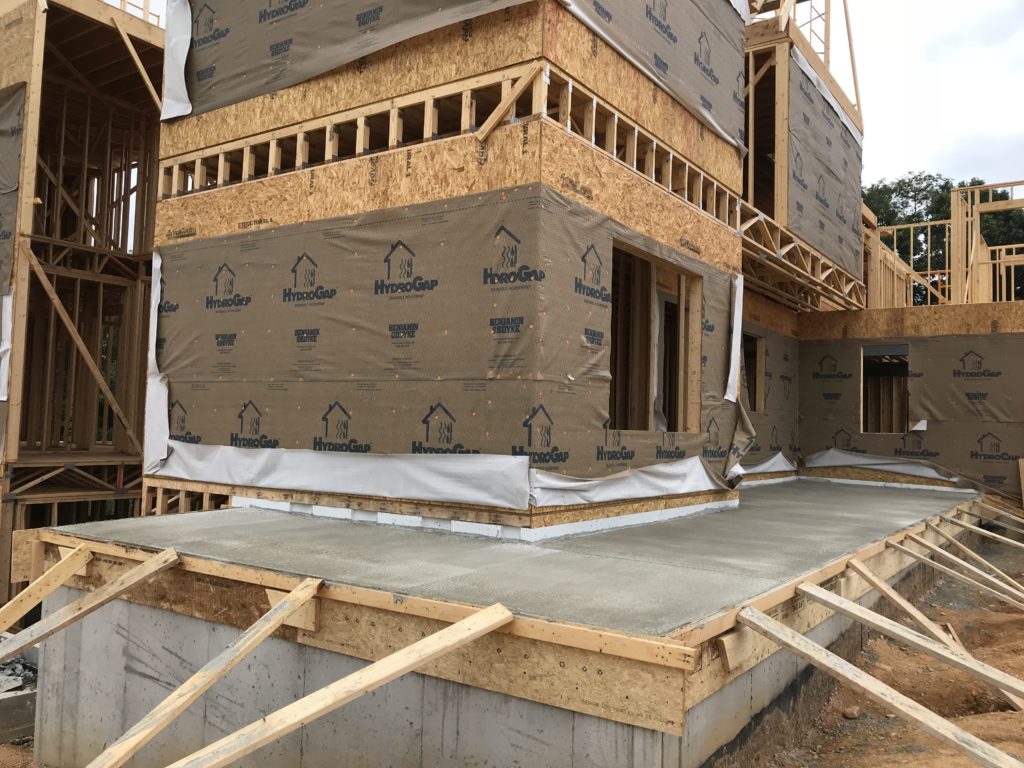 It's hard to tell, but the photo below was a zoom-in of the backside of one of the three tub/shower units that were delivered today.  It's sitting in the master bedroom on our second story.  I can't wait to check these out better soon.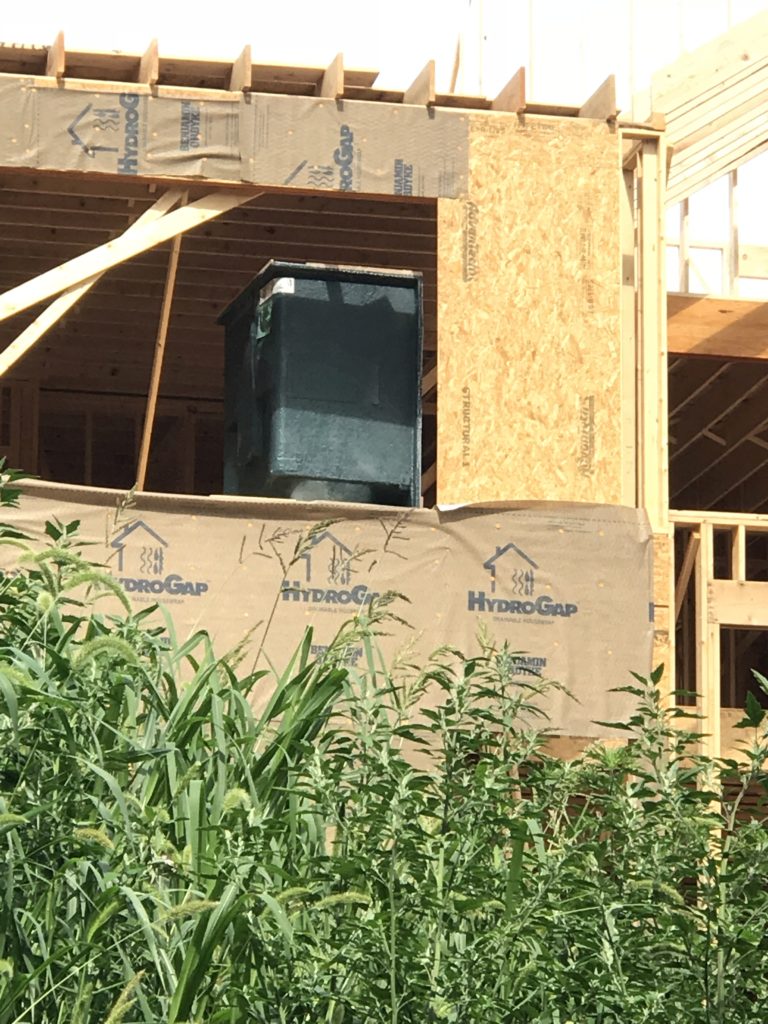 The back of the house is the part that has surprised me the most.  It looks much taller than I expected it to look for some reason, but I really love it.  We had planned to have a chimney running up the back if the tower below, but decided against it at the last moment.  The house won't be seen often from the back, and with the chimney needing to rise significantly over the roof, it was going to be sooooo super tall.  In the end, we just decided it was unnecessary (the fireplace using that chimney is gas and can be directly vented out the back wall so there is no real need for a chimney).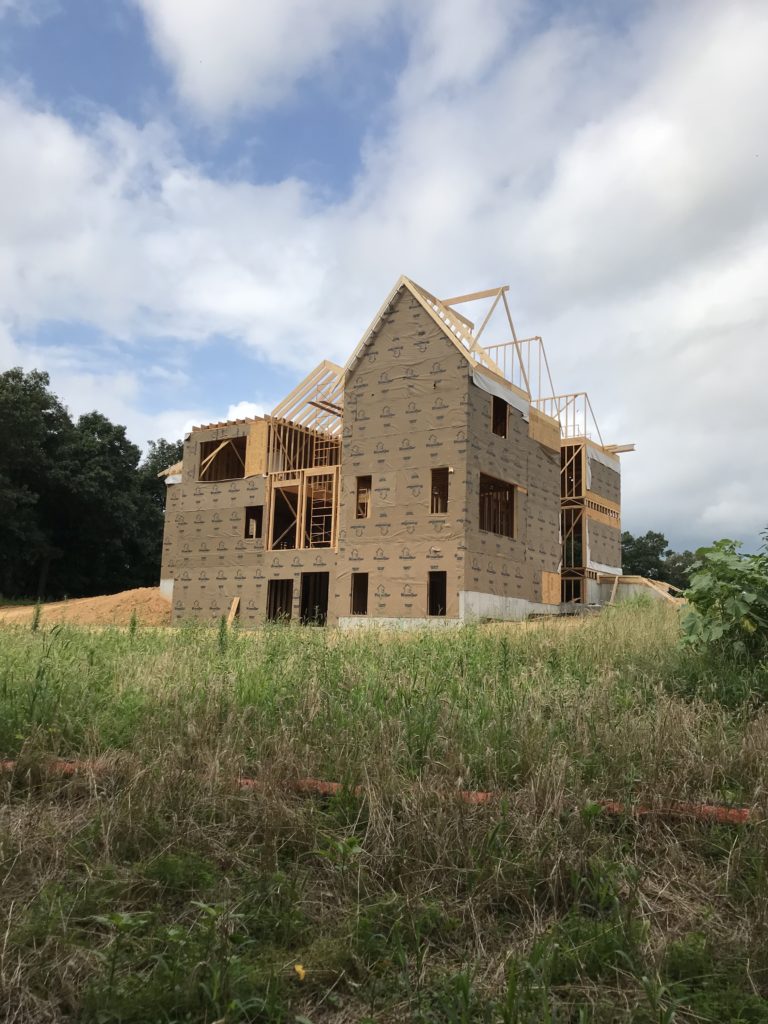 Thanks for reading! Check out the Home Building section to keep up with all our progress!  See you next week!