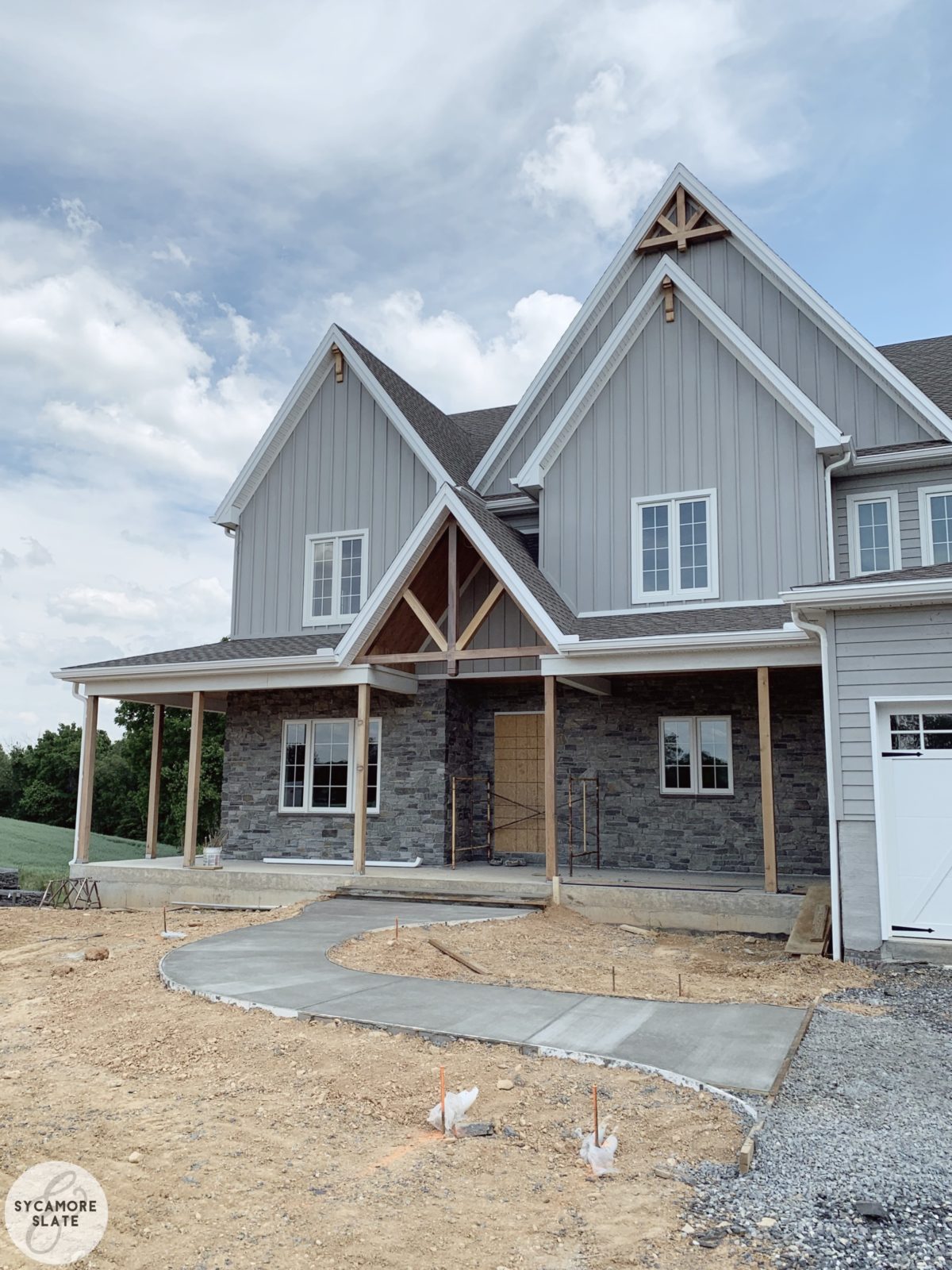 We've hit June of 2019, and the house is definitely in its home stretch now. We're hoping within the next two months that it will be "finished" or at least as close as it's going to get before we move in.
In the last couple of weeks, a good bit of stonework got done, with a bunch more slated to happen in the next week or so. Here's the master bedroom fireplace: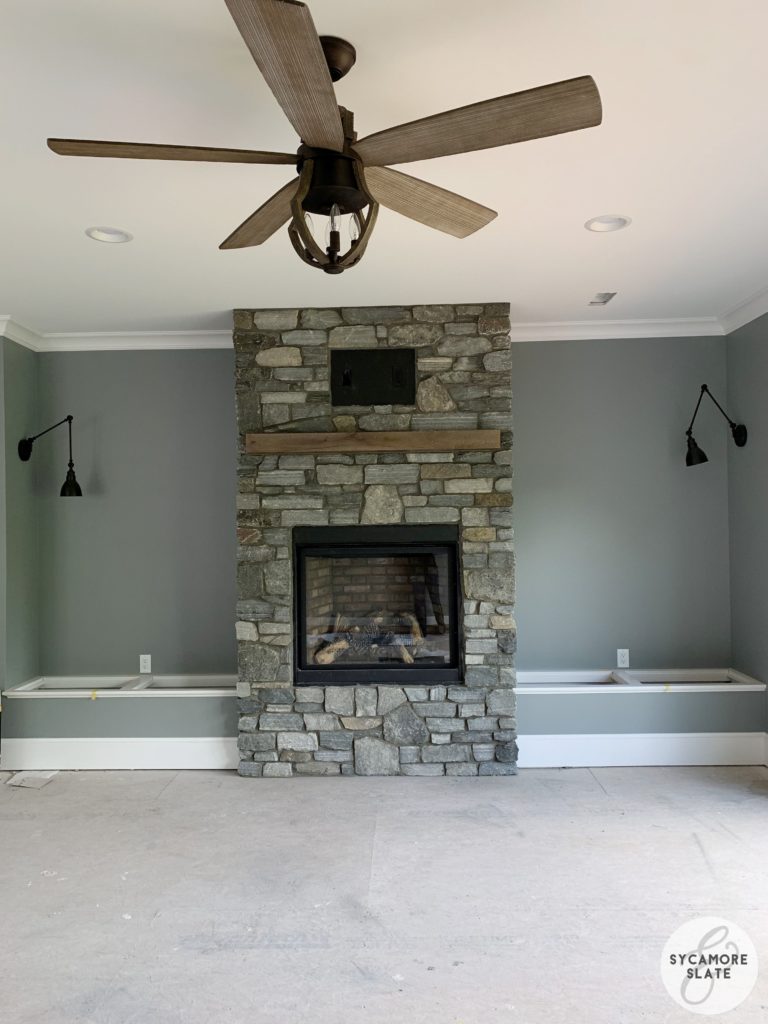 And the sunroom fireplace: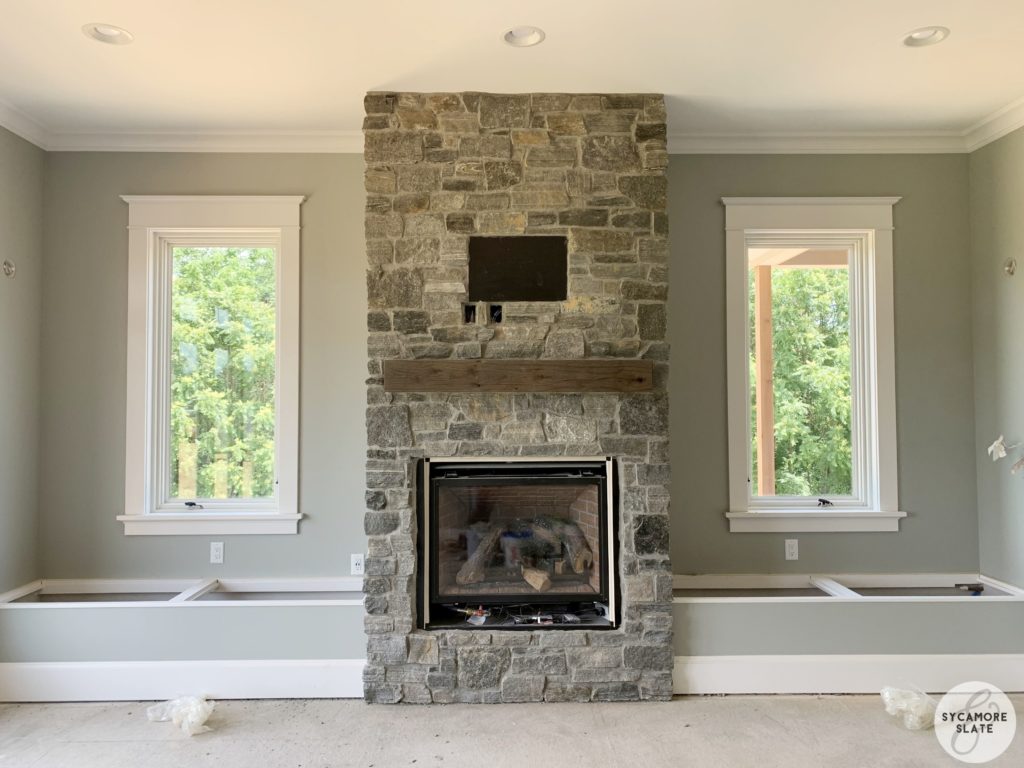 And more progress has been made with stone in other places around the house, too!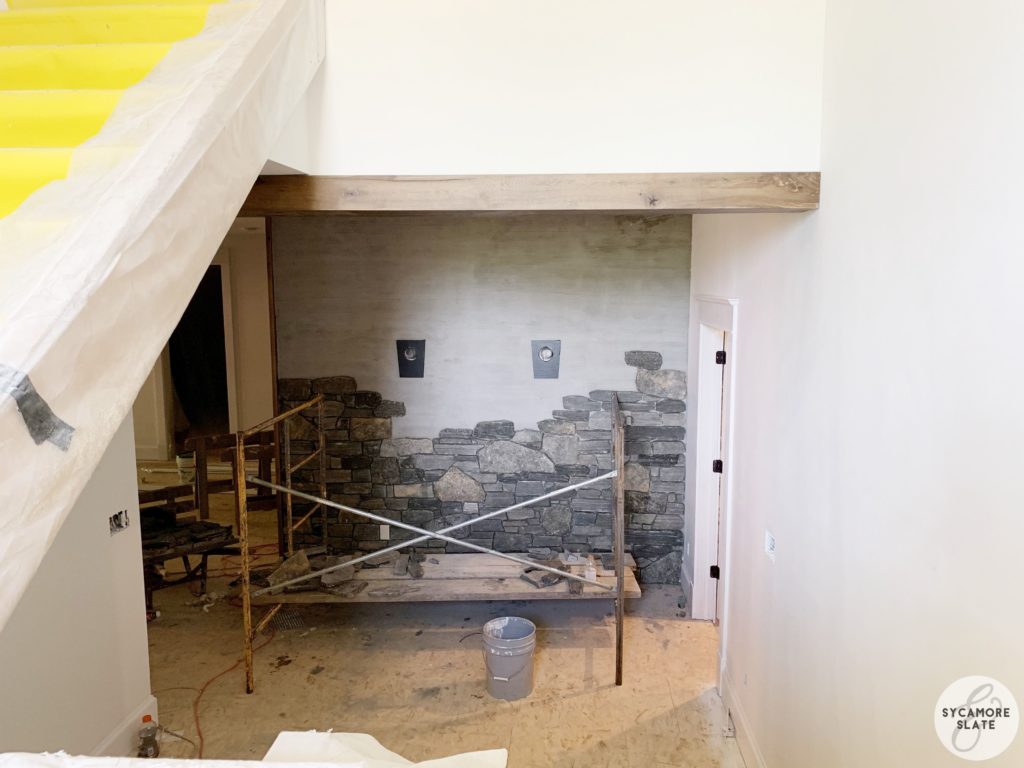 Also outside, they formed and poured the concrete stairs in the retaining walls and our front walkway. We'll be adding flagstone to the top of it yet, as well as on the porch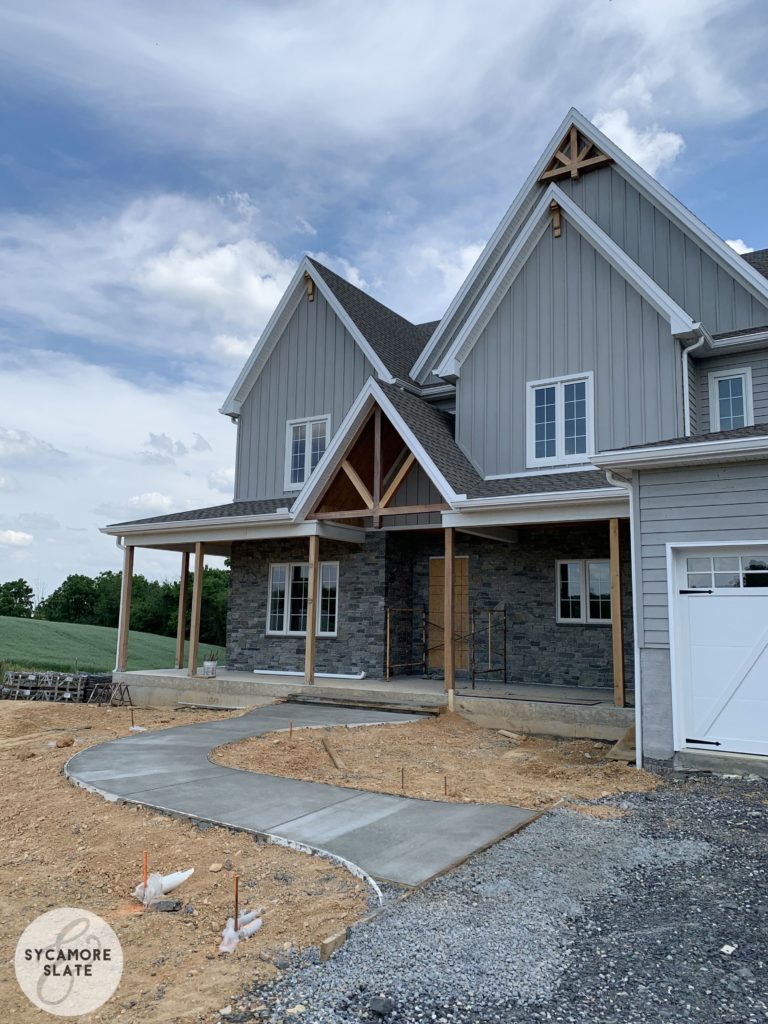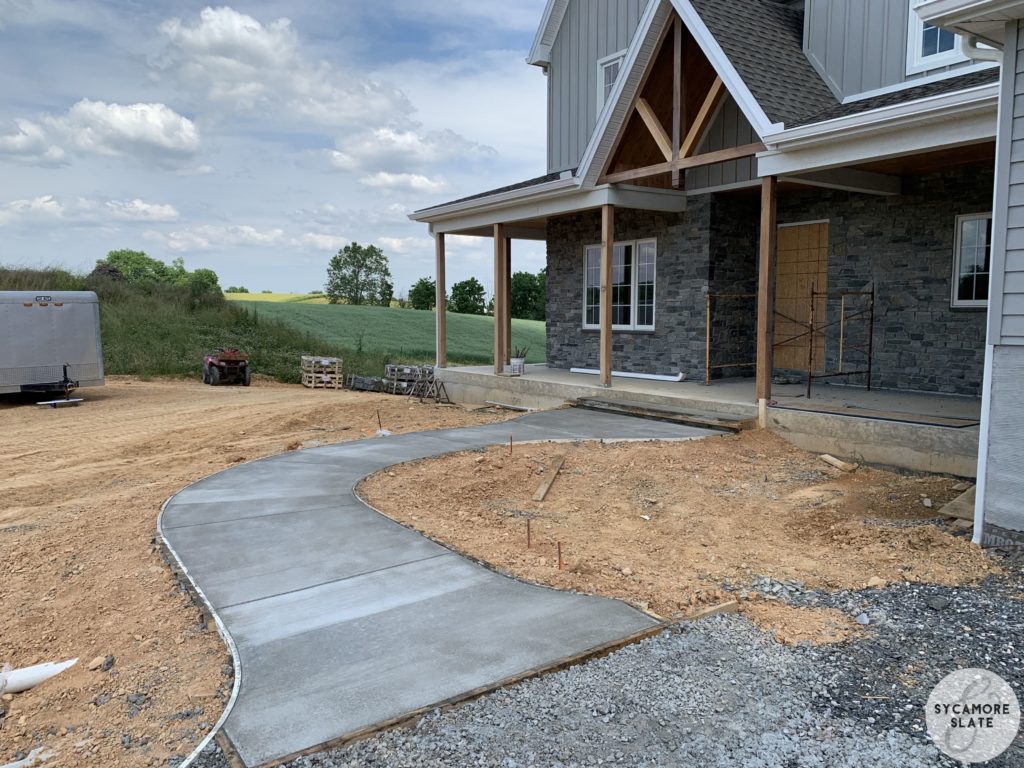 Inside, the painters are finished with nearly all the walls and trim throughout the house, except a few small spaces here and there and all the touchup work that will need to be done at the very end. They also started going back and painting the doors and finishing the trim, which we were waiting to do until the floors are installed.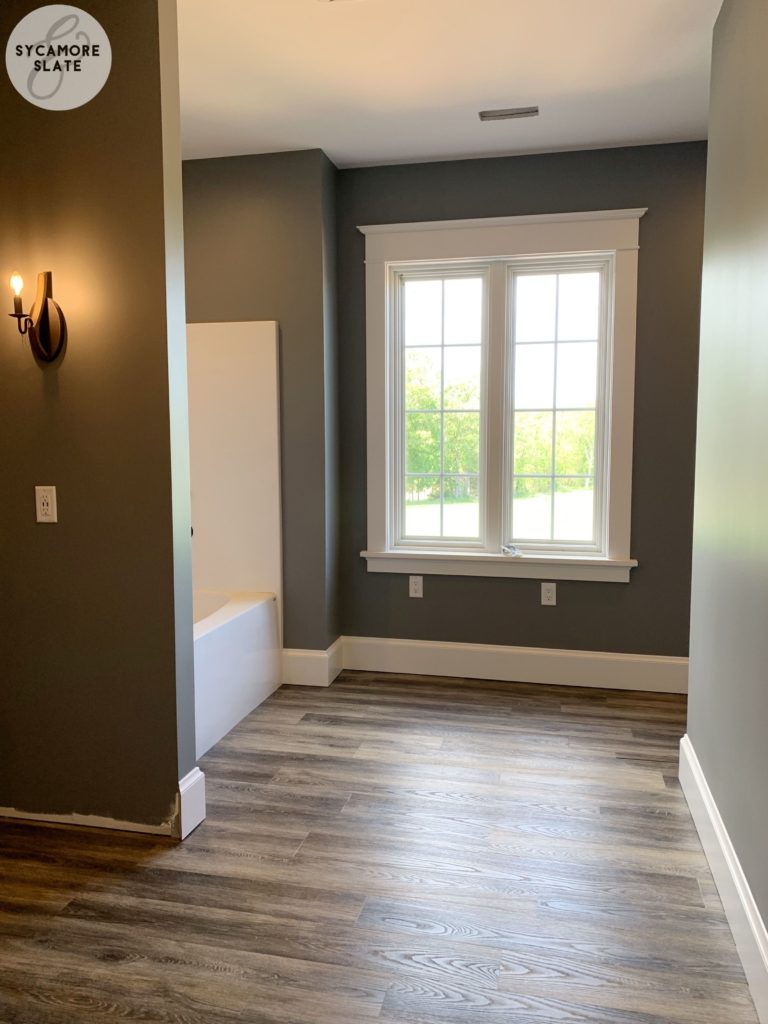 Which probably gives you a hint that we had the floors installed upstairs. It's a vinyl plank material called Margate Oak by Mannington Adura. It's a glue-down product, and the color we chose throughout the whole house (except the master bathroom) is called "harbor". We're really pleased with it, and we're glad it's working out because it was honestly the very first thing we ever picked out for the house (and ordered). That was over a year ago and so much has changed in the design since then.
Hopefully soon, I'll be able to dedicate a whole post to the flooring we chose and why I am so in love with it!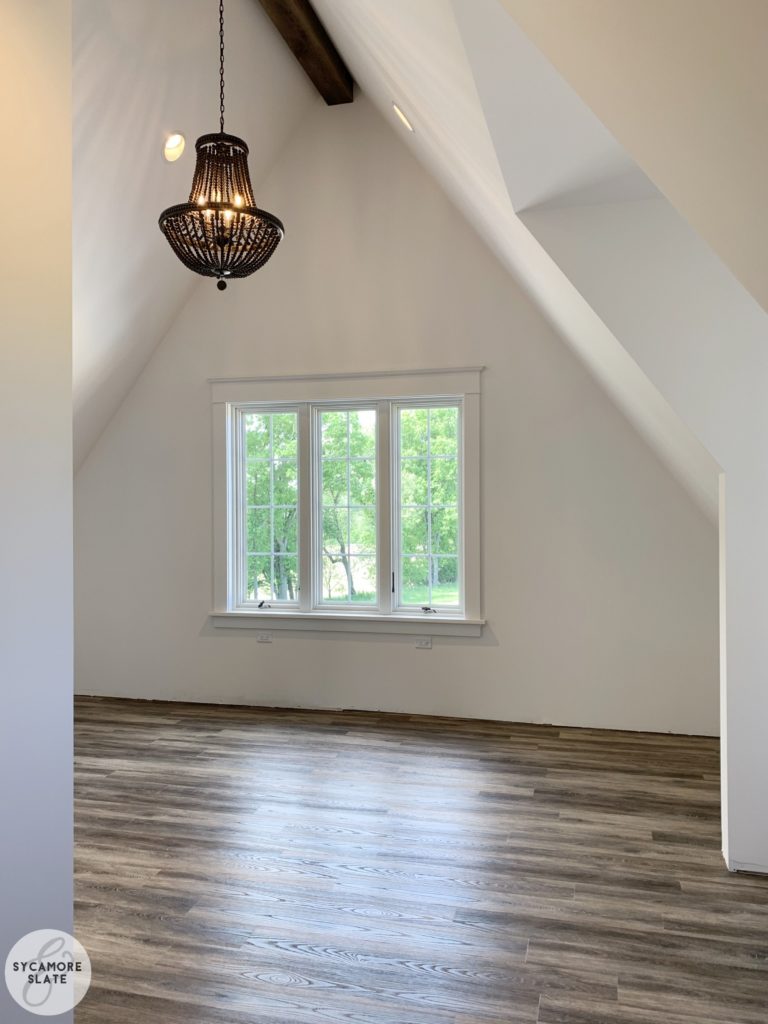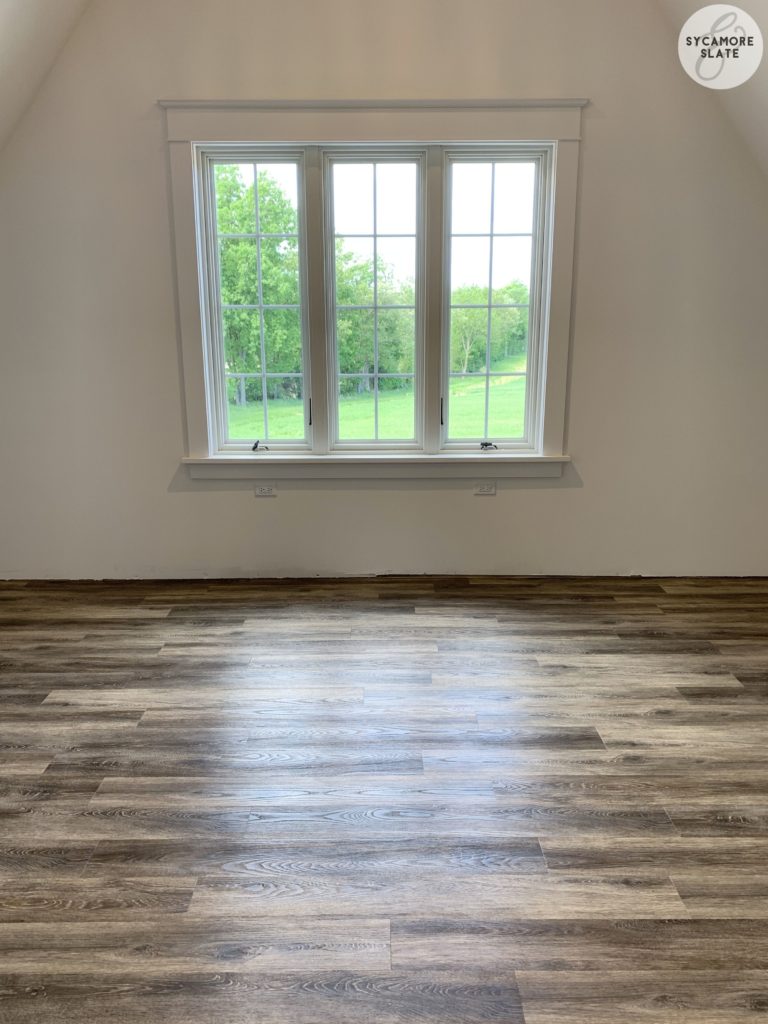 All of our vanities upstairs have arrived and been "set" in place. Our woodworker is absolutely amazing and has done a phenomenal job making what I drew him. I am just so in love with all of these pieces, even with them still sort of uncompleted: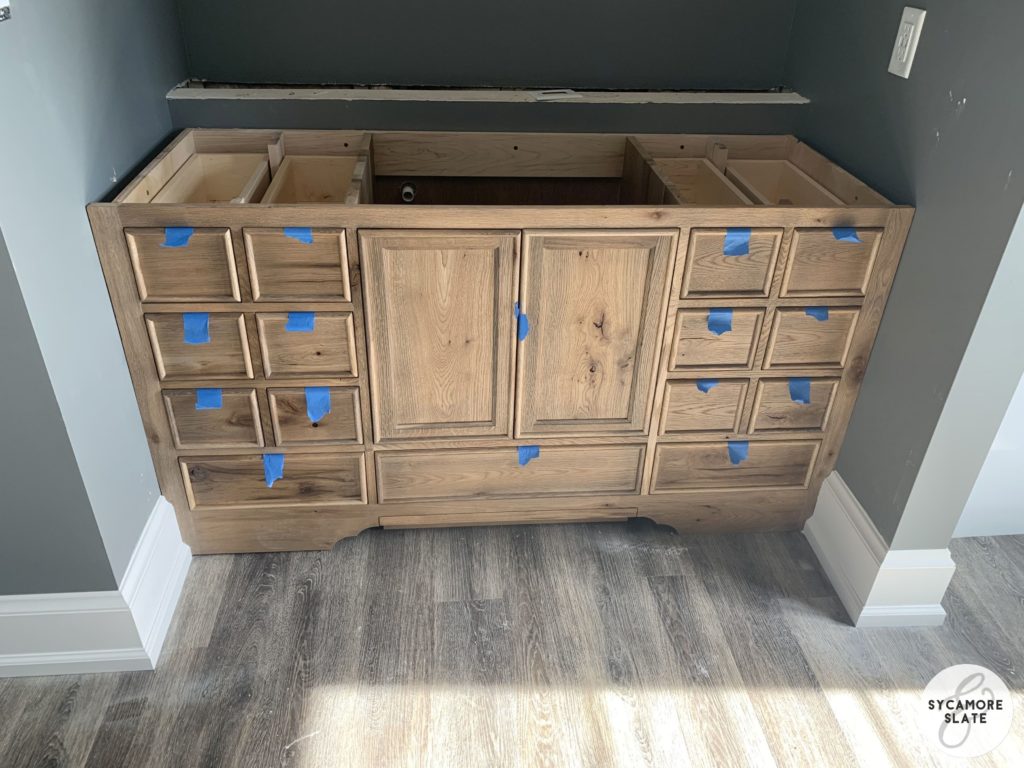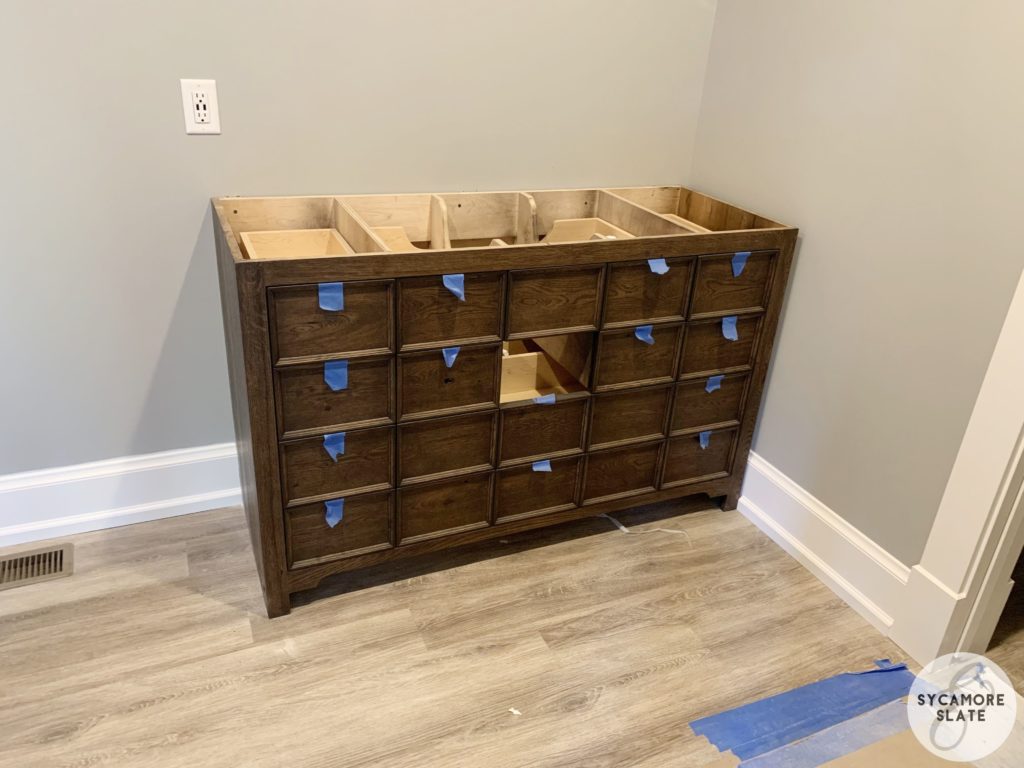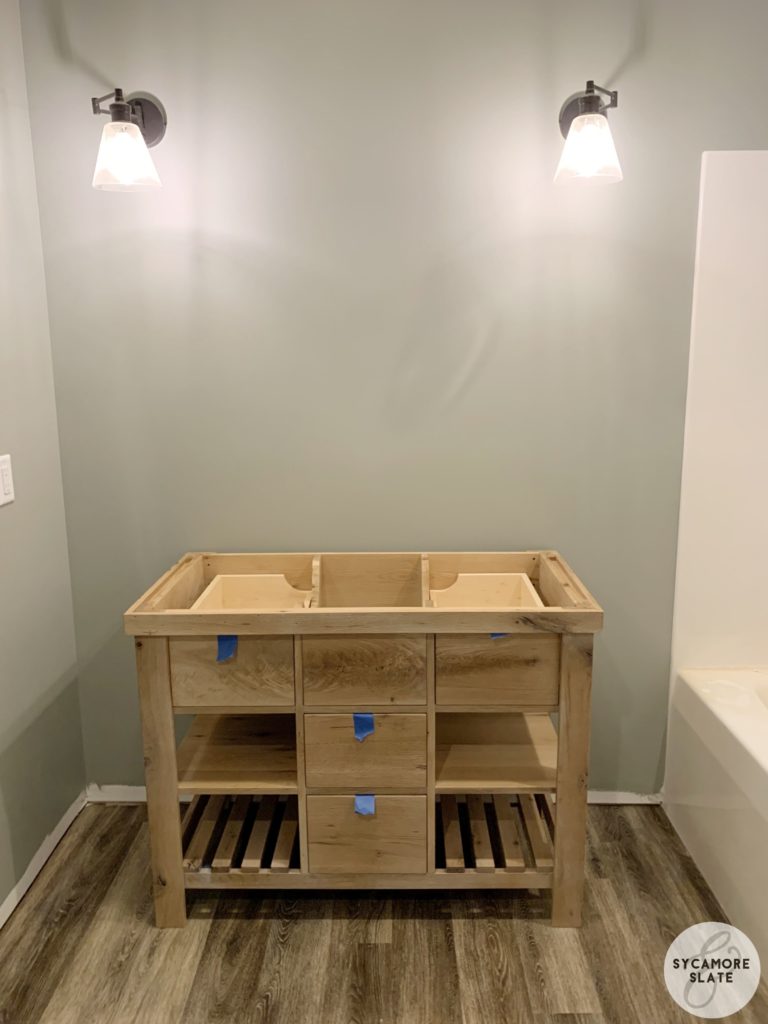 Our woodworker jokes that if we get tired of seeing the blue painters tape on all the fronts, we can go ahead and pick out our hardware. HA! I really need to decide on pulls asap!
With the vanities all ready to go, we contacted our granites supplier to have them come template our vanities, only to discover that one of our slabs had gone missing. The warehouse where we'd purchased it sold it to someone else! Such a disappointment considering that it was the second of two identical slabs we'd put on hold AND the first slab has already been installed over our bathtub. We haven't been able to find any slabs that look close enough to match it yet, so we're having to hold off on the master bathroom vanities.
Our master shower is almost done. They only need to add the shower fixtures, but you can really get a feel of how it will look now. I really love it. I do wish you couldn't see the grout lines in the pebble floor so much but with a meshed panel system, I think it's a bit unavoidable. (Pictures are before grout was done.)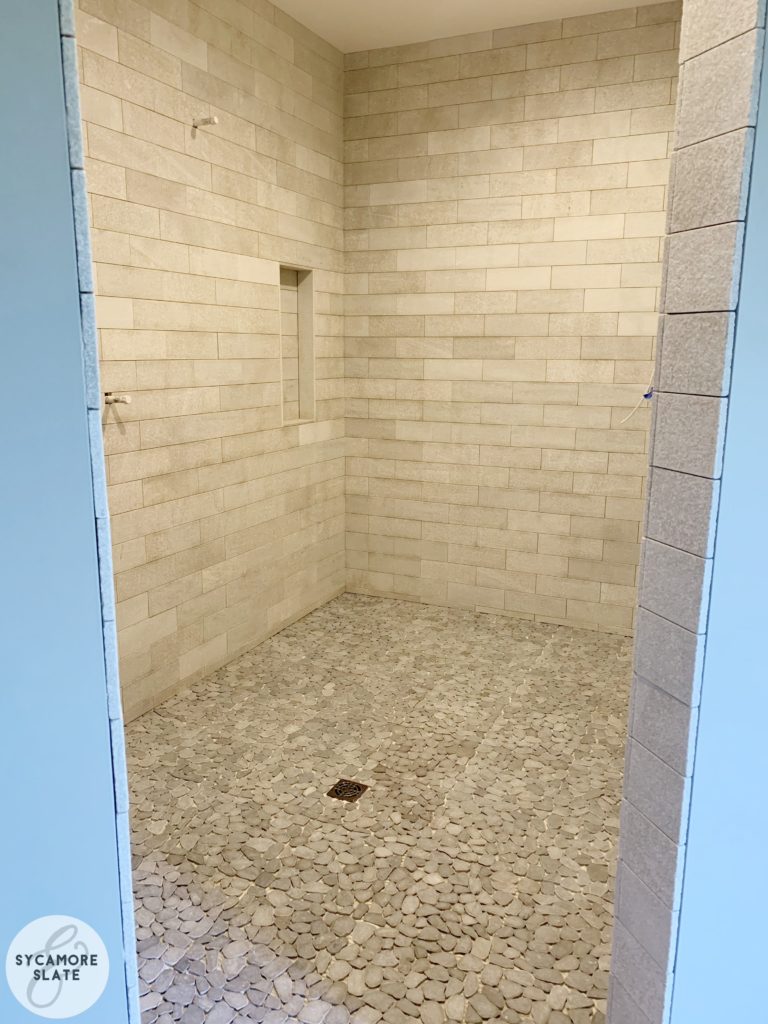 The subway tile on the walls is a natural product my husband sells, and the pictures just don't do it justice. It's so pretty in person with these little specs that sparkle and draw your eye. The tiles all have subtle shifts in shades of gray and white that keep it from getting boring. It's really a gorgeous stone.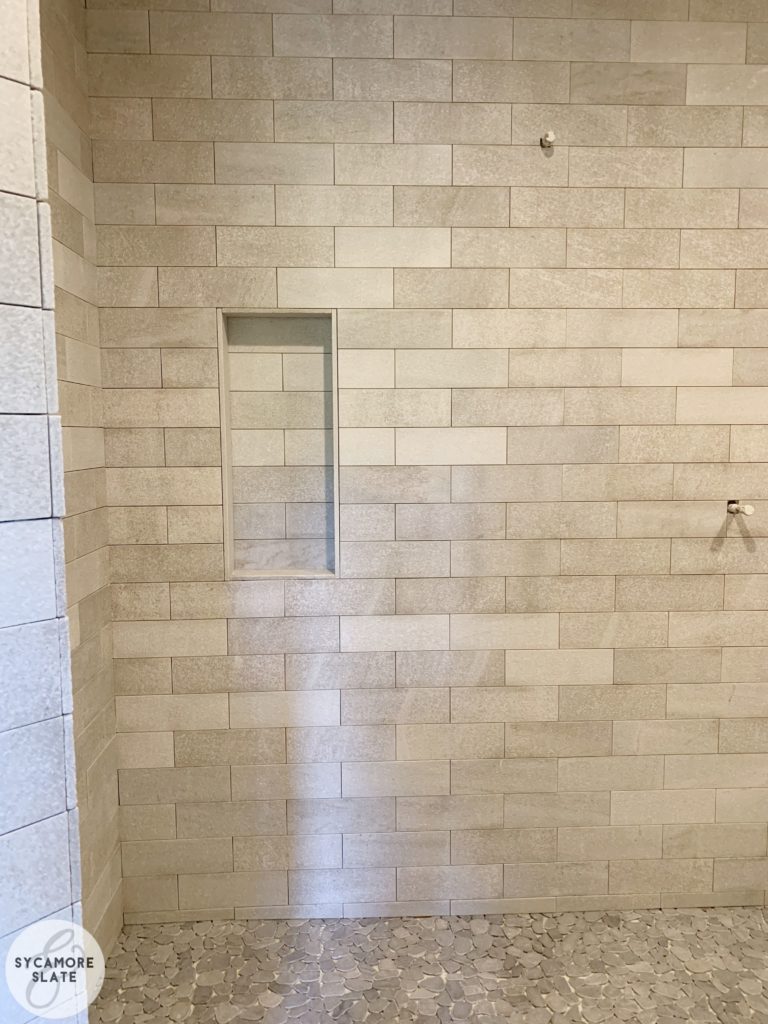 Most of the rest of the progress is all little detail work that is very important and time-consuming but mostly "behind the scenes" stuff.
I hope you guys enjoyed catching up with our house progress this month. I'm expecting to start updating a little more often now, since the progress seems to be happening a bit quicker. Thanks so much for sending this time with us! If you want to see all the house progress to-date, check out the Home Building section.
You can also sign up to my newsletter by scrolling down a bit farther. You'll receive an email every time I post a new update!