Day 64 (Tuesday 06/12/18):  Framing in the basement was supposed to start on Monday, but a rainy morning and lingering wetness held the guys off til today.  This part is so much fun.  The walls going up makes this all seem so real.  At the end of the day, they had two doors in the basement framed in, as well as part of the basement guest bedroom.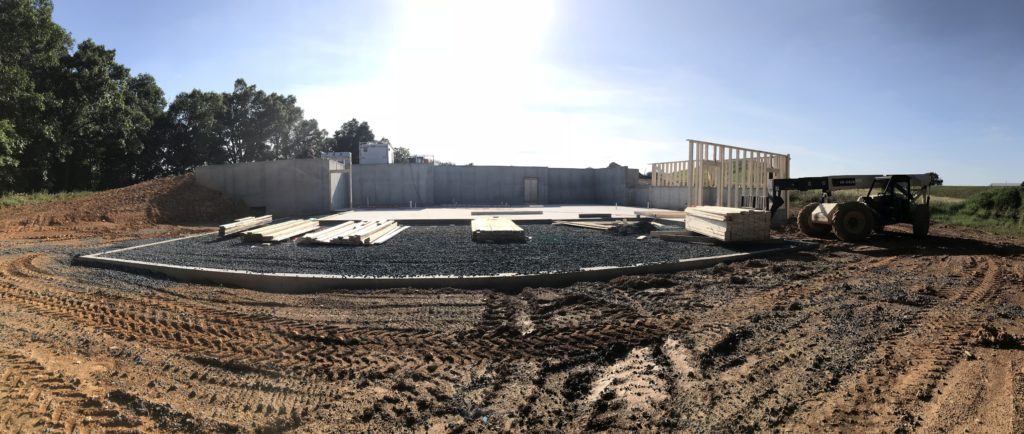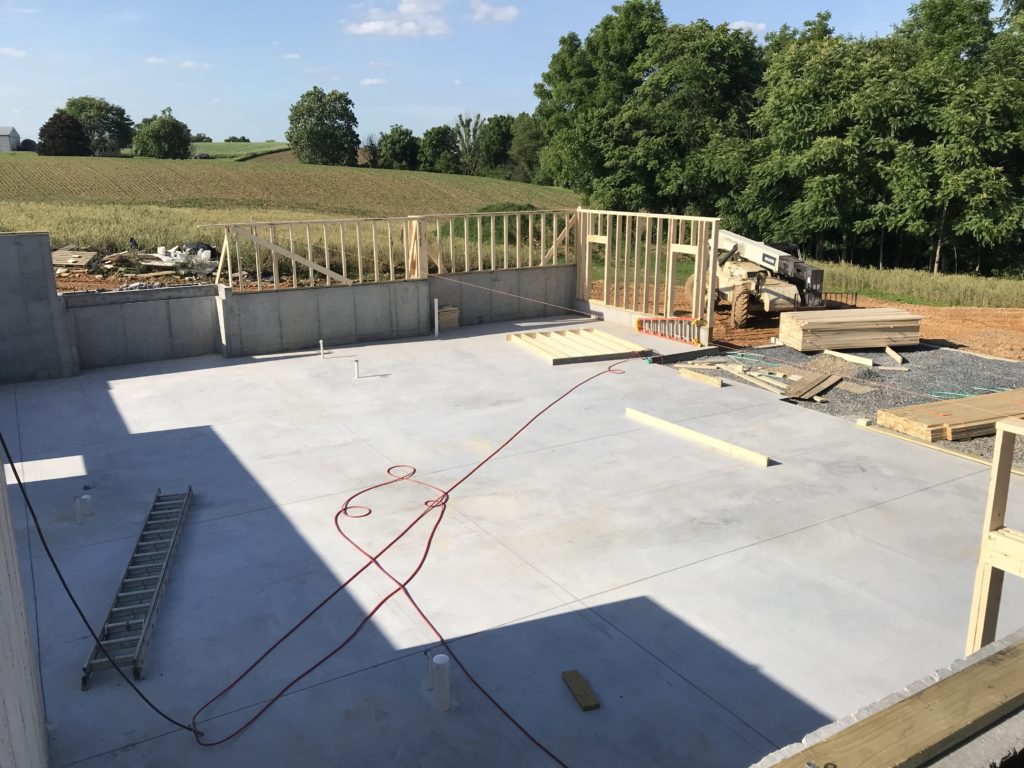 Day 65 (Wednesday 06/13/18):  Rainy again this morning, which kept the workers from starting until after 10am.  They still made excellent progress today!  All the outer walls are up, as well as the support wall between the main entertaining area and theater!  They have all the other walls drawn out on the concrete, and  I was so excited to actually step into each room and see what each space would feel like.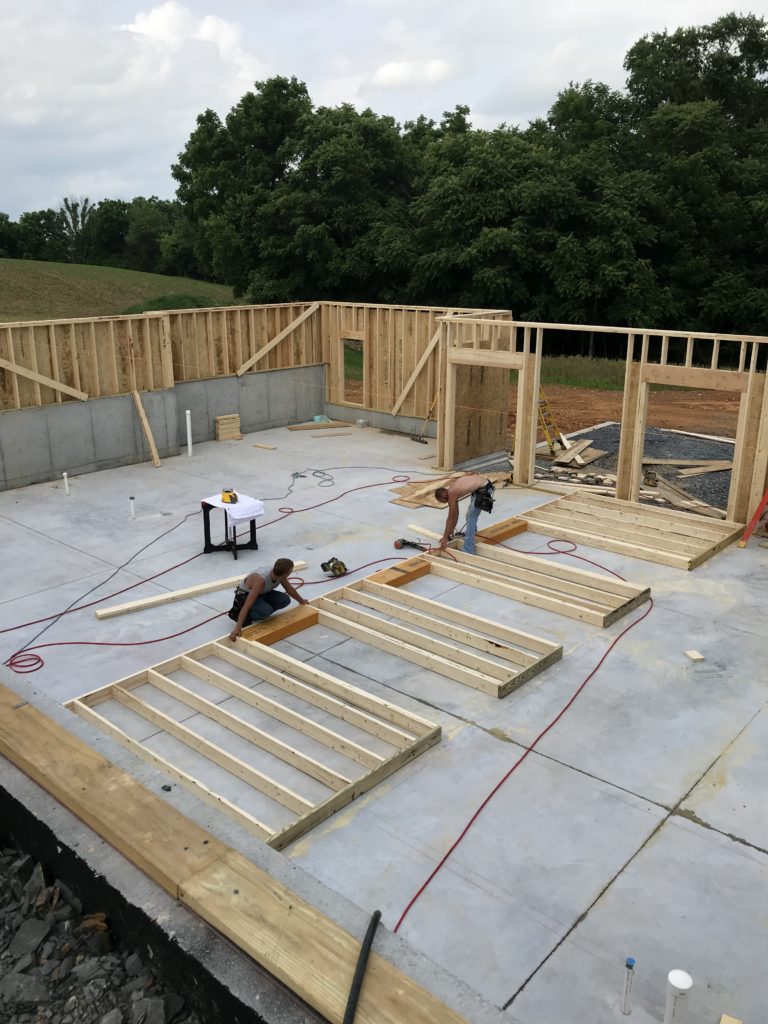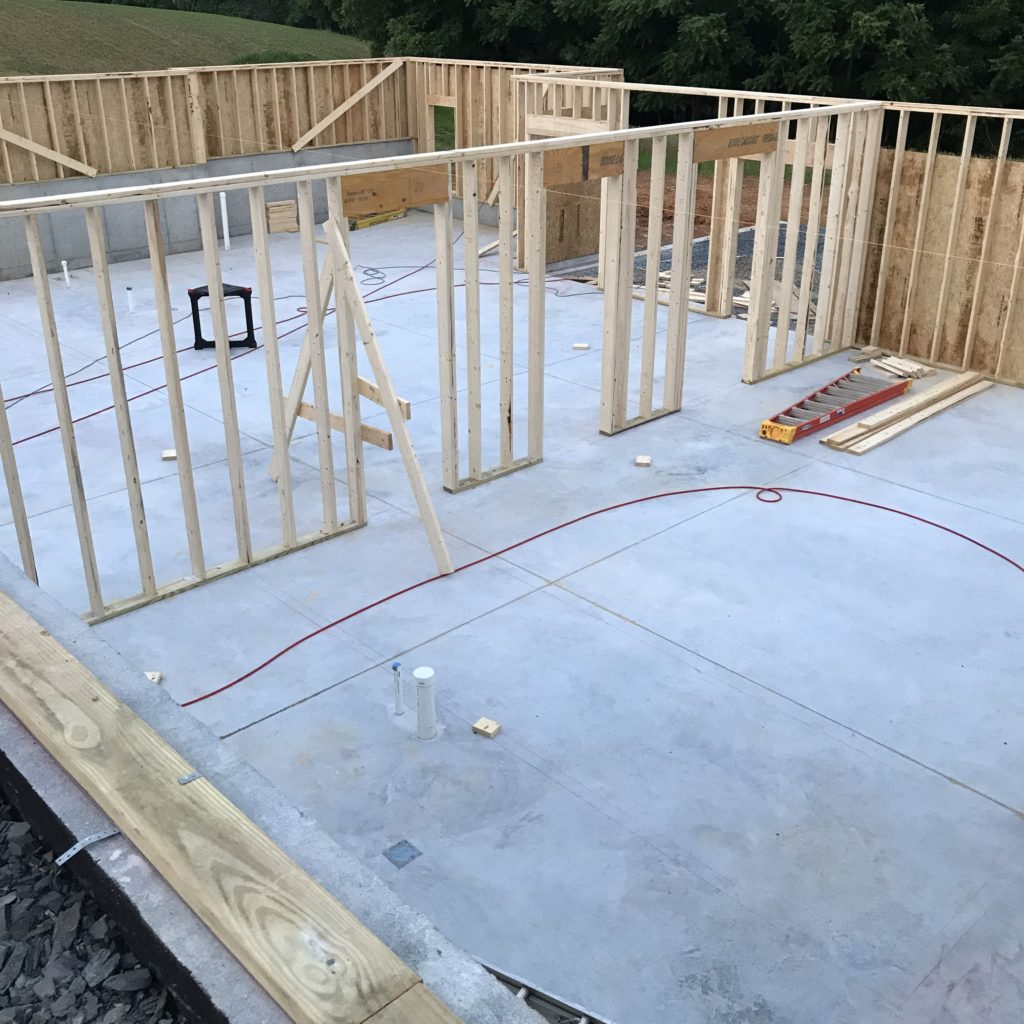 Day 66 (Thursday 06/14/28):  They continued putting basement walls up today, mostly in the bathroom and guest room.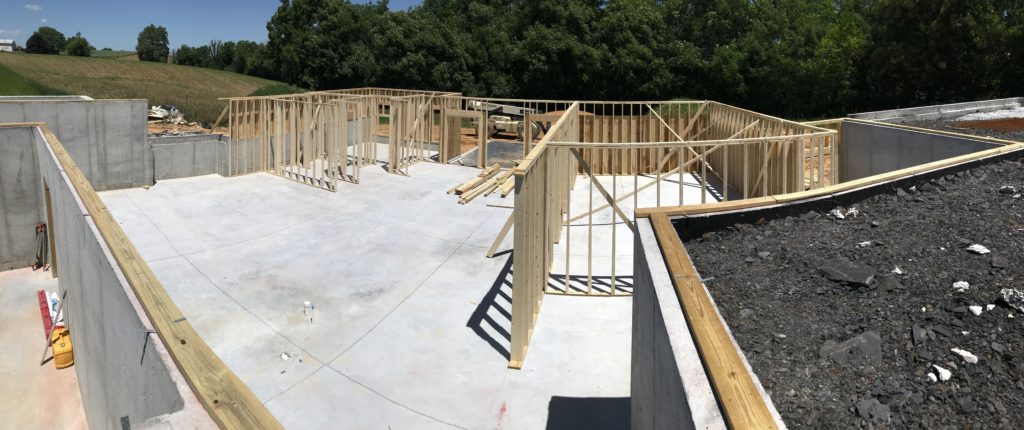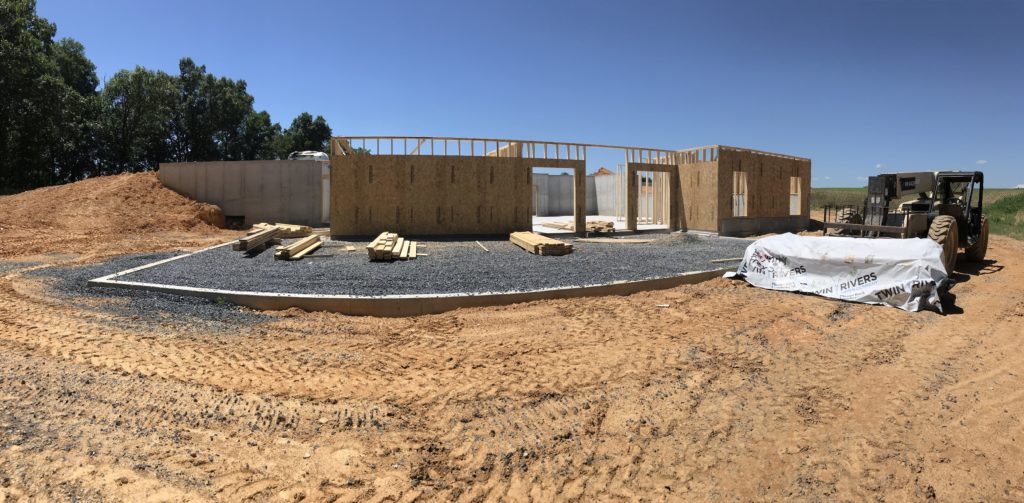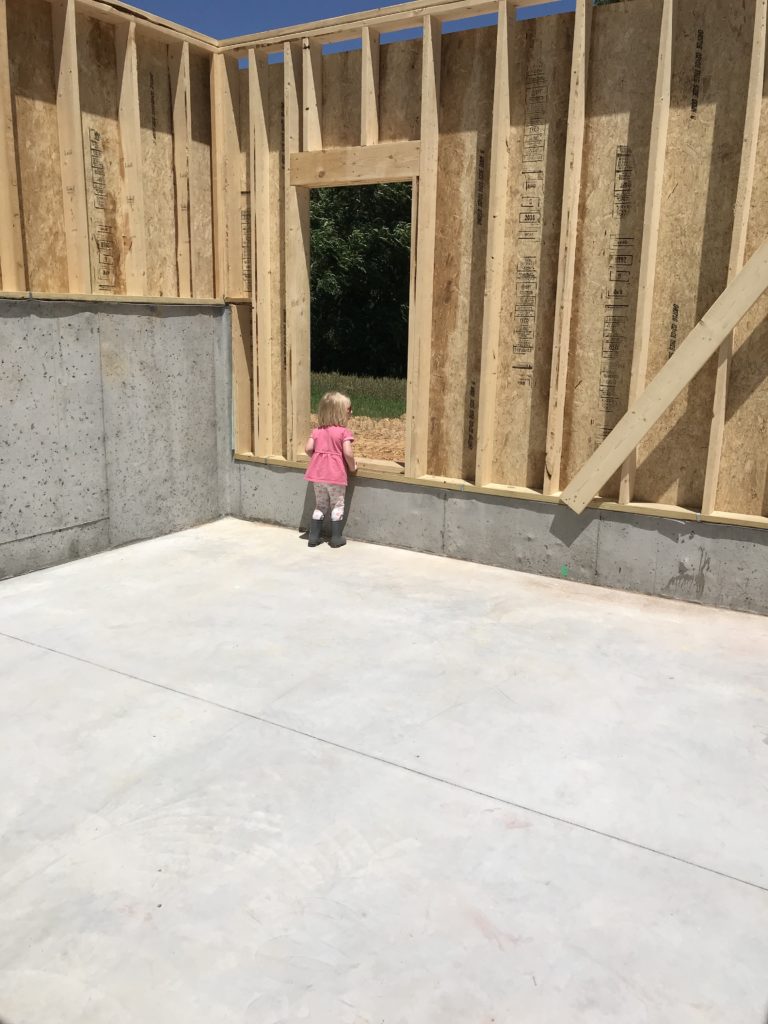 Evie had such fun looking out the windows of the guest room.
Day 67 (Friday 06/15/18): They continued working in the basement in the morning.  It's so much fun to see what I drew on a piece of paper come to life.  I realize the pictures don't make it easy to tell what's going on here, but we're looking at the hall (in the center) that leads straight into the bathroom, or hang a right into the guest room.  The room I'm standing in to take the picture is the main entertaining area in the basement.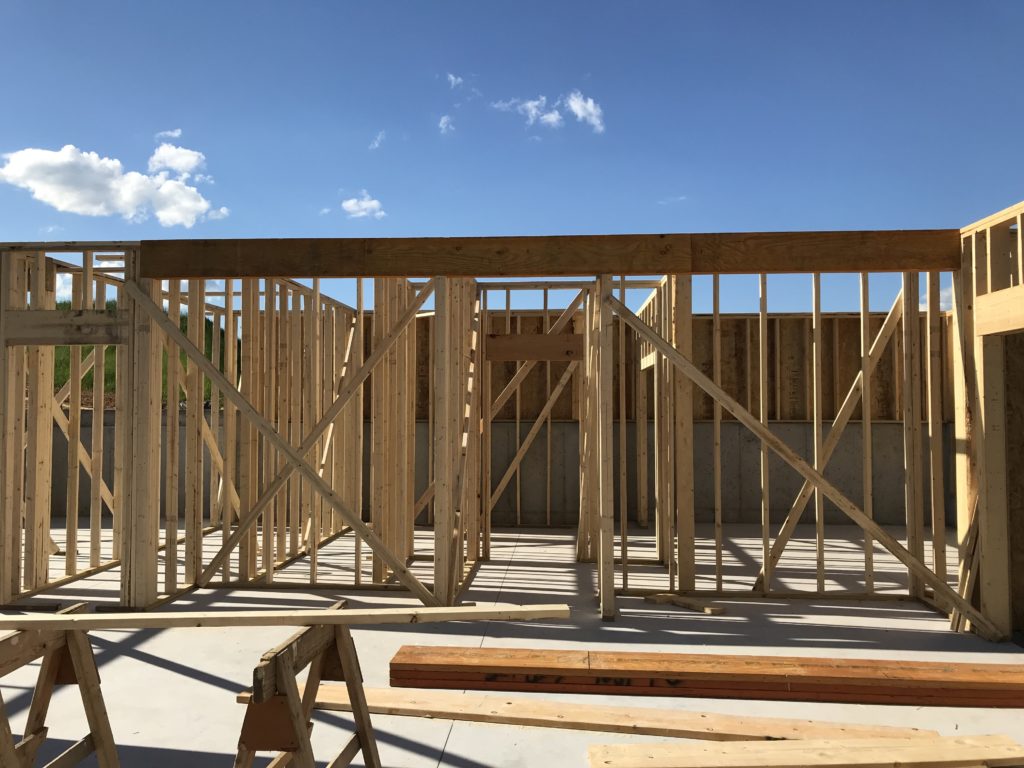 They also brought the floor trusses we've been waiting on! YAY!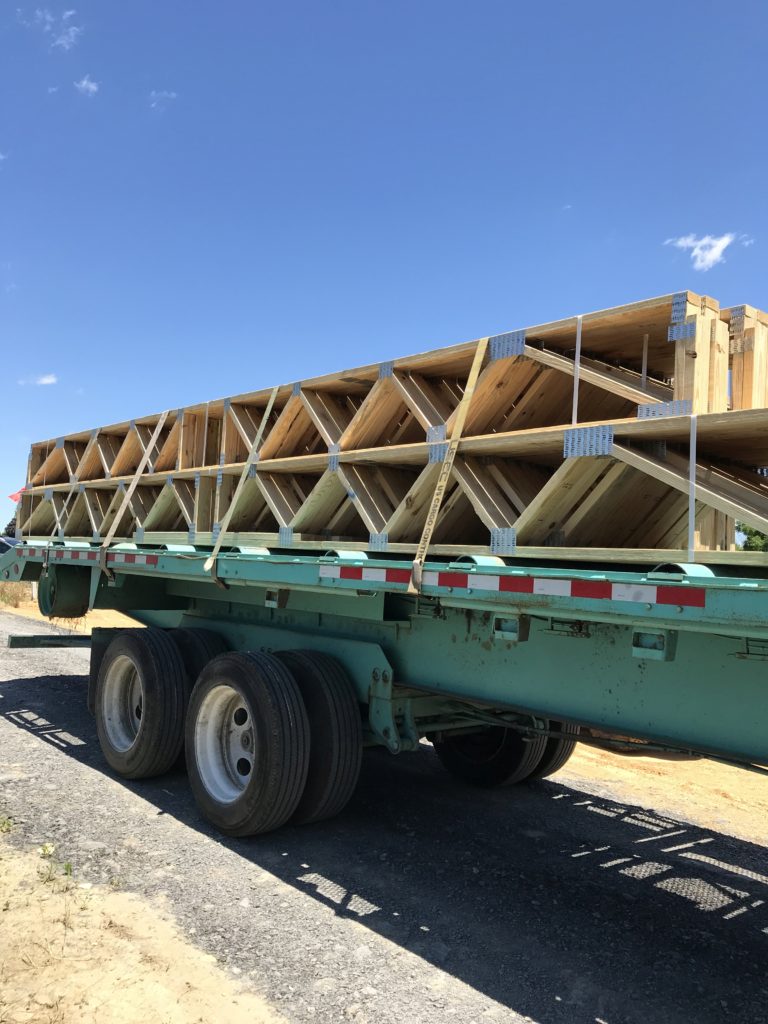 We were hoping to see the floor trusses get started this week yet, but they are planning on starting that on Monday and finishing the basement.  They plan on getting a good start on the first floor by the end of next week!