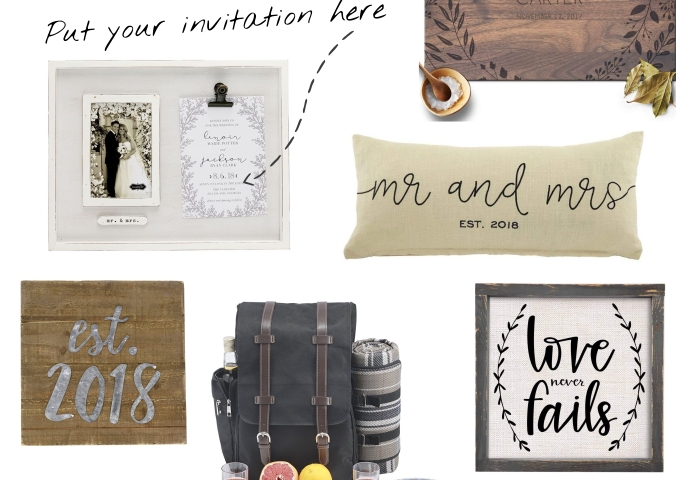 Wedding season is upon us!  Most of the time, the happy couple offers up a registry with all the things they really need so guests won't have to guess about what to get them.  Sometimes, though, it's nice to receive a surprise too!  I personally love receiving "off-menu" gifts and many times those have ended up being some of my favorite most cherished possessions.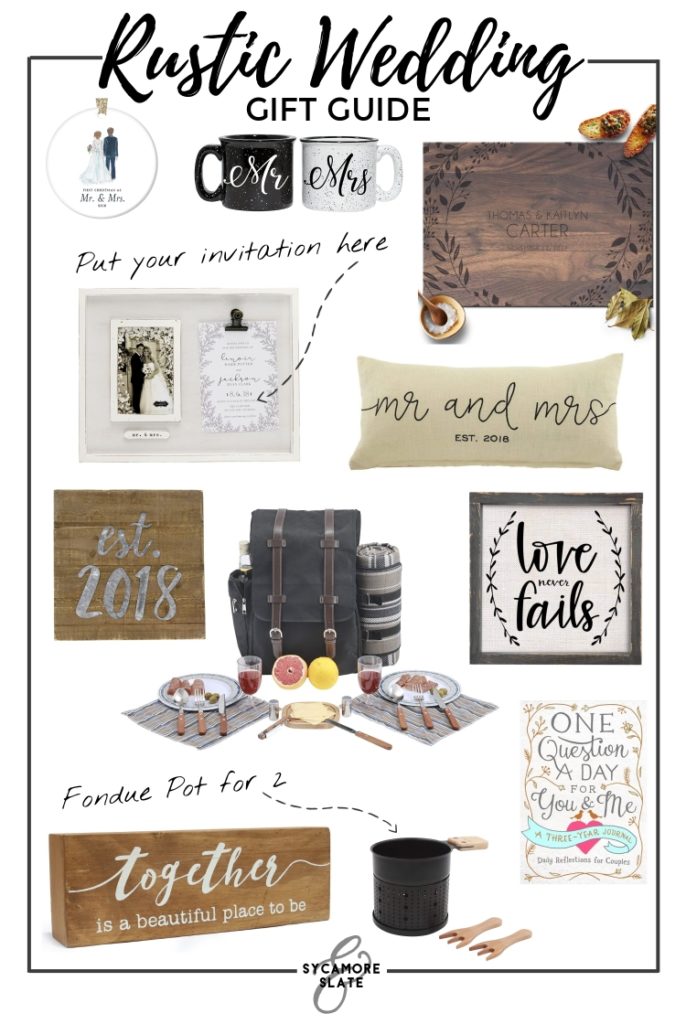 My two-cents on wedding gifts: even if you don't plan to buy something from the registry, check it out! You can get a lot of ideas about what the couple might like based on what they've asked for.  And please, don't get them a crockpot or toaster or coffee maker if there is a different one on their registry (even if you are getting them a "better" one).  They'll just end up with a bunch of appliances they don't need.  Trust me.
(This post may contain affiliate links which do not change or affect your price in any way.  They simply give me the potential to collect a small commission on any items purchased through the links I share here.  These are a vital part of running this blog.  Read my full disclaimer here, and thank you for supporting Sycamore and Slate!)
I've found a few unique products that I think many couples would be thrilled to receive on their wedding day.  These products are beautiful and functional items that the couple can enjoy for years to come.  Plus, they all have a wonderful rustic feel that would pair perfectly for the barn/farm wedding venues that are so popular now!
Wall Art
Home Decor
Activities for the Couple
Kitchen and Dining
Hope this gives you some new ideas for the lovebirds in your life!