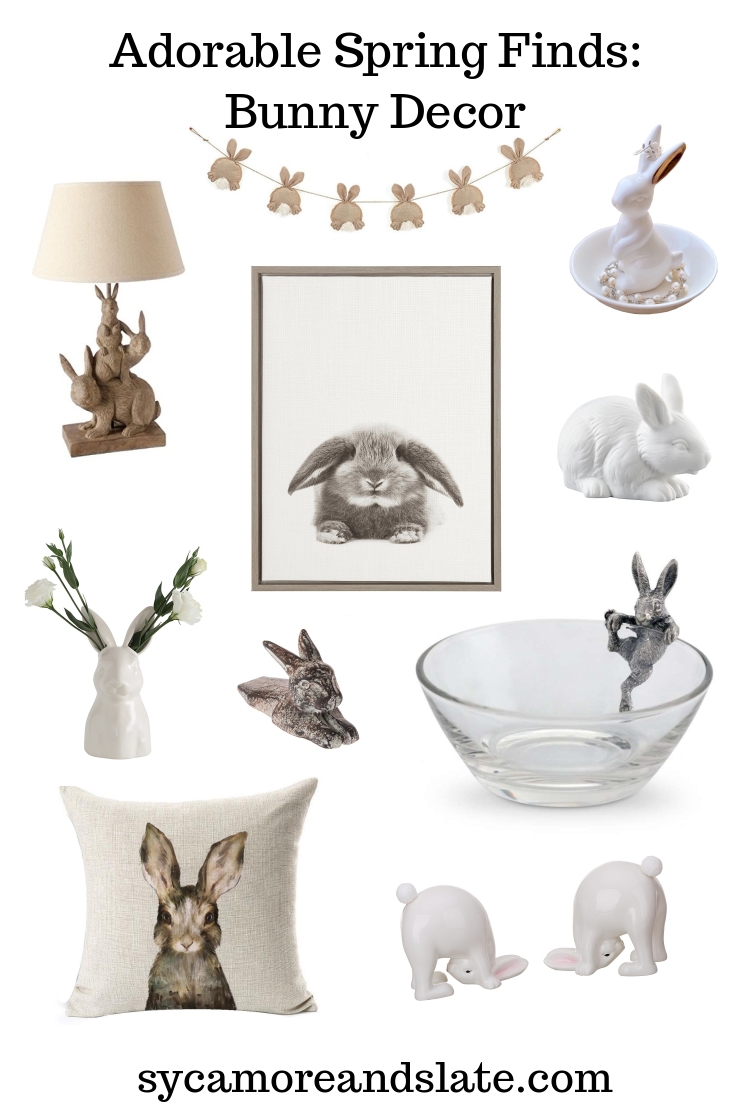 It's almost Easter, so today's Friday Finds is all about bunnies.  The nice thing about decorating with rabbits is that they will stay in season all spring, so you're not throwing up a bunch of decorations for a week or two just to rip it all down again.  These bunnies are subtle and will blend seamlessly with your other decor.
(This post may contain affiliate links, which do not change or affect your price in any way.  They simply allow me to potentially collect a small commission on any items you purchase through my links and help pay for blog operating costs.  Read my full disclaimer here, and thank you for supporting Sycamore and Slate!)
Take a look at what I've found for you! Click the images to see more about each item.
I separated out a little section just for throw pillows.  There are a ton of these available and so many cute choices!
Happy Friday! Have a great weekend!